Korean skincare just introduced a new product that will help you achieve glass skin: Cream toner. In a nutshell, a cream toner is: a next generation skin refiner that brings hydration to the skin like a moisturizer. To know more about this latest skincare innovation and why you might need it, we listed down everything you need to know about cream toners here:
Cream toners are made for dry and sensitive skin.

They are alcohol-free, so you can be sure cream toners won't suck out your skin's natural moisture, leave your skin feeling tight, or trigger redness. 

They're definitely not your typical toner.

Cream toners have milky or lotion-like textures that soothe and hydrate parched and sensitive complexions. Not all cream toners have an opaque texture—some are still watery like regular toners. Depending on it the formula, you may apply a cream toner using a cotton pad or by patting the product onto your skin with your palms.

They save you time.

They tone and hydrate your skin, so sometimes, you can skip the moisturizer. Read: No more "I'm too tamad for skincare" excuses!

They prep your skin for makeup.

Apart from providing light hydration, using a cream toner prepares the skin for makeup application. Using one as a base helps foundation to stick onto your face. It also keeps the flakiness at bay by softening the complexion's surface. 

Continue reading below ↓

Recommended Videos
Here are some K-beauty cream toners you can try:
CosRX's Light Fit Real Water Toner to Cream
Associate Beauty Editor Tisha Caedo raved about this K-beauty cream toner. She loved how it made her skin plump and bouncy after using it for 15 days.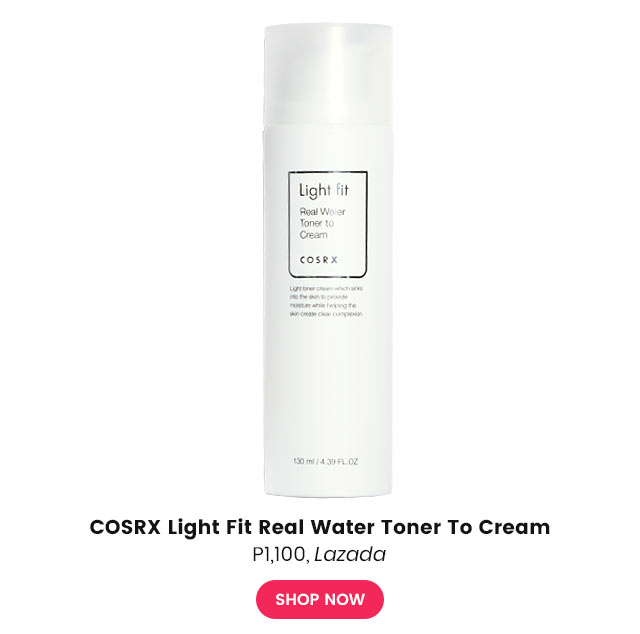 Laneige Cream Skin Refiner
This multitasker refines and softens the skin just like a toner while hydrating the complexion. It also strengthens the skin barrier.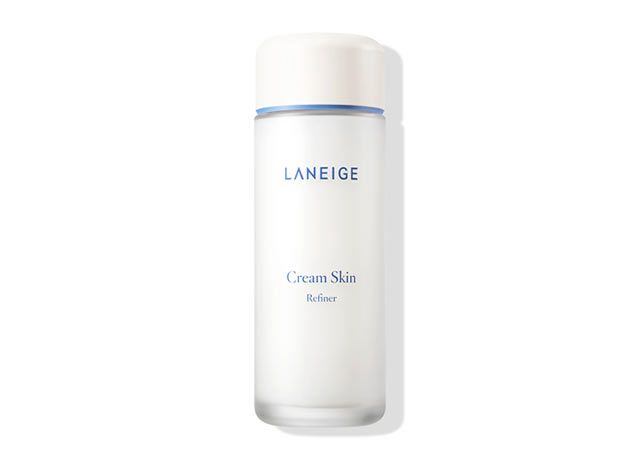 Laneige Cream Skin Refiner, SM Makati
The Face Shop Rice & Ceramide Moisture Toner 
Its thick and rich formula is perfect for days when your skin is dehydrated—aka after being puyat. Rice and ceramide extracts work together to make your skin soft and supple.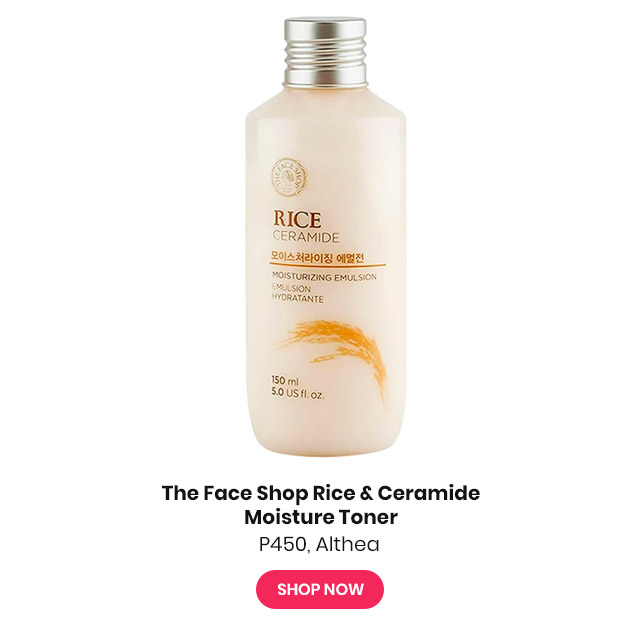 Follow Ira on Instagram.
***
Don't miss the chance to attend the biggest beauty and wellness festival in the Philippines! Buy tickets to the Cosmopolitan BEAUTYCON on August 31 AND September 1, where you'll find the widest selection of makeup, skincare, hair, and wellness brands with exclusive freebies, offers, and discounts. There will also be sessions with beauty experts, creatives, and celebrity speakers. It's gonna be epic! Get your tix here.