We all take vitamins to keep our bodies in tip-top shape, but what about for our skin? While it's important to have a go-to skincare regimen, physically applying products can only do so much for our complexions. Enter: Skincare supplements! Supplements, such as the Myra Ultimate, are rich in antioxidants like astaxanthin to care for the skin. These capsules' main goal is to treat and prolong the complexion's youthful appearance.
Still on the fence about trying them? Find out how drinking skincare supplements can benefit your complexion:
It prevents the formation of fine lines and wrinkles.

Dryness is what usually leads to wrinkles and fine lines. Taking skincare supplements, like the Myra Ultimate, will address signs of aging because it contains ingredients that will make the skin look plumper and more radiant. 

It aids in stimulating the production of collagen.

Collagen is what helps complexions look soft and healthy. As you get older, it decreases over time leading to the skin losing its elasticity. This is where skincare supplements come in: The antioxidants (like astaxanthin) stimulate collagen production to help your complexion maintain its suppleness longer. 

ADVERTISMENT - CONTINUE READING BELOW ↓

It helps decrease the formation of age spots.

Remember when we said skincare supplements contain powerful antioxidants? Well, those same skin-protecting and brightening ingredients, like astaxanthin, are what will also stop dark marks and freckles from appearing! Isn't that amazing?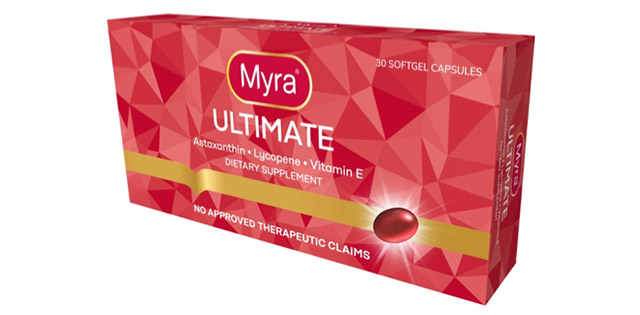 The Myra Ultimate costs P20 per capsule and is available in all leading drugstores nationwide.
ADVERTISMENT - CONTINUE READING BELOW ↓
Recommended Videos
EXPLORE COSMO