Let's talk about oily skin. It all starts out as a breeding ground for acne during your teenage years. Once you reach your 20s and the pimples clear up, it continues to be an oil production hub that no amount of oil control films can fix.
Thankfully, we can take advantage of modern skincare that can somehow control the skin's hyperactive oil glands. To get some tips on how to take care of oily skin, we sought the help of Dr. Kristine Belarmino-Batungbacal, dermatologist from Flawless Face and Body Clinic.
How does skin become oily?
"Sebum production from our sebaceous glands are lipids or vital oils that are needed to keep the top layer of our skin hydrated," says Dr. Belarmino-Batungbacal. "But, sometimes, with genetics, those glands tend to overproduce the oils. Thus, leaving our skin shiny."
Aside from a greasy appearance, the skin can also have large, visible pores and acne growth. Blackheads or whiteheads (which are called sebaceous plugs or comedones, medically speaking) can also pop up when pores are clogged with dirt and bacteria on top of oil. You can blame hormonal changes or stress for all these skin troubles, but sometimes, you could just blame genetics.
Continue reading below ↓
Recommended Videos
What can you do to control sebum production?
Thanks to ~science~, today's skincare products and treatments can help your complexion in terms of clearing the pores and lessening sebum production. You just have to be mindful of your entire routine, from daily skincare and lifestyle changes to occasional treatments. It's not going to be easy. It will be a trial and error process just like any skincare regimen. But it's possible to "train" your skin to be less oily.
Dr. Belarmino-Batungbacal enlightens us saying, "Good thing, there are a number of ingredients that you can look for in a product that will help decrease oil production. These are retinoids (Tretinoin), AHA (mandelic acid) and BHA (salicylic acid). All of these are keratolytic, meaning, they exfoliate the top layer of the skin. At the same time, they are sebo regulators, which can control the excessive production of oil."
Her recommendations? Pick products that were carefully made and targeted for oily skin, such as:
ISKIN Pore Refining Toner
Why It Works: It contains salicylic acid, tea tree, and green tea extract. These and other clinically researched ingredients work together to combat breakouts. The toner is also fragrance-free, so it won't irritate your skin even if you're dealing with redness and inflammation.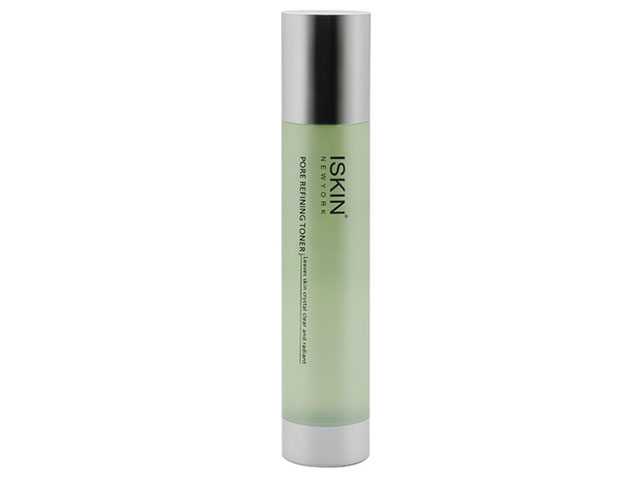 ISKIN Pore Refining Toner, P2,900, Flawless clinics and BeautyMNL
Flawless
 

Pimple Clear Super Serum

Why It Works: It's designed as a booster for any anti-pimple or anti-sebum regimen. It acts by reducing oil production and killing acne-causing bacteria to prevent breakouts. It also manages redness and lightens dark spots or pimple scars.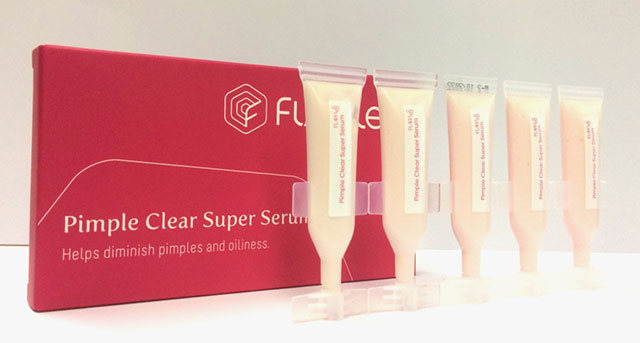 Flawless Pimple Clear Super Serum, P2,500, Flawless clinics
Is a moisturizer still necessary if you have oily skin?
 "[One's skin] needs to be assessed to determine how much moisturization is needed," according to Dr. Belarmino-Batungbacal. "Oily skin can have a lot of sebum but may still be dehydrated. In this case, we would need a humectant to prevent too much TEWL (Trans-Epidermal Water Loss) from the cells. But the moisturizing product has to be light."
The dermatologist elaborates, "I believe that more than just providing moisturization to dehydrated cells, the skin should also receive active ingredients like antioxidants. One combination that can be used is ISKIN Skin Smoother which has AHA, used together with ISKIN Vitamin C 10% Serum."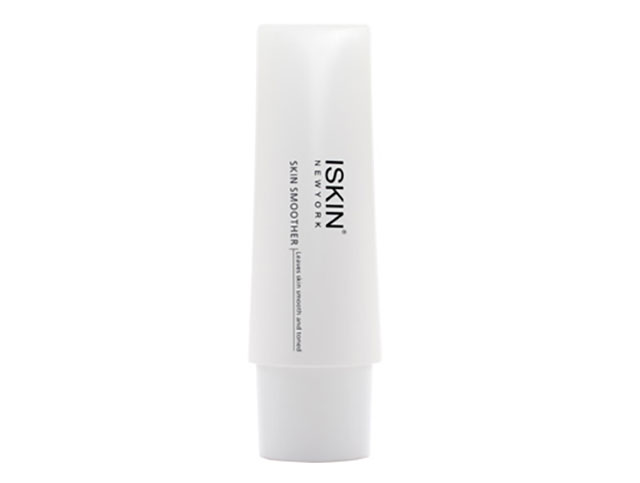 ISKIN Skin Smoother, P2,900, Flawless clinics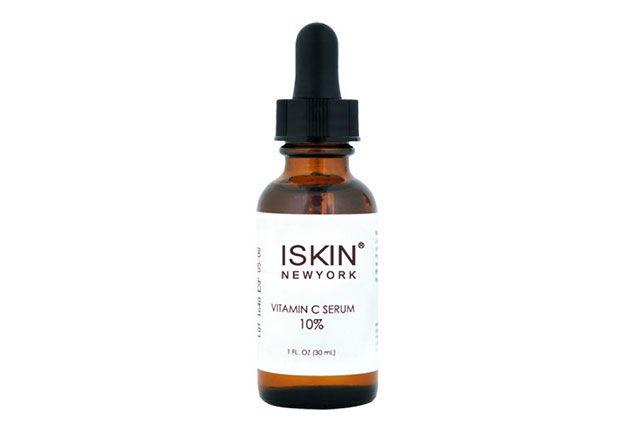 ISKIN Vitamin C 10% Serum, P4,400, Flawless clinics and BeautyMNL
Are there medications or cosmetic procedures that can treat oily skin?
According to the experienced dermatologist, there are certain products and services you can try to manage oily skin. She mentions some procedures available in Flawless clinics nationwide, "You can try Crystal Microdermabrasion (Nanopowerpeel at P2,200 per session). This is a type of microdermabrasion using corundum crystals. These crystals have a drying effect, making this a good choice for oil control."
"Other procedures you can undergo are peels either with Mesopeel (Salicylic Acid or Mandelic Acid P1,700 per session) or Easypeel (P3,500 per session). Or you can try Fractional needling therapy with Retinol (P4,950 per session), which effectively infuses retinol into your skin,"
(Ed's note: Always consult with the dermatologist before signing up for any procedure to know that right treatment for your skin type and history.)
Can diet really affect the skin's oil production?
Some women might link what they eat with how oily their skin gets, but further studies would be needed to solidify any connection, according to Dr. Belarmino-Batungbacal. "There are some inflammatory foods, such as those high in saturated and trans fat, that can cause an inflammatory response, which in turn can increase oil production." She advises to avoid those types of food to help manage oily skin.
What other lifestyle changes can help combat oiliness?     
For a holistic approach to fighting excessive oil production and breakouts, here are Dr. Kristine Belarmino-Batungbacal tips on everyday changes you can adopt:
Exfoliate your skin no more than twice a week with a gentle exfoliating cleanser.
Always remove your makeup before going to bed, and use oil-free non comedogenic makeup products.
Stay hydrated at all times.
Don't forget to wear sunblock in order to protect your skin from the dehydrating effects of the UV rays.
Eat healthy and start working out. There are studies that link stress with increased oil production of the sebaceous glands. Decreasing the inflammatory process and stress will, in turn, decrease oil production.
Never rub your skin. A lot of people think that if they rub their skin using cotton with toner, for instance, it will get rid of the oil. This will not be the case.
Use an oil-blotting film. This is to control shine throughout the day. But remember to press it gently against the face and don't rub.
What other products can you try?
As mentioned above, having the ideal skincare regimen takes trial and error. Aside from the oil-controlling products Dr. Belarmino-Batungbacal has suggested, here are some recommendations from Cosmopolitan Philippines editors.
Facial Cleansers for Oily Skin
To score flawless skin, you must start with a clean canvas. Wash your face with cleansers made to dissolve dirt and sebum buildup.
Human Nature
Balancing Facial Wash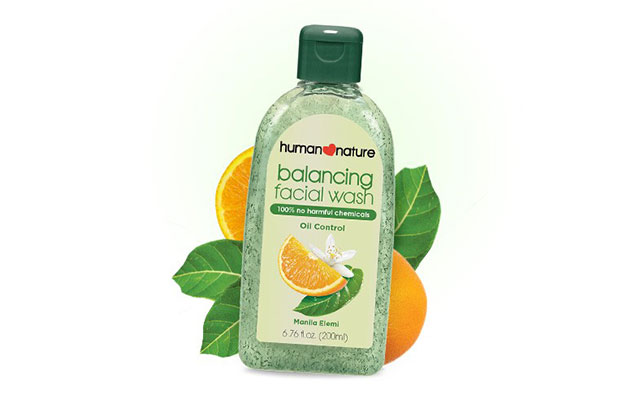 Why It Works: With extracts derived from natural ingredients like coconut, bamboo, and orange, the Human Nature Balancing Facial Wash gently unclogs the pores and gets rid of dirt, oil, and gunk. This organic facial wash leaves your skin shine-free without drying it out.
Price: P79.75
Where to Buy: Robinsons Department Store, SM Beauty, Landmark Department Store, and Human Nature kiosks nationwide
CosRX
Salicylic Acid Daily Gentle Cleanser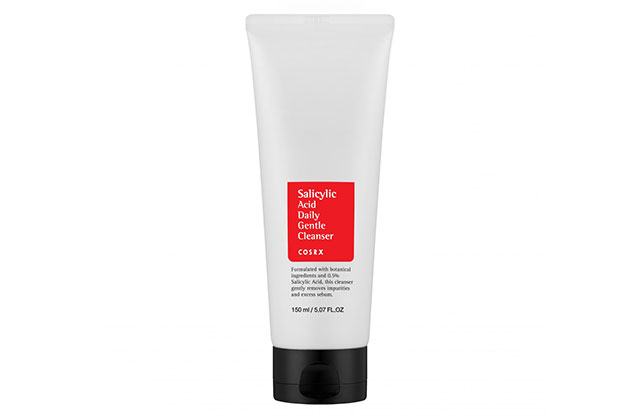 Why It Works: The salicylic acid component helps clear out your skin of acne and blackheads. Infused with soothing botanical ingredients, the CosRX Salicylic Acid Daily Gentle Cleanser controls sebum without the tight-and-dry feeling afterwards.
Price: P540
Where to Buy: Watsons
Etude House
Wonder Pore Cleansing Foam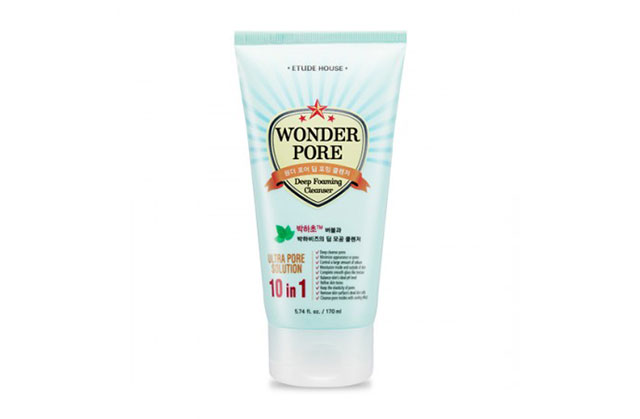 Why It Works: The Etude House Wonder Pore Cleansing Foam has blue beads that lifts accumulated sebum on the skin's surface and beneath the pores. Thanks to its moisturizing properties, you don't need to worry about irritation or dryness, too.
Price: P548
Where to Buy: SM North EDSA, SM Megamall, SM Mall of Asia, SM Makati, SM Southmall, Festival Mall
Moisturizers and Face Oils for Oily Skin
 As mentioned earlier, using a moisturizer is key to maintain proper oil-moisture balance. Here are some you can try to keep your skin hydrated, youthful-looking, soft, and shine-free. 
Clinique
Dramatically Different Moisturizing Gel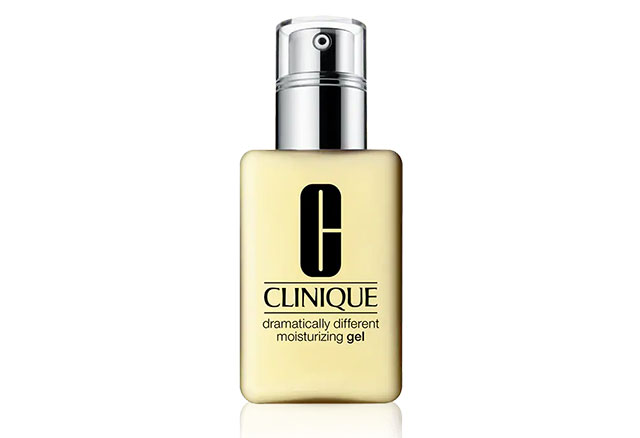 Why It Works: The Clinique Dramatically Different Moisturizing Gel has a lightweight formula that won't clog the pores. It has cucumber and sunflower extracts to effectively soothe inflammation. It's oil-free, paraben-free, fragrance-free, and phthalate-free, too!
Price: P880
Where to Buy: SM Makati, SM Megamall, SM Aura, and Rustan's The Beauty Source
Mario Badescu
AHA & Ceramide Moisturizer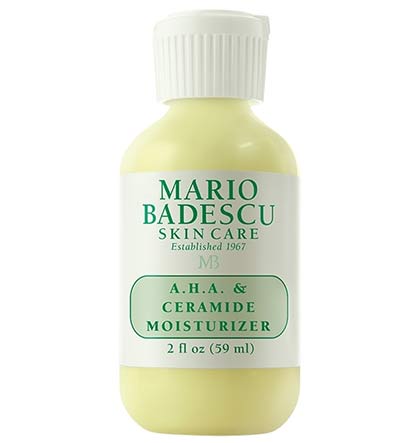 Why It Works: Mario Badescu AHA & Ceramide Moisturizer's active ingredients provide two skincare benefits: It has AHA that micro-peels your skin to get rid of gunk and excess sebum (which also aids in brightening the skin.). The anti-aging ceramides boost your complexion's radiance and reduce fine lines. Its formula is guaranteed to be oil-free.
Price: P1,300
Where to Buy: Rustan's The Beauty Source
Kiehl's
Midnight Recovery Concentrate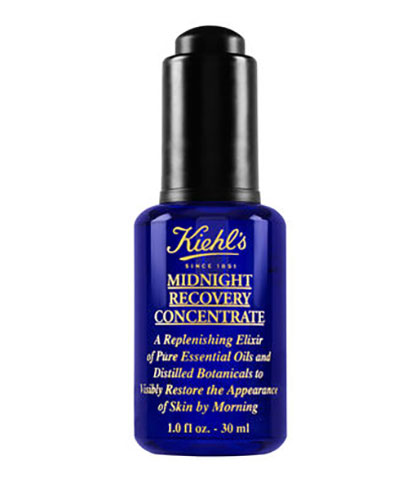 Why It Works: Who says oily skin can't benefit from face oils? With lavender and evening primrose oils, the Kiehl's Midnight Recovery Concentrate reduces wrinkles and revives tired-looking skin. It's an overnight elixir which turns a sleep-deprived complexion to a radiant one without the shine.
Price: P2,895
Where to Buy: Greenbelt 5, SM Mall of Asia
Pixi
Rose Oil Blend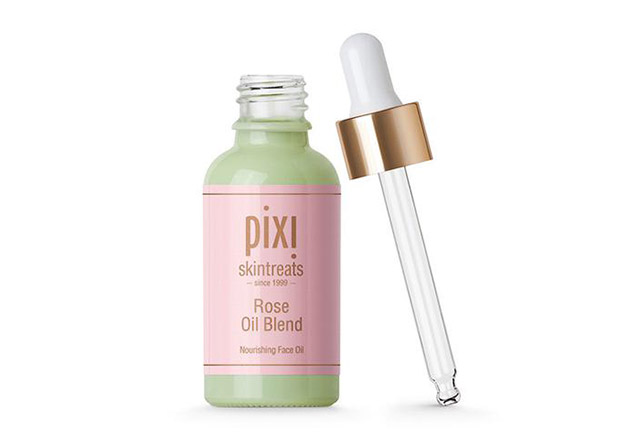 Why It Works: The Pixi Rose Oil Blend has sweet almond, rosehip, jojoba, pomegranate seed, and rose geranium oils to help you achieve that ~*glowy*~, Insta-famous glass skin. It gives lightweight hydration and controls excess sebum at the same time.
Price: P1,350
Where to Buy: Watsons
Here's something extra you can try once a week: Face masks! These babies act like mini DIY facials that control sebum production, treat pimples, and boost the skin's radiance.
Hello Gorgeous
Purifying Facial Mask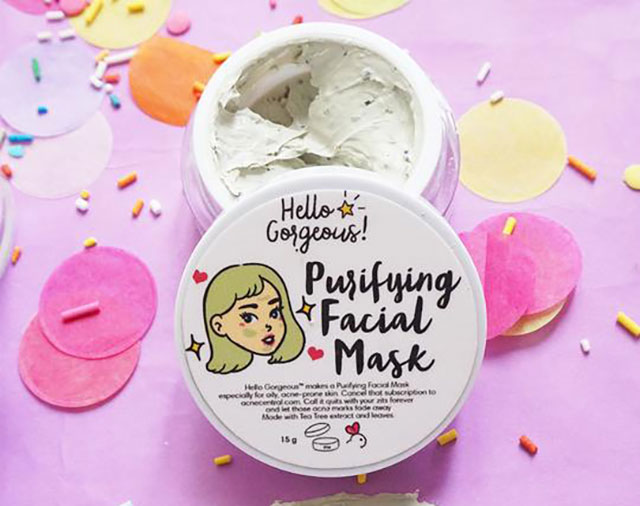 Why It Works: Especially made for oily and acne-prone skin, the Hello Gorgeous Purifying Facial Mask clarifies the pores and gets rid of excess sebum. The tea tree extract and kaolin clay detoxifies the skin, clears zits, and lightens acne marks over time. Shea butter leaves the skin smooth and soft to touch.
Price: P310
Where to Buy: HelloGorgeousPH
Aztec
Secret Indian Healing Clay Mask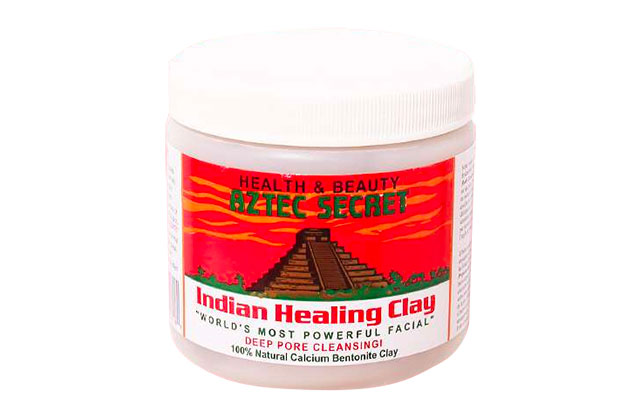 Why It Works: Combined with apple cider vinegar or water, this powerful powder mask acts through deep pore cleansing. You can feel your face pulsate while it removes impurities hiding beneath the pores. Through regular use, you'll have brighter and clearer skin.
Price: P525
Where to Buy: Watsons and Healthy Options
Innisfree
Jeju Volcanic Color Clay Mask in Purifying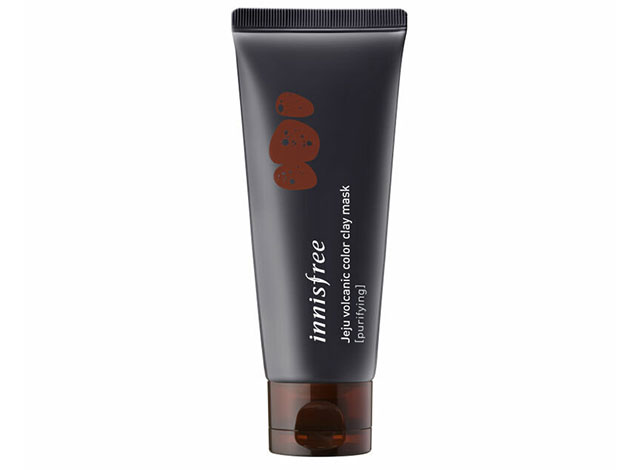 Why It Works: This variant of the cult fave Innisfree Jeju Volcanic Color Clay Mask was formulated for sebum control. The unique ingredient, volcanic scoria, absorbs of excess oil, This mask aslo sloughs off dead skin cells and pore-clogging gunk.
Price: P550
Where to Buy: SM Mall Of Asia, SM Megamall
Esteé Lauder

Perfectly Clean Multi-Action Foam Cleanser/Purifying Mask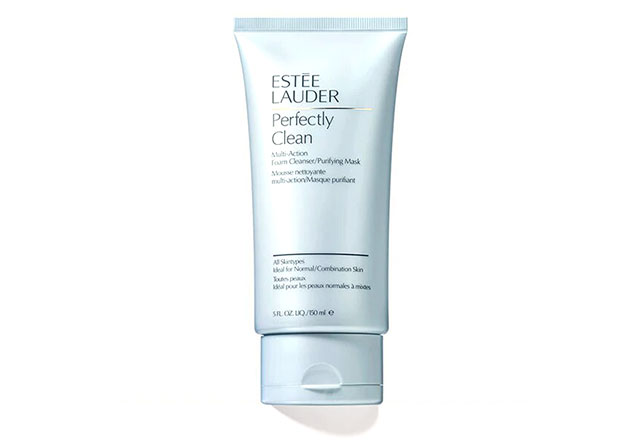 Why It Works: The Esteé Lauder Perfectly Clean Multi-Action Foam Cleanser/Purifying Mask doubles as, you guessed it, a facial wash and a face mask. Its rich lather promises effective cleansing for daily use, but it can also be left on for three minutes to remove impurities and thoroughly control oil production. As a mask, this can be used once to twice a week.
Price: P1,850
Where to Buy: Rustan's the Beauty Source
***
Do you have holy grail skincare products for oily skin? Join our Cosmo Beauty Group and share them with us!
Follow Ginyn on Instagram.