Ever since the COVID-19 pandemic started, I let go of my regular salon visits. Beauty treatments pose a higher risk of catching the virus because you and the esthetician are in close contact. This meant no more root retouches and monthly pedicures. I was okay with it because vanity is not a priority for me. But, I knew that I had to learn how to do pedicures and foot spas on my own.
I love getting pedicures because the nail technician could remove the dead skin buildup on the sides of my toenails. I feel more comfortable, especially on days when I walk a lot. ICYDK, if the flaky skin on the sidewalls may cause pressure or pain. This discomfort can be mistaken as that of ingrown toenails. 
As I was obsessing over super clean toenails, I kept on watching pedicure videos on YouTube. (They're grossly satisfying and educational. ) I noticed that podiatrists and nail technicians use unique tools to effectively remove dead skin and deep-seated dirt in the toenails. They usually call it the sidewall cleaner or ingrown toenail lifter. Here is it in action, in case you were curious.
I just had to get those tools so I went on Shopee and looked for the ingrown toenail lifter and the small file (technicians call it the "toenail rasp"). I got them at for only P38 each (it was on sale) from aorain.ph. Delivery took more than a week because it came from China.
Short and honest review
You know the results when you ask your nail technician for a simple pedicure cleaning service? These tools can get the job done! Here's what happened:
Ingrown toenail lifter
I washed my feet, and then, I put drops of cuticle remover on my toenails to help soften dead skin and dirt. I proceeded to clip my toenails and put my new tools to use. The ingrown toenail lifter scooped out dead skin stuck on my toes with ease. In nail salons, the nail tech usually pulls and cuts it with sharp nippers.
Continue reading below ↓
Recommended Videos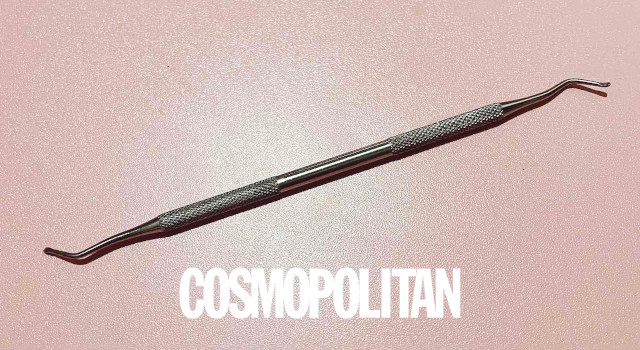 Double-ended pedicure file/toenail rasp
This small file smoothened out the sharp corners of the clipped toenails that may poke into the skin. Thanks to this tool, I would never have to worry about "nail hooks" that may cause ingrown toenails in the future.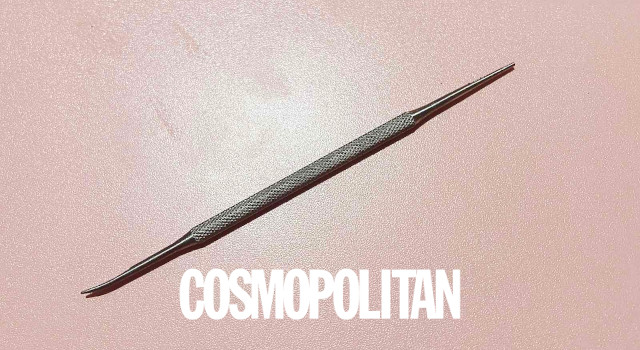 Bottom line
The total cost of everything was P160, including shipping. I have to say, it was the best P160 and best Shopee purchase to date!
Follow Ira on Instagram.
Follow Cosmo PH Beauty on Instagram.
***
We are officially on Viber! Be part of the Cosmo Viber Community by clicking here!