Of all the beauty ingredients I've come across in my job, snail mucus is the one that has intrigued me the most. From snail sheet masks, to essences, to serums, and to moisturizers, it's clear that people all over the world have fallen in love with the clear, sticky liquid. But in all my years trying anything the beauty world has to offer, I've only tried a snail-related product once! So when the SNAILWHITE Snail Secretion Filtrate Moisture Facial Cream landed on my desk, a moisturizer I've heard countless raves about, I knew I had to properly test it to see what the hype is all about. Scroll below for my review!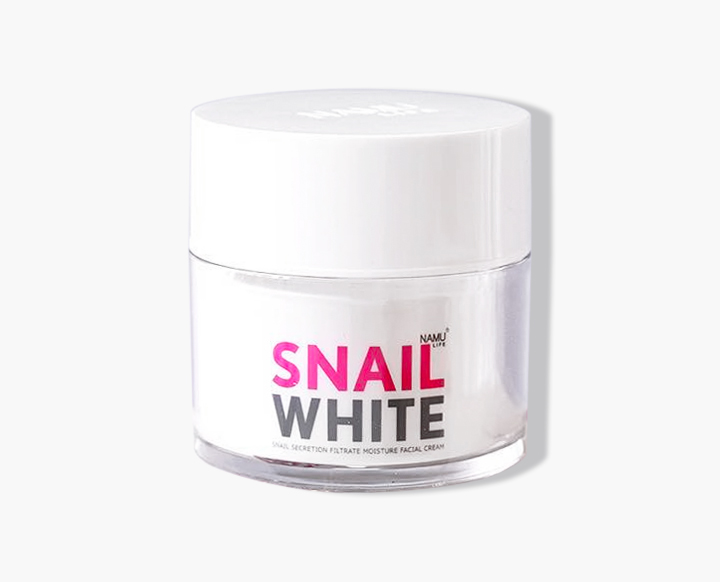 What is the SNAILWHITE Snail Secretion Filtrate Moisture Facial Cream?
A lightweight, yet potent, moisturizer that is filled with (Surprise, suprise!) snail secretion filtrate, the slime snails leave when they glide/walk over surfaces. Snail slime is famous for being able to moisturize, repair, restore, renew, and rejuvenate skin, which is what the SNAILWHITE cream is all about. It works to firm up and tighten your complexion, while reducing the apperance of dark marks and fine lines, too. The result? ~*Shiny, glass-like skin*~!
Claim to fame
When I asked around about the product, most of them said it gave them a healthy, radiant complexion, aka glass skin. The combination of raves and a dewy-looking Erich Gonzales elegantly applying the cream on her cheek convinced me that I needed to try it out. While I sadly won't come out of this trial run looking like Erich, I'm really crossing my fingers my complexion will be as sparkly, smooth, and plump as hers.
Continue reading below ↓
Recommended Videos
Ingredients
Aqua, Snail Secretion Filtrate, Butylene Glycol, Propanediol, Dicaprylyl Carbonate, Butyrospermum Parkii Butter, Caprylic/Capric Triglyceride, Niacinamide, Pentylene Glycol, Glycerin, Water, Centella Asiatica Extract, Hydrogenated Lecithin, Cholesterol, Sodium Polyacrylate, Bisabolol, Zingiber Officinale Root Extract, Dipotassium Glycyrrhizate, Lavandula Stoechas Extract, Fragaria Vesca Fruit Extract, Morus Nigra Fruit Extract, Rubus Idaeus Fruit Extract, Prunus Avium Fruit Extract, Propylene Glycol, Phenoxyethanol, Ethylexyglycerin, Sodium Stearoyl Glutamate, Carbomer, Xanthan Gum, Hydrolyzed Hyaluronic Acid, Sodium Polyglutamate, Triethanolamine, Panax Ginseng Callus Culture Extract, Fragrance, PEG-90M
Scent
As someone who's sensitive to scents—Damn you, allergic rhinitis!—I really liked how SNAILWHITE's cream smelled. It had fresh, light, herbal notes that reminded me of medicine, but one that wasn't too overpowering or nakakaumay. If I had to compare the scent to a specific product, it would have to be the super pricey SK-II R.N.A. Power Radical New Age Cream. Both products have a medicinal fragrance, but SNAILWHITE's is less heavier and pungent. 
If you're worried about this moisturizer's scent lingering, don't be. It disappears once the cream is absorbed into the skin!
Texture
Unlike most moisturizers which feel heavy, balmy, or watery, the SNAILWHITE Facial Cream's texture has a gooey, water-gel consistency that can streeeetch to the heavens when in between fingers. It feels sticky, too, but once it sets into the skin, there's no oily or sticky residue left.
Price
P995 for 30ml
Where to buy
My skin type
Combination—an oily T-zone and chin, with dry cheeks that are prone to dehydration, flaking, and sensitivity.
My skincare routine
Morning: Cleanser, serum, moisturizer, eye cream, sunscreen
Evening: Cleansing oil, facial cleanser, serum, moisturizer, eye cream, face mist. I shared my full P.M. routine in detail here!
Day 1
When it comes to testing face creams, I like to do it at night because when I wake up in the morning, that's when I'm able to see a difference in my skin. Do my pores look smaller? Is my skin drier than normal? Do I have any new pimples? Those are just some of the questions I ask myself when I assess my complexion in the mirror the next day.
Moving on to my first impressions of the snail cream: I liked it! While the pumping mechanism of the product took some getting used to—I had to pump it a few times to get enough product out—it dispersed the perfect amount for my face and neck. The moisturizer came with specific instructions on how to apply it, which is by gently tapping it. I did exactly that, and it wasn't difficult to do because the texture of the cream was really slimy and sticky. I think if I had rubbed it all over like I would with a normal cream, it wouldn't have properly absorbed into my skin. Once my skin drank up the moisturizer, I noticed my face looked healthy. Not overly dewy or matte, just balanced.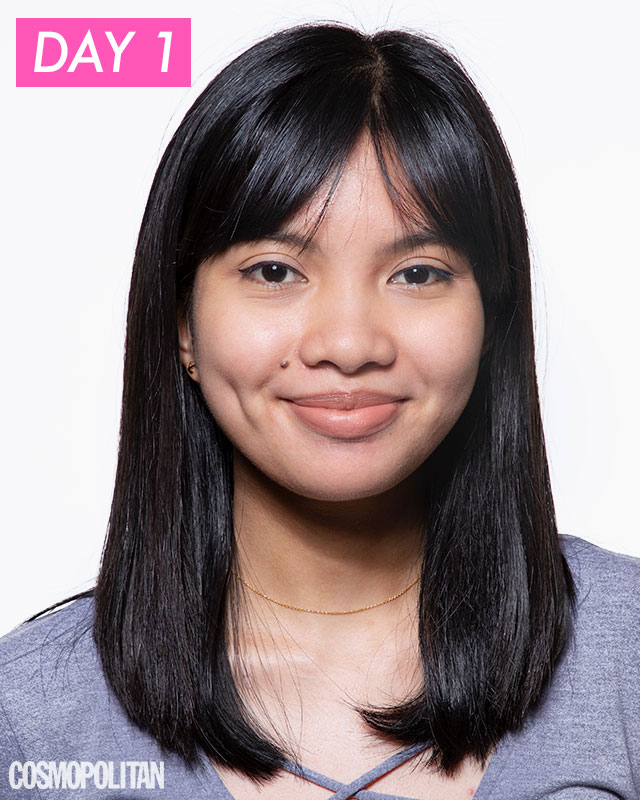 Day 5
It's almost been a week of using the SNAILWHITE Facial Cream day and night. I noticed my skin has been breaking out on my forehead. But, this is a normal reaction of my skin when it comes to using new moisturizers. I'd be worried if the pimples appeared in unusual places such as my neck or cheeks!
I also discovered that the SNAILWHITE cream works as an excellent priming moisturizer! Because it leaves my complexion healthy and balanced, my foundation or tinted moisturizer didn't transfer or disappear throughout the day.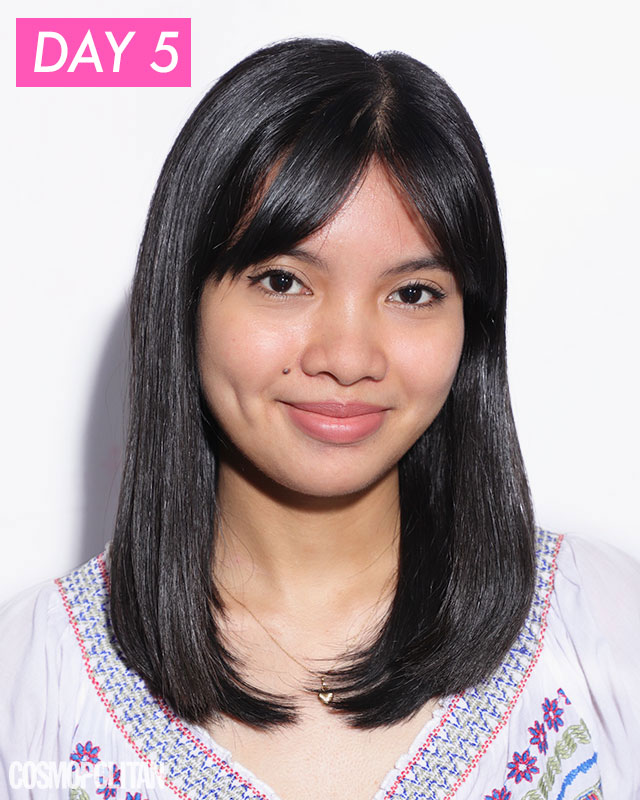 Day 10
Today, my skin really looked radiant but after a few hours, it felt rougher. This isn't the first time it's happened, too. I noticed a few days ago that after applying the cream, my skin would feel soft and smooth, but after so many hours, the bounciness would be gone and I'd feel the need to reapply the cream again. For the most part, I think this has to do with the fact that I spend most of my days in the office—where there's crazy airconditioning. And airconditioned environments make my skin more prone to dryness and dehydration.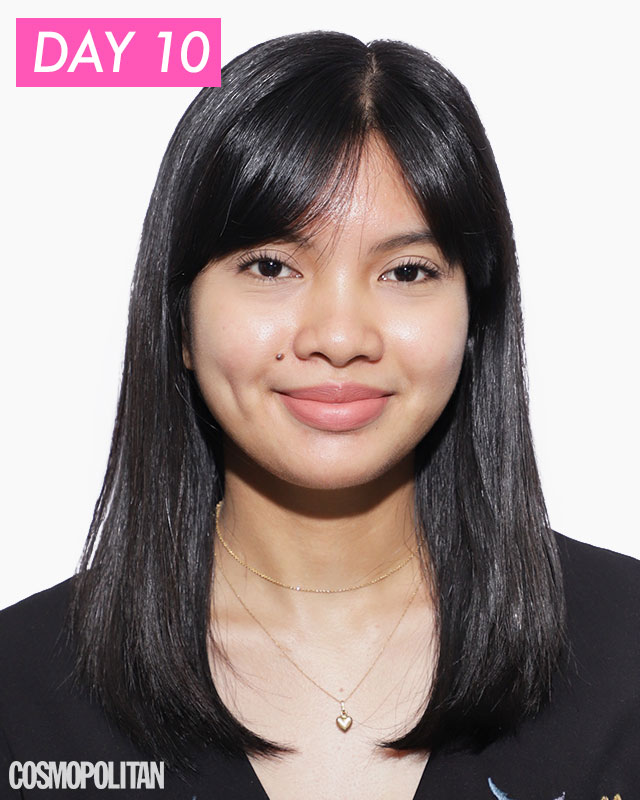 Day 15
It's the last day of this experiment! My skin has gone through so many changes in the two weeks I used the SNAILWHITE Facial Cream. One of the major things I noticed about my skin now is my pores are amazingly smaller! My cheeks still get a bit dry in the middle of the day, but I just reapply a tiny dot on both areas to moisturize them again. As for my T-zone and chin? They're loving this cream! No more clogged pores and random pimples popping up. My complexion barely gets oily anymore.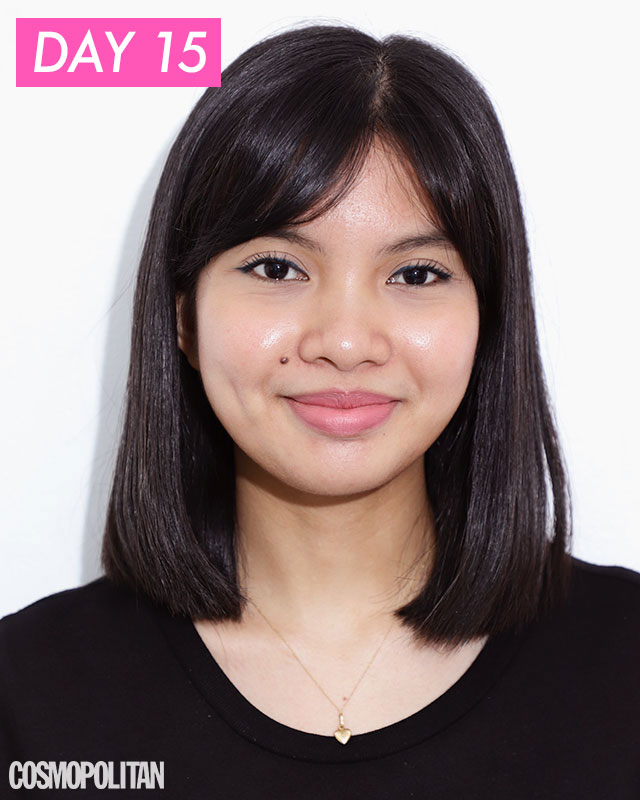 Overall results + rating:
If I had to rate the SNAILWHITE Snail Secretion Filtrate Moisture Facial Cream with five being the highest, most perfect score, I'd give it a four. It works as a great moisturizer for summer and for priming skin before foundation. But for my complexion type, which is dry-combination, it's not enough for days when I'm in an airconditioned and dry environment. Which is why I won't be throwing out my other, richer moisturizer just yet. Instead, I'm going to alternate between the two, using whichever one my skin needs for a specific day or time. On another note, I love how both my moisturizers are total opposites of each other: SNAILWHITE has lightweight consistency while my Missha cream is heavier and thicker.
One thing's for sure, though, SNAILWHITE has earned a place in my skincare regimen, especially since summer is here, and I'll be needing a lighter, more fast-absorbing moisturizer!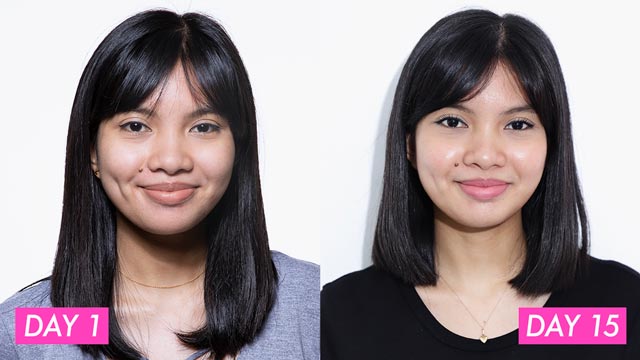 ***
Have you guys tried any products from SNAILWHITE? Sound off in the comments below, and don't forget to join our Cosmo Beauty Group for an exclusive CG chat!
Follow Tisha on Instagram.