Powder cleansers, the ones that need water to "activate" them, aren't new in the beauty market, but they are often overlooked for their liquid and balm counterparts. To see if they're just as good as ~regular~ cleansers, we tasked one Cosmo Girl to try Snoe's Matte Maxxx Super Matte Anti-Shine Powder Wash for one month.
Keep reading to see if it had any positive effects on her complexion!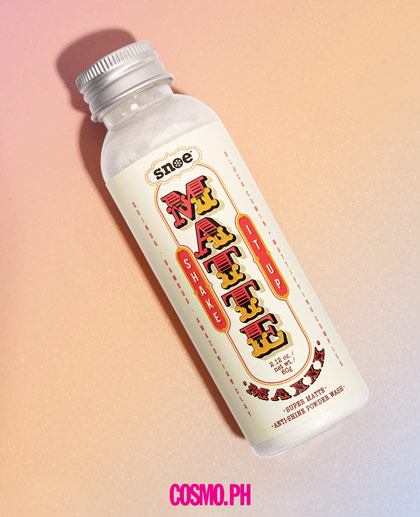 Name: Ysa Singson
Age: 27
Occupation: Associate Lifestyle & Relationships Editor
Skin type: Oily and acne-prone
Current skincare routine: Cleanser, toner, serum, moisturizer, face mask
Week 1
As someone who has always had oily skin and who has been using an anti-acne facial wash for so long, using this product daily shocked me: My face actually became dry. It was good for a while, but my complexion started to feel tight so I had to use more moisturizer than I used to.
Continue reading below ↓
Recommended Videos
Week 2
I stopped using the cleanser daily because my mouth area felt dehydrated and tight. I ended up using it every other day instead and that really helped. The cleanser still helped balance my skin out without being overly drying!
Week 3
Whoa, this week I had fewer breakouts, and people noticed. I have acne-prone skin so I guess it's true that not having a super greasy face helps with pimples!
Week 4
I wasn't as consistent with my use this week because, not going to lie, I was busy and I kept forgetting. But my complexion was the best it's ever been, i. e. not as red and riddled with zits!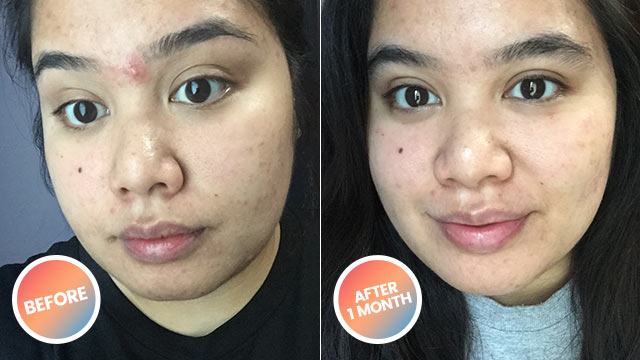 Verdict:
I'm honestly shocked at how effective this product is! I'm happy with how it tamed my sebum production and prevented new pimples from popping up. Will definitely repurchase this once I run out.
Snoe Matte Maxxx Super Matte Anti-Shine Powder Wash is available at Zalora for P599.
Follow Tisha on Instagram.