Here at Cosmo, we love testing weird hacks on getting better skin. A few months ago, I washed my face with distilled water for two weeks, and it did wonders for my skin! So when one of our editors told me about how sparkling water can give you better skin, I knew that I had to ask one of my friends to try it.
My best friend Valerie and I have known each other since we were in high school and we've definitely seen each other's skin highs and lows. She was immediately who I had in mind when I heard about this challenge because she's been meaning to change something in her skincare routine.
You're probably wondering—what's so special about changing the water that you wash your face with? Well, I'd hate to point out the obvious but different types of water have various effects. Some people are intolerant to the components of the things that we allow to touch our faces.
For example, tap water's pH level is 7, which is actually pretty acidic for our skin's 5.5 pH level. Carbonated/sparkling water has 5.5 pH, which may mean it won't disrupt your complexion's pH levels. It also helps in cleansing your skin in a deeper way—the carbonation present in sparkling water aids in breaking up all of the gunk (yes, both oil and dirt) that are stuck in your pores.
Continue reading below ↓
Recommended Videos
If you want to know how washing your face can affect your skin, continue reading:
Name: Valerie Pagdagdagan
Age: 19
Occupation: Student, Junior Researcher
Skin type: Oily
Morning skincare routine: Cetaphil All-Types Cleanser, Celeteque Oil-Control Toner, Human Nature Hydrating Face mist/sparkling water face mist
Evening skincare routine: Cetaphil All-Types Cleanser, Celeteque Hydration Toner, Face Shop Aloe Vera Gel
Once a week: Face Shop Jeju Volcanic Clay Mask
DAY 1
I bought a few cans of sparkling water and put some in a spray bottle so it'll be easier to use and I won't waste too much water when using it. I also had to transfer the remaining water in the can to another bottle so that the "spirit" or fizz won't escape.
My initial reaction was it's a little more rough on the face than tap water. It's also harder to use since I can only apply a small amount at a time cause I didn't want to waste too much water. It was harder to use since I had to rinse my clay mask off.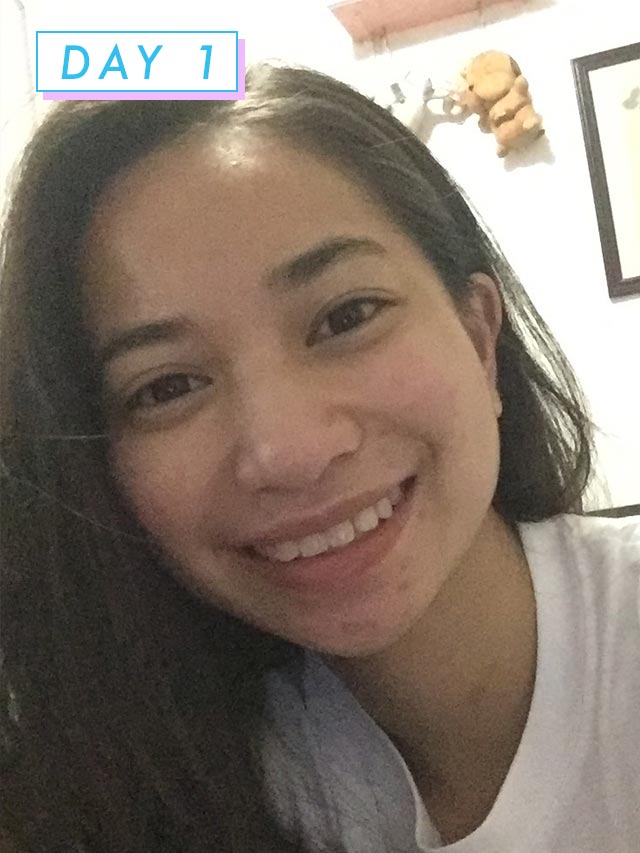 DAY 2
When I woke up the next morning I sort of noticed that my face was glowing (despite my puffy eyes lol).
I experienced the same situation when I was using the sparkling water to rinse but I was kinda getting used to it.
DAY 3
My skin feels smoother and fresher every morning, but I'm not sure if this is cause I've been using my aloe vera gel every night before I go to sleep.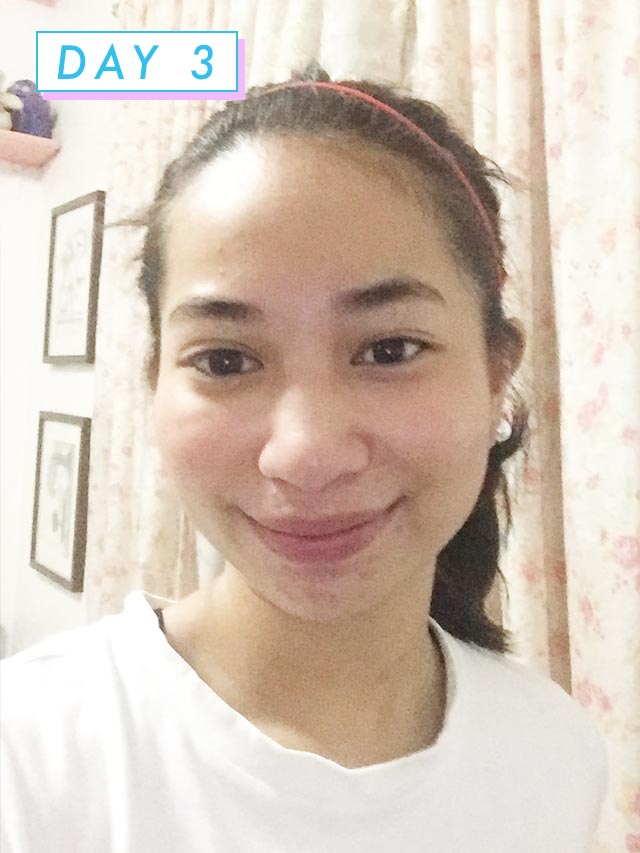 DAY 4
I started using the sparkling water as a face mist to freshen up in the middle of the day. I noticed that even when I get home, my skin doesn't look as stressed as it usually does. During the evening, I used my volcanic mask and used sparkling water to rinse my face. The only downside to this is that it is such a struggle to wash your face using a spray bottle!
DAY 5
It's pretty much the same observation as the previous days. My skin feels lighter and fresher. I went to a retreat for school so I wasn't able to bring most of my skincare products. I only brought my cleanser and sparkling water to wash my face during the night.
DAY 6
Despite not having my toner and moisturizer, my skin was still in a good condition when I woke up. There's still this glow, and I'm ~low-key~ convinced that the sparkling water is working. I didn't even feel the need to use foundation anymore.
DAY 7
It's a Sunday and I just stayed home for most of the day so I was bare-faced the whole day. I only went out to eat and do some research for work. I usually wear foundation whenever I go out but I decided to skip it today cause I'm growing more comfortable with bare skin.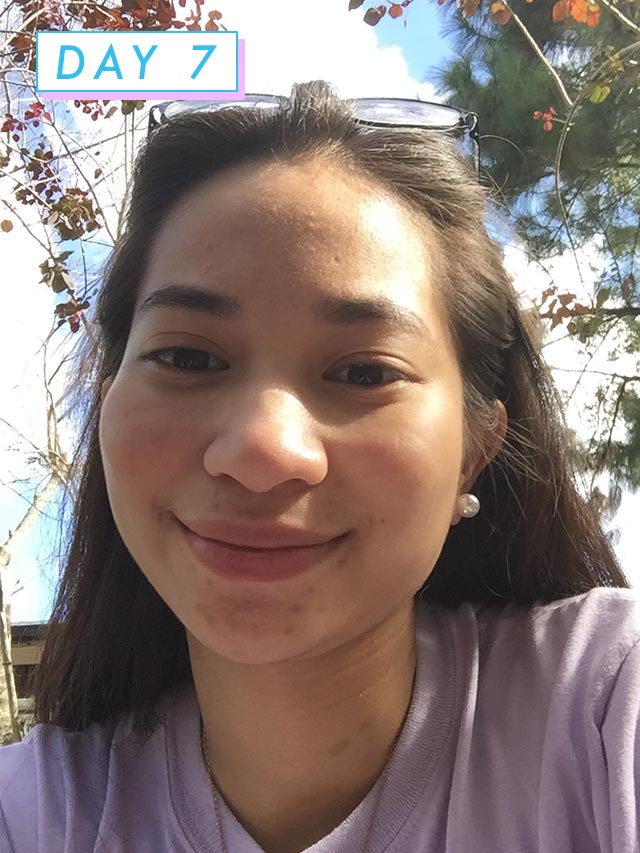 DAY 8
Air quality is really bad in Manila, and it's even worse for because I have sensitive skin. But ever since I started using the sparkling water, I noticed how it keeps my complexion fresh throughout the day. 
DAY 9
I've been busy at school lately and I've been feeling quite lazy to do all the elaborate steps of my skincare routine. I decided to skip most parts of my skincare routine, and I only used my facial cleanser and sparkling water.
DAY 10
I went to school with zero makeup and with only a few hours of sleep. My skin looked dull, but I noticed it still felt light and fresh! I was super tired when I got home so I only used my facial cleanser and sparkling water to wash my face.
DAY 11
Yay! My complexion no longer looks dull! Because of this, I skipped foundation and just decided to fill in my brows and apply a bit of cheek tint on my cheeks. I also decided to do my full skincare routine after a few days of simply cleansing.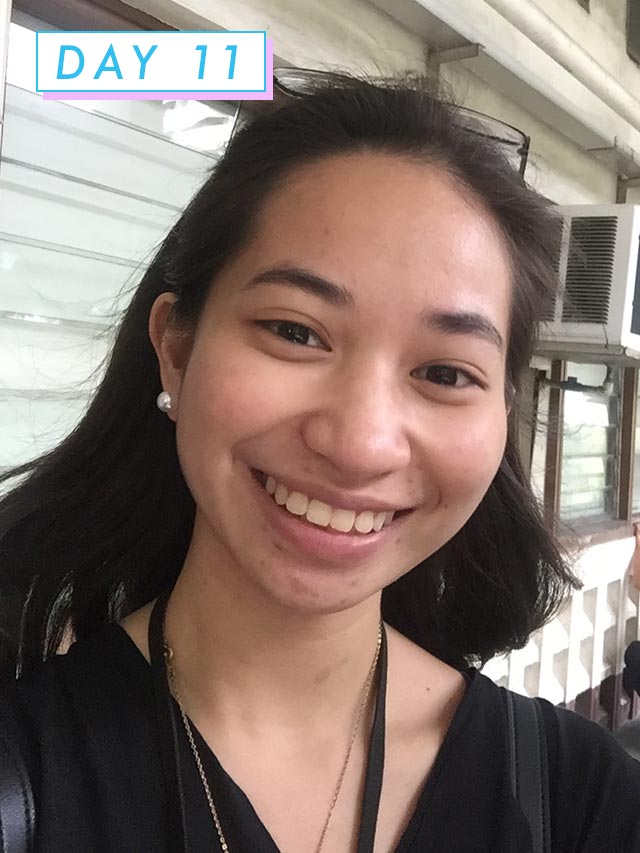 DAY 12
I was PMS-ing, so my skin was starting to break out. Despite the blemishes, my face was still surprisingly glowing and fresh!
DAY 13
I was on a retreat, so I could only bring a few of my toiletries. I was only able to spray sparkling water on my face before I slept.
DAY 14
I just got back home from my three-day retreat. I did my full skincare routine because my face felt really dirty. When I got home, I noticed a few pimples showing up, but they weren't super noticeable. Despite all of my PMS-induced zits, I could still see how much brighter my skin was.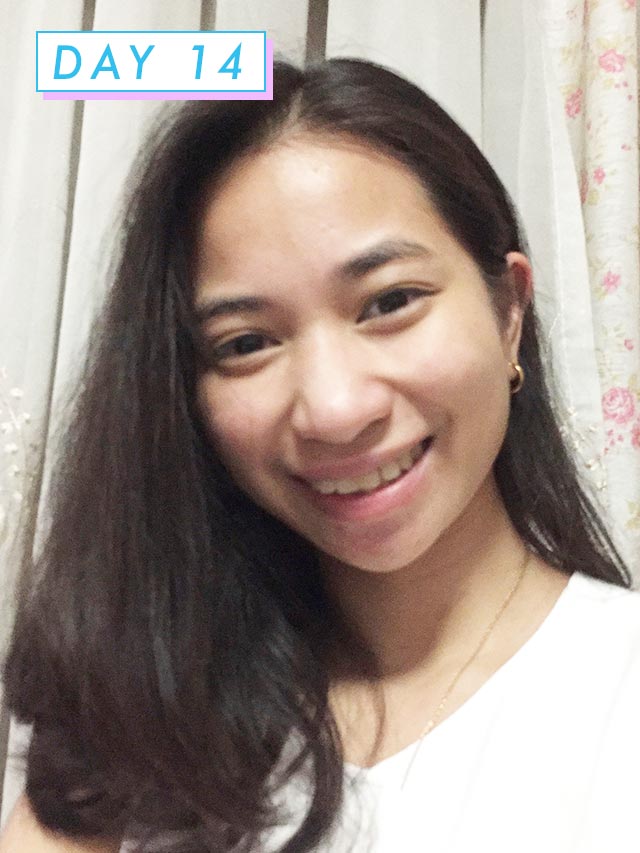 The verdict:
I was really amazed with how rinsing with sparkling water has affected my skin positively even with just a short period of time. On most days, my skin felt fresher, and my skin glowed even with minimal beauty products. I'd probably continue using the sparkling water as a face mist rather than an alternative to tap water for rinsing. Doing the latter would cost so much, LOL!