If your boyfriend's skincare routine involves washing his face with the same soap he uses for his body, we feel ya. Getting guys to be more conscientious about their skin is no easy battle—if we could double cleanse and moisturize their faces every single night, and have them use the occasional sheet mask, we would. (Trust us, we've attempted it.)
Something tells us the sitch might be different if he had these items lined up in his bathroom sink, however.
Yes, those are Star Wars-themed skincare products—and they're made especially for men! The Face Shop's The Gentle for Men Star Wars Special Edition collection comes in sleek Darth Vader-emblazoned packaging, and contains a cleansing foam, toner, and emulsion for his anti-aging needs.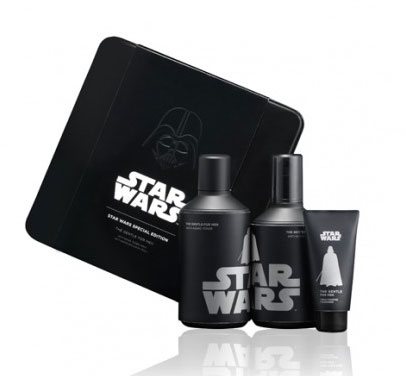 Continue reading below ↓
Recommended Videos
Sadly, you'd have to track down that little figurine on your own to make skincare more enjoyable for bae.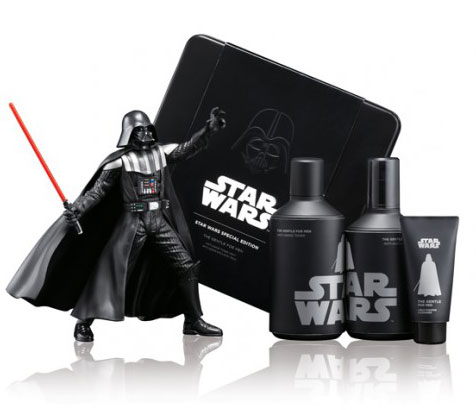 Meanwhile, the Fresh for Men Star Wars Special Edition line brings your guy closer to fulfilling his childhood Stormtrooper dreams.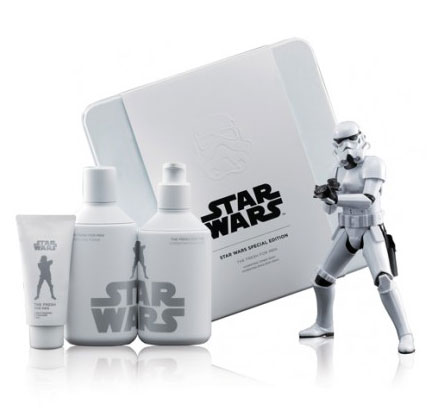 Each set is equipped with a hydrating cleanser, toner, and emulsion, because skin as dry as Tatooine just isn't caress-friendly, LOL.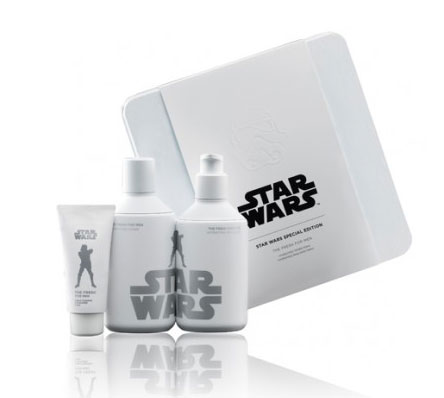 Follow Patricia on Instagram.