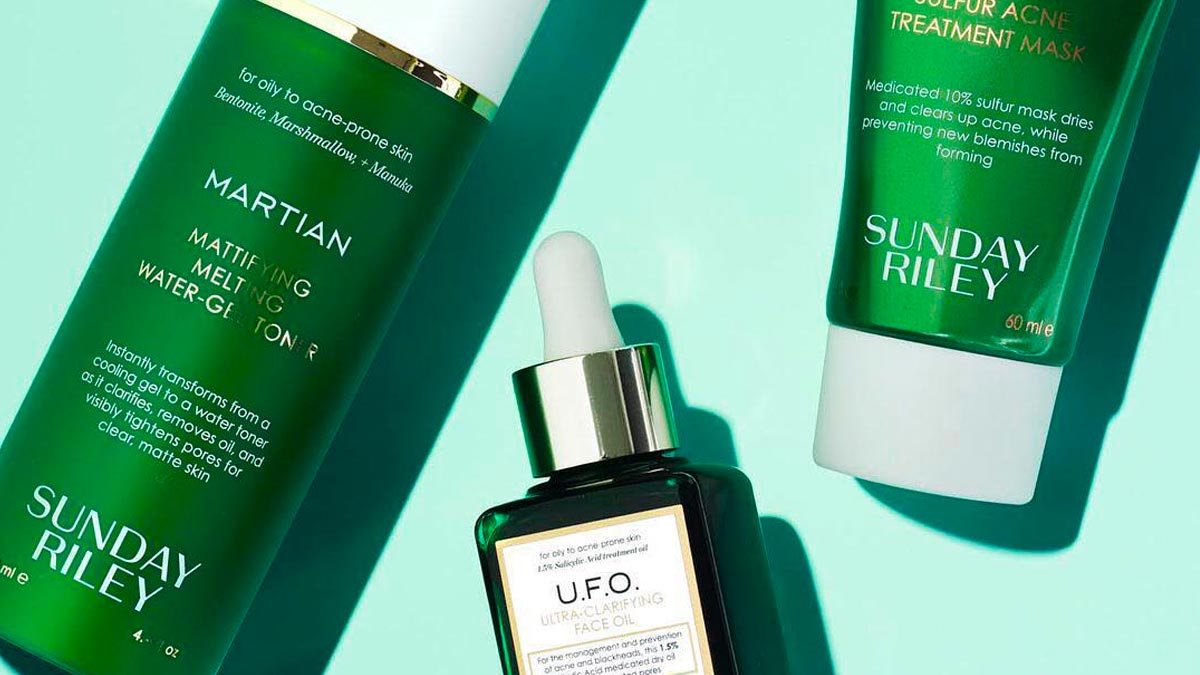 Luxury skincare brand, Sunday Riley, has admitted to posting fake positive reviews of their products, after an email from a former employee was shared on Reddit.
The American company—known for cult products like Good Genes and Luna Sleeping Night Oil—were exposed encouraging employees to post "at least 3 reviews" of their Saturn Sulfur Acne Treatment Mask and Space Race Fight Acne, Oil + Pores at Warp Speed Kit, and to set up profiles with reviews on other products in order to "build a profile history."
The email, which was shared in the 'SkincareAddiction' subreddit, gave employees guidance on what to write in their reviews and how to hide their IP address so the reviews could not be traced back to them.
"When reviewing Saturn please address things like how cooling it felt, the green color, the non-drying mask effect, radiance boosting, got rid of your acne after a couple of uses."
"It helps to make yourself relatable—like you know how hard acne is and you've tried everything and this one actually works or mention things like yes, it's a little more expensive, but works incredibly well compared to the cheaper masks out there."
"As reviews come in, read them too. If you notice someone saying things like I didn't like 'x' about it, write a review that says the opposite. The power of reviews is mighty, people look to what others are saying to persuade them and answer potential questions they have."
When Instagram account Estee Laundry shared the full email, Sunday Riley admitted that the email was real, and apologized, blaming competitors for posting negative reviews "to swing opinion."
"As many of you may know, we are making an effort to bring more transparency to our clients. The simple and official answer to this Reddit post is that yes, this email was sent by a former employee to several members of our company. At one point, we did encourage people to post positive reviews at the launch of these products, consistent with their experiences. There are a lot of reasons for doing that, including the fact that competitors will often post negative reviews of products to swing opinion.
"It doesn't really matter what the reasoning was. We have hundreds of thousands of reviews across platforms around the globe and it would be physically impossible for us to have posted even a fraction of these reviews.
"Client word-of-mouth, sharing how our products have changed their skin, has been the cornerstone of our success. In the end, our products and their results stand for themselves."
Follow Laura on Instagram.
***
This article originally appeared on Cosmopolitan.com/uk. Minor edits have been made by the Cosmo.ph editors.
Recommended Videos