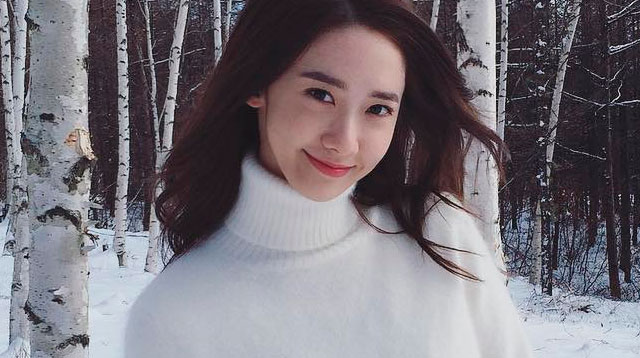 Instagram/yoona_lim
Before I got swept into the world of Korean beauty, my skincare routine was so minimal, I could complete it in, oh, five minutes max. Cleanser, toner, moisturizer—that was it. I went on following this barebones regimen, up until I started working as a fashion and beauty writer and became exposed to the treasure trove of skincare products available in the market. Around the same time, I also began to notice signs of aging and stress manifesting in my complexion, and I knew I had to intervene quickly before more damage was done.

So why the Korean skincare routine? Initially, the idea of having SO MANY products to hoard appealed to my shopping-obsessed self. Kidding aside (I think?), I appreciate how Koreans put so much emphasis on great skin as the starting point of beauty. To them, exerting more effort on skincare means relying less on makeup to cover up one's flaws. And really, once you achieve that supple, lit-from-within complexion Korean women are globally known for, there's no reason why you'd want to mask it with cosmetics!
ADVERTISMENT - CONTINUE READING BELOW ↓
Here, the various steps in a regular Korean skincare routine, arranged by order of application:
1. Oil Cleanser
To remove deep-seated traces of makeup, sunscreen, and sebum, a cleansing oil or balm is a must. Apply a substantial amount on DRY skin, then gently massage it to your face. Add water to emulsify and wash off, and your makeup is gone! I personally skip this step during the day, because I don't think my skin needs to be double cleansed right after sleeping.

2. Foaming Cleanser
Next, reach for a cream, gel, or foam cleanser to remove traces of dirt and sweat.

3. Exfoliator or Scrub
Two nights a week, I swap my cream cleanser for a gentle foaming scrub that sloughs away dead skin cells. You may also go for exfoliating leave-on masks that do the same trick but should be used less frequently (say every other week), as they're harsher to the skin.
4. Toner or First Essence
Most of us understand toners as alcohol-based liquids that cleanse the face and tighten pores. For Koreans, however, toners or first essences are watery concoctions that bring back moisture to the skin. They're also formulated to increase the efficacy of the other products you'll apply after. I find Korean toners cooling and refreshing, making them perfect for our humid weather.

5. Eye Cream
Your early 20s are a good time to start loading up on eye cream. As the skin around the eye area is thinner than anywhere on your face, it's more susceptible to fine lines. Be extra gentle when tapping the product, and only use your ring finger since it has the lightest touch!
6. Sheet Mask
Sheet masks, which were practically invented by the Koreans, are an inexpensive treat you can indulge in a few nights a week (though some people use them daily!). Essentially sheets of cotton (or silk, if you're feeling posh) soaked in gooey essence goodness, sheet masks address just about every imaginable concern you can think of. There are masks to brighten dull skin, masks to target acne, masks to boost your skin's moisture levels, and masks to tone up aging, droopy skin. I love popping one in the fridge for a few minutes before wearing it—the coolness is so relaxing. After 10 to 15 minutes, peel the mask off and pat the excess liquid on your skin!

7. Serums or Ampoules
In the context of Korean skincare, serums, essences and ampoules all refer to viscous liquids that are more concentrated than any of the products on your routine. Packing a hefty dose of ingredients in each bottle, they're the ones to reach for when you want intensive treatment. Different serums cater to different skincare issues, and Koreans typically mix, match, and layer them according to their skin's present need. So yes, it's completely normal to use more than one serum per night!

8. Sunscreen
Koreans are extra thorough when it comes to sun protection, and for good reason! SPFs of 40 and above are the norm in Korea; despite the high numbers, their sunscreens are generally non-greasy and lightweight. Here in Manila, layering sunscreen and moisturizer might be more than what your skin can take. As a solution, go for day creams that already have SPF built into it or sunscreens that have moisturizing properties.

9. Moisturizer or Cream
At night, lock in all those layers with moisturizer. Dry skin types can benefit from ultra rich creams, while oily complexions might prefer products labeled as emulsions.

10. Sleeping Pack
Most people end their routine with moisturizer, but if you're anything like me, you'd want your skin to continue reaping the benefits while you sleep. Sleeping packs exist for that function, whether it's nourishing, anti-aging, hydrating, or something else you're after.

ADVERTISMENT - CONTINUE READING BELOW ↓
Follow Patricia on Instagram.