Yassi Pressman has been in the showbiz industry for a long time. She started modeling and doing commercials when she was a child before pursuing acting. Being exposed to all that glitz and glamour for most of her life, it's easy to assume that she's gone through countless makeup looks, hairstyles, and skincare products.
"Noon, gusto ko laging matte, laging picture-perfect, and overdone. Kasi that's what I thought makeup should look like. It's what I saw on TV, and that's what people said."
In this exclusive interview, we dressed up Yassi in fun clothes, asked her to pose with the cutest props and, best of all, talked about all the beauty lessons and tips she's learned so far. 
ON MAKEUP

Her makeup philosophy: Less is more. 
When we think of celebrity makeup looks, we instantly think of thick foundations and powders, heavy eyeshadows, and false lashes. We think of celebs being heavily-made up for the camera and lights. While Yassi can't escape these when duty calls, she personally loves keeping things light and simple with her makeup: "I think now I've learned that less is more. And personally, I would like to show other girls also na you don't have to put A LOT of makeup on just to feel beautiful. You should feel beautiful from within and the makeup will be the one that supports how you're feeling.
"Noon [kasi], makapal talaga ako mag-makeup. Lalo na noong mga late teenage years ko. Noon 'yung sinasabi ko kela Mikka [Marcaida] na kailangan malaki 'yung eyeliner para may impact, para makita talaga na may makeup, a lot of lashes, contour, basta buo. The term was 'very pak na pak.' And then bigger brows.
"Now, I just always love brushing up my brows—that's one of my favorite things that I inherited from my parents. Thank you so much [mom and dad]. Then, I put lip and cheek tint—that's it!" she shares.
Never mind what's "in" and ~*trendy*~, and just do you.
We go back to that unspoken rule in showbiz that for you to look like an artista, you have to be accustomed to plakado foundation, perfect kilay, and glam eye makeup. Yassi thought this was the norm, but through the years, she learned that she can actually do her own thing.
"Noon, gusto ko laging matte, laging picture-perfect, and overdone. Kasi that's what I thought makeup should look like. It's what I saw on TV, and that's what people said, lalo na when I was just coming into the industry. Siyempre, hindi ko alam kung ano 'yung tama so then I always followed. Until one day, I just decided I'll do my own thing and show girls nga na it's okay to do you," she says.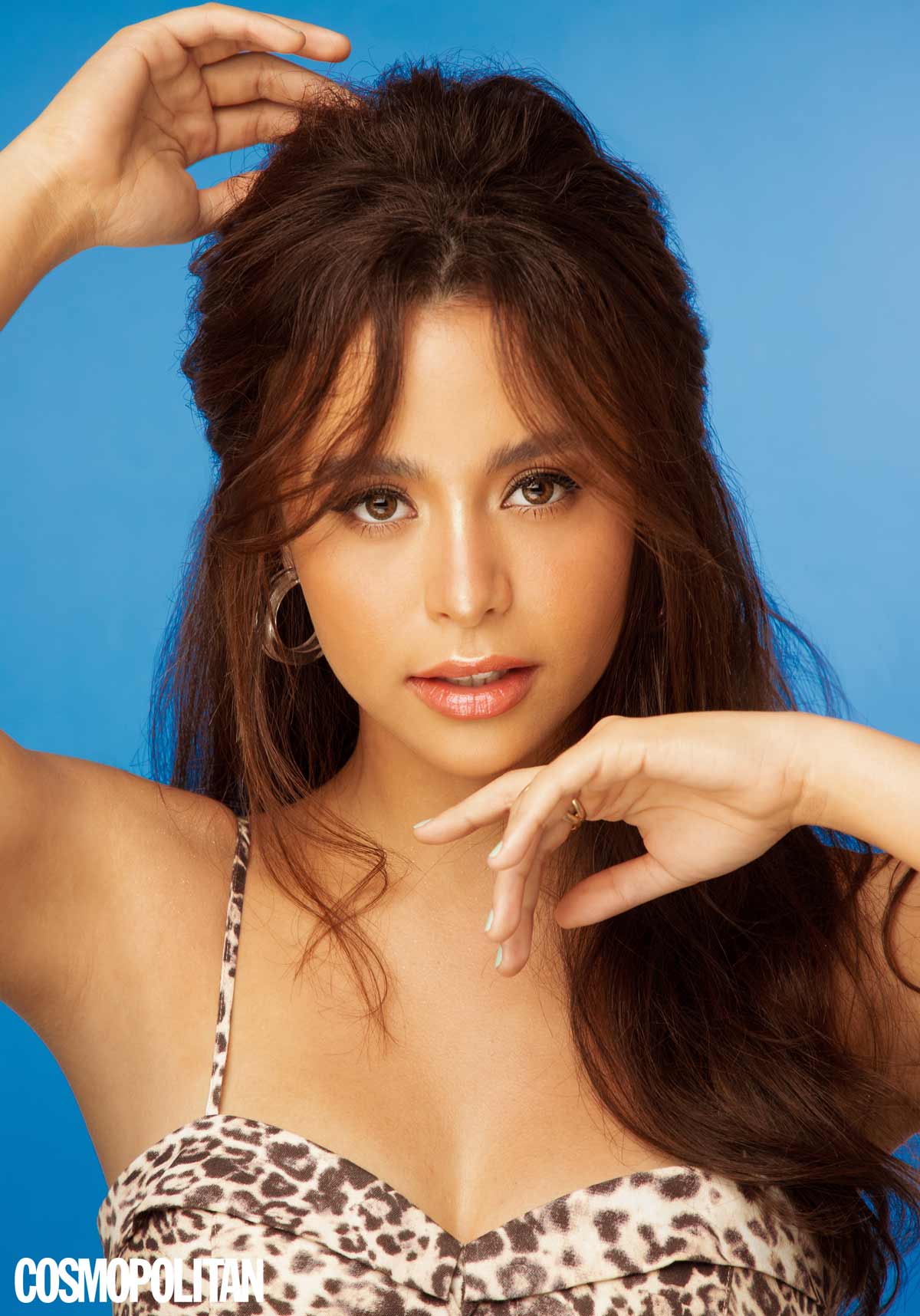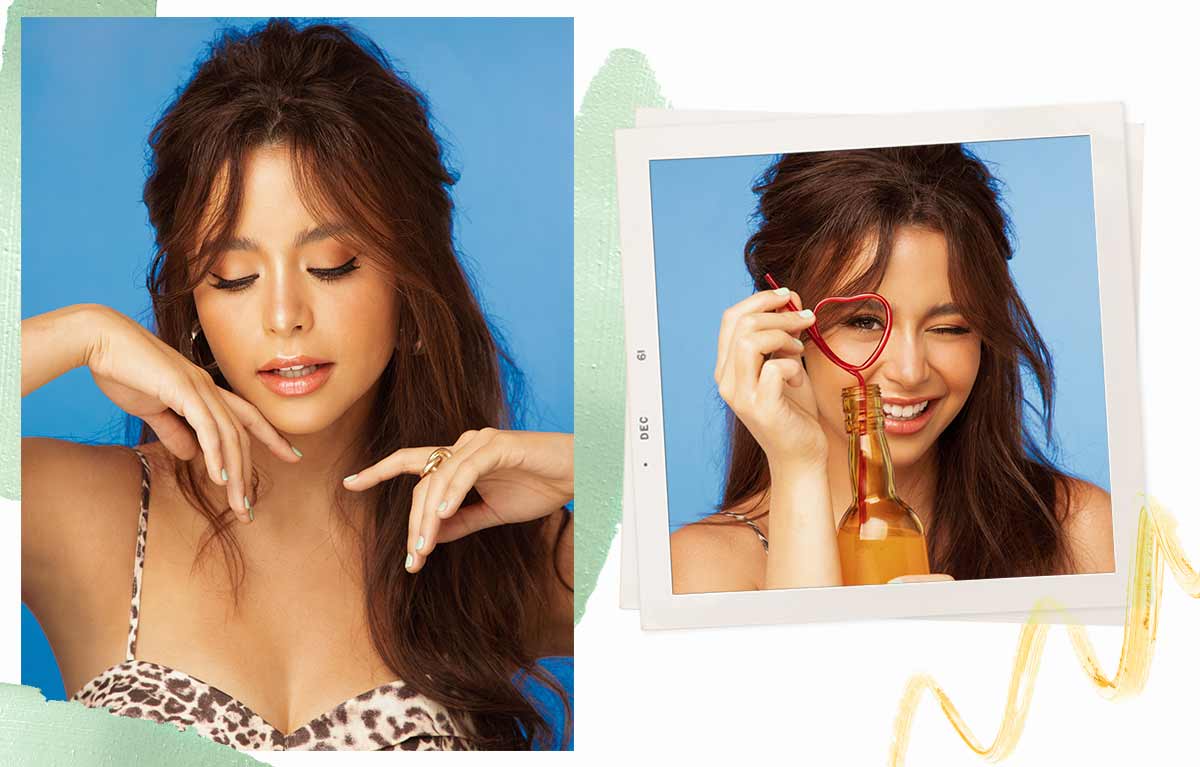 Makeup regrets? Absolutely none.
We've all had at least one makeup look that we never what to think about again—so much that you pray the photos never resurface—but that's not the case for Yassi. "[Making makeup mistakes] is part of growing up, figuring out who you are, what you like, becoming the woman that you want to be, [and] how you want people to see you. So no regrets," she says.
"Dati meron pa akong teenage phase of listening to My Chemical Romance, Paramore, Avril Lavigne. [I had] that rocker chick look. Gustung-gusto ko ng eyeliner—sobra. I used to underline my eyes. I don't have any photos of that but I wish I did!" 
Makeup rules? What are those?
There has always been this "rule" that for the day or during work hours, you should keep your makeup at a bare minimum; and you have to go for heavy contouring and glitter eyeshadows for nighttime events. For Yassi, however, that doesn't particularly hold true. When talking about her go-to makeup look for fancy events, she said: "We always try to go for light eyes and just a dark lip. That's really easy and we did that for the [ABS-CBN] Ball last year."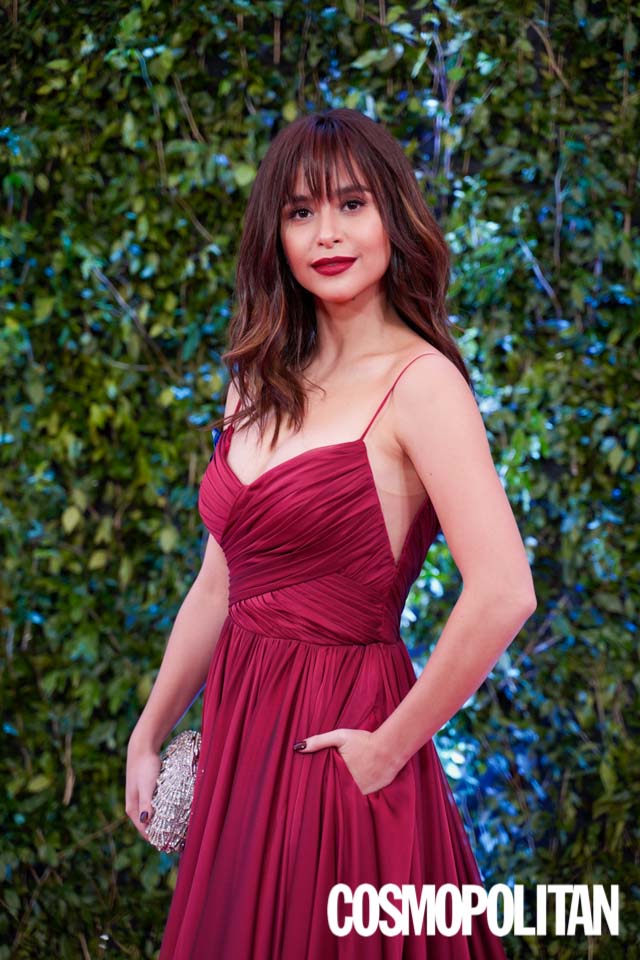 Don't be afraid to go out of your comfort zone and experiment with colors.
Although Yassi personally prefers to wear simple makeup looks, she emphasizes that you shouldn't restrict yourself to wearing just nudes and neutrals. "I love pops of color, as well, like pink eyeshadow. My advice is really just to be happy when you look in the mirror. Please yourself more than anyone else, you're the most important person [in your life] anyway." Well said, Yass!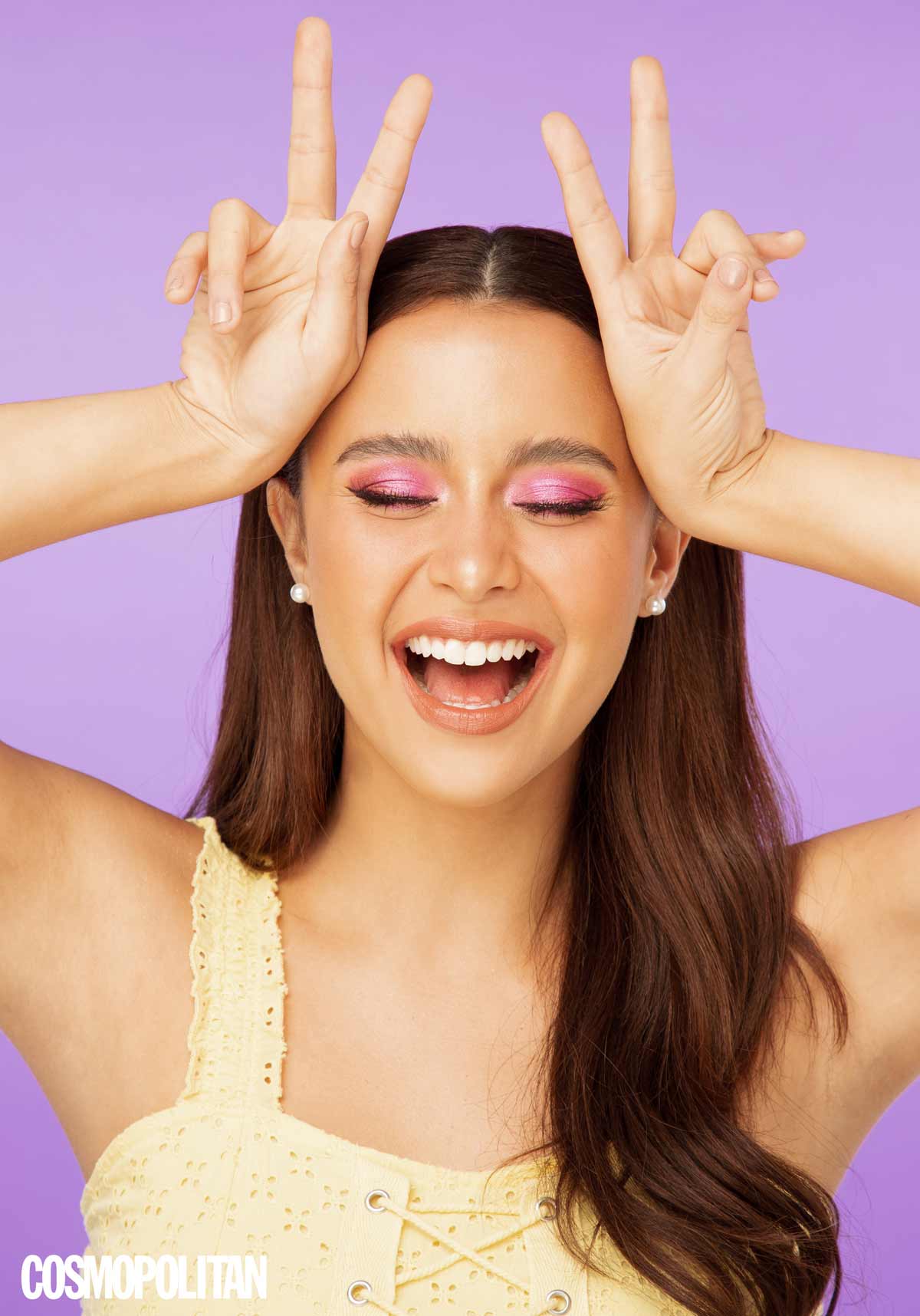 A typical look for her often involves eyeshadow and face powder. Her go-tos include a few pieces from the new In2It Poppin' collection, which she's currently the face of. "I use Gorgeous Girl [Eye Poppin' Eyeshadow Palette] and just the regular blush-ons. My favorite is the Gorgeous palette because it's full of pink-toned neutrals. So I use this kapag regular day lang. I use powder rin; my shade [in the Face Poppin' Blur Powder] is Warm Beige. I use highlighter, too!"
Ed's Note: In2It's Poppin' collection includes more than just eyeshadows and powders. There's also an eyeliner (the Eye Poppin' Eye Liner, which can last through anything) and a lip tint (the Lip Poppin' Tint)!
ON SKINCARE

The first step to taking care of your skin: keep it clean.
If there's something about skincare that Yassi feels strongly about, it's about taking care of your skin via cleansing. "It's very important to wash it off at night. I think that's my number one advice talaga. Make sure—no matter how long it took you to put the makeup on or how pretty you look—to take it off at night. Make sure everything is off."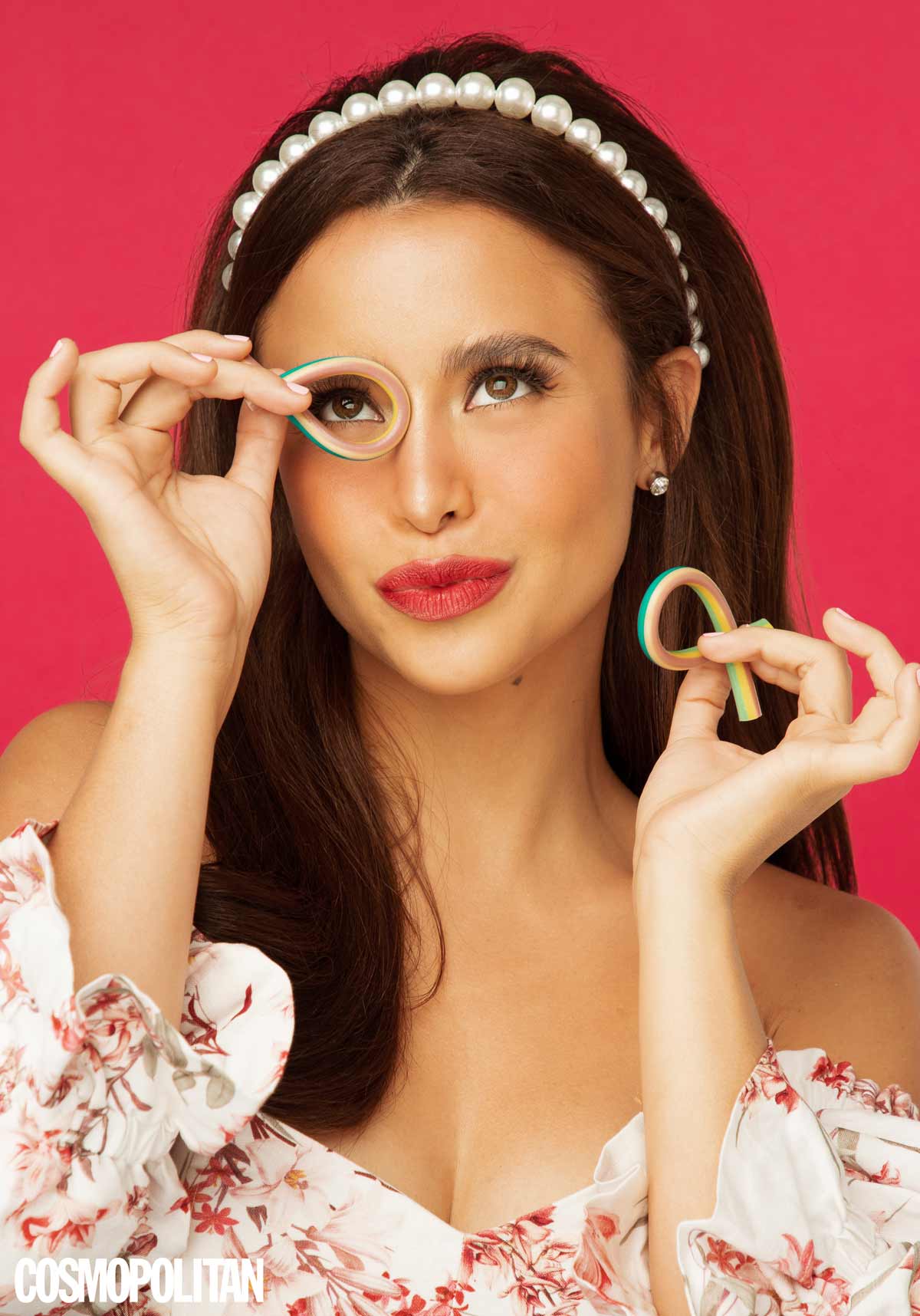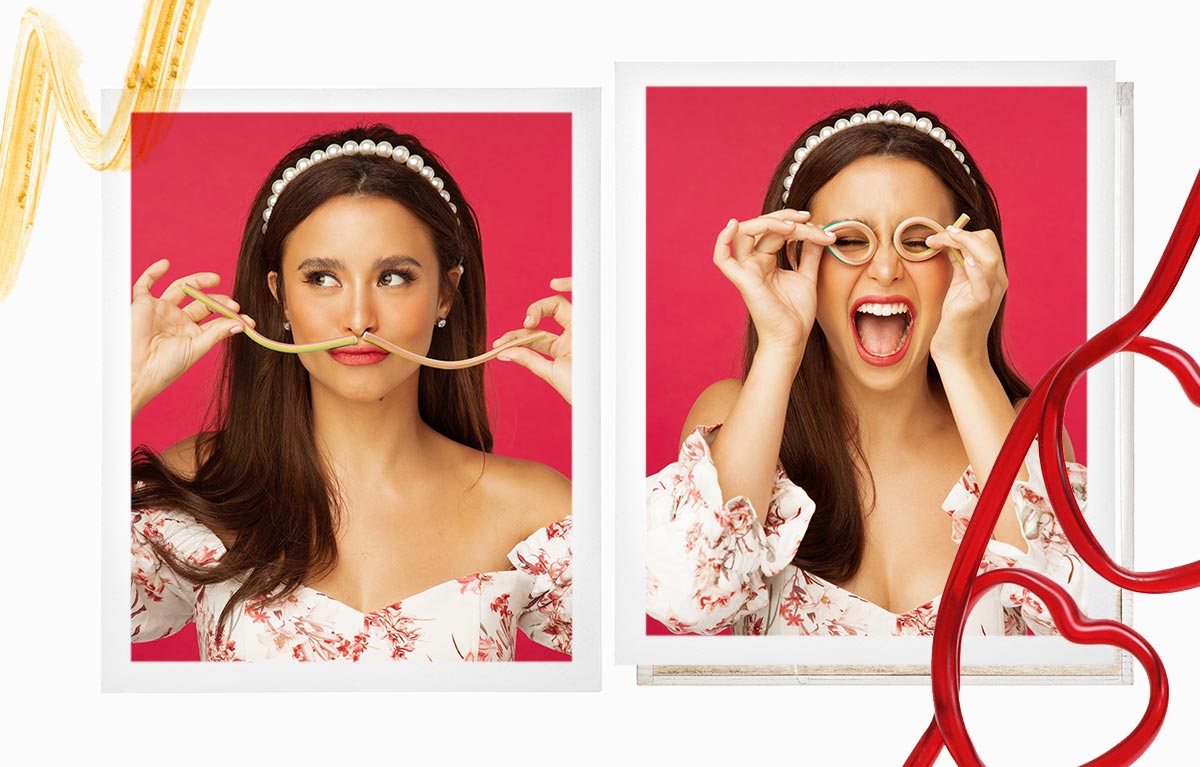 Skincare doesn't have to be complicated!
When it comes to Yassi's skincare regimen, it's just as simple as her daily makeup look: "Hindi ako masipag na maging sobrang caring sa skin ko. So the basics are the most important ones: cleanser, toner, moisturizer, and sunscreen...'Yun lang for me. I only use the basics. I also get facials 'pag may time,"  she adds.
Makeup dayoffs are a thing, too!
Yassi's teleserye role exposes her skin to makeup and other elements (her tapings are mostly shot outdoors or at locations withour airconditioning), so she makes up for it by giving her complexion a break. "If you see me on a day where I'm not working, I think I look like Alyana [from Ang Probinsyano]. My look is very simple: Just lip and cheek tint and eyebrows brushed up, that's it. I try not to wear a lot of foundation to let the skin breathe, especially dahil araw-araw kami nag-te-taping. Masyado nang mag-ca-clog 'yung skin mo kapag araw-araw ka nang nag-me-makeup nang mabigat."
***
PRODUCED BY: Tisha Caedo
CO-PRODUCED BY:  Ira Nopuente
ART DIRECTION & PHOTOGRAPHY: Mixi Ignacio
SHOOT COORDINATOR: Lou Ferrer
SOCIAL MEDIA: Andie Estella
SITTINGS EDITOR: Jillian Gatcheco
ASSISTANT SITTINGS EDITOR: Ira Nopuente
HAIR: Jan Edrasolan
MAKEUP: Mikka Marcaida
STYLING: Joanna Garcia and Bettina Bañez
SET STYLIST: Kamila Garcia