In ABS-CBN teleseryes, everything is possible. Plot twists could include the introduction of new characters, the transformation of the bida into a kontrabida, and even the comeback of characters who were believed to be dead in the story! Basically, if the body of a teleserye character has not been seen inside a coffin, he or she could still be alive.
It has become a common subplot for ABS-CBN teleseryes to resurrect characters. Some of them were really meant to come back, while others were brought back for plot twists or series extensions.
Here are fourteen ABS-CBN teleseryes with characters who were *brought back to life*—after viewers believed that they died from an explosion, a plane crash, and other tragic incidents.
1. Mula Sa Puso: Claudine Barretto as Via
Mula Sa Puso was the first teleserye to resurrect a character—the reason why it became one of the most iconic shows in Pinoy pop culture. What was surprising was the fact that they chose to "kill" the lead character, which was played by Claudine Barretto.
In one episode in 1998, Via (Claudine) had to ride a bus to go to a remote location, after she found out that her aunt Selina (Princess Punzalan) had been plotting to kill her and her family. Selina was able to follow Via and she instructed her henchmen to plant a bomb inside the bus that her niece was about to ride in.
The episode then showed the bus explosion, causing everyone to believe that Via was inside the bus. Selina let out an evil laugh, while Via's mother, Magda (Jaclyn Jose), was in tears. Via's family thought that she died, since her necklace was seen on an unidentified body, whom they believed was Via's.
A week later, it was revealed that Via survived the bus explosion, and she resurfaced as someone named Ella. Apparently, Via went to the restroom, and when she was about to return to the bus, it exploded.
Via then pretended to be a ghost and appeared outside Selina's room in order to bother her conscience and make her feel guilty for her crime.
The bus explosion was such a pivotal scene in the original show that it was included in the movie version in 1999, and the modern TV remake in 2011, which starred Lauren Young, Enrique Gil, and JM de Guzman.
One major difference in the 2011 TV remake was that the bus scene happened in the finale.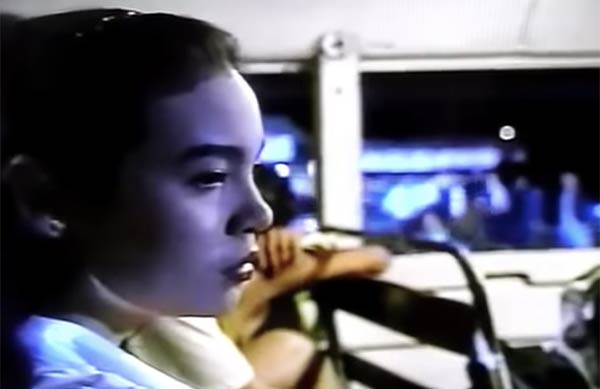 2. The Killer Bride: Maja Salvador as Camila dela Torre
At the beginning of The Killer Bride, viewers were led to believe that its lead character, Camila dela Torre (Maja Salvador), was killed in a fire. A myth about "The Killer Bride" made its rounds in the town of Las Espadas, and people thought that Camila's ghost was killing people in order to exact revenge for the injustices done to her.
Years later, a mysterious girl named Emma (Janella Salvador) appears in town, claiming to be possessed by Camila's spirit. The town of Las Espadas is also haunted by ghostly sightings of a Killer Bride.
But during the third week of the show, viewers of The Killer Bride were surprised by a plot twist! In one episode, Emma went to the place where she first saw Camila's ghost, thinking that Camila was haunting her again. Camila appeared in front of Emma, wearing an all-white ensemble and a pair of red stilettos.
Emma seemed to be afraid of Camila, who suddenly clapped and told her: "Such a good actress, Emma. Tigilan mo na magpanggap. Wala nang ibang tao."
Emma's face then shifted from fear to glee as she gave a knowing smile. Emma told Camila, "I had to make sure."
Apparently, Emma is Camila's adopted daughter whom she hired to help her get revenge on people who made her suffer in the past.
At present, the townsfolk of Las Espadas still believe that Camila is dead, and that Emma is being possessed by Camila's spirit.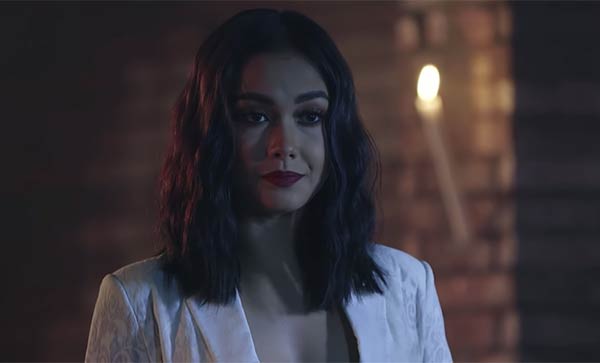 3. Pangako Sa 'Yo: Jean Garcia/Angelica Panganiban as Claudia Buenavista
In both versions of Pangako Sa 'Yo, viewers were made to believe that the main kontrabida, Claudia Buenavista, was dead. 
In the 2000 version, Claudia Buenavista (Jean Garcia) rode a helicopter that exploded. But it was later revealed that she was able to survive the explosion.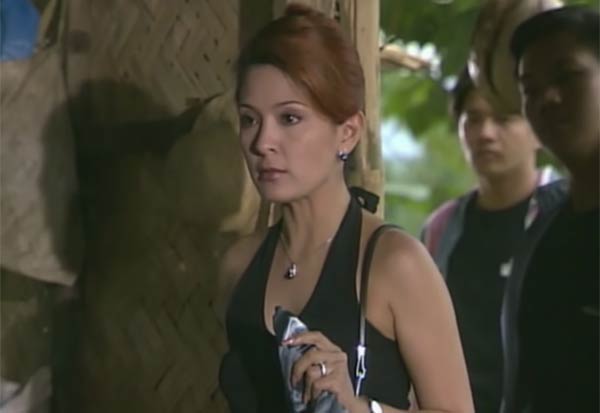 In the 2015 version, Claudia Buenavista (Angelica Panganiban) traveled to a remote location after she killed Diego Buenavista (Bernard Palanca) and wounded Caloy (Joem Bascon). While Claudia and Caloy were fighting inside a car, it crashed and exploded.
During this time, Angelica admitted that she wanted to quit showbiz, but she returned to the show and did not push through with her plans to leave the industry.
Months later, Claudia resurfaced, although she lost her memory. Apparently, she was saved by her ex-lover, Simon (Alex Medina), and they lived far away from the Buenavistas. Meanwhile, Claudia's family believed that she was killed by the explosion.
When Claudia finally remembered her true identity, she returned to the Buenavistas and plotted her revenge against Yna (Kathryn Bernardo) and Amor (Jodi Sta. Maria).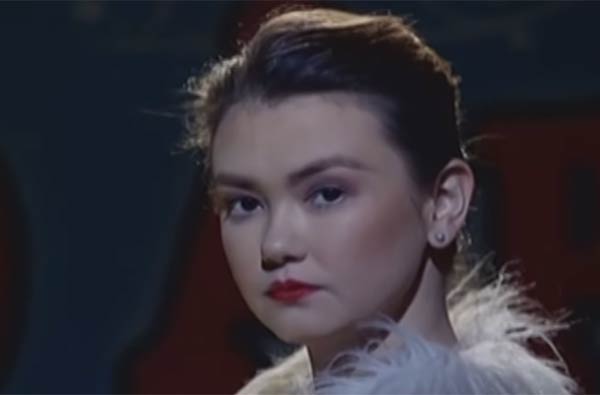 4. Apoy Sa Dagat: Angelica Panganiban as Rebecca del Sol
In the 2013 series Apoy Sa Dagat, Angelica Panganiban played long-lost twins Rosanna and Rebecca del Sol who were separated because of a tragic incident when they were still kids. Rosanna lost her memory and used the name Serena, while Rebecca lived in poverty with her grandmother (Liza Lorena).
Years later, as adults, Serena and Rebecca accidentally reunite on a bridge. However, the reunion is cut short when Rebecca has a confrontation with her nemesis, Adrianna (Angel Aquino), who pushes her into a river. However, no body is recovered. 
Serena, who was hiding while she witnessed the incident, thinks that Rebecca is already dead and pretends to be her sister.
Months later, it's revealed that Rebecca is actually alive and was just hiding! She returns in order to expose Adrianna's crimes.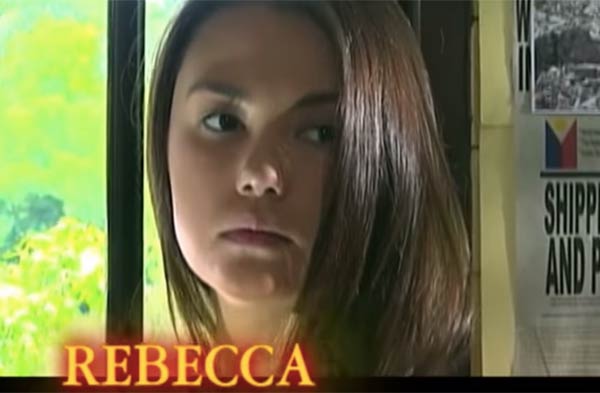 5. Wildflower: Sunshine Cruz as Camia and Maja Salvador as Lily Cruz
In the 2017 series Wildflower, the death of Lily's (Maja Salvador) parents prompts her to seek revenge against the Ardientes, who tried to kill her whole family. Assuming the identity of Ivy Aguas, she returns to Poblacion Ardiente not only to exact revenge on the Ardientes, but to find the missing body of her mother Camia (Sunshine Cruz).
Ivy eventually learns that her mother is still alive, but Camia has amnesia! It turns out that Camia was ~detained~ by Raul (Wendell Ramos) for many years. When Camia escapes from Raul, Ivy brings her home.
Camia undergoes therapy to recall her past. When she recovers her memories, Camia helps her daughter get revenge against the Ardientes.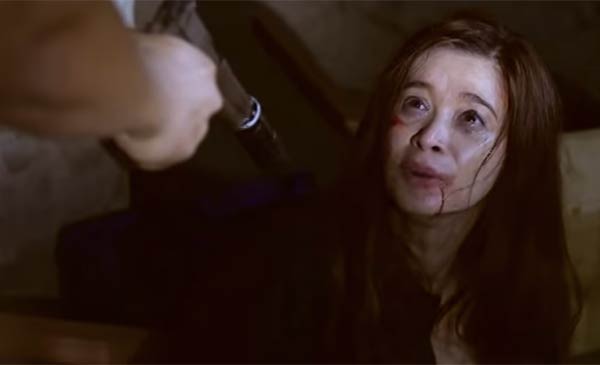 When the Ardientes find out that Ivy is a traitor and has been plotting their downfall, Julio (Tirso Cruz III) and Emilia (Aiko Melendez) join forces to kill her. They place Ivy inside a casket that's buried deep underground. They also leave a phone in the casket with Ivy so that Emilia can hear her final breath.
However, Ivy uses the phone to call Diego and Jepoy, who eventually save her. Upon hearing flowing water outside her wooden casket, Ivy realizes that she can escape. She destroys the coffin and successfully claws her way out of the grave.
Ivy orchestrates her plan to gatecrash the Ardientes' party, where she reveals herself as the real Lily Cruz. Clad in a gold gown, she tells the Ardientes, "Black is out, gold is in! Just like gold, I am indestructible!"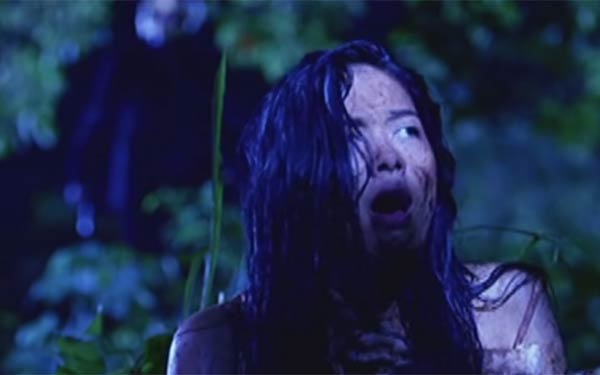 6. Kadenang Ginto: Albert Martinez as Robert Mondragon
In the last chapter of Kadenang Ginto's first season, Robert Mondragon (Albert Martinez) is killed when the helicopter he was riding in exploded. With Robert's death, conflicts rise among Daniela (Dimples Romana), Romina (Beauty Gonzalez), Marga (Andrea Brillantes), and Cassie (Francine Diaz), as they struggle to find out who the mastermind is behind Robert's death.
At that time, Albert was also busy doing another prime-time show, The General's Daughter, which is why he had to leave Kadenang Ginto.
A week after The General's Daughter ended its run, Albert returned to Kadenang Ginto and it's revealed that his character was able to survive the helicopter explosion.
Current episodes of Kadenang Ginto show that Robert is about to return to his family as he investigates who tried to kill him. Meanwhile, Romina is also on a quest to find out if it was really Robert who raped her.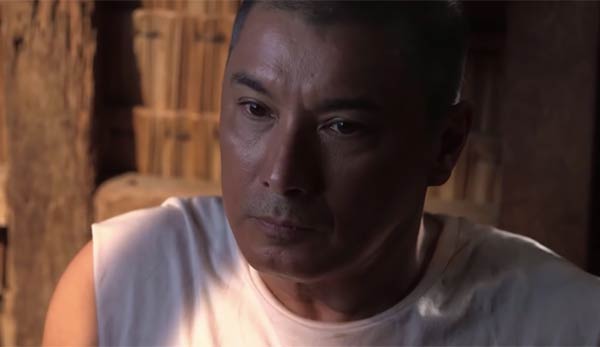 7. Kung Tayo'y Magkakalayo: Kris Aquino as Celine
In the middle of Kung Tayo'y Magkakalayo's run in 2010, Kris Aquino announced that she had to leave the show to help her brother, Noynoy Aquino, while he campaigned for the 2010 presidential elections.
In the show, Kris's character Celine is believed to be dead because of a bus explosion orchestrated by the syndicate Una Vita.
After the 2010 elections, Kris returned to the show and her character Celine resurfaced. Her daughter Gwen (Kim Chiu) found her living in the province. However, when Gwen approached Celine, her mother couldn't remember her. It is later revealed that Celine was only pretending that she had amnesia in order to protect her family.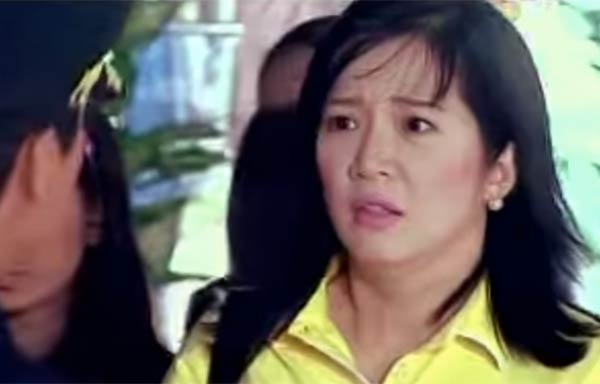 8. Kailangan Ko'y Ikaw: Kris Aquino as Ruth Manrique
In the 2013 series Kailangan Ko'y Ikaw, Kris Aquino's character, Roxanne, *died* when her helicopter crashed. Her character was en route to China to get treated after being diagnosed with cancer.
During the period that Roxanne disappeared from Kailangan Ko'y Ikaw, Kris announced that she would be leaving her shows, following a controversy involving her and ex-husband James Yap.
BUT, Kris made a comeback in Kailangan Ko'y Ikaw! Her character survived because a Chinese doctor (Tetchie Agbayani) rescued her and took her under her wing.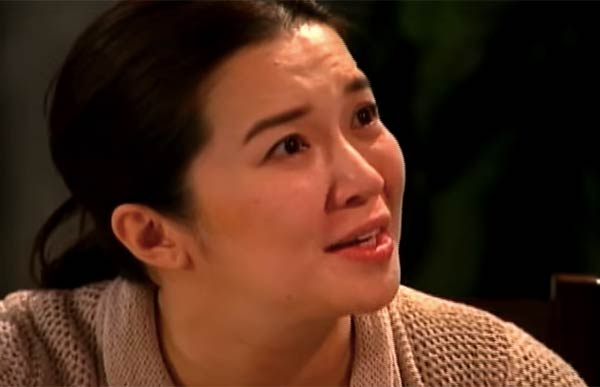 9. Ngayon At Kailanman: Iza Calzado as Rebecca
The 2018 series Ngayon at Kailanman opened with the love story of Rebecca (Iza Calzado) and Rodrigo (TJ Trinidad). They initially live in peace with their daughter, Angela. Unfortunately, Rodrigo is murdered and Rebecca is shot! Angela grows up as Eva (Julia Barretto), an optimistic girl who is skilled in designing jewelry.
Years later, Rebecca resurfaces. She managed to survive the assassination, which was planned by Rodrigo's family. Rebecca then searches for her missing daughter while planning her revenge against Stella (Alice Dixson), the woman who plotted the murder.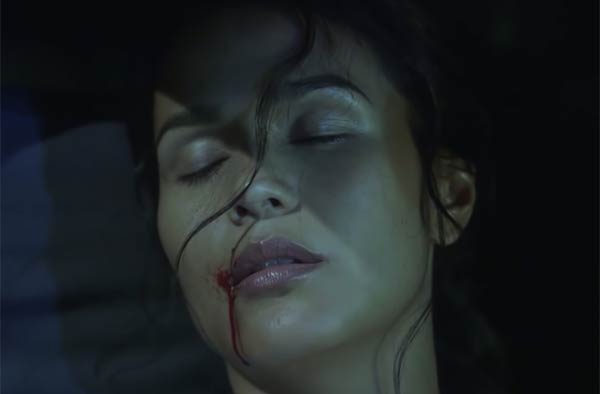 10. Precious Hearts Romances: Los Bastardos: Gloria Diaz as Soledad and Josh Colet as Connor
ABS-CBN's afternoon series, Los Bastardos, opens with the love story of Roman Cardinal (Geoff Eigenmann) and Soledad (Cristine Reyes). They have a beautiful love story—until Alba (Roxanne Barcelo) comes into the picture. Obsessed with Roman, Alba plots to get Roman for herself while getting rid of Soledad and her baby, Roman Jr.
To do this, Alba pushes Soledad into a ravine. Soledad, who is pregnant with her second child, loses consciousness and a landslide occurs! 
Roman is led to believe that Soledad and Roman Jr. were killed due to the landslide.
Roman then has a relationship with Alba and three other women, with whom he has children. However, the patriarch doesn't know this! He only knows about his son with Alba, Joaquin (Diego Loyzaga).
Years later, Roman (Ronaldo Valdez), nursing his broken heart, finds out that he has fathered three other children: Mateo (Marco Gumabao), Connor (Josh Colet), and Lucas (Albie Casino). Roman also finds out that his trusted employee, Isagani (Jake Cuenca), is his missing child, Roman Jr.
After all this time, it is revealed that Soledad (Gloria Diaz) is still alive and that she lost her memory due to the tragic incident. When she fell into the ravine back then, Soledad was pregnant with another Cardinal child, Lorenzo (Joseph Marco).
When Soledad comes back to the Philippines, her memory returns after she has a face-off with Alba (Isabel Rivas). Finally, Soledad si reunited with Roman.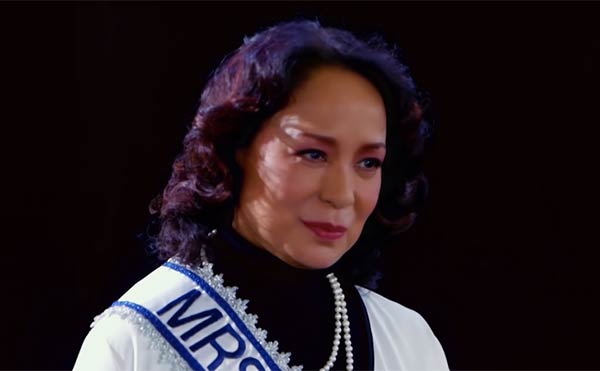 In the last few weeks of Los Bastardos, Connor Cardinal (Josh Colet) meets his death after saving the love of his life, Lupita (Mica Javier). Here's what happened: Catalina (Jean Saburit) finds out that Lupita is a traitor. To punish her, Lupita is made to wear a jacket with a bomb strapped to it.
Connor tries to save Lupita by getting the bomb jacket and taking it far away. Connor's brothers save Lupita when the bomb explodes. But with Connor missing, everyone believes that he is already dead.
However, two weeks before the final episode, it is revealed that Connor survived the explosion. He reunites with his brothers and they defeat Catalina together.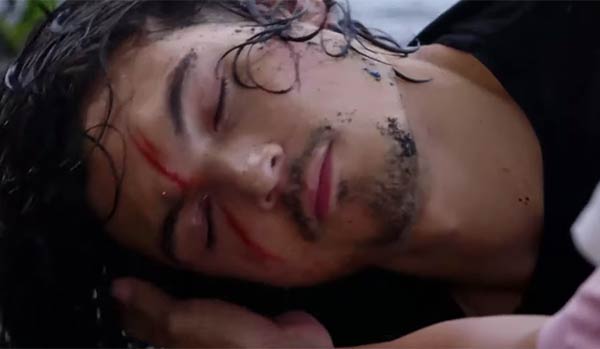 11. Pangarap Na Bituin: Sandy Andolong as Jade
Pangarap na Bituin revolved around the Jewel Sisters—Sapphire (Rica Peralejo), Emerald (Sarah Geronimo), and Ruby (Maja Salvador). They were separated from their parents, Jade (Sandy Andolong) and Carlo (Christopher de Leon), after a big earthquake. The girls believed their biological parents perished because of the earthquake.
Years later, the Jewel Sisters reunite and become a popular pop trio. Lena (Rio Locsin) enters their lives and pretends to be the mother of the girls! Apparently, Lena is conspiring with Sapphire, who turns out to be an impostor named Bridgette Ramirez.
Jade, the real mother of the Jewel sisters, actually survived the earthquake, and was residing in Canada. After becoming catatonic and paralyzed, she able to recover. She returned to the Philippines to reunite with her daughters, along with the real Sapphire (Nikki Gil), who was in a mental institution.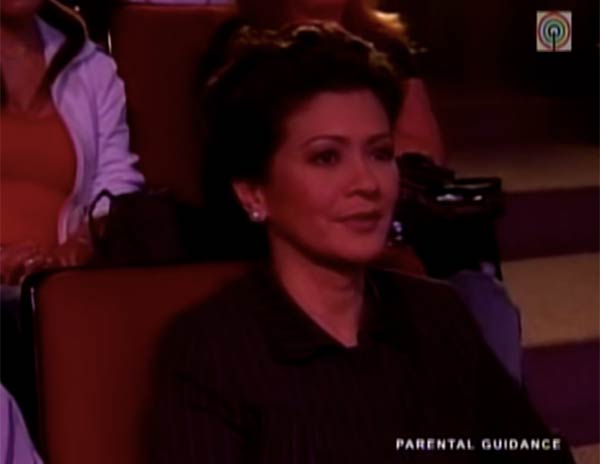 12. Precious Hearts Romances: Impostor: Maja Salvador as Mariz Florencio
In Impostor, a remake of a Precious Hearts Romances novel by Martha Cecilia, Devin (Melai Cantiveros) is a fan of bigtime model Mariz Florencio (Maja Salvador). The two become so close that Mariz gives Devin her butterfly necklace.
Mariz has a shaky relationship with her husband Anthony (Sam Milby) and their child, Joshua (Izzy Canillo). It turns out that she's having an affair with Julio (Jon Avila)!
Meanwhile, Devin and her family have unidentified enemies in their barrio. When Devin was about to be killed by henchmen, Mariz prevented them from doing so by asking Devin to ride in her car. The henchmen chase after them, causing their car to crash and explode. Devin survives with a disfigured face.
Since Devin is wearing the necklace, Mariz's sister Monique (Precious Lara Quigaman) thinks that she's Mariz. Monique tries to make people believe that Mariz is alive by making Devin go through plastic surgery so that she ends up looking like Mariz. Devin then lives with Mariz's family.
Later in the story, it's revealed that Mariz is alive and she returns to Anthony, realizing that she really loves him. Unfortunately for Mariz, Anthony has already learned to love Devin and he chooses Devin over her.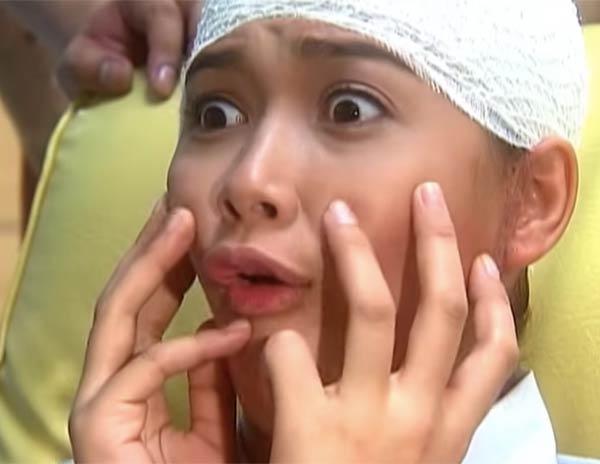 13. Ina Kapatid Anak: John Regala as Miyo
At the start of Ina, Kapatid, Anak, Celyn (Kim Chiu) and Teresa (Cherry Pie Picache) believe that Teresa's husband, Miyo (John Regala), died from an unfortunate incident that burned him alive.
In the latter part of the story, it is revealed that Miyo is still alive. He was harboring so much anger because he believed that Teresa abandoned him and their son (Alex Medina). This is because Teresa agreed to become the surrogate mother to Julio (Ariel Rivera) and Beatrice's (Janice de Belen) child.
Being the ultimate villain in the series, Miyo has Celyn, Margaux (Maja Salvador), Teresa, and Beatrice kidnapped, and he even tries to kill Teresa. In the end, Teresa survives a gunshot wound, while Miyo is killed by policemen.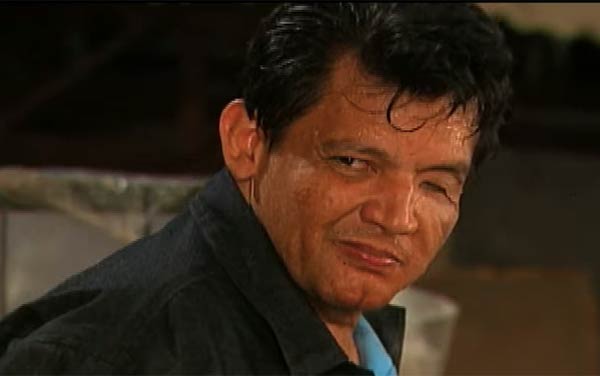 14. Bagani: Sofia Andres as Mayari
In the first few weeks of Bagani, viewers were surprised when one of its lead characters, Mayari (Sofia Andres), was killed. Some believed that Sofia was taken out of the show because of attitude problems, but Bagani's producer, Star Creatives, explained that her character was designed to be killed in order to give way to a new Bagani, which was part of the story.
During the last few weeks of Bagani, Sofia returned to the show. Her character Mayari was resurrected by Malaya (Kristine Hermosa). Mayari then became a sworn enemy of the Baganis. 
 ***
This story originally appeared on PEP.ph. Minor edits have been made by the Cosmo.ph editors.
Recommended Videos