It was Ellie Eigenmann's last day of school before the summer starts. And, her mom Andi Eigenmann posted a pic of her beautiful daughter with an equally beautiful message. In her post, she put a caption that read: "You will not be just another flower picked for its beauty and left to die, you will be wild, difficult to find, and impossible to forget."
The caption was a tweak of the lines by poet Erin Van Vuren. The original lines read: "I will not be another flower, picked for my beauty and left to die. I will be wild, difficult to find, and impossible to forget." Andi uses the poet's line, making it an ode to her lovely daughter. And, it's fitting, too, since the lines have been constantly interpreted to mean being unapologetically yourself in every way. 
It's an awesome message for her little one! Since Andi introduced her daughter to the public, we've noticed that Ellie's quite a unique gem, and we absolutely love her for it. Having her mom embrace her uniqueness is one of the best gifts any mom could give a daughter.
On her last day of school, Ellie once again showed just how beautifully quirky she is, while Andi showed how she embraces every bit of her daughter's uniqueness.
Continue reading below ↓
Recommended Videos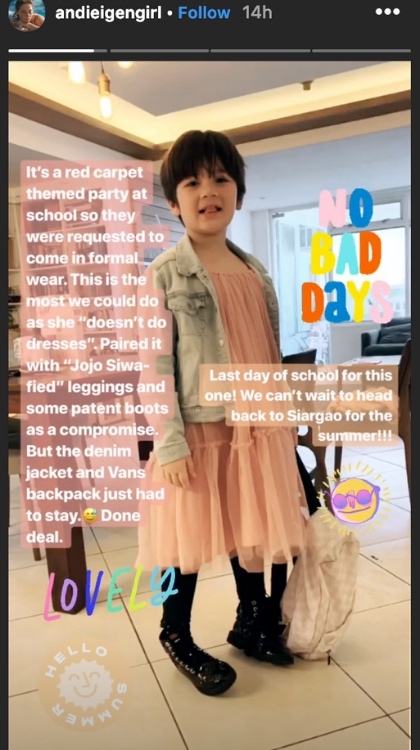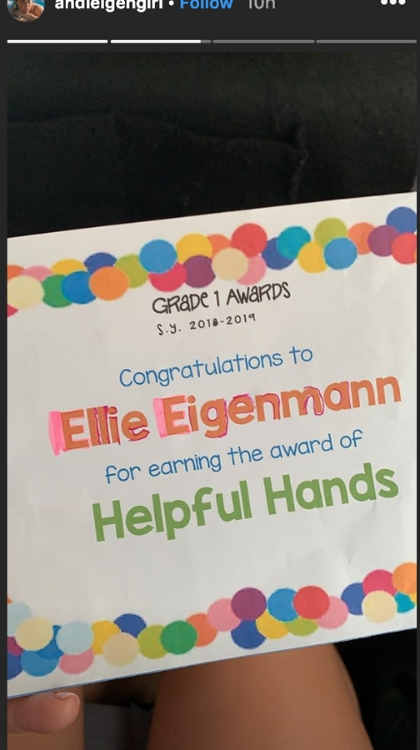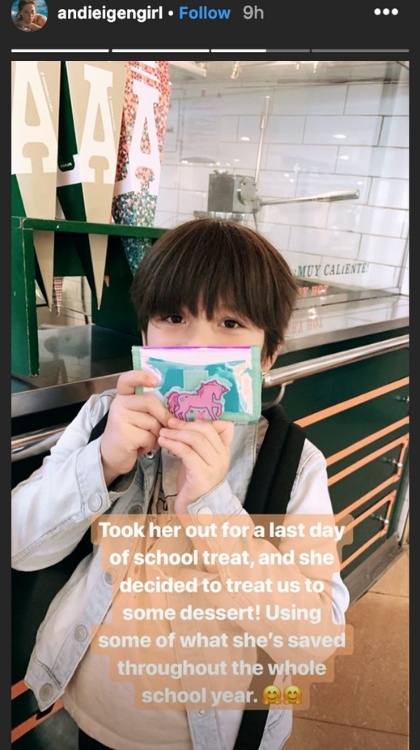 The mother-daughter pair will be bound for Siargao soon where they're really based. Andi is expecting her second child, her first with her boyfriend, pro surfer Philmar Alipayo. And, Ellie? Well, we think she's readying to be the best, quirkiest, most loving ate-island girl. 
Follow Zo on Instagram.