Andi Eigenmann just answered a lot of her fans' questions on Instagram.
The surfer mom took to Instagram Stories to do a Q&A on the "island mama" life back in Siargao, especially with her new baby, Lilo. Andi gave birth to Lilo in July.
Andi says the biggest adjustment so far is the constant flying back and forth to Manila and Siargao. This is the way her firstborn Ellie Eigenmann is able to bond with her biological father, Jake Ejercito.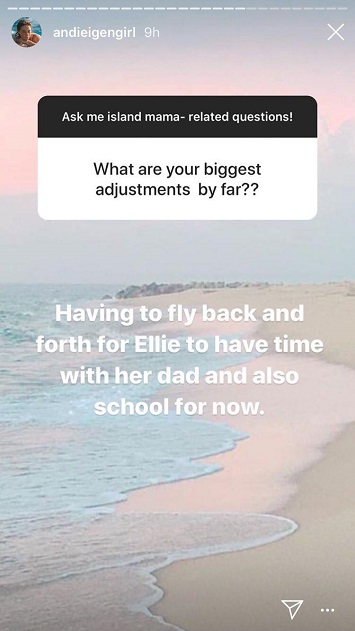 Ellie and Lilo enjoy living by the ocean every day. The two girls actually take two seaside strolls every morning: one at 6 a.m. with Philmar, and another one at 8 a.m. with Andi.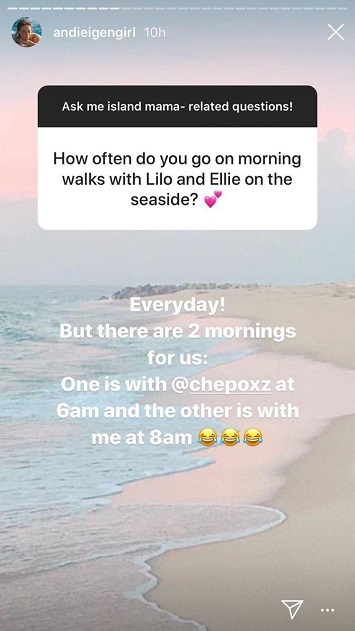 Continue reading below ↓
Recommended Videos
Back on the island, fans are excited to see Baby Lilo hit the waves soon. Andi says it all depends on when Lilo and her dad Philmar believe she's ready. But Andi's planning on giving Lilo swimming lessons once she turns 18 months.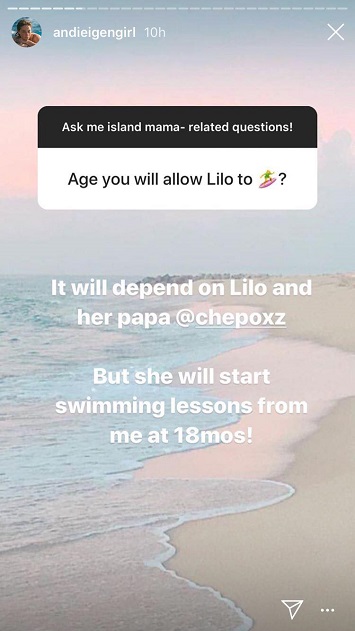 Ellie's been living for a while now with Andi in Siargao, and according to Andi, she's been learning to speak Bisaya. She practices sometimes, but she's still a bit shy!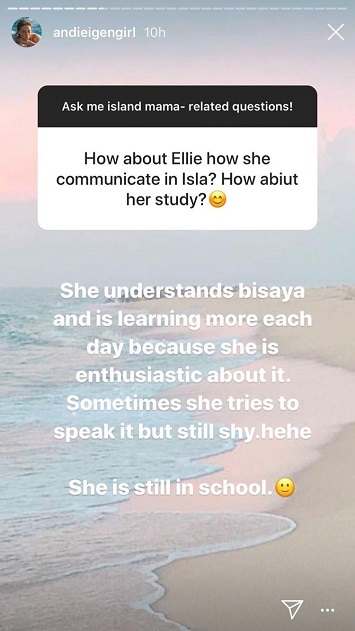 Because Lilo will be growing up in Siargao, fans are curious what language she'll be primarily speaking in the household. Andi says it will be a mix of English and the Surigaonon language. "Karajaw" literally means "very much," as in, "Thank you karajaw (very much)!"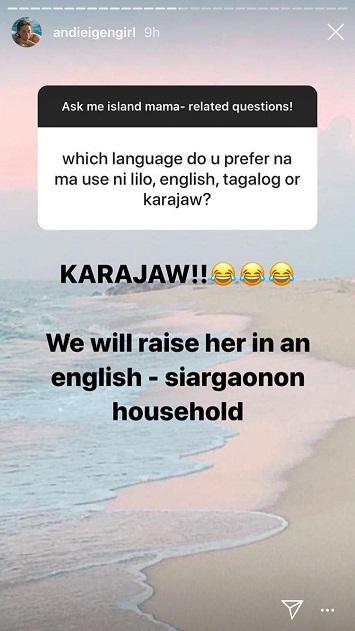 In Siargao, Andi shares how they don't have household help. It's mostly she and Ellie who do the household chores, with help from family, like her aunt or her mom, actress Jaclyn Jose, who visits sometimes.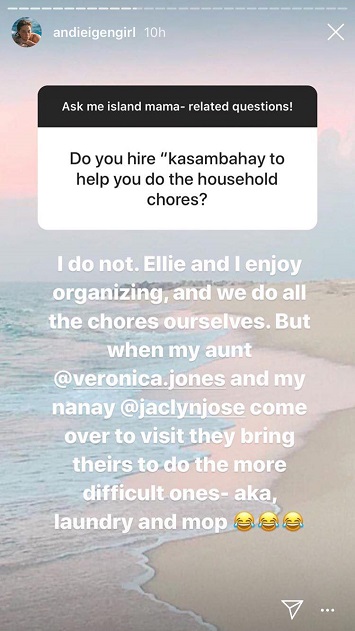 With the help of Philmar, of course, whom Andi is so grateful for. She says that it's because of him that they can manage without a yaya. She had one before when she gave birth to Ellie, but this time, with Baby Lilo, she feels she's learning to become even more content with the life she chose.
"I feel, I become a better person as I take full responsibility in taking care of everything that gives me life—this very planet that we walk on, Mother Nature, and my family!" Andi said.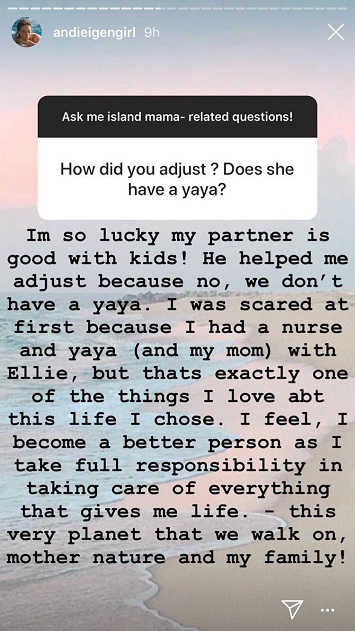 If there's one thing that Andi's totally excited about, it's getting back to surfing. When asked when she's conquering the waves again, she replied, "Today or tomorrow! Hallelujah!"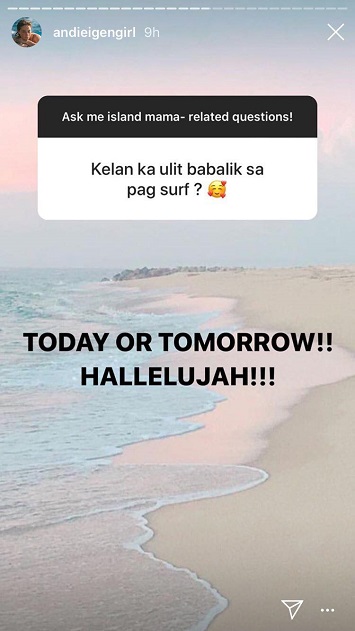 In August, Andi opened up about her struggles with postpartum depression. She also shared a progress update on the construction of their dream house in Siargao.