Andi Eigenmann is 23 weeks pregnant with her second baby, and we're happy that she's got a whole support team behind her—firstborn Ellie and boyfriend, pro surfer Philmar Alipayo! In February 2019, Andi shared a funny ultrasound photo of their "surfer baby" on Instagram Stories, but now we get to see the real thing! 
Andi and Philmar recently made a trip to the doctor's and they graciously shared photos of Andi's latest sonogram on social media: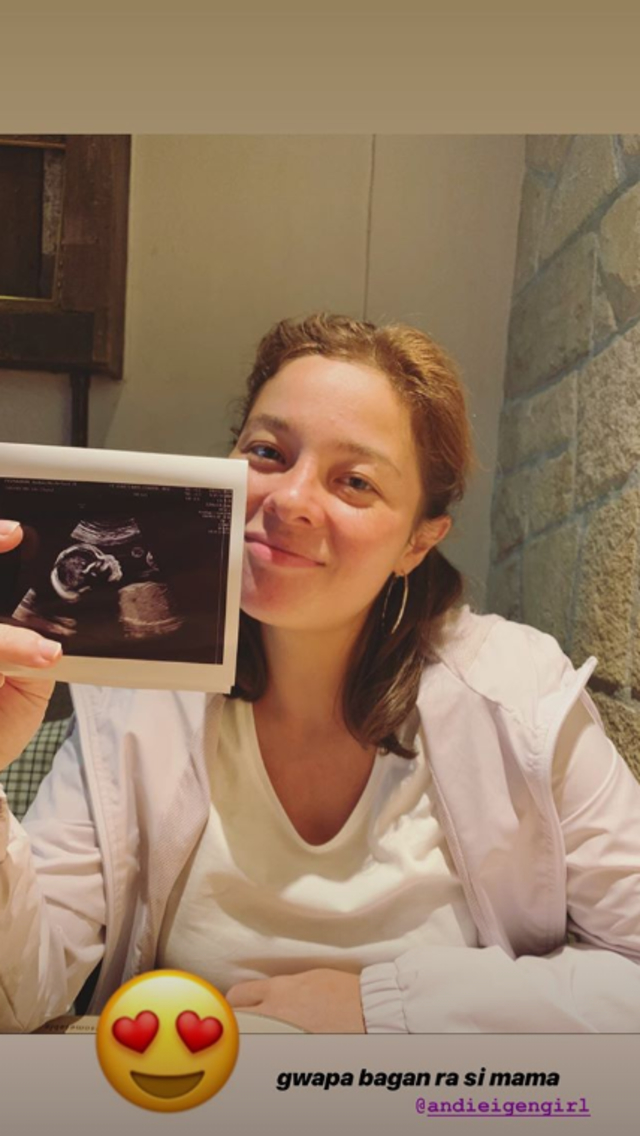 ADVERTISMENT - CONTINUE READING BELOW ↓
Philmar proudly posted a photo of himself on Instagram with their baby girl's sonogram (they had a gender reveal party on March 9) and said, "I am so happy to see you today, so happy that I wanted to cry. I can't wait to see you soon my little [mermaid emoji]. I can only imagine the day I get to finally meet you. I know for sure I will cry like a baby out of so much joy."
ADVERTISMENT - CONTINUE READING BELOW ↓
Recommended Videos
That same day, Andi posted a photo of her boyfriend saying, "He's been stuck in the city for almost a month now and I am so grateful! Thanks for stepping out of your paradise of a comfort zone just to take care of us. Your support has made my pregnancy so breezy, and way less boring that it could be."
ADVERTISMENT - CONTINUE READING BELOW ↓
The couple is currently overseeing the construction of their new home in Siargao. Andi is set to give birth to their ~little mermaid~ in July 2019. We can't wait to see them all back in the water! 
Follow Lily on Instagram. 
EXPLORE COSMO