When you have surfers like Andi Eigenmann and Philmar Alipayo as soon-to-be-parents, you can imagine them teaching their kid how to ride the waves one day.
That day has come early—Andi just shared this hilarious photo on Instagram Stories. "Finally got a copy of our ultrasound," said the mama who's 15 weeks pregnant.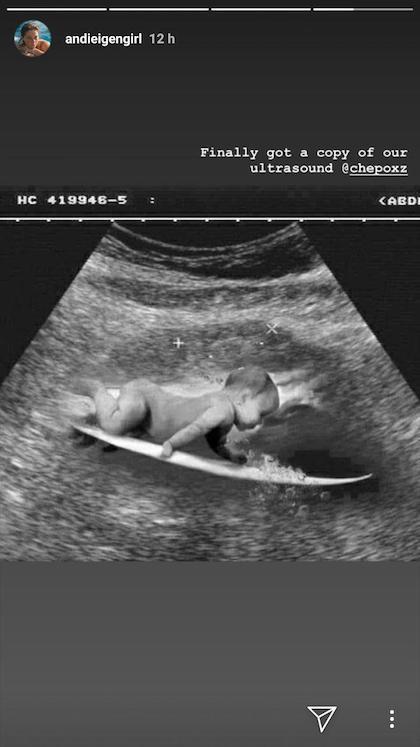 Philmar, the champion of the 2017 Siargao National Surfing Cup, reposted the "ultrasound" of their surfer bb already doing duck dives in the womb. LOL!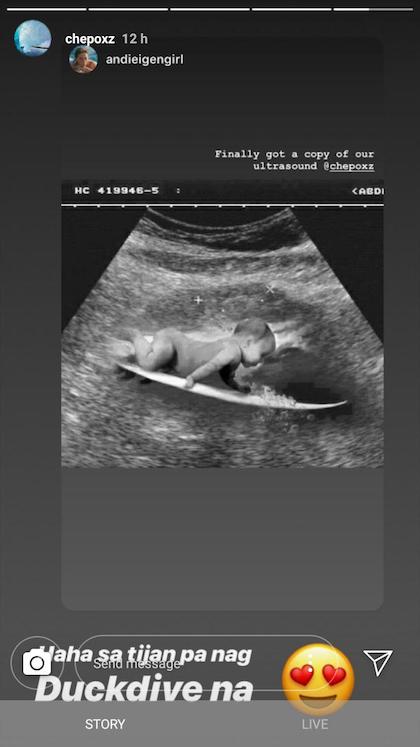 ADVERTISMENT - CONTINUE READING BELOW ↓
Follow Dyan on Instagram.