I've always loved romantic comedies. I'm a big fan of the will they-won't they trope, the rich boy-poor girl storyline, and the inevitable happily ever after ending. But let's admit it: Rom-coms can get repetitive. They get predictable. And what's more, the leading ladies aren't relatable because they don't look like us. 
In Western-made films and series, Asian women have been portrayed as geeks/lovable weirdos (Hana Mae Lee in Pitch Perfect), girls who know martial arts (Lucy Liu in Charlie's Angels), and quirky characters with distinctly "Asian" accents (Charice Pempengco in Glee). They're the typical best friends, they're present for comic relief, and they're very rarely cast as rom-com leading ladies.   
Let's take a moment to watch this Glee scene where Rachel Berry (Lea Michele) just assumes that Sunshine Corazon (Charice) doesn't know how to speak in English: 
Well, 2018 and 2019 have proved to be big years for Asian representation in mainstream Hollywood movies! In less than two years, we've seen three leading ladies in big budget and star-studded rom-coms. There's Lara Jean Covey (Lana Condor) from To All The Boys I've Loved Before, Rachel Chu (Constance Wu) from Crazy Rich Asians, and Sasha Tran (Ali Wong) from Always Be My Maybe. These characters are Korean-American (Lara Jean), Chinese-American (Rachel), and Vietnamese-American (Sasha).
ADVERTISMENT - CONTINUE READING BELOW ↓
Here's why I love these leading ladies and why I want to see more of them in future rom-coms: 
They're definitely not damsels in distress. 
They have their own careers and they have life ~slightly~ figured out. Honestly, they don't need to be saved...by anyone! To be fair to other rom-coms, this is an ongoing trend. Leading ladies have their own interests and passions, they're successful, and they excel in their careers.
While this may seem like the norm to other parts of the world, I must admit that it's a different experience to see fellow Asian women in rom-coms playing this role. It's 2019, but there's still intense pressure for girls to get married and "start a family." I'm sure we all have that one relative who still asks you when you're getting a boyfriend or having kids.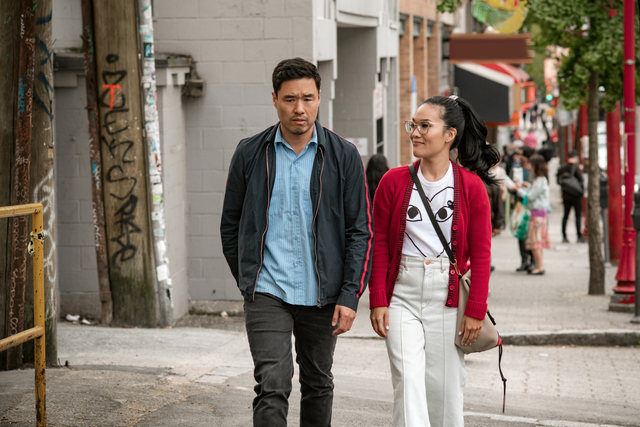 ADVERTISMENT - CONTINUE READING BELOW ↓
Recommended Videos
30-something Sasha Tran is an award-winning celebrity chef who goes back to her childhood hometown to open a new restaurant, while 20-something Rachel Chu is an economics professor at the famous New York University. For these two ladies, "love" definitely isn't everything. In fact, [SPOILER ALERT] settling down isn't a priority for Sasha—she just happens to run into her childhood bestie Marcus (Randall Park) again after many years!
Rachel, although she loves her boyfriend Nick (Henry Golding), is sure she wants to live life on her own terms and won't conform to the strict rules and traditions of her boyfriend's ultra-rich family.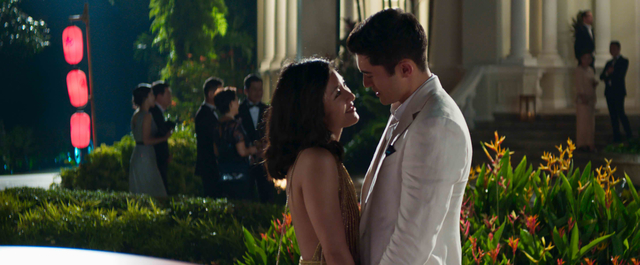 ADVERTISMENT - CONTINUE READING BELOW ↓
Asians don't always HAVE TO end up with fellow Asians. 
Have you ever watched a movie and witnessed two characters fall for each other, just because they're the only Asians there? It doesn't make sense, right? I mean, people are attracted to each other because of their physical appearance, their humor, or their shared passions, and not just because they're "compatible" and have the same ethnic background.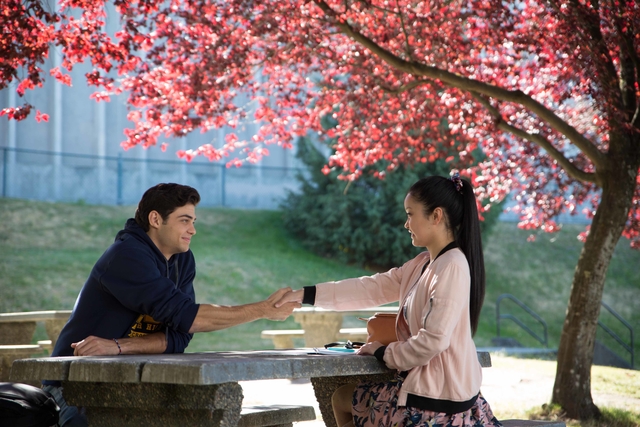 ADVERTISMENT - CONTINUE READING BELOW ↓
Lara Jean's main problem in To All The Boys is when her secret letters fall into the hands of ~all the guys she loved before~. One of them, her leading man, is dreamy popular All-American guy, Peter Kavinsky (Noah Centineo). He's charming, he genuinely wants to know about her life and her Korean roots, and he's fond of yogurt drinks! 
Their families are just like other families. 
Here's what a typical Asian family is like in movies: A set of parents who obsessively push their kids to excel and reach their ~full potential~. But we all know that that's not always the case. Asian parents can be fun and quirky and easygoing, too. Some may be stricter, sure, but they're not all intense and demanding. They're not all emotionally detached, either. Sasha is the only character of the three who comes close to this stereotype. Having parents who were always at work, Sasha learned how to be independent early on.
ADVERTISMENT - CONTINUE READING BELOW ↓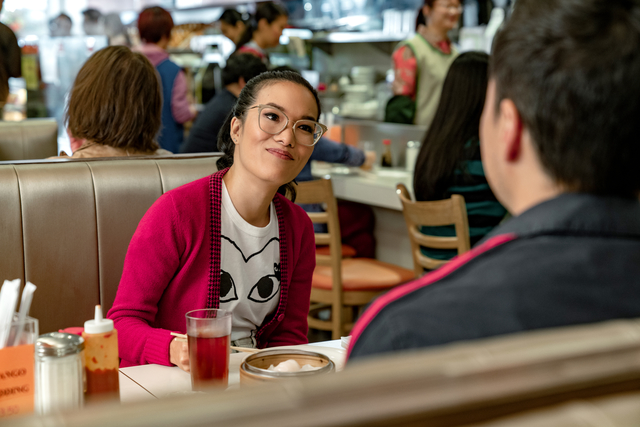 Crazy Rich Asians' Rachel has a very close relationship with her mom, especially because she raised her all by herself after emigrating to the United States from China. They call each other constantly, and her mom gives her useful advice about Nick. She even flies all the way to Singapore when Rachel needs her most! 
ADVERTISMENT - CONTINUE READING BELOW ↓

Lara Jean is half-Korean, and her mom passed away when she was younger. She and her two sisters, Margot (Janel Parrish) and Kitty (Anna Cathcart), live with their dad. Having a single parent taught them to be more independent. Lara Jean and her older sister have taken it upon themselves to always look out for their youngest sister, but that doesn't mean that they don't fight! In fact, Kitty was the one who mailed Lara Jean's letters and who caused all the (necessary) conflict.  
ADVERTISMENT - CONTINUE READING BELOW ↓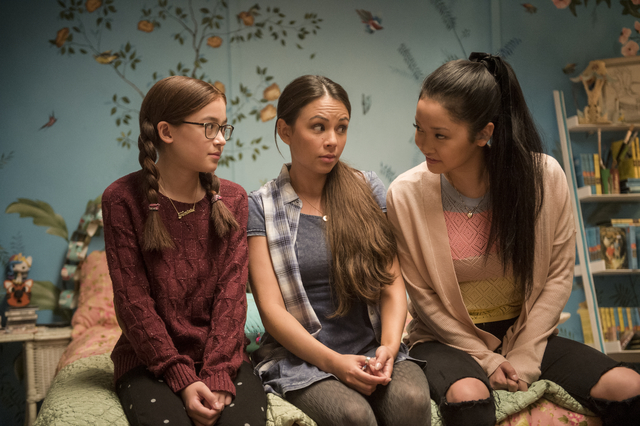 None of them needed the cliché "transformation sequence." 
Ah, the classic rom-com stereotype and the one I like the least: The leading lady?—previously unnoticed by the male lead?—takes off her glasses, puts on a nice dress, and is instantly the star of the night. We saw none of that in any of these movies! 
ADVERTISMENT - CONTINUE READING BELOW ↓
Rachel and Sasha were strong females who were sure of themselves and their fashion sense. In fact, it was Marcus who was constantly trying to get to Sasha's level by dressing up for a fancy dinner with her new beau Keanu Reeves, and then dressing DOWN for an important awards night: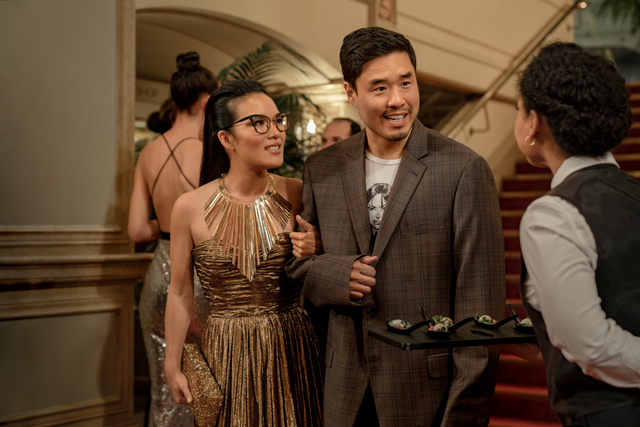 ADVERTISMENT - CONTINUE READING BELOW ↓
And sure, Rachel went through a wardrobe upgrade when she got to Singapore, but she never needed that to catch Nick's attention. Shy Lara Jean never felt like she needed to change for Peter, either. She was actually proud of her outfits because she put a lot of effort into coming up with them and refused to let anyone make fun of her iconic vintage combat boots! 
Each of these leading ladies had their own distinct OOTDs, that it's even come to the point where kids (and adults) dressed up as their characters for Halloween! For YEARS, Asian kids had limited options: They dressed up as Mulan or Cho Chang from Harry Potter. NOW, they're Lara Jean and Rachel Chu, and probably Sasha in the future!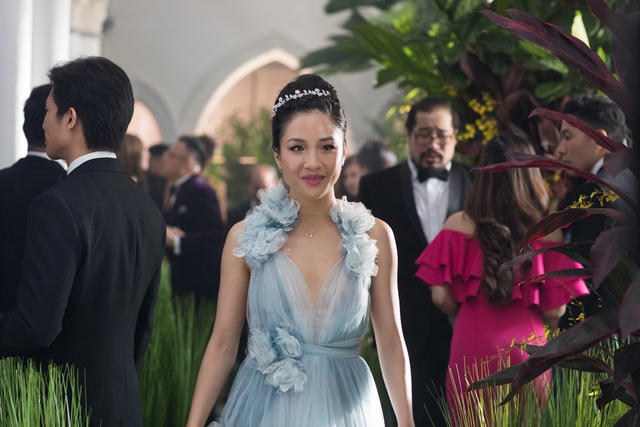 ADVERTISMENT - CONTINUE READING BELOW ↓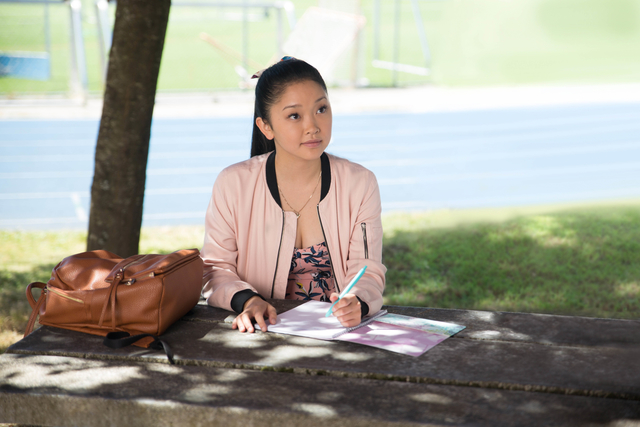 ADVERTISMENT - CONTINUE READING BELOW ↓
Here's to more Asian leading ladies in rom-coms (hopefully Filipina ones, too)! We can't wait for them to tell our stories! 
Follow Lily on Instagram.
EXPLORE COSMO