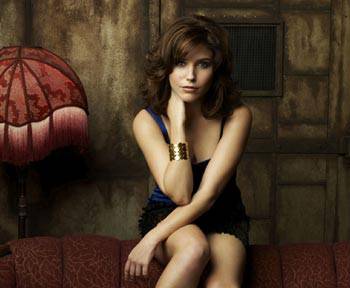 Sophia in
One Tree Hill
, courtesy of The CW
1.
Sophia Bush
The star of One Tree Hill loves her curvy figure and
defines being healthy as "being able to climb mountains even in her old age."
2.
Kate Winslet
If you were a celebrity expected to strut on the Oscar red carpet, would you go on a diet a few weeks before the show? Count Kate Winslet out of it. Weeks before she finally got her golden statuette, Kate told People magazine
she's eating whatever she wants
. "I did decide I was just gonna be easy on myself, so I'm not exercising at all…honestly, I'm so nervous right now, but I really want to be happy—so pressure, gone!" The mindset sure worked for Kate, who looked fabulous in her Oscar outfit![nextpage]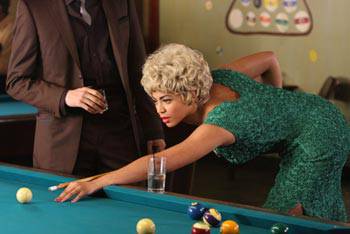 Beyonce in
Cadillac Records
, courtesy of Sony Pictures Entertainment
3.
Beyonce Knowles
Losing weight for her role as Deena Jones in Dreamgirls proved to be a challenge for the singer-actress. She later revealed that she preferred gaining weight to play the role of singer Etta James in Cadillac Records much later. "It was way easier--and tastier--than having to lose so much weight for Dreamgirls,"
Beyonce told InStyle magazine
.
4.
Mandy Moore
The new Mrs. Adams admits to having a love-hate relationship with her hips, but has learned to accept her womanly curves.
She tells People magazine
, "I feel lucky that I don't feel pressure...to have my whole life be controlled by whether I fit into a certain size."[nextpage]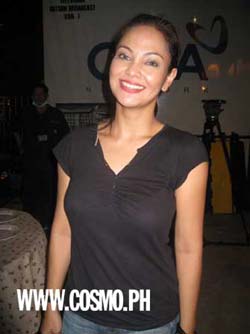 5.
Eula Valdez
The 40-year-old actress stays healthy instead of resorting to diets. "It's your lifestyle you need to change. Diets are too difficult to follow!
Ano ba 'yung
forever
kang on a
diet
tapos nagbi-
binge
ka rin naman
?"
6.
Jessica Simpson

People immediately wrote Jessica Simpson off as fat when she showed off her new curves in a concert last January.
She only had a few things to holler back
: "Curves are better! I don't get the whole rail thing. It's not good for your heart, it's not good for your mind; it's emotionally destructive, it really is."[nextpage]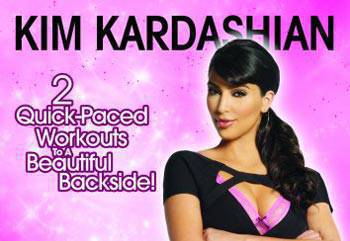 From the cover of
Kim Kardashian: Ultimate Butt Body Sculpt
7.
Kim Kardashian
Kim Kardashian is famous for her curves—and flaunting them in public. She fought back harsh comments against her assets by appearing on the cover of Life & Style magazine and proudly saying,
"I'm not perfect. I have cellulite, so what."
8.
Heidi Klum

Hot momma Heidi Klum has always struggled with her weight—but
that was not enough reason for her to give up pasta and profiteroles
. Skinny might have been tempting, but this top model believes in the beauty of womanly curves.[nextpage]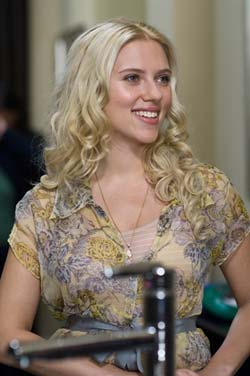 9.
Scarlett Johansson
Leave it to the passionate actress to slam "toilet paper rags" with her own biting
commentary in The Huffington Post
: "I'm glad some dummy journalist (and I use the term 'journalist' loosely) is banking on my 'deflating' so that I can address the issue straight from my healthy heart."
10.
Jennifer Hudson
Jennifer Hudson is the shining example of a celebrity unwilling to bend to Hollywood's skinny rule. "I have the height of a model, the breasts that people pay for, and the lips that everybody wants, so why should I change?" she asked OK! magazine. Cosmo absolutely loves her mindset!
Scarlett Johansson in
He's Just Not That Into You
, photo courtesy of New Line Cinema
Continue reading below ↓
Recommended Videos