If you have yet to write your own grand romance, then turn to these books to know what it feels like to fall in love—at least for now.
Love Story by Erich Segal

Erich Segal's Love Story is a classic that has been loved by generations after generations since its release in 1970. It's an age-old tale of two lovers from different worlds who conquer all the challenges thrown their way. Sure, it has a pretty tragic ending, but Ollie and Jenny's tale shows just how love endures all hardships. Who can ever forget the line, "Love means never having to say you're sorry?"
Continue reading below ↓
Recommended Videos
Only a Kiss by Ines Bautista Yao
A deep friendship, when it turns into love, can be the best thing. Chris and Katie's love story beautifully blossoms in this book. The readers get to see them grow up from playmates to lovers. Sure, they travel through bumpy roads, but they reach their happy ending eventually. "Only a Kiss" will bring back the kilig of your first kiss and first love.
Nick & Norah's Infinite Playlist by Rachel Cohn and David Levithan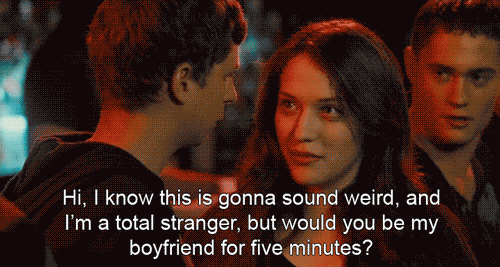 A great love story requires an equally great soundtrack. As Nick and Norah's love story unfolds over the course of one night, we can't help but wish for a pretty cool narrative of our own, too, complete with hipster bands and little adventures.

This is What Happy Looks Like by Jennifer E. Smith
This is a modern-day love story of two star-crossed lovers. Graham Larkin is a teenage movie star and Ellie O'Neill is a small town girl. The two connect online and quickly hit it off. Things get more and more interesting when their connection happens in the real world. There's really no argument here; the "ordinary girl falls for famous boy" narrative is always a hit for us.
Eleanor & Park by Rainbow Rowell
Two teenage misfits share their love for comic books and music and eventually fall in love. Whether or not your first love ends up as your last love, that person will always have something valuable to teach you.
For more books that will make you feel like falling in love, check out Candymag.com!