It's all very complicated, being a celebrity, and every now and then things get pretty messy. Especially if you're Emily Ratajkowski right now. Manhattan-based photographer, Robert O'Neil, opened a lawsuit against the model and actor, citing copyright infringement and claiming that she used an image of his without properly crediting him.
The image, taken of Emily while out in New York, shows her carrying a bouquet of flowers, hiding her face slightly behind them. She posted this to her Instagram Stories, captioning it with, "mood forever." Robert claims that his picture was posted without proper credit, citing copyright infringement. As the picture was posted to her Story, it was only live for 24 hours before it vanished, but Robert maintains that he wants $150,000 (P7.6 million) plus whatever profits Emily made from his work—which seems hard to quantify, but sure.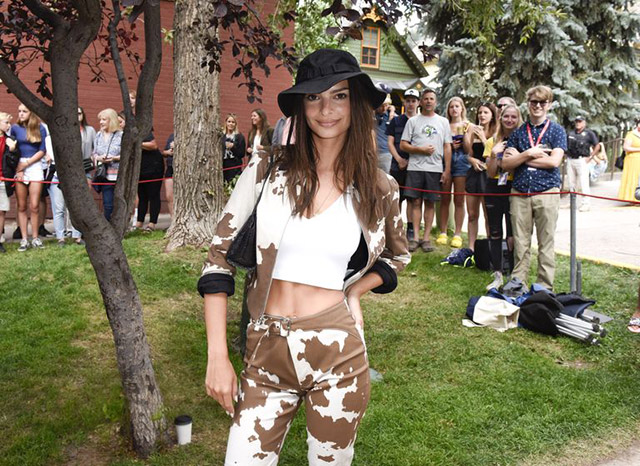 This isn't the first time Robert has tried to sue a celebrity for allegedly using images without credit. In September of this year, he brought a lawsuit against model Gigi Hadid for a picture she posted of her ex-boyfriend, Zayn Malik, on her Insta Stories over a year earlier. In a similar case, Robert stated that Gigi did not have license or authority to distribute the image and had not credited the photographer properly.
Continue reading below ↓
Recommended Videos
This latest lawsuit comes just a few weeks after the news that Emily is one of several celebrities officially being sued for their involvement in promoting Fyre Festival. Emily, along with Kendall Jenner, Pusha T, and others were named in the Fyre Festival bankruptcy proceedings, after it came to light that they received payments for posting promotional material to their social channels for the festival, without making it clear that it was sponsored content. DNA Model Management, which represents Emily, was reportedly paid $229,000 (P11.7 million) to promote the failed festival, for which creator, Billy McFarland is now serving a six-year jail term.
***
This article originally appeared on Cosmopolitan.com/uk. Minor edits have been made by the Cosmo.ph editors.