Jung Eun Chae got her biggest break this year in the epic fantasy-slash-sci-fi drama The King: Eternal Monarch where she plays the elegant and ultra-ambitious Prime Minister Gu Seo Ryeong.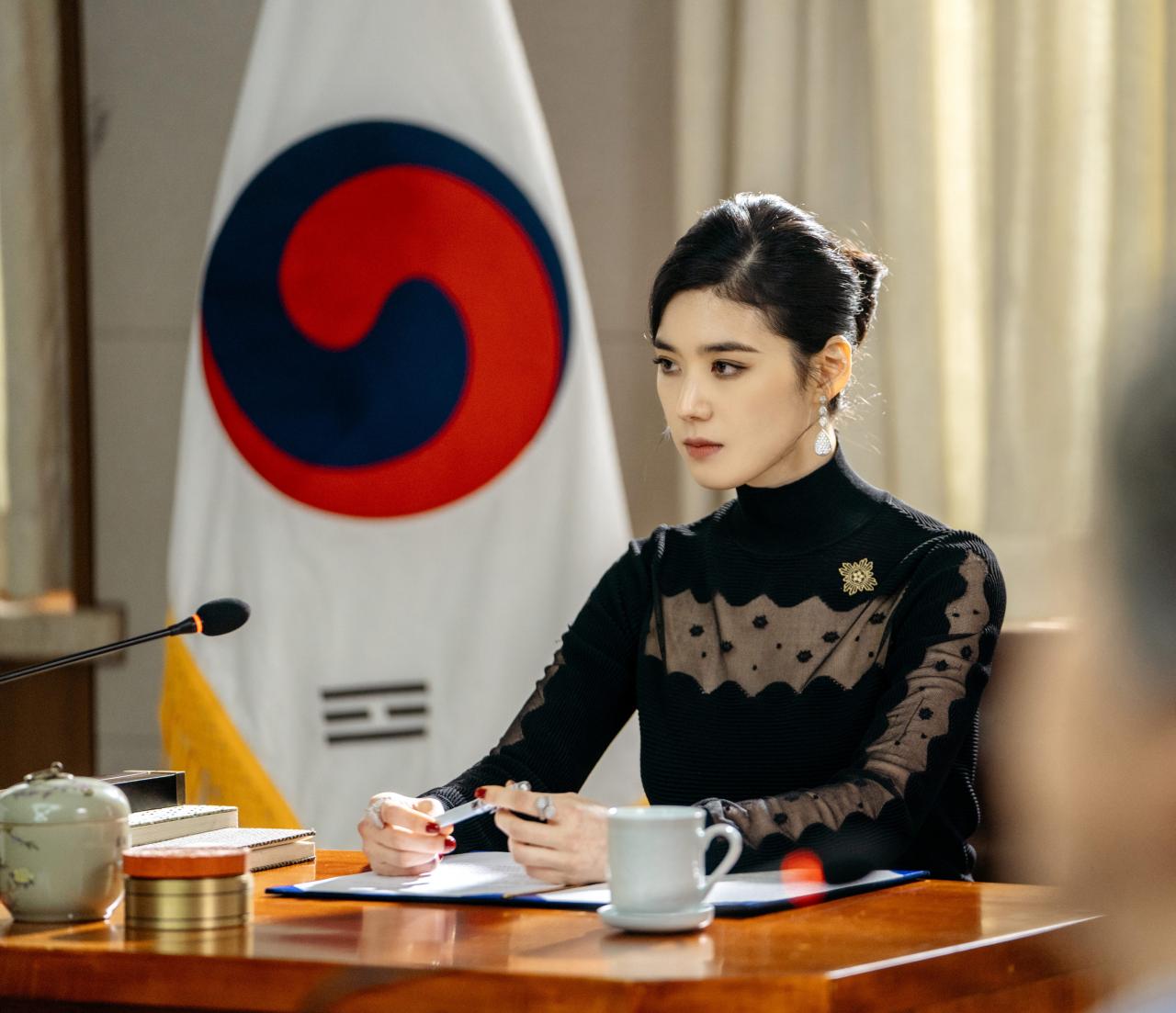 Even if she's been in the Korean entertainment industry for years, not much is known about this low-key beaut. But after some internet sleuthing, we did find out nine key facts about her that every TKEM fan should know. Here ya go:
1. Jung Eun Chae's birthday is on November 24, 1986 which makes her 33 years YOUNG!
Continue reading below ↓
Recommended Videos
2. She actually got her start in the biz as a ~model~. I mean, it's obvious, 'cause girl knows how to serve some looks.
3. The King: Eternal Monarch isn't the first time she worked with Lee Min Ho. They actually co-starred together in a commercial for Cantata coffee.
4. Jung Eun Chae has an adorbs fluffy dog whom she's totally obsessed with. Cute!
5. Her previous notable acting gigs include the supernatural drama The Guest (2018) and the historical action film The Great Battle (2018).
6. Apart from working in TV and film, she's also acted in several music videos. Check her out in Lee Moon Sae's 2018 mv for "Looking Back On My Life":
7. But she isn't only an actress—Jung Eun Chae also has legit singing chops that she released an EP in 2013. Here she is performing her song "Moon":
8. Girl works hard, we know that, but did you know she even had a stint in the radio show Film And Music Love in 2018? Too cool!
9. Yeah, she's gorgeous AF, but she also has the most stunning ~candid~ Insta posts ever. Ugh, we just LOVE her smile!
What does your zodiac sign say about you? Subscribe to Cosmopolitan Philippines and find out!
Follow Jacinda on Instagram.