After their alleged fight at the wake of their father Miguel Barretto, Claudine's hospitalization, and the cryptic posts on Instagram, the Barretto sisters are not letting the heat of their feud die down just yet.
On October 18, Claudine Barretto posted a photo on Instagram that says, "Are you proud of who you have become?" to break her silence after being rushed to the hospital. A few hours later, it was Marjorie Barretto's turn as she posted a photo with the text, "Narcissists try to destroy your life with lies because theirs can be destroyed with the truth."
Gretchen Barretto, who released videos from their dad's wake, also posted on Instagram Stories. She started with a post that says, "Some of the most poisonous people come disguised as family."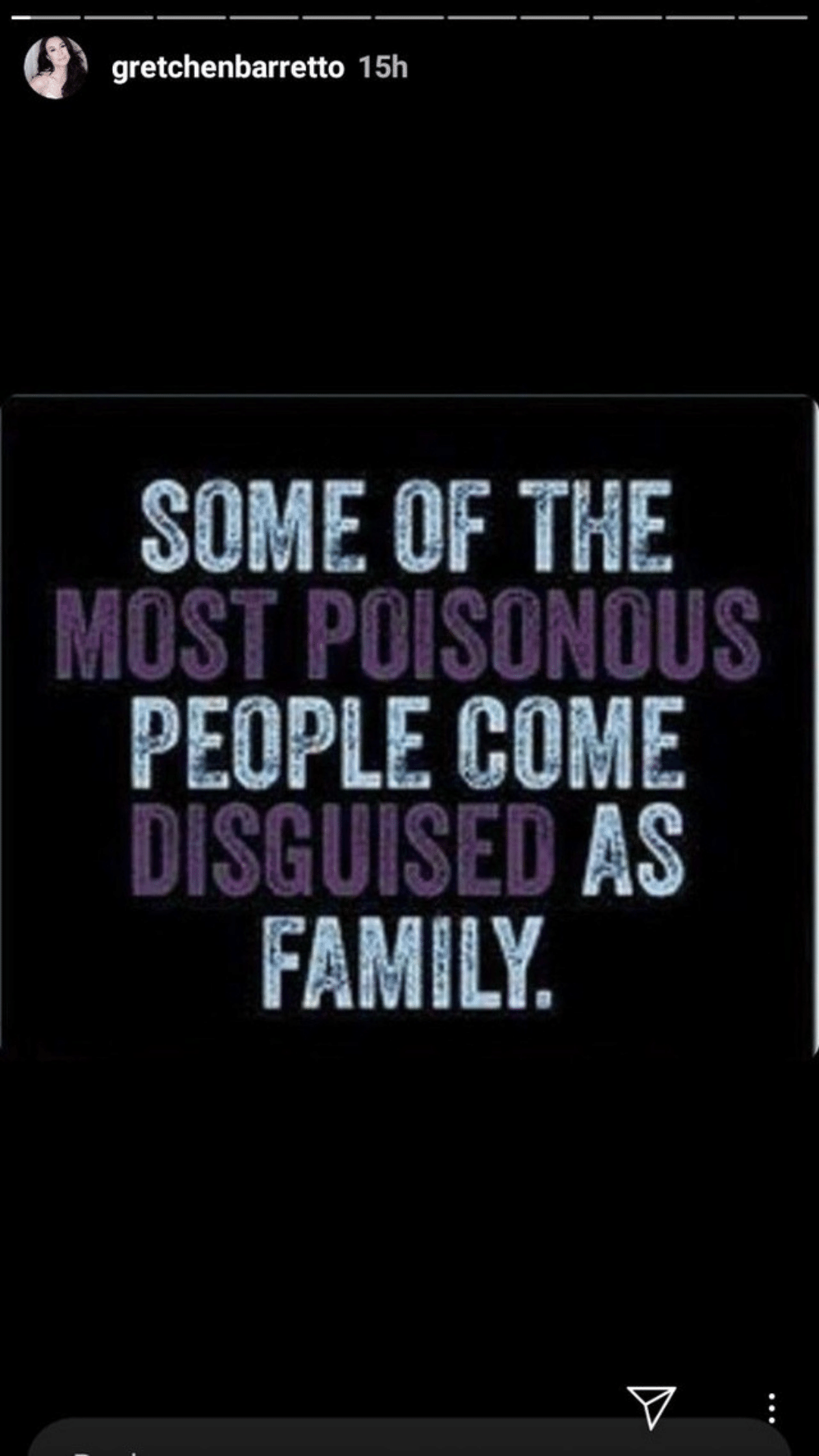 Continue reading below ↓
Recommended Videos
In her following posts, she blatantly tagged Julia Barretto, saying, "This is hilarious @juliabarretto Baldivia, your version of the truth" over Julia's comment of support for her mother Marjorie's post.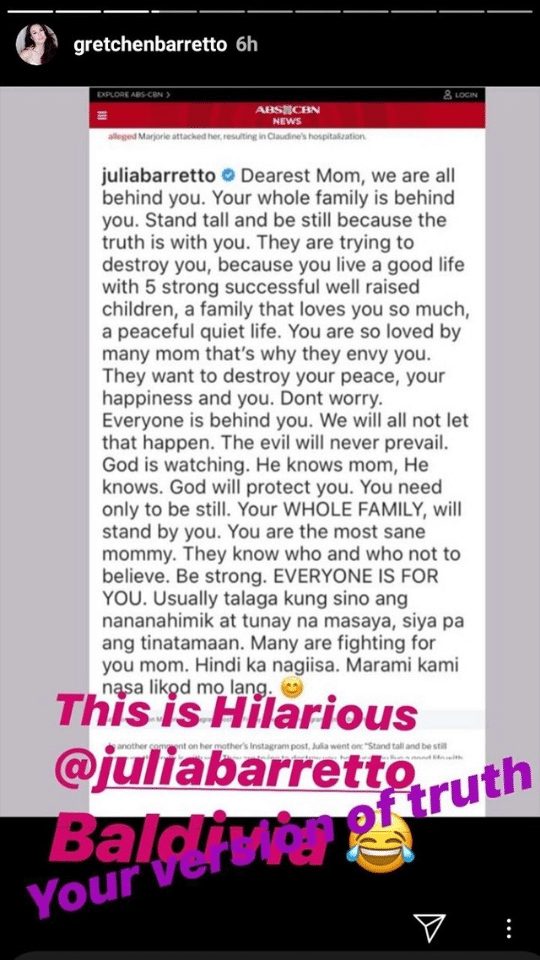 She also posted a screenshot of Marjorie's post yesterday, adding the words "accusing," while in another story, she posted a screenshot of Marjorie's comments, writing, "will she also admit to all who the father of her last child [is] after denying for many years?"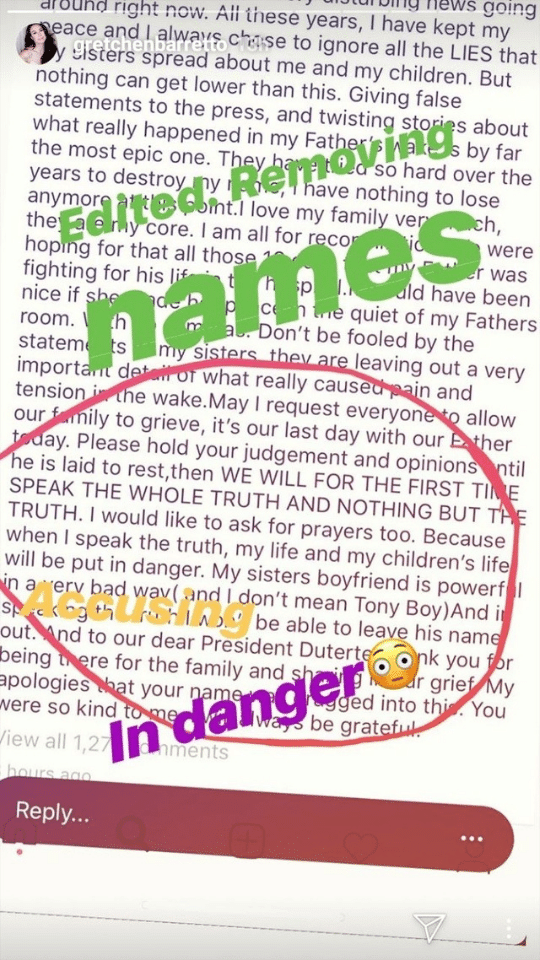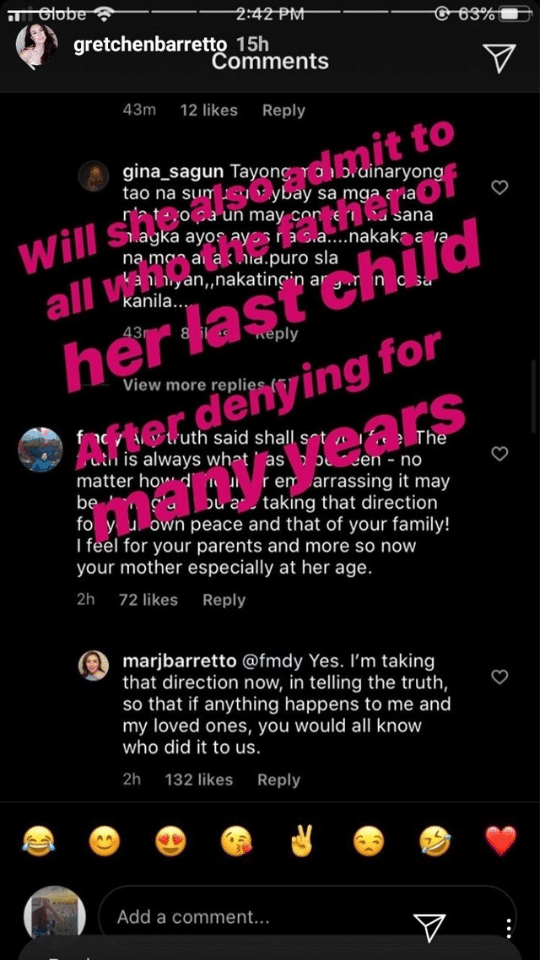 Another post by Gretchen where she tagged Julia was a photo saying "The most dangerous liars are those who think they are telling the truth." She added a message on top of the photo saying: "This is for @juliabarretto. First, know you are a Baldivia. Love your father. Not only when you need him for publicity. Respect those who gave you a good life. Only then can you say you are successful."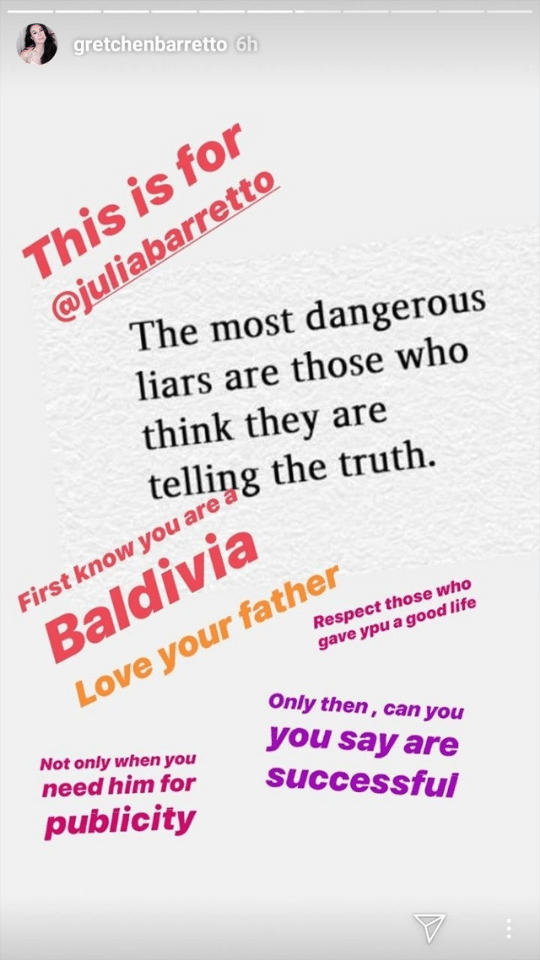 Will the Barrettos still be able to reconcile after this whirlwind of a week for their family?
Follow Trixie on Instagram.