On April 26, Heart Evangelista opened up to her Instagram fans and answered their most burning questions for the actress and style icon via Instagram Stories.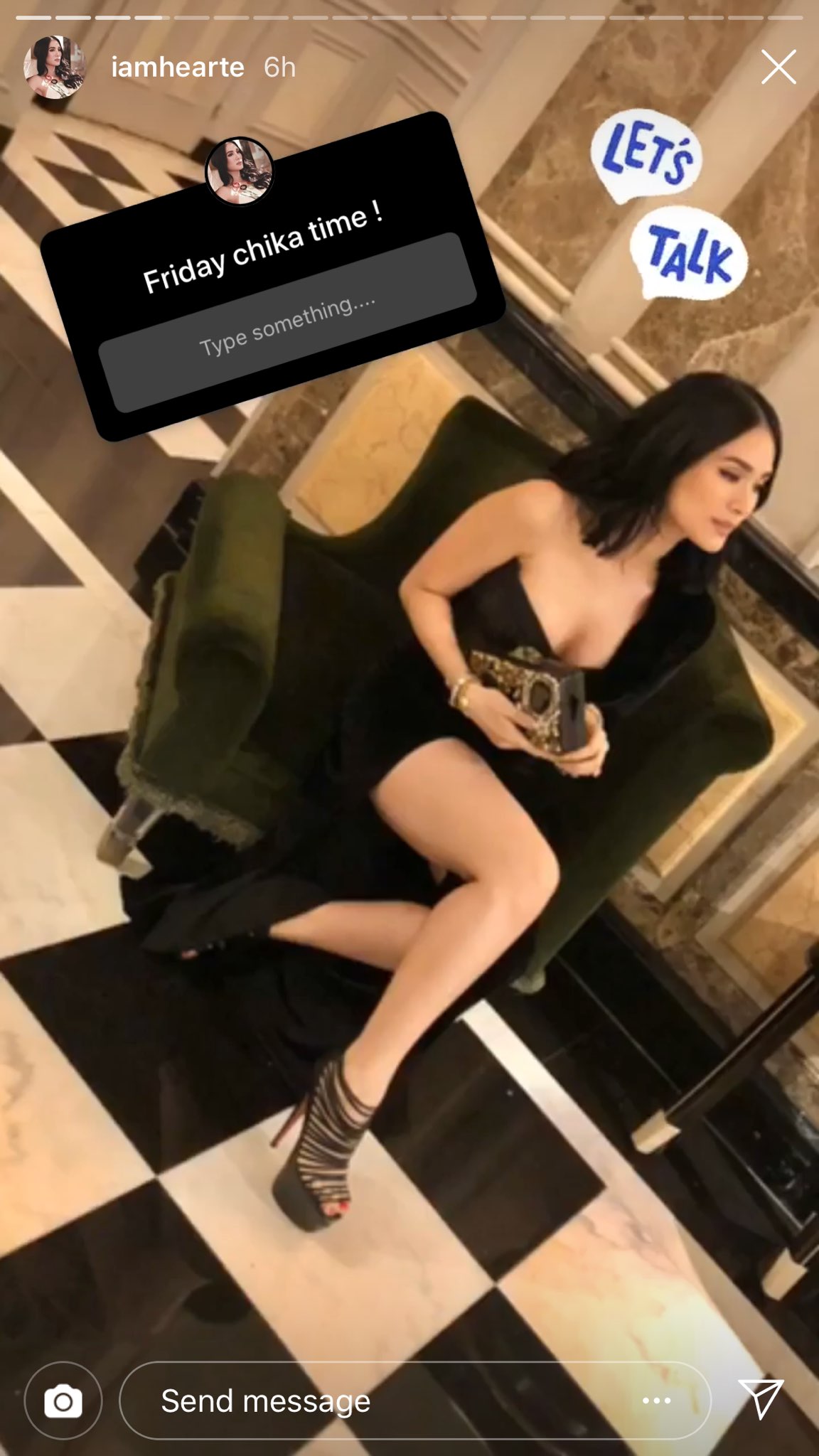 Heart was asked about her favorite past time, and her answer? Giving her aspin Panda a bath!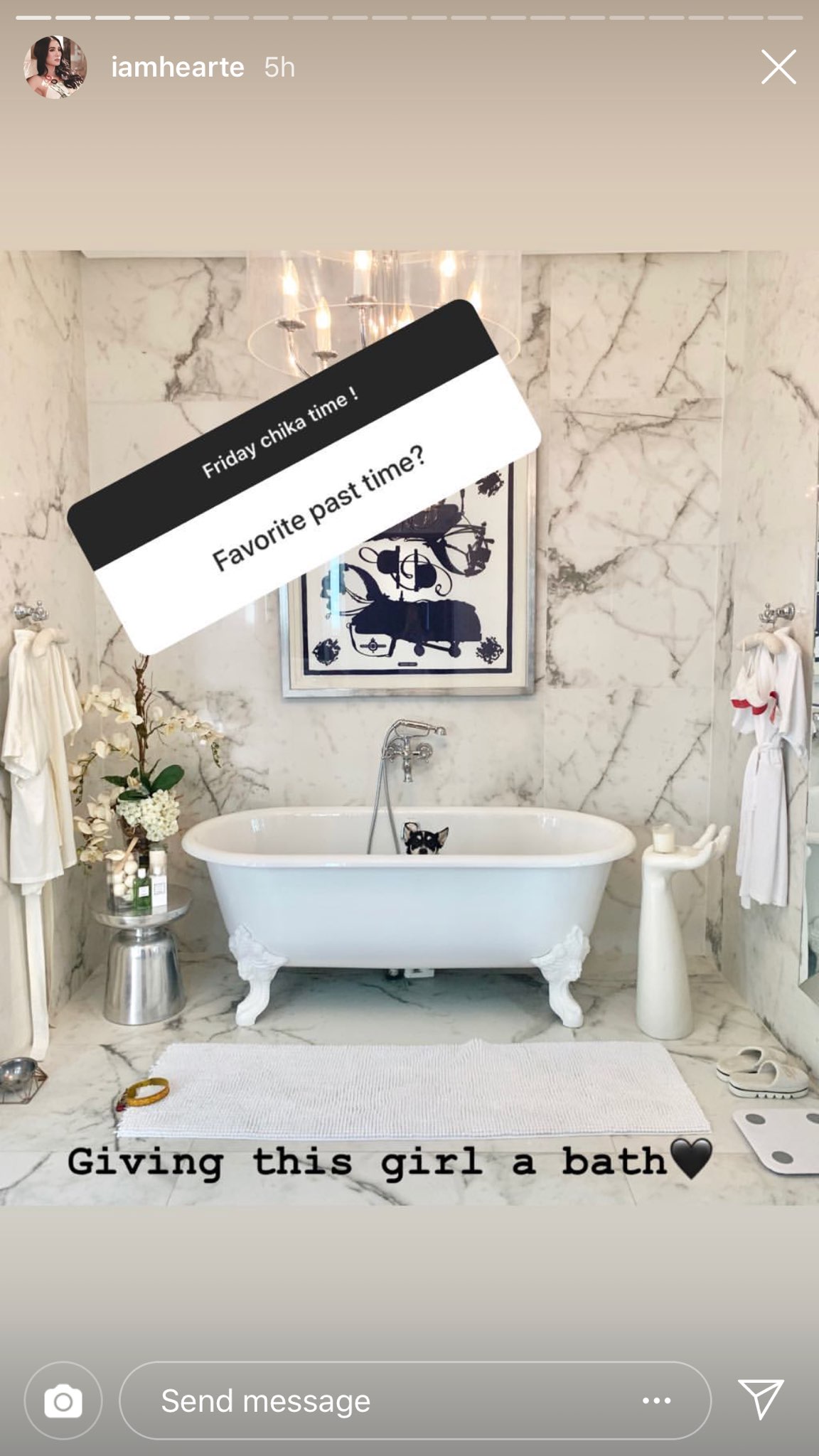 Asked when she is planning to have another baby, Heart said, "I am currently focusing on what the universe all of a sudden presented to me and so maybe we try again end of next year." In June 2018, Heart shared that she suffered a miscarriage. She also assured her fans that she will announce "only when I give birth."
Continue reading below ↓
Recommended Videos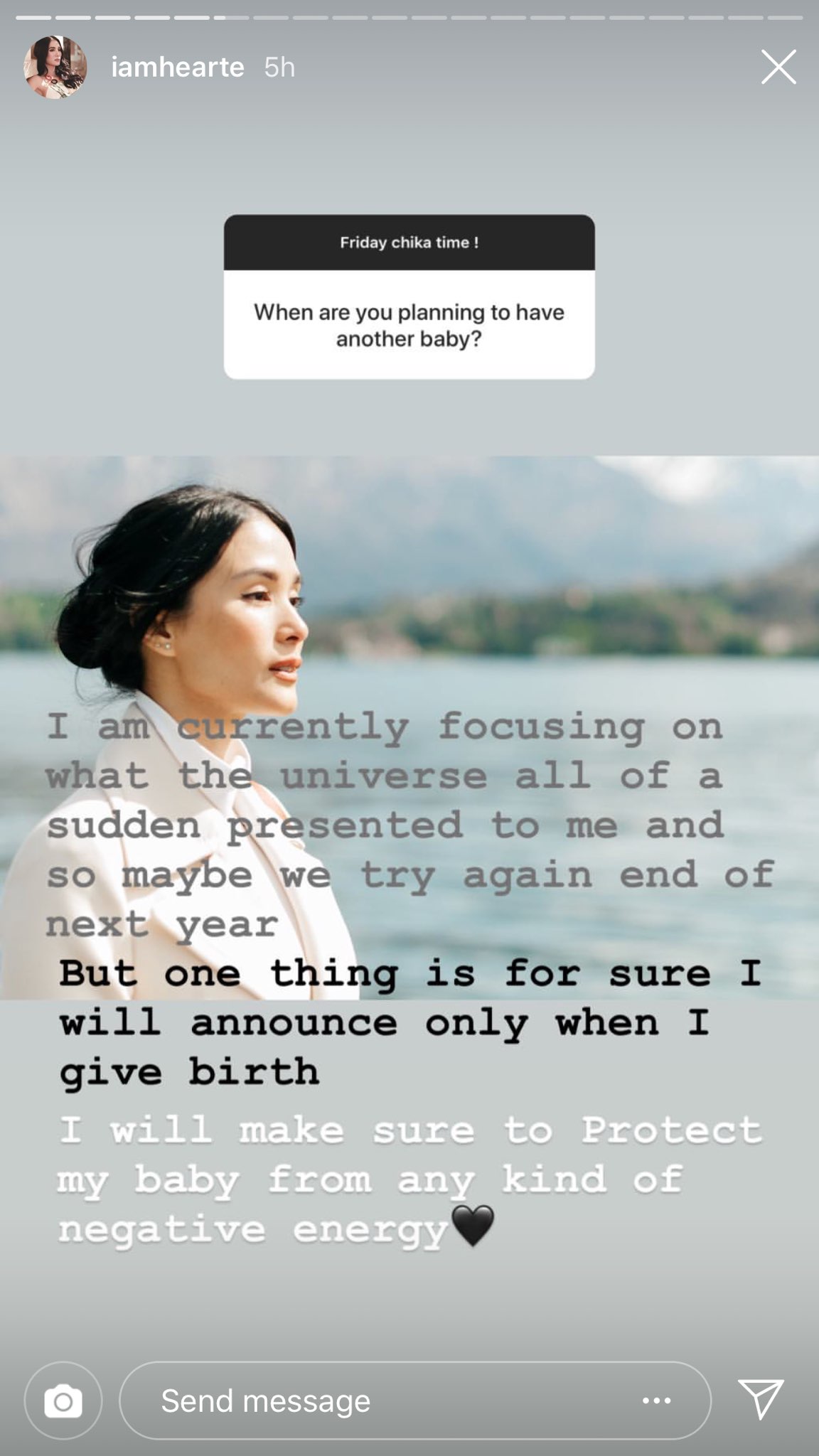 Other fans quizzed Heart about how many calories she eats in a day and how she can keep track.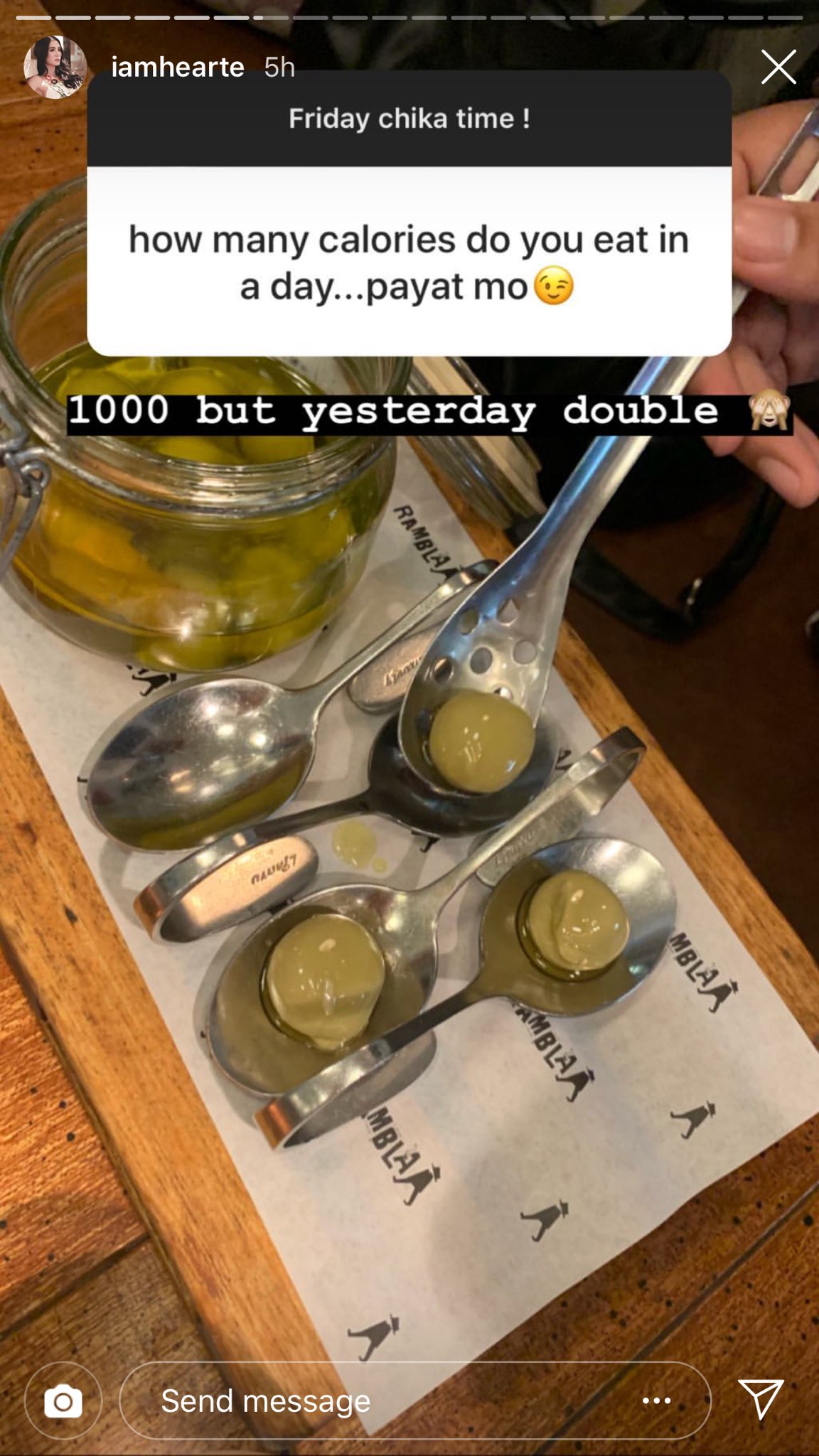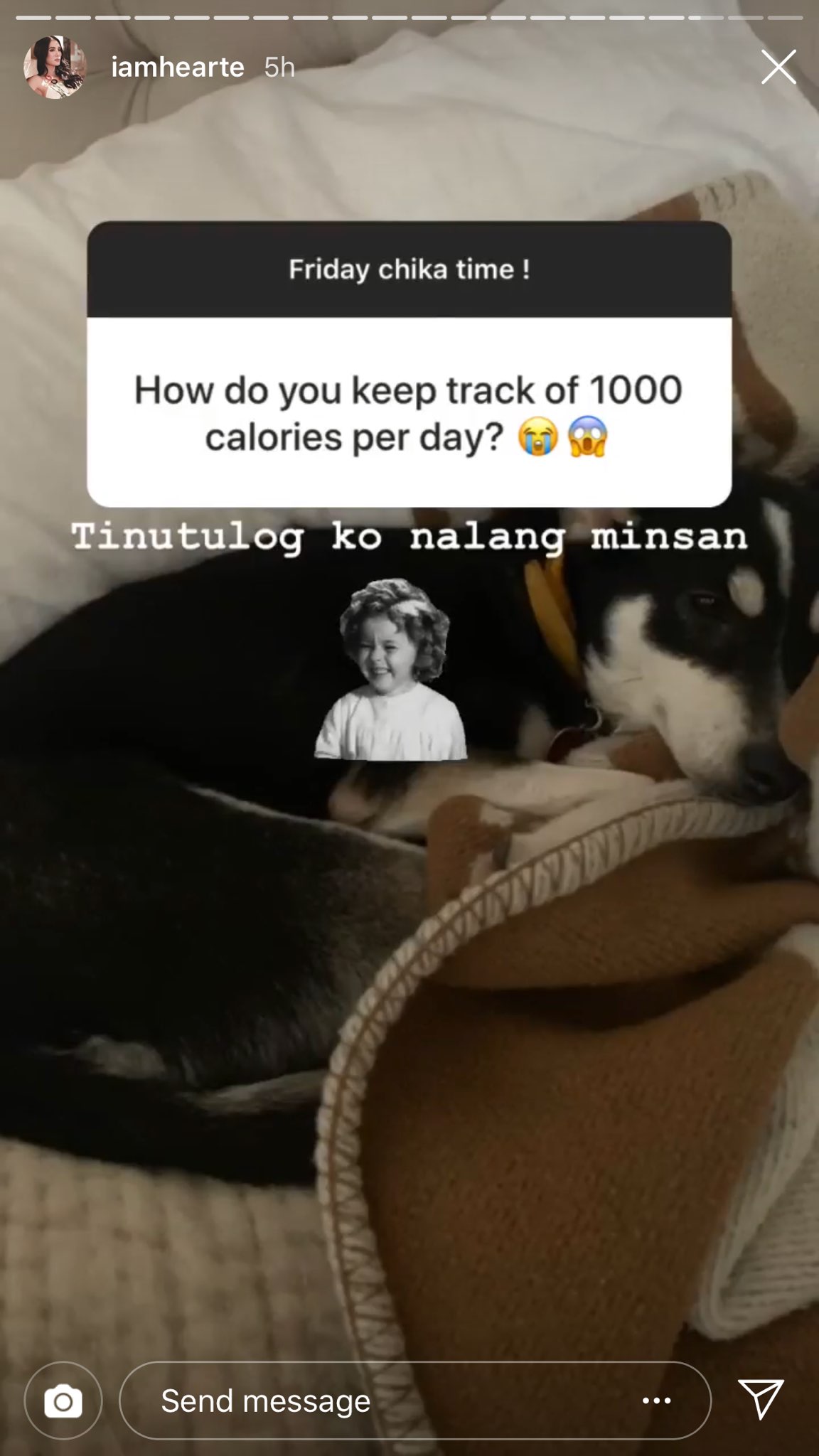 Heart launched her vlog in September 2018 as she had always "loved capturing moments through video." When asked who edits her vlogs, you'd be surprised to know that Heart does her own edits and has a little help when it comes to putting together the other elements of her vlogs.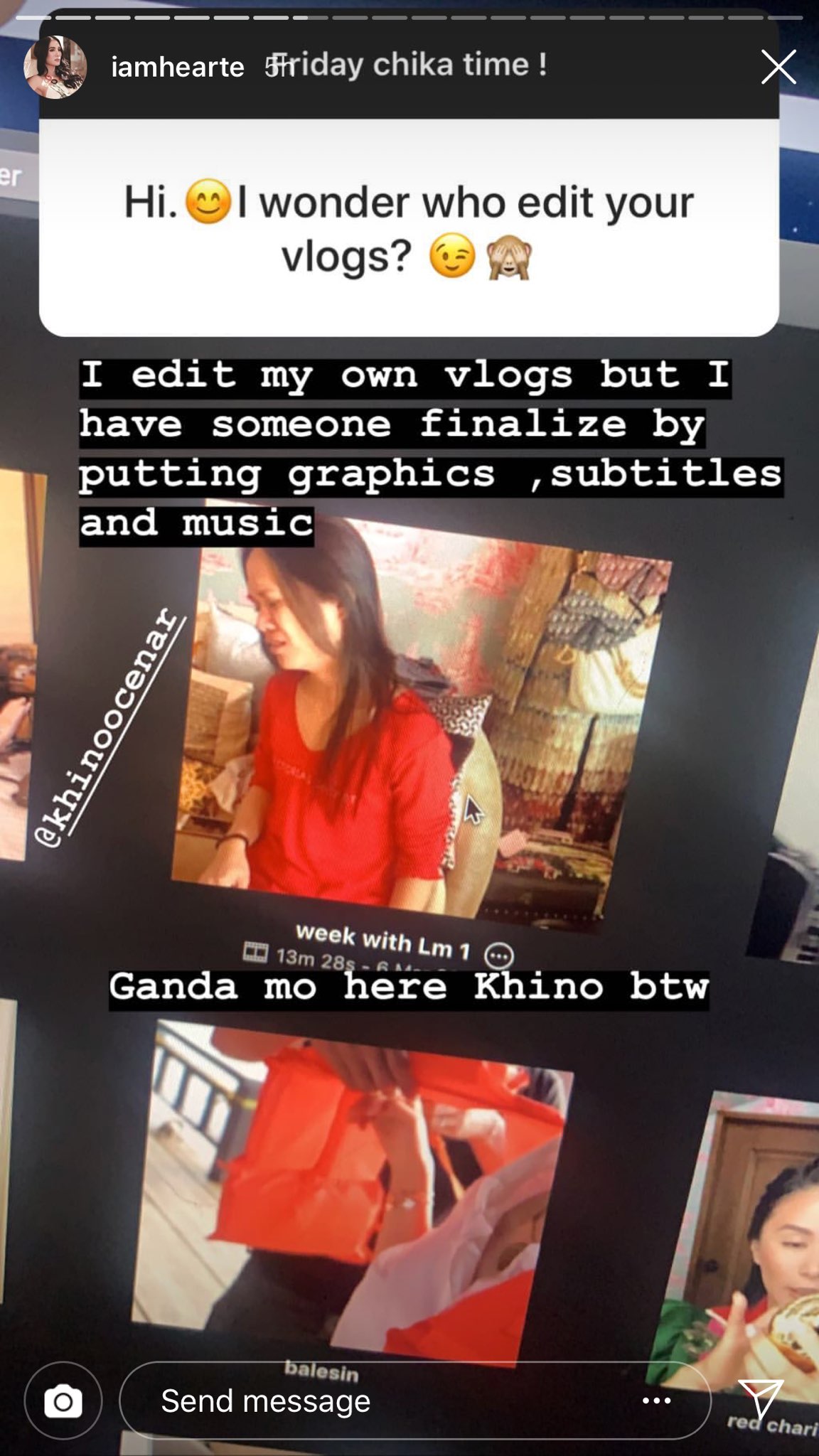 On keeping positive, Heart said, "Think of the other people who are suffering even more." She added, "living a good life means being healthy and happy," while everything else is a bonus.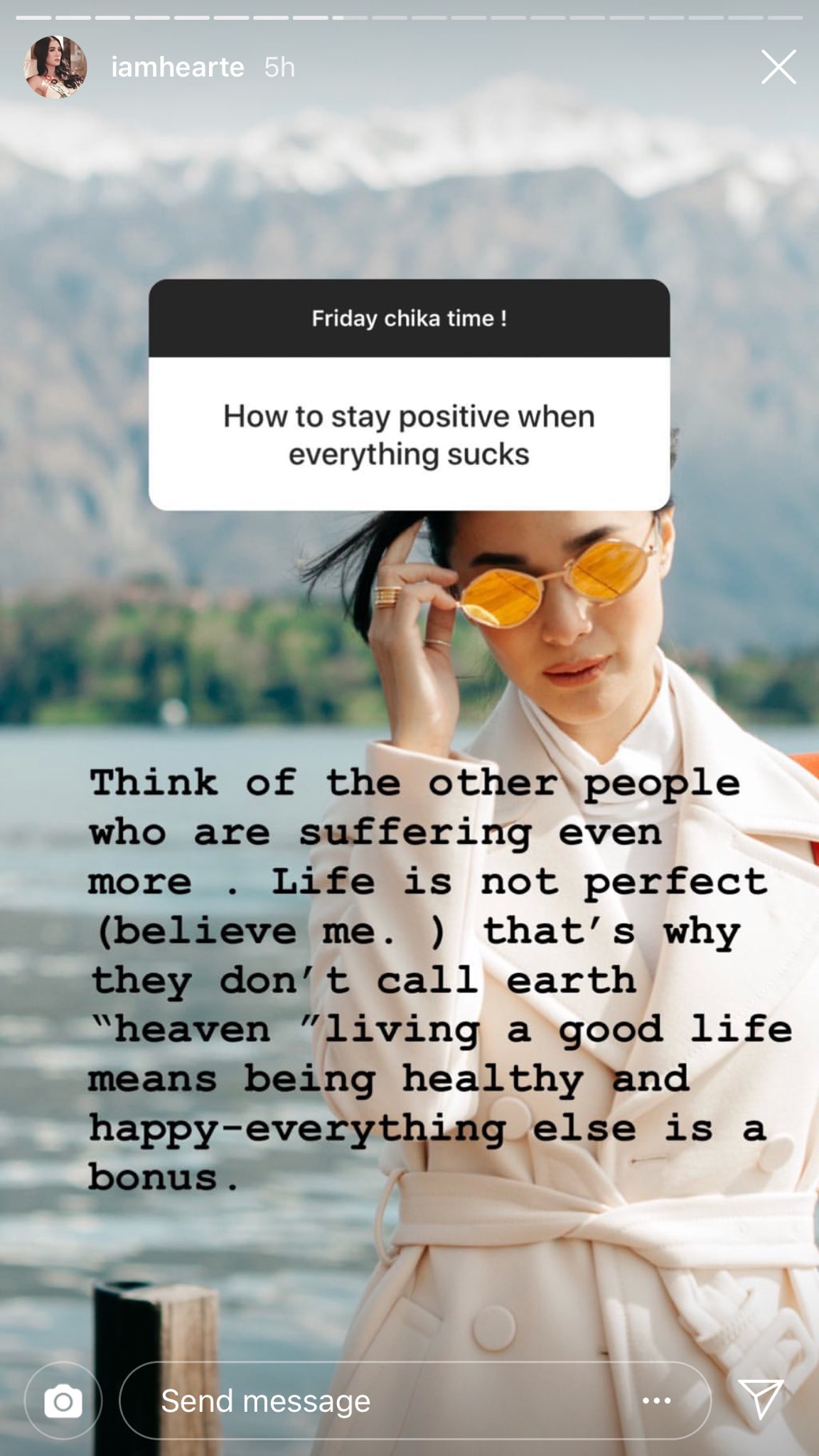 When asked for advice on how to save, Heart said, "nothing beats sleeping well at night knowing you'll be fine for the next 10 years of your life."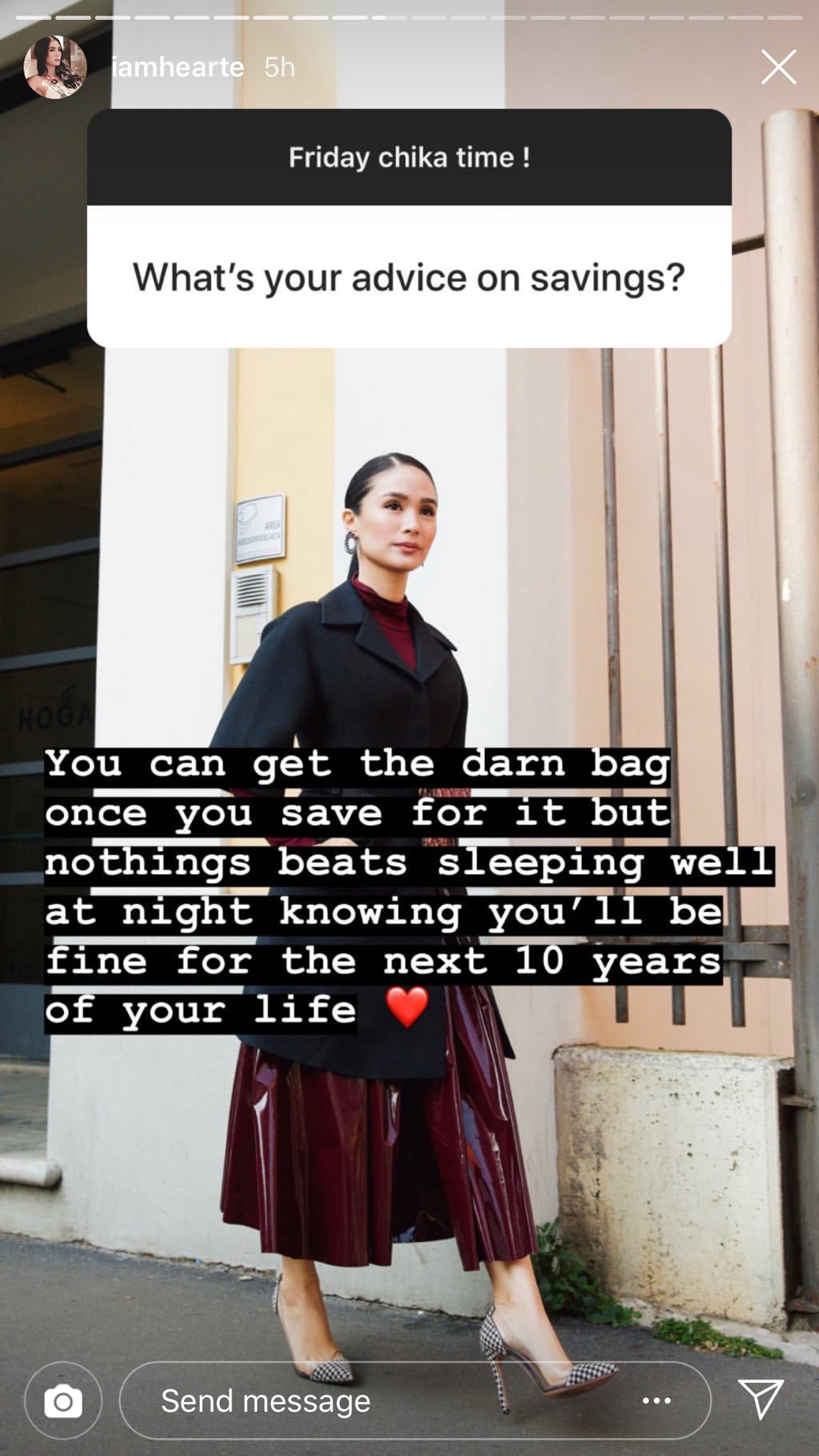 On her life's Motto, Heart shared this: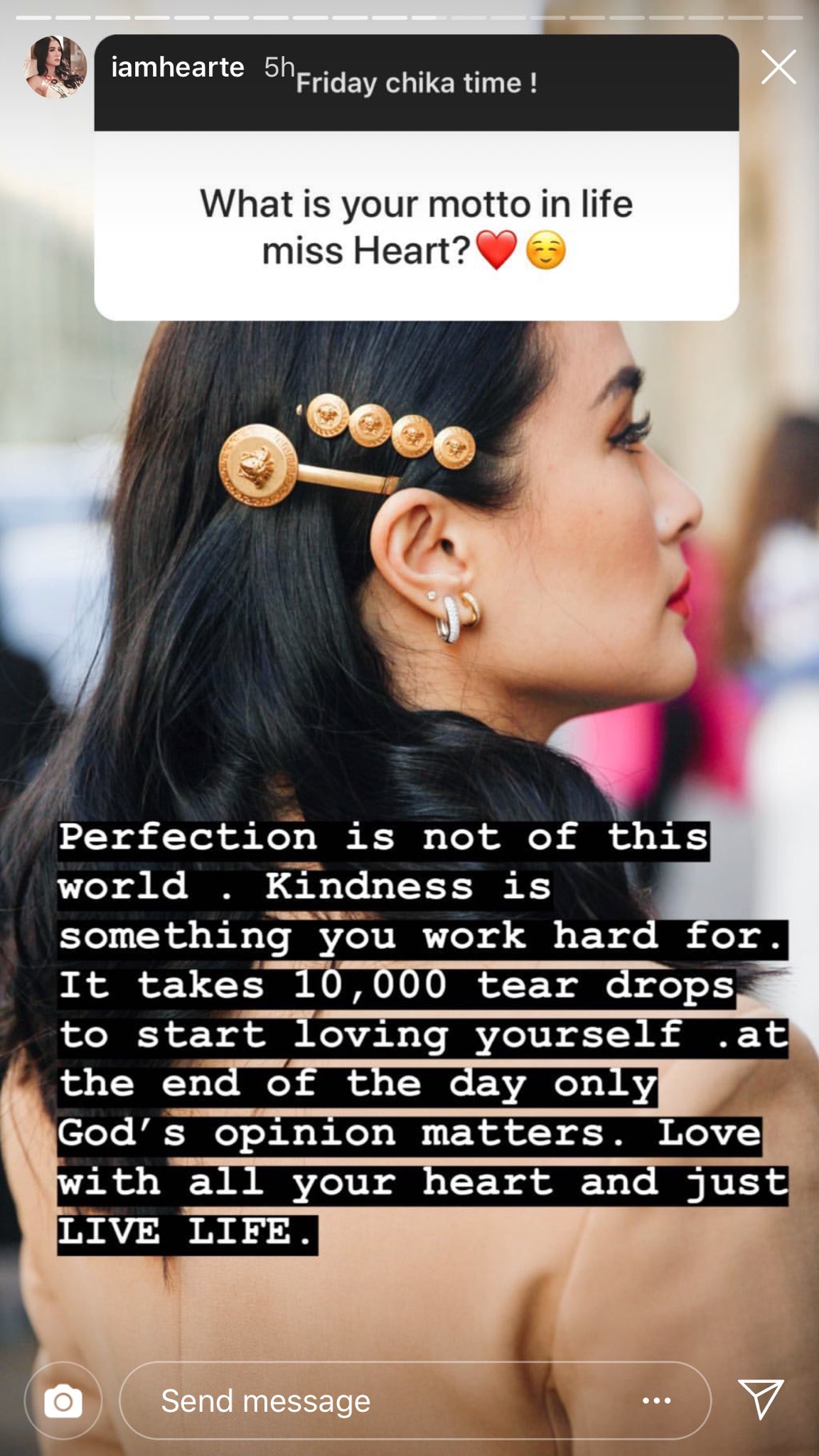 Heart also talked about relationships. On breakups, Heart shared, "Life isn't black or white, it's simply being at peace with the past and living for the present."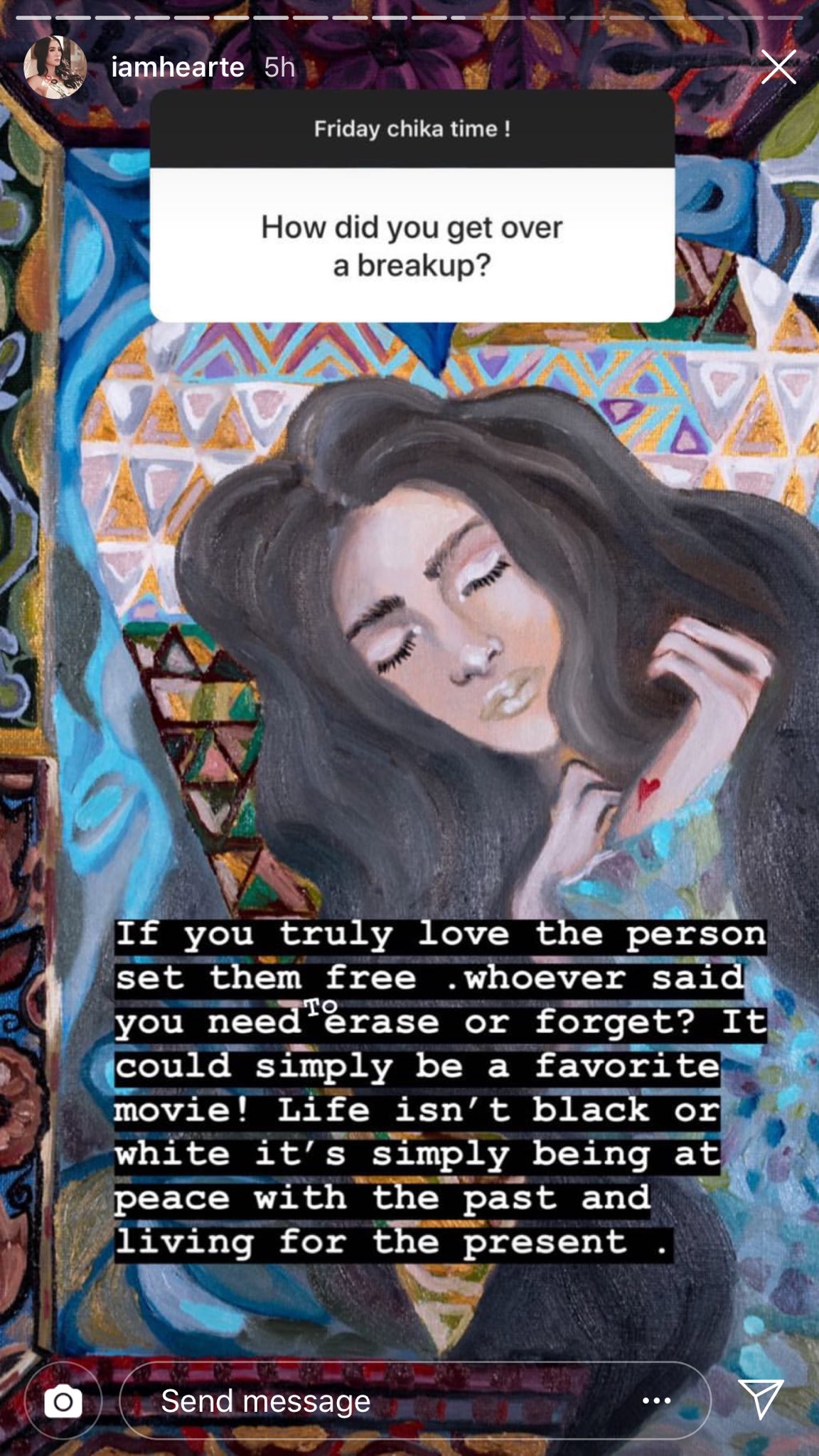 Another follower asked Heart on how to get rid of fake friends. And Heart's response was that she had no fake friends.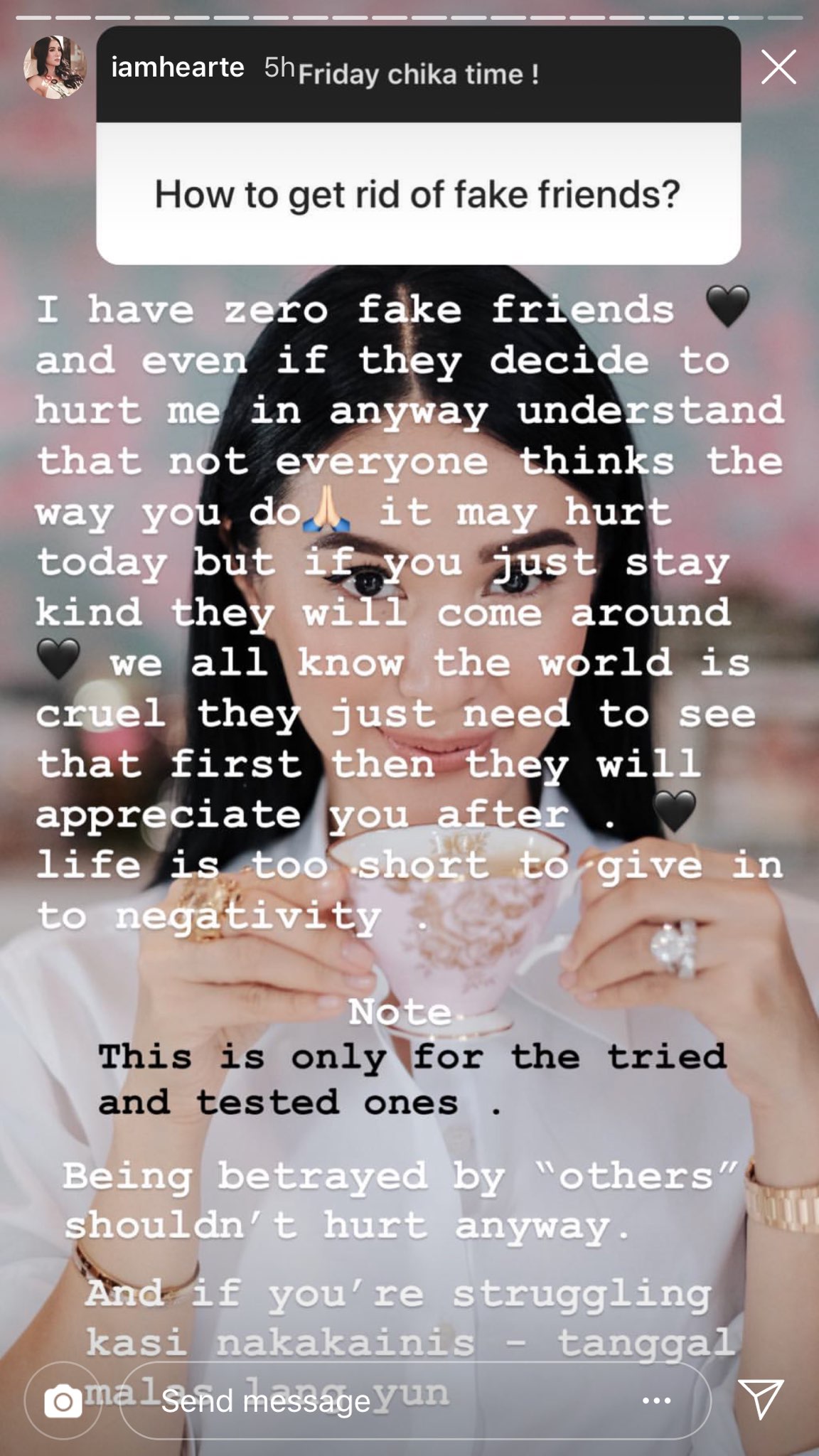 Heart also talked about her life as being Chiz Escudero's wife and even showed her funny side. But Heart also got serious when she said that the sweetest thing Chiz has done for her was to fight for her as he had "everything to lose."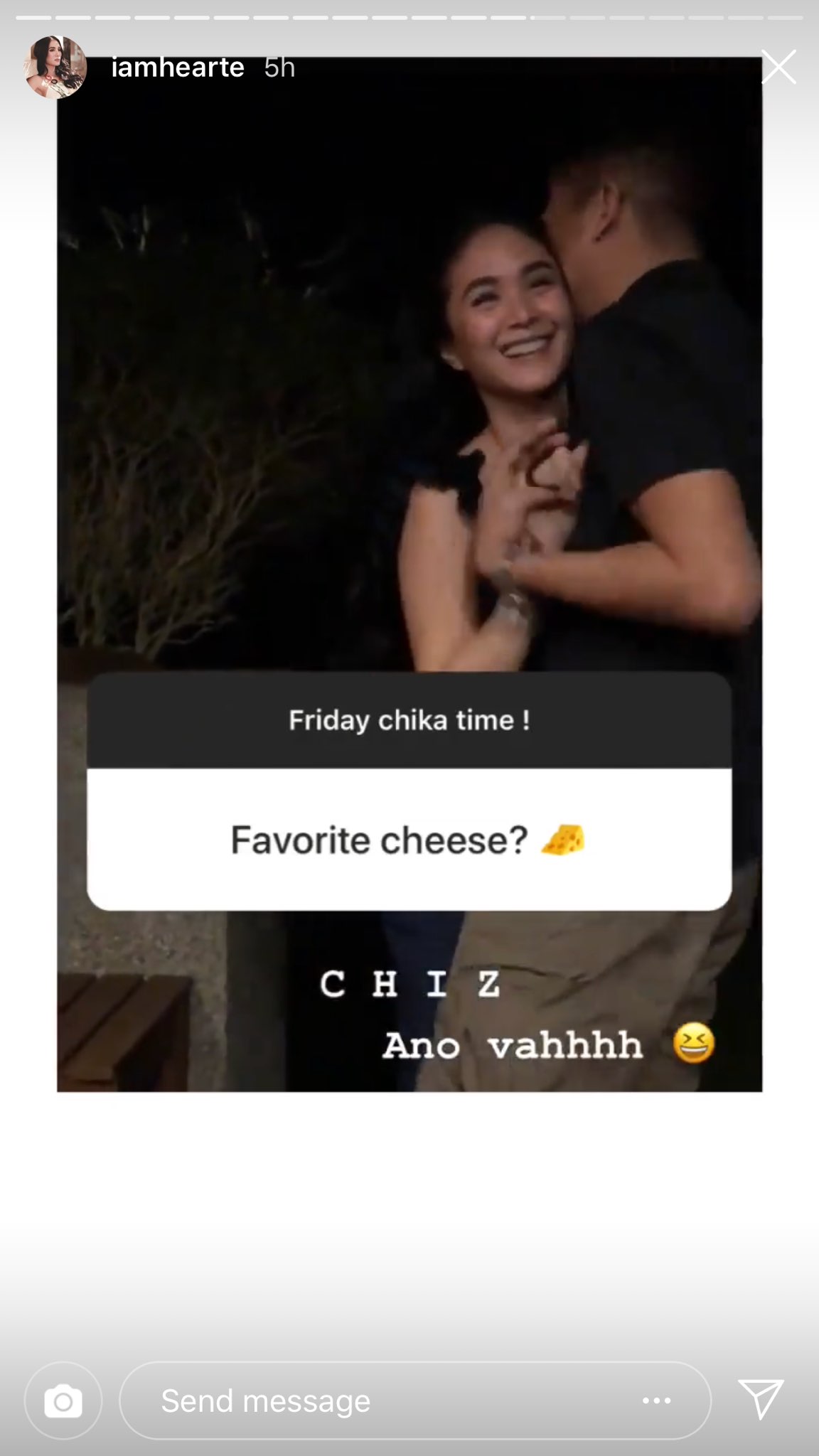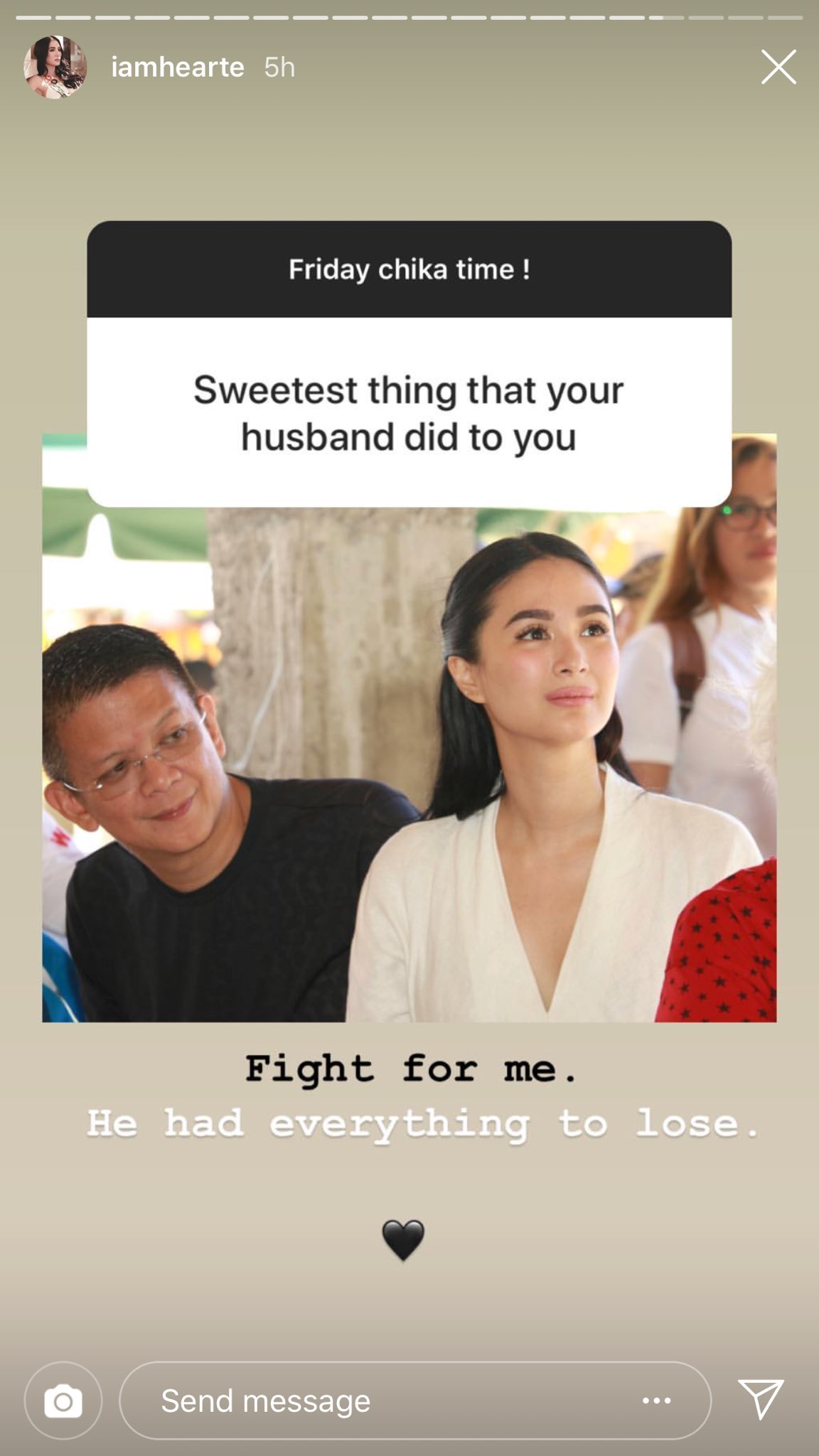 Follow Monina on Instagram.