On August 11, Heart Evangelista took to Instagram Stories and wrote that she was super close to hitting a million subscribers on her YouTube channel, Love Marie Escudero.

The actress took a screenshot of her page and highlighted the magic numbers: 997,999.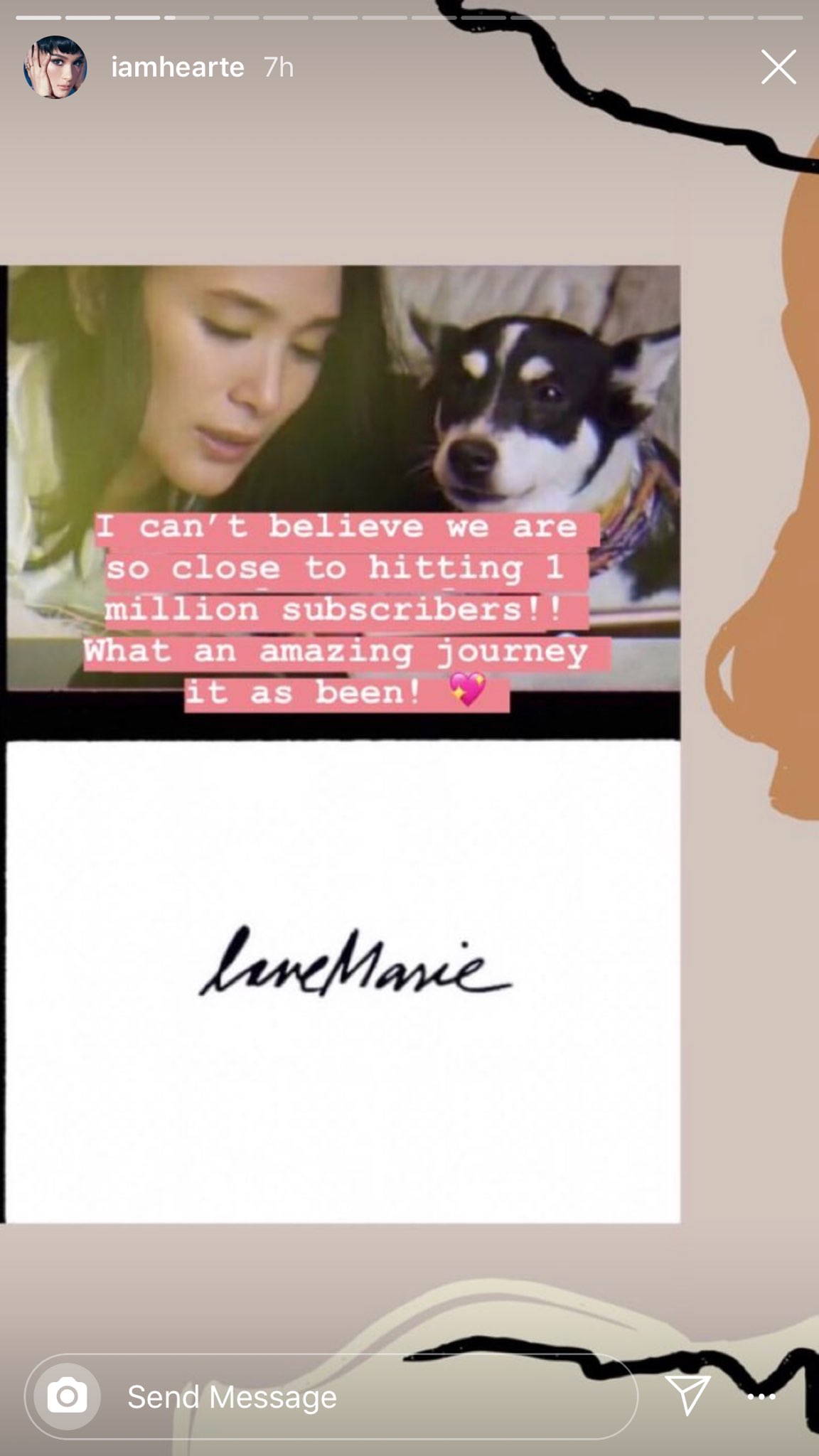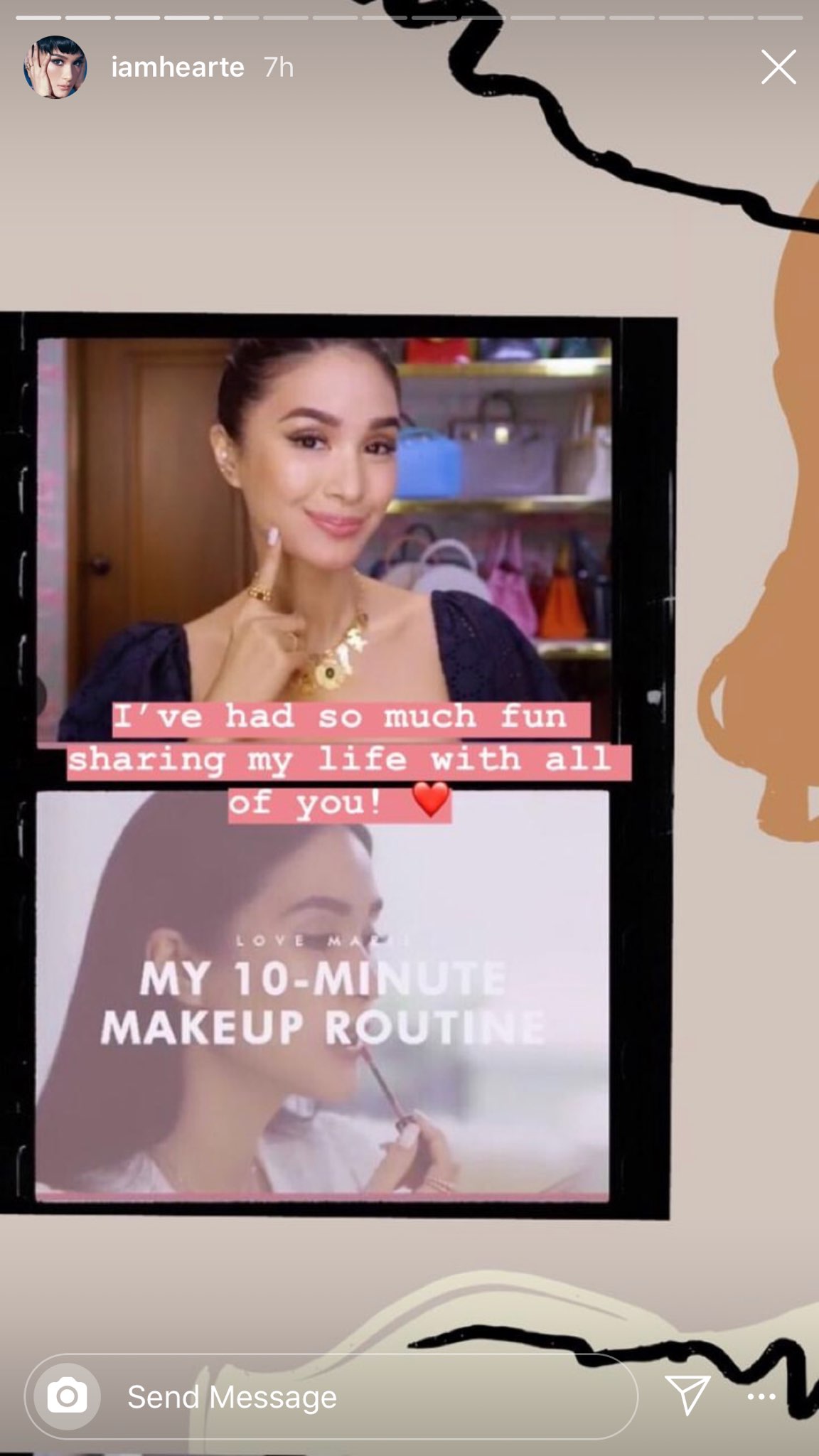 Continue reading below ↓
Recommended Videos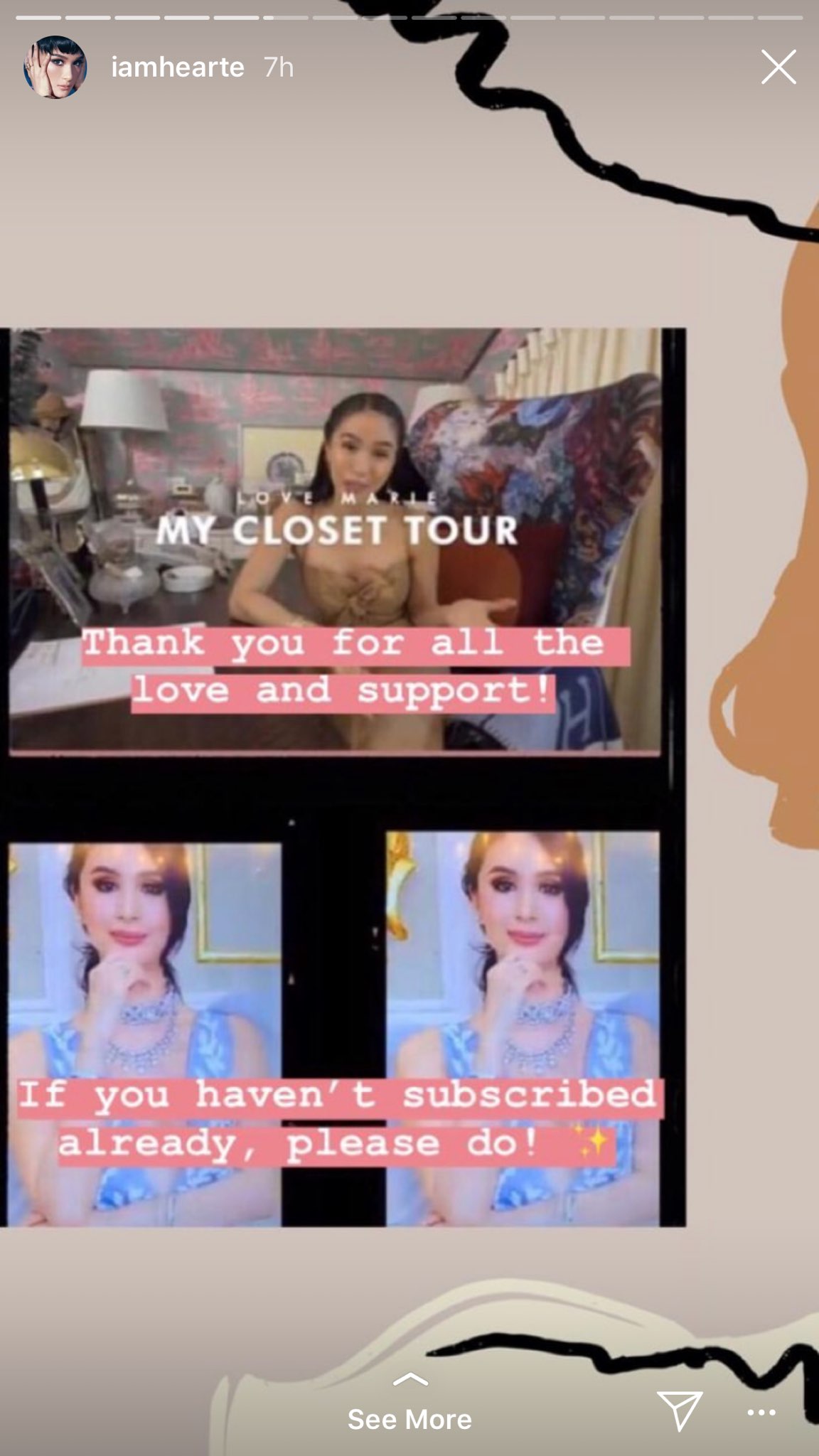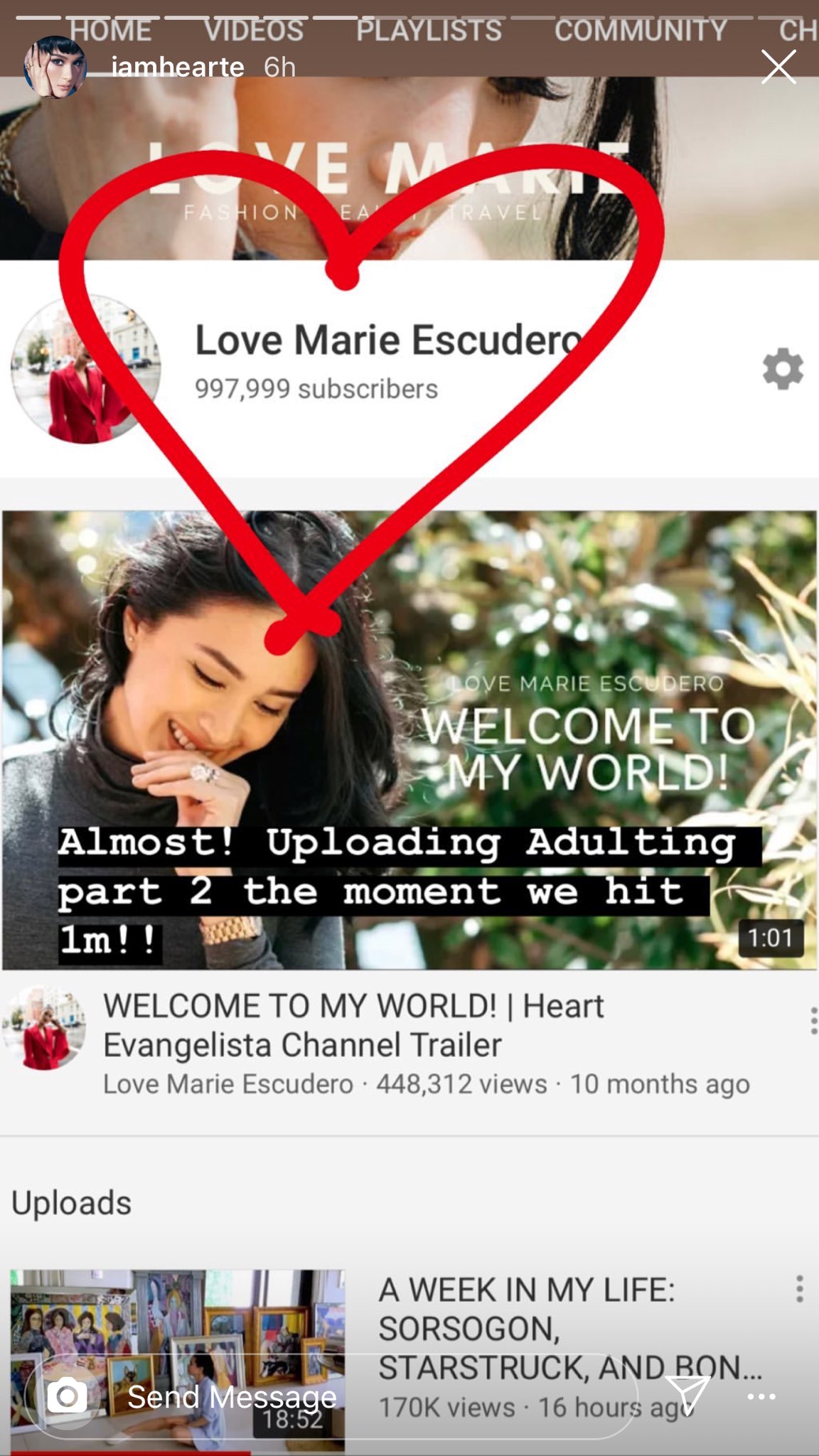 And just like that, Heart reached over a million YouTube subscribers, earning her a Gold YouTube Play Button.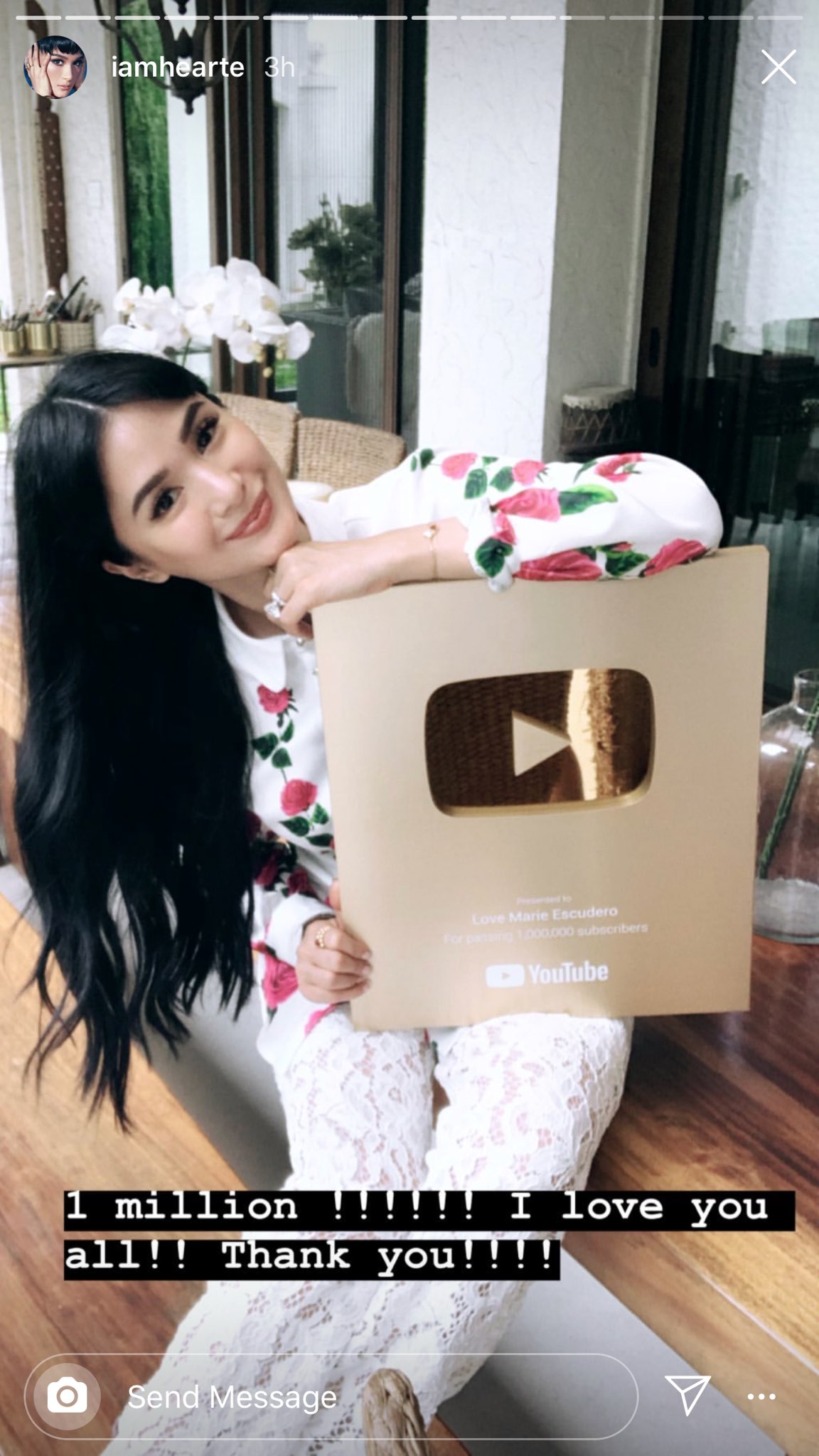 The actress proudly showed off her Gold YouTube Play Button on Instagram as she wrote, "Almost a year ago today, I started my YouTube channel full of anxieties and uncertainty of what was to come. Would people like it? Would people judge me? Would people like my content? So [many] thoughts clouded my head but with the encouragement of my loved ones, I decided to just go for it.?"
Heart continued, "And now, here we are—a one-million strong YouTube family. If anything, this is my message to everyone to keep putting yourself out there, and pursuing your dreams. Trust me, you will get there eventually."
Heart began teasing that she was working on both a website and a YouTube channel in July 2018. In an interview, Heart said, "[My fans] only see what I post on Instagram—the clothes, the fashion. With my new platforms, everyone will get to see more of what goes on behind the scenes. Mga tiis-ganda moments, mga "the struggle is real" moments—all of that!"
Congratulations, Heart!
Follow Monina on Instagram.