Heaven Peralejo has had enough of the accusations linking her to Kiko Estrada and Devon Seron's rumored breakup.
In an IG Story on Friday, March 12, she released a lengthy statement to finally break her silence.
"Associating me with actors I have scenes with can be easy," she wrote. "At the end of the day, we're nothing more than just co-actors working with each other. I should not have been dragged into the personal issue between Devon Seron and Kiko Estrada. However, I will not stay silent about it especially after being harshly accused of something I didn't and would never do."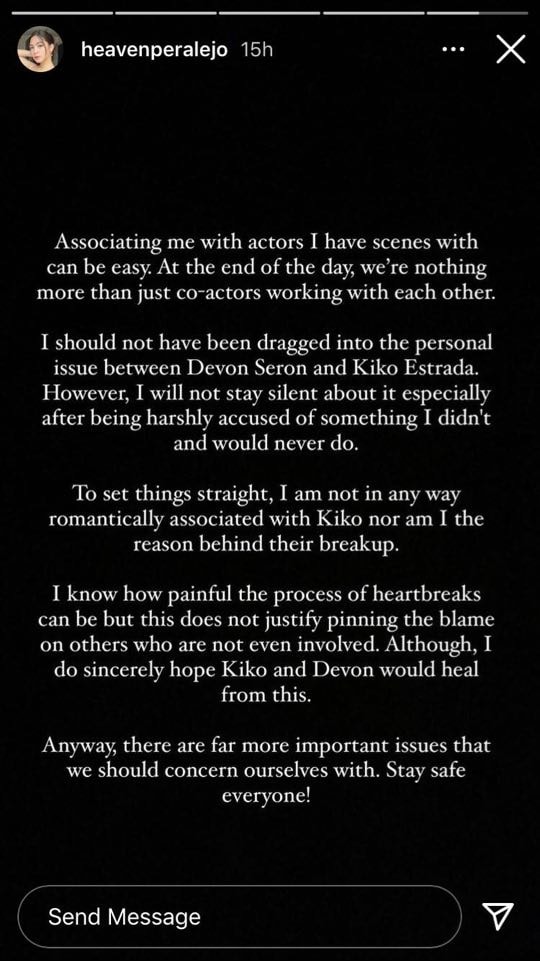 She emphasized that she has nothing to do with the couple's parting and wished for their "healing."
"To set things straight, I am not in any way romantically associated with Kiko nor am I the reason behind their breakup. I know how painful the process of heartbreaks can be but this does not justify pinning the blame on others who are not even involved. Although, I do sincerely hope Kiko and Devon would heal from this. Anyway, there are far more important issues that we should concern ourselves with. Stay safe everyone!"
The whole issue started a few days ago when Devon posted a ~cryptic~ IG post captioned, "The tongue may hide the truth but the eyes never. I asked God for a sign but I witnessed it for myself." The photo was of a pair of clasped hands enveloped in smoke.
Devon's sister Chriselda Seron, with the IG handle @dhemyseron, posted a set of IG Stories that said: "It says 2021 is YEAR OF THE OX. How the f*ck these [snake emoji] are dominating this year?" and "As usual, there is a GREAT WOMAN behind every idiot and this idiot chose a worthless stone #dumbass." Chriselda ended her IG Stories with a photo of "heaven" and the words "doesn't suit you" and a picture of "hell" with the words "this suits you." 
Continue reading below ↓
Recommended Videos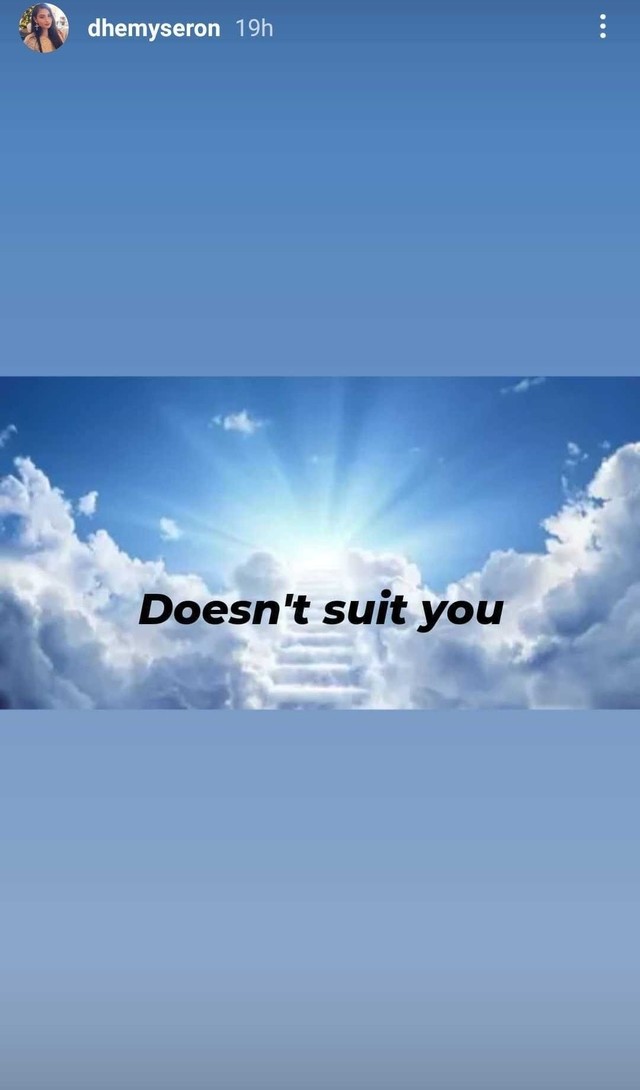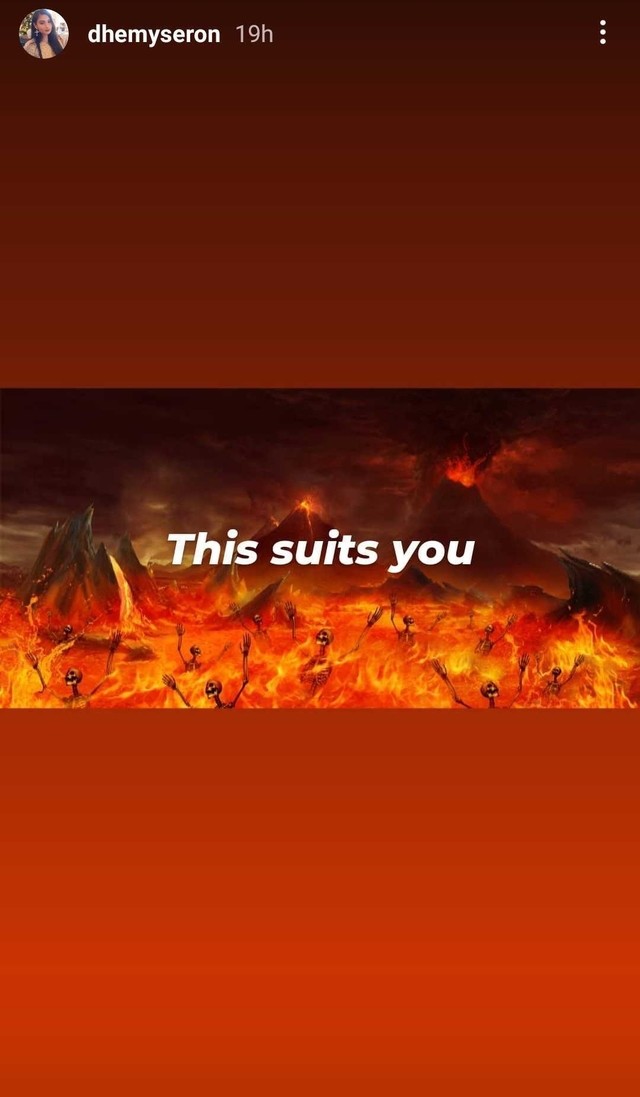 Netizens were quick to speculate that Devon and Chriselda's posts were linking Heaven to the rumored breakup.
On Friday, Heaven's mom Luanne on Instagram slammed rumormongers, demanding they stop with their "clear intent to destroy her reputation." She said she would even be willing to bring the matter to court to make the culprits apologize publicly.
"Your failure to clear the name of HEAVEN has led to the continuing spread of these LIES to which my daughter is now being the subject of social media bullying," she wrote. "You show no mercy!"
Heaven works with Kiko alongside other actors on the set of Bagong Umaga, an ABS-CBN TV series about six teens. Kiko and Devon, on the other hand, worked together on the movies Pwera Usog and Walwal. In a November 2020 guesting on Magandang Buhay, Kiko talked at the time about celebrating his second anniversary with Devon. 
According to PEP, Kiko and Devon have already unfollowed each other on Instagram, with Devon deactivating the comments function and Kiko archiving all of his IG posts. Both parties have not yet issued official statements as of this writing.