In Kathryn Bernardo and Alden Richards' hit 2019 film Hello, Love, Goodbye, Kathryn's character Joy is an Overseas Filipino Worker in Hong Kong who works as a domestic helper. On top of this, she has other part-time jobs. That's why, when she meets Ethan (Alden), she immediately tells him that she has no time for a relationship. 
During the scene where Joy and Ethan talk about their frustrations in life and her dream to migrate to Canada, she tells him: "Nagagalit ako kasi parang wala akong choice. Na kailangan kong gawin 'to, kasi kailangan ko ng trabaho, kasi wala kaming pera, para sa pamilya ko. Kaya lahat, kahit na ayoko, lulunukin ko na lang. Ang choice, para lang sa may pera."
The English translation of this quote reads: "It angers me that I don't seem to have a choice. That I need to do this because I need a job, because we don't have money, because my family needs it. So even if I don't like it, I just have to do it. Having a choice is only for the rich."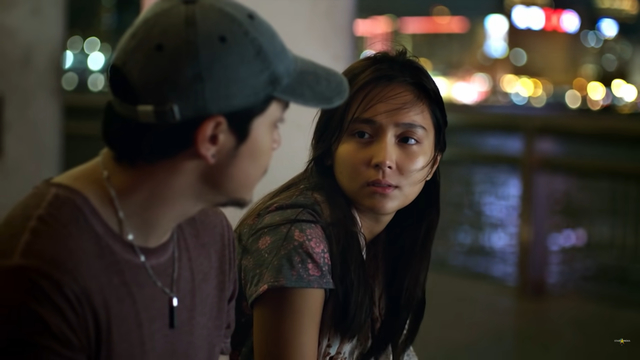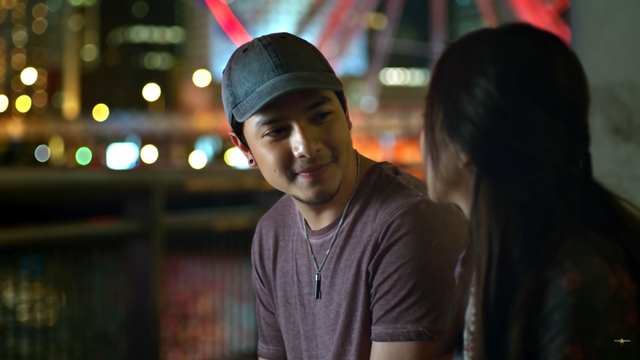 Continue reading below ↓
Recommended Videos
A clip of this scene recently resurfaced online, and it seems very timely in our current climate. With the coronavirus disease (COVID-19) now a pandemic, the Philippine government has placed Luzon under "enhanced" community quarantine and declared the country under a state of calamity. Everyone is required to stay home (with a few exemptions), work, as well as mass transport facilities, is suspended, and an 8:00 p.m to 5:00 a.m. curfew is being enforced in certain cities.  
Following these directives is not so easy for Filipinos. This week, some of our titos and titas, including several celebrities and social media influencers, have been posting messages along these lines, "How hard is it to stay home? Why can't people just follow the rules, trust the government, and watch Netflix? They're just spreading the virus even more!"
The internet was quick to call them out on it. After all, on March 17, a 68-year-old woman walked from Caloocan to Divisoria just to buy vegetables for her store. Crying, she told a reporter: "Mahirap, naghahanapbuhay, walang kakainin." 
That same day, a taxi driver was on the verge of tears when he was asked why he still went out despite the quarantine. He was not allowed to accept any passengers. "Mahirap 'pag hindi kami bumiyahe. Mahirap, mahirap maging mahirap." 
A 69-year-old street dweller was arrested after she argued with officials when they woke her up—for sleeping on the sidewalk (which was her home) during curfew hours. 
In Hello, Love, Goodbye, Joy is forced to work multiple jobs and wear herself out every day. And she does it for her family's survival. The same goes for the street vendors, tricycle and jeepney drivers, and everyone belonging to the urban poor community who have no choice but to go outside even though the government tells them not to. It's not that they want to get sick or pass the disease on to other people. They go out because if they don't, they and their families might not have anything to eat for the day. Just like Joy, wala silang choice.
It's important for all of us to check our privilege every now and then. Not everyone has the option to work from home, not everyone has savings to fall back on, and not everyone can afford to buy basic commodities.
Finally, not everyone has Netflix.  
***
We are officially on Viber! Be part of the Cosmo Viber Community by clicking here! You can also visit the Sticker Market and download the "Cosmo Girl Sticker Set" here to be automatically part of the group. The stickers will only be available until April 27, so don't miss out on the fun!
Follow Lily on Instagram.
EXPLORE COSMO