The Long Plot
A poor fisherman's son named Kraam (Beam Lerkchaleampote) graduates as a scholar from a prestigious high school in Pintu Island. On the evening of their grad party, Kraam and his *rich* classmates get trapped on the island after a tsunami hits! They must learn to survive and find a way out because it looks like no one's coming to rescue them at all. Rich kid Anan (March Pattarakhumpol) and class president Joey (Oab Wiwattanawarang) try to keep the peace, and May (Pat Chansangavej) acts as the doctor to their injured classmates. But as the days and weeks pass, everyone's patience is tested, alliances are formed, and the ~stranded~ students have to face the reality of being "grown-ups."
The Short, Honest Plot 
It's a series full of eye candy, petty fights, and hints of the supernatural, and I promise that you won't be able to handle that twist ending. 
ADVERTISMENT - CONTINUE READING BELOW ↓
The Cast And Where You Last Saw Them 
Papangkorn "Beam" Lerkchaleampote as Kraam 
The Stranded is Beam's first lead role! To prepare for the show, he even took *intense* rock climbing and diving lessons.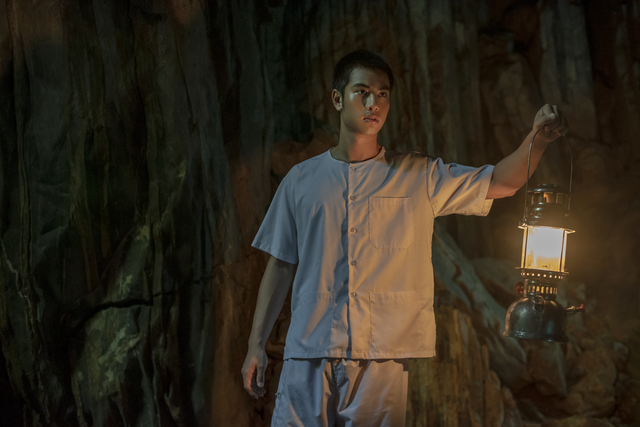 Chayanit "Pat" Chansangavej as May 
Pat, a Thai-Chinese actress, starred in the film Someone From Nowhere (2017). It tells the story of an injured man who suddenly turns up in a woman's apartment and claims he's its real owner. 
ADVERTISMENT - CONTINUE READING BELOW ↓
Recommended Videos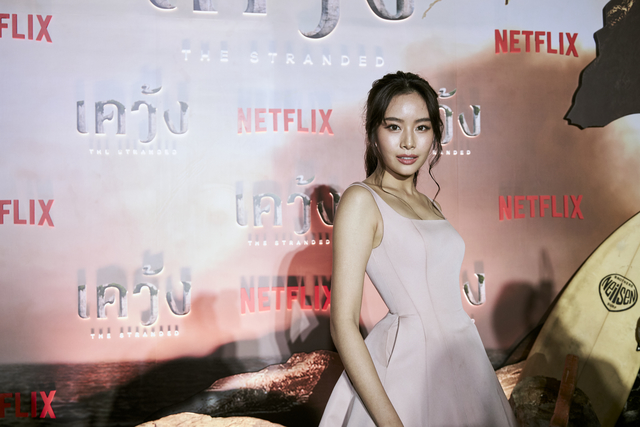 Chutavuth "March" Pattarakhumpol as Anan 
March rose to fame when he starred in the hit teen Thai show Hormones (2013-2015).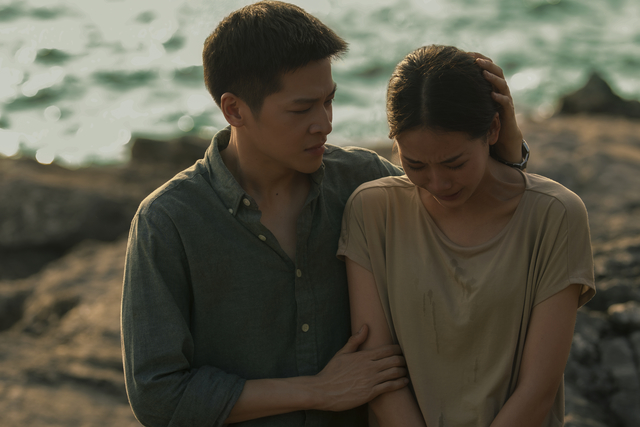 ADVERTISMENT - CONTINUE READING BELOW ↓
Oabnithi "Oab" Wiwattanawarang as Joey 
Oab recently starred in the film Inhuman Kiss (2019), which is Thailand's entry to the 2020 Oscars.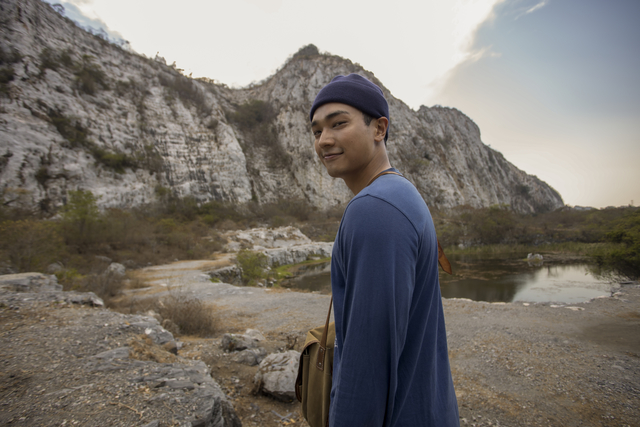 Did You Know? 
The Stranded is the first Netflix Original Series from Thailand. According to the show's director Jim Sophon, a Season 2 *might* happen, but nothing's totally confirmed yet!   
One scene where Kraam and May jump off a cliff and swim to a cave was actually filmed in FOUR different locations to capture the beauty of Thailand! The show's director shared: "Even though it's a one minute shot, it was filmed in four different Thai provinces...On the cliff, it was shot in Chon Buri province. Once they jump into the sea, once they swim, and once they reach the cave, those are different provinces."
The main cast is composed of 13 "students" who were chosen from all over Thailand. The production team cast newbie and *veteran* actors and auditoned more than 12 hopefuls for each role. 
ADVERTISMENT - CONTINUE READING BELOW ↓
What I Think 
I liked that each character had a backstory, and that their secrets were slowly revealed throughout Season 1. The Stranded showed me just how beautiful rural Thailand is (and how similar it is to the Philippines). The show took me through some of the country's most breathtaking islands. I reallyyy love the sea, and this show made me want to go on a beach trip ASAP!
A review of this show wouldn't be complete without mentioning how good-looking the cast is. TBH, ang daming gwapo, I didn't know who to root for! It was like watching an episode of Survivor and not knowing who to eliminate first. In the end, I fell for Kraam (he IS the lead, after all) because he had the *kindest* heart.  
One thing I would've wanted the show to have? Better special effects. The actors were perfect for their roles, the story was intriguing, but the SFX were kind of...off. To me, the tsunami wasn't that realistic.  
ADVERTISMENT - CONTINUE READING BELOW ↓
That ending, though. I don't want to spoil it for you, but all I can say is: WHAT THE HECK WAS THAT?! I did NOT expect that to happen, and I was NOT able to stop thinking about that episode for several days after watching it. It was like I was reading one of my favorite Young Adult novels for the first time and a key twist in the story hit me and I wasn't able to wrap my head around it properly. I need a Season 2 to know what happens next! 
I'd Recommend It To 
Those who are new to Thai TV shows and who want to get a first look at their culture and amazing scenery.
Those who want to watch a show with a super good-looking cast. The eye candy is worth it!  
Follow Lily on Instagram.
EXPLORE COSMO