Hi! I'm Kris Aquino. I'm 35 years old and a multimedia producer for ABS-CBN, where I manage the social media accounts of certain shows. I'm a fangirl; in particular, I am a huge fan of the '90s sci-fi series The X-Files. I love to travel and explore the world one day at a time, and I document my travels on my Instagram account. In fact, I was featured on Buzzfeed's 30 Pinoy Instagram Accounts That'll Add Beauty To Your Feed.
But before I get any further about myself, I know what you're thinking: "LOL she has the same name as THAT Kris Aquino!"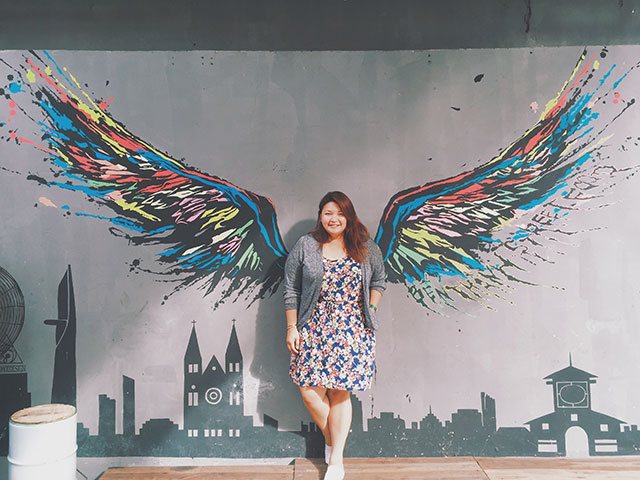 Continue reading below ↓
Recommended Videos
I was born Kristina Aquino. My mother's second name is Kristina spelled with a C, and when I was born, the name "Maria Christina" was popular. I guess my mom wanted to spell the name differently, so she went with "Kristina." Around the time I was born, Star Wars was also so popular, so my mom nicknamed me "Leia." That's what my family has been calling me since I was a child up to now.
When I started going to school, my teachers called me Kristina, so I began to get used to that name. I think it was in the second grade when my teachers started calling me Kris, and the name stuck since.
When I transferred to a new school for my first year of high school, every day students would come to my classroom and ask who Kris Aquino was. I went to a small school and I guess word got around that there was a new student named Kris Aquino. That's when it finally sunk in that I actually shared a name with the daughter of a Philippine national hero and a former Philippine president. (Incidentally, famous Kris's real name is Kristina Bernadette Aquino. If I had Bernadette as a second name, too, imagine how crazy that would be!)
At that time though, I didn't really care. Despite their curiosity, I was never given a hard time about my name by my fellow students. They always asked me this, though: "Are you related?"
When I grew up, I realized that having the same name as the famous Kris Aquino had its advantages. It could be something as simple as scoring a table by reservation at a full restaurant at the last minute, or being bumped up on a list when you're in line for something. And my name obviously opens doors and sparks conversations. People are delighted when they find out that my name is Kris Aquino; they always remember me and never forget my name. When Noynoy was elected president of the Philippines, my name definitely came in handy!
Once, I consulted a doctor for my asthma. Because patients were entertained on a first-come, first- served basis, I expected to spend the whole day at the hospital waiting. I tried to charm the clinic assistant to bump me up, and when I gave her my name, she put me next on the list! Turns out, the doctor I had visited was also Kris' doctor and was good friends with Kris and her family, especially with the late Cory Aquino. He even said, "You know what? You sound like her, too!"
There are downsides to forever being associated with the famous actress/host/endorser/presidential daughter and sister, though. You eventually get tired of explaining that you're not her or that you have no relation to her. One of the most annoying things I often hear is, "Hindi naman 'yan si Kris Aquino eh!"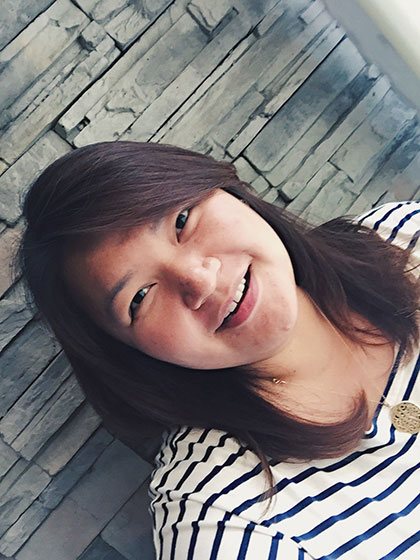 There was a time in college when I would get text messages and phone calls from strangers thinking that I was famous Kris. It bothered me so much that I asked my friends to please change my name in their phonebooks!
When famous Kris gave that tell-all interview about her botched relationship with Joey Marquez years ago, I never heard the end of it. And when James Yap entered the picture, I never heard the end of that as well! "How's James?" people would ask. And then, when Bimby was born, "How's James and Bimby?"
Lately, I've been getting emails from people asking for financial help or help with a job. I also get emails for online memberships I didn't even sign up for. The worst was when someone signed me up for a dating site that looked more like PornHub! I actually take the time and make the effort to unsubscribe myself from these membership sites.
The confusion continues in social media. Random people always tag me in posts about certain issues involving famous Kris, whether they're political or showbiz. When there are hot issues about her, I actually dread logging into my social media accounts. There are always strangers who claim that I'm not Kris Aquino, and there are days when I put them in their place, but over the years, I've learned to just ignore and block them. I'm glad I didn't grow up as part of the social media generation, because if I did, I'd probably let these little things get to me more.
Because I work at ABS-CBN—the same TV network famous Kris has called home for many years—people there always get a kick out of saying my name. When we meet in hallways, they always mention my first AND last name! It's never just, "Hi Kris!" It's always "Hi Kris Aquino!" For years, I was known as "The Other Kris Aquino," or back when I was a video editor, "Kris Aquino the Editor."
And since we work in the same industry, let alone the same network at one point, it was inevitable that famous Kris and I would hear about each other.
My first encounter with famous Kris happened when I was working at an ad agency. We did a photo shoot for one of our clients and she was the endorser. I was introduced to her, and that was it. I was next introduced to her when I was already working at ABS-CBN. She already knew that there was another Kris Aquino at ABS-CBN, and I guess she was curious about me as well. When we were introduced, she said, "So, you're the other Kris!" We had our photo taken together and we chatted a bit. It was a pleasant experience.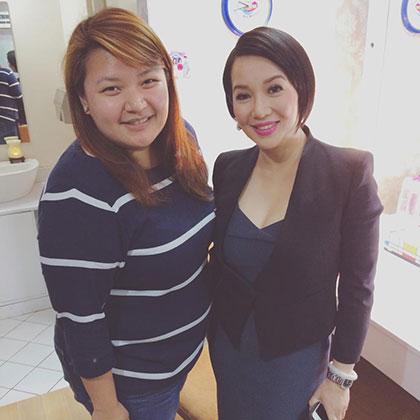 I'm actually good friends with Kris's friend and Kris TV head writer Darla Sauler, and when Kris left ABS-CBN, I told her not to worry because she'll still have a Kris Aquino in her life.
Despite all that, I've never really thought of using a different nickname to avoid the teasing, discomfort, or confusion. I LOVE my name! We may have the same name and work in the same industry, but famous Kris and I are very much different. In my world, she's the OTHER Kris Aquino.
P.S.: Guess what my brother's name is? Carlo Aquino! How's that for showbiz royalty?