While we all love our OG K-drama oppas, the beautiful world of Korean dramas has introduced us to more promising actors through the years. Arguably the most versatile of this new generation of actors is Jang Ki Yong. The model-turned-actor can pull off a variety of roles—from a ruthless assassin in Kill It to a sweet gumiho in My Roommate Is A Gumiho. He's been making hearts flutter recently as the mysterious freelance photographer Yoon Jae Guk in the romantic melodrama Now We Are Breaking Up, his much anticipated on-screen pairing with Song Hye Kyo.
Curious about the Hallyu queen's newest leading man? Here are eight facts about Now We Are Breaking Up actor Jang Ki Yong:
1. Jang Ki Yong was born on August 7, 1992.
Can you believe that this fresh-faced actor is approaching his 30s? In an interview with Marie Claire Korea, Jang Ki Yong talked about his views on #adulting, saying, "When I was a kid, I only had a vague idea of how I'd be as an adult. It's a bit scary actually now that I'm already at this age but I think I'm still young. There are more things I can challenge myself with and there will probably be more trials and errors."
Continue reading below ↓
Recommended Videos
He added, "Because I'm still young, I try to keep a positive mindset when obstacles come my way. I handle it by telling myself that this can make me grow a bit more if I overcome it."
2. He started out as a model.
Jang Ki Yong got his start in the fashion industry with his chiseled good looks and towering height but being the center of attention didn't always come easy for the then aspiring model. He shared, "I was really timid and introverted when I was young. I was a child who feared talking in front of others. My personality slowly began to change after I stood in front of people as a model."
He also revealed his inspiration for pursuing modeling, saying, "When I was around 19 years old, I saw Lee Soo Hyuk's fashion show videos and the program Seven Models. I realized that the job of modeling held a certain fascination for me and I thought it was my fate to pursue it."
It might really have been fate as in 2014, Ki Yong was recognized as one of the top models in Asia, bagging the Fashion Model award at the Asia Model Awards.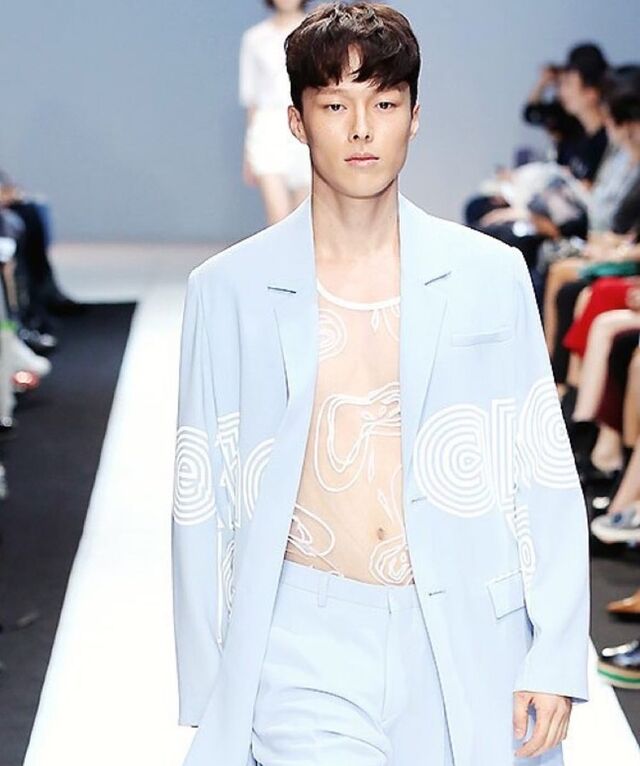 3. Jang Ki Yong transitioned into acting and gained popularity for his role in Confession Couple.
The model-turned-actor began his acting career with minor roles in dramas like It's Okay, That's Love; Surplus Princess; and The Liar And His Lover. He got his big acting break in the 2017 rom-com drama Go Back Couple where he played the role of Jung Nam Gil, a popular college senior who falls for the female lead Ma Jin Joo (Jang Na Ra). 
Here's a compilation of his heart-fluttering scenes in the drama that will surely give you a serious case of second lead syndrome:
4. Jang Ki Yong starred in two of IU's music videos.
Before acting alongside IU in My Mister, Jang Ki Yong was actually featured in two of her 2013 music videos. He appeared as her love interest for both "The Red Shoes" and "Friday."
5. He won an acting award at the Baeksang Arts Awards for his first-ever lead role in a drama.
Jang Ki Yong bagged the New Television Actor award at the prestigious annual awards show for his portrayal of Chae Do Jin, a police officer with a psychopath serial killer as a father in the romance thriller drama Come And Hug Me. In an interview with GQ Korea, he talked about the challenges of playing such a complex character: "It was physically and mentally difficult but I was curious about the emotion of loving the daughter of someone who became a victim because of his father and reuniting with the monstrous father after becoming a police officer. It wasn't easy, but I learned a lot while filming those scenes."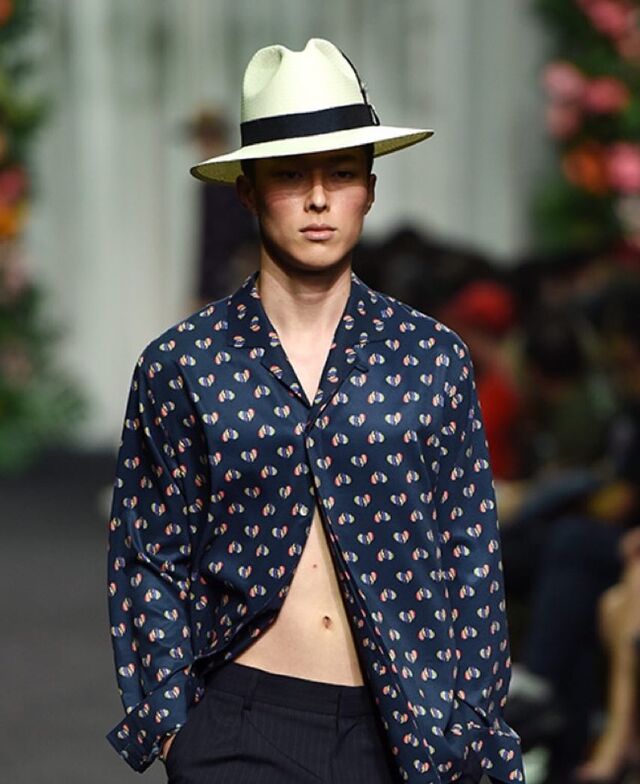 ICYDK, Jang Ki Yong was originally from Ulsan and he was able to use his satoori or dialect a lot in his scenes such as this:
6. Jang Ki Yong can sing and rap—he's pretty good, too!
Seriously, is there anything this man can't do? Jang Ki Yong participated in the second season of Tribe Of Hip Hop, a 2016 music reality program for rappers. He reached the finals and was announced as one of the top 10 finalists of the show. 
"I challenged myself because I wanted to rap in front of rappers now or sometime in my life. I also wanted to show the talents I developed in Ulsan," he shared with Vogue Korea.
He also lent his deep soulful voice for several of his drama's OSTs including a special track for the drama Come And Hug Me titled "Paradise Tree."

7. He is currently serving his mandatory military service.
Jang Ki Yong enlisted in the military in August after wrapping up shooting for his currently airing drama Now We Are Breaking Up. On the day of his enlistment, he posted a photo of his military buzz cut along with a handwritten letter that reads, "I was able to spend my 20s happily thanks to the people who have loved and supported me until now. I sincerely thank you. I'll return strong and healthy for another amazing time in my 30s."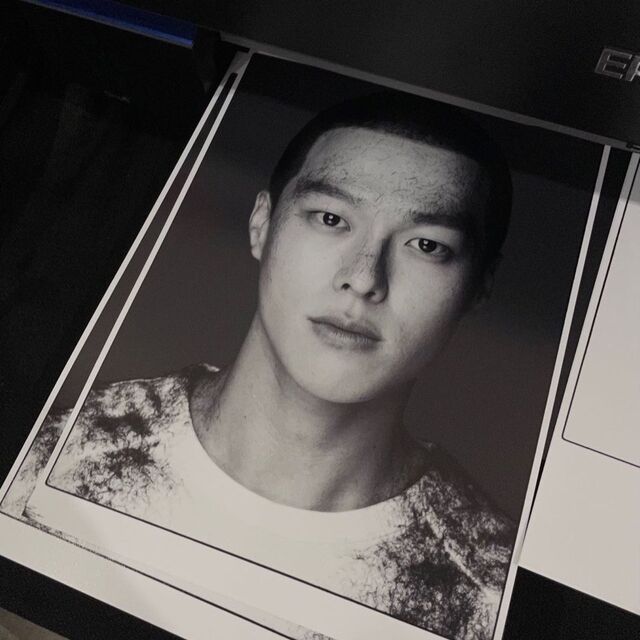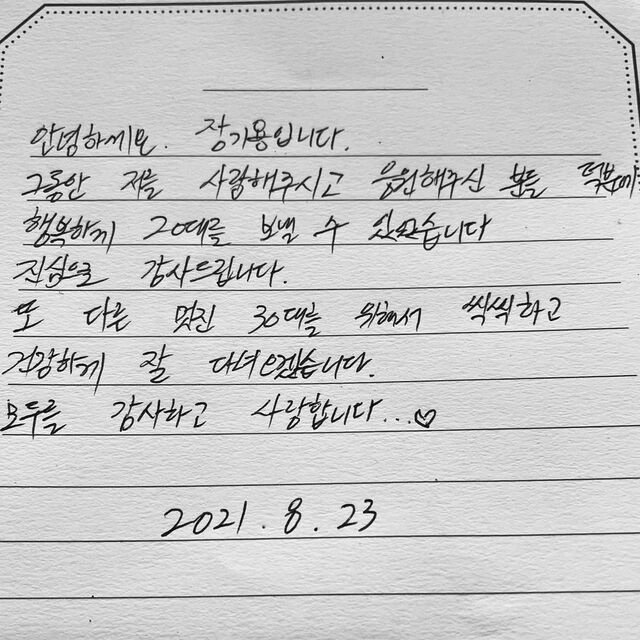 8. You can follow him on Instagram @juanxkui.
Scroll through his old Instagram posts if you're missing the actor as much as we do. He has lots of posts from his modeling days as well as childhood photos with his older brother, fashion designer Jang Ki Bum.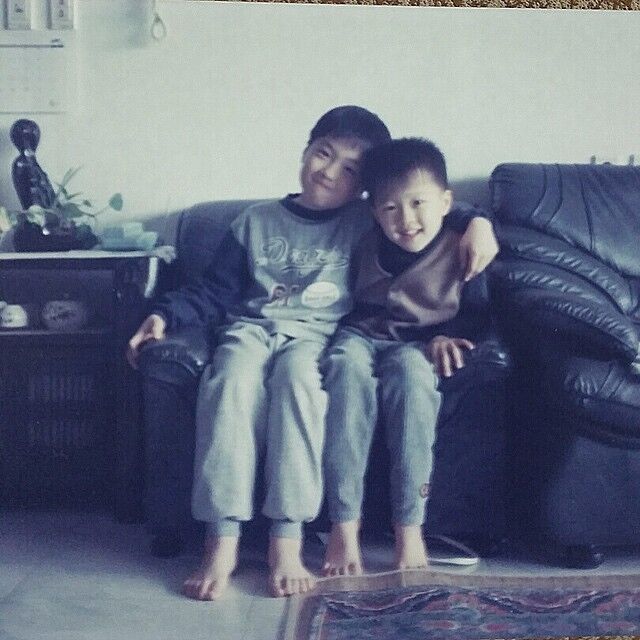 ***
We're officially on Viber! Be part of our growing community and subscribe to Cosmopolitan Philippines now!