It's been a few weeks since news of Jenna Dewan and Channing Tatum's split broke, so you'd think everyone would have calmed down. But nope, absolutely not. Fans are swarming Jenna's Instagram page in dismay over the fact that she removed "Tatum" from her profile.

Fans noticed the change when Jenna posted this casual post-breakup lingerie photo:
Continue reading below ↓
Recommended Videos
Which, by the way, Channing liked.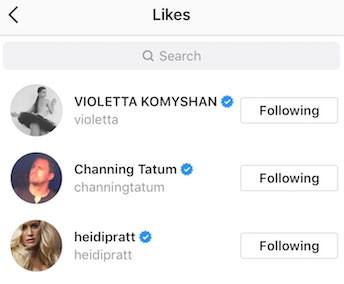 Anyway, everyone was deeply upset to see Channing's last name gone, and Jenna's comments section is...well...a lot: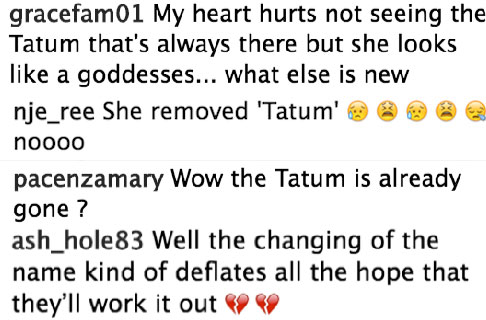 It's hardly a shock that Jenna ditched Channing's name—she told Ryan Seacrest that he's the one who wanted her to take it in the first place. "Channing is very traditional," she said back in November. "I'm kind of not. My family was very liberal and that wasn't a thing, but to him it was very important. He's still kind of miffed that I didn't just take Tatum.... For some reason, it was really hard for me to let go of my given name."
Cool-cool-cool, BRB, crying.
***
This article originally appeared on Cosmopolitan.com. Minor edits have been made by the Cosmo.ph editors.