Hometown Cha-Cha-Cha's resident K-pop fan Oh Ju Ri is played by none other than child actress Kim Min Seo. In the show, Ju Ri is ~obsessed~ with a boy group called DOS, and *spoiler alert* she gets to meet her ultimate bias June (Byun Seong Tae). We've already delved into everything there is to know about Seong Tae, so this time around, let's get to know Min Seo a little more. 
1. Kim Min Seo was born in 2009. 
In a March 2021 interview, she said she was in sixth grade, which means she's in her seventh year of school now!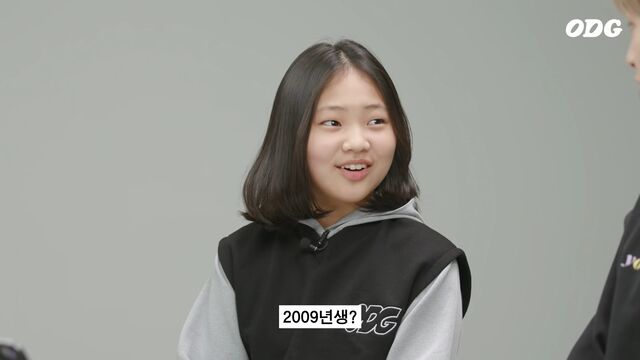 ADVERTISMENT - CONTINUE READING BELOW ↓
2. She has an Instagram account which is managed by her mom.
She under the username @actress_minseo, and as of this writing, Min Seo has more than 27,000 followers and almost 2,600 posts! Here's the first-ever photo on her Insta, which was posted on July 22, 2016: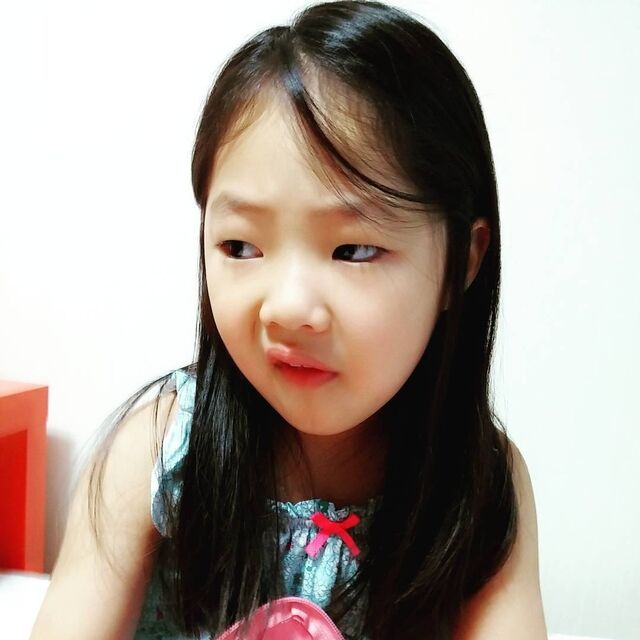 On IG, we get a glimpse of Min Seo's super fun childhood, including her paper dolls, her kiddie drawings, and even her swimming lessons! Min Seo also has a vlog, which has more than 16,000 subscribers, 
3. When she was younger, Min Seo used to go to an academy for acting classes. 
Min Seo started acting when she was only eight years old but she says she started "late" because all the other child actors started when they were six or seven. In a 2020 video where she watched her old acting clips from her time at acting academies, Min Seo said: "I was really bad." She also shared that when she got her first role for a short film at nine years old..."After I went to the audition, I wished for it to turn out well. And when I got the part, I was so happy." 
4. Min Seo says she's acting because it's something she really wants to do!
In a recent interview, Min Seo acknowledged that she knows some children only act because that's what their parents want. "When I went to the acting academies, during break times, I heard other moms talk and that's why I know. For me, I'm doing it because I want to. And the kids that are forced by their parents, I hope they don't do it if they don't want to." In another video, Min Seo said that being an actress is her dream job. 
4. Before starring in Hometown Cha-Cha-Cha, Min Seo appeared in Save Me 2 (2019), My Wonderful Life (2020), and Delayed Justice (2020).
Min Seo says her debut film is called Seu-Ae In Wonderland! She starred in her first major drama, Hometown Cha-Cha-Cha, in August 2021. It's a *healing* drama that tells the story of Hye Jin (Shin Min Ah), a city girl and dentist who moves to the island of Gongjin. There, she meets Doo Shik (Kim Seon Ho), a jack of all trades whom everyone calls Chief Hong. Min Seo plays Ju Ri, the daughter of a coffee shop owner.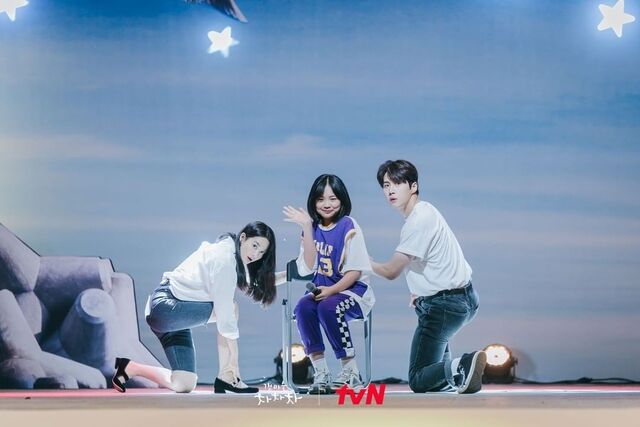 ADVERTISMENT - CONTINUE READING BELOW ↓
5. Min Seo is a cast member of the popular YouTube channel ODG. 
Yup, that's why she looks sooo familiar! 
6. Min Seo is a huge fan of IU, who's actually her favorite celebrity!
In April 2021, for an ODG video, Min Seo was asked to pretend not to recognize whoever appeared in front of her. And...who else should appear but IU! Min Seo did a pretty good job pretending not to recognize her idol. Eventually, she was given a chance to talk to IU properly and Min Seo actually burst into tears! HOW PRECIOUS.
You can watch the full vid below: 
7. She thinks "26" is old. LOL.
In 2019, when asked what she would say to herself in 15 years, she told her 26-year-old Min Seo: "You're really old, kid. I hope you continue to do good for your retired life. Okay?" 
8. Min Seo also wants to be a director someday! 
In one of her 2020 vlogs, Min Seo talked about her dreams as an actress, saying: "My first goal is to get some credit for my acting from my supporters. In fact, [the] ultimate goal is to be an Oscar-winning director. Of course, it will also be good to be an Oscar-winning actress. These are my dreams."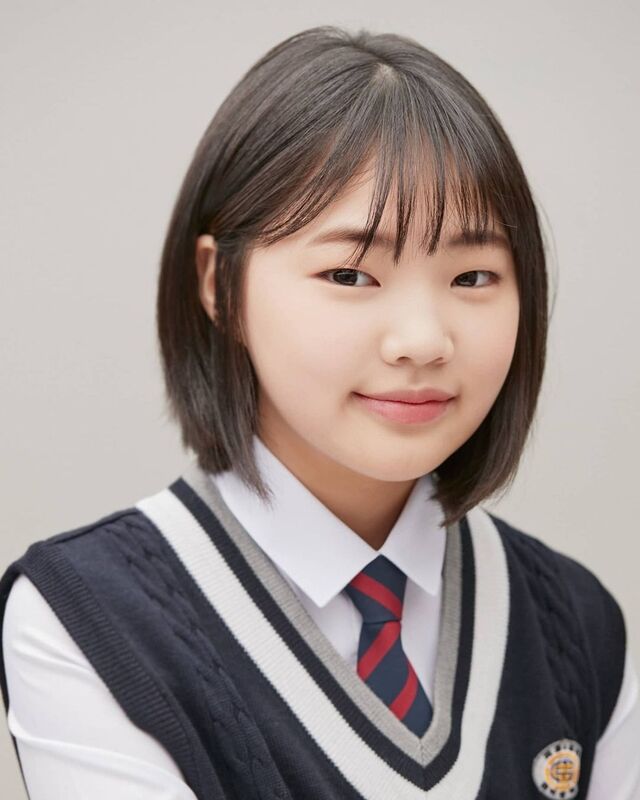 MORE ABOUT YOUR FAVE HOMETOWN-CHA-CHA-CHA ACTORS: 
8 *Must-Know* Facts About Byun Seong Tae AKA June In 'Hometown Cha-Cha-Cha'
10 K-Dramas Starring The OG Gumiho Shin Min Ah
9 *Fun Facts* About K-Drama Leading Man Kim Seon Ho
***
We're officially on Viber! Be part of our growing community and subscribe to Cosmopolitan Philippines now!
Follow Lily on Instagram.