***Spoilers Ahead!***
Korean drama Law School will be airing its final episode tonight, and I will honestly lose it if Joon Hwi and Sol A don't turn out to be *end game*. I'll be happy even with just a confession scene. I'M NOT KIDDING.
In Law School, a group of students find themselves involved in a murder case where the main suspect is their professor (Kim Myung Min). Two of the students, Han Joon Hwi and Kang Sol A, are played by Kim Bum and Ryu Hye Young, and to be perfectly honest, their chemistry is beyond what anyone ever asked for! Joon Hwi is one of the smartest people on campus who's hiding a secret about his family while Sol A is a ~struggling~ student determined to prove her worth. Joon Hwi is ALWAYS there for Sol A, and he even waits outside her house one night to protect her and her sister.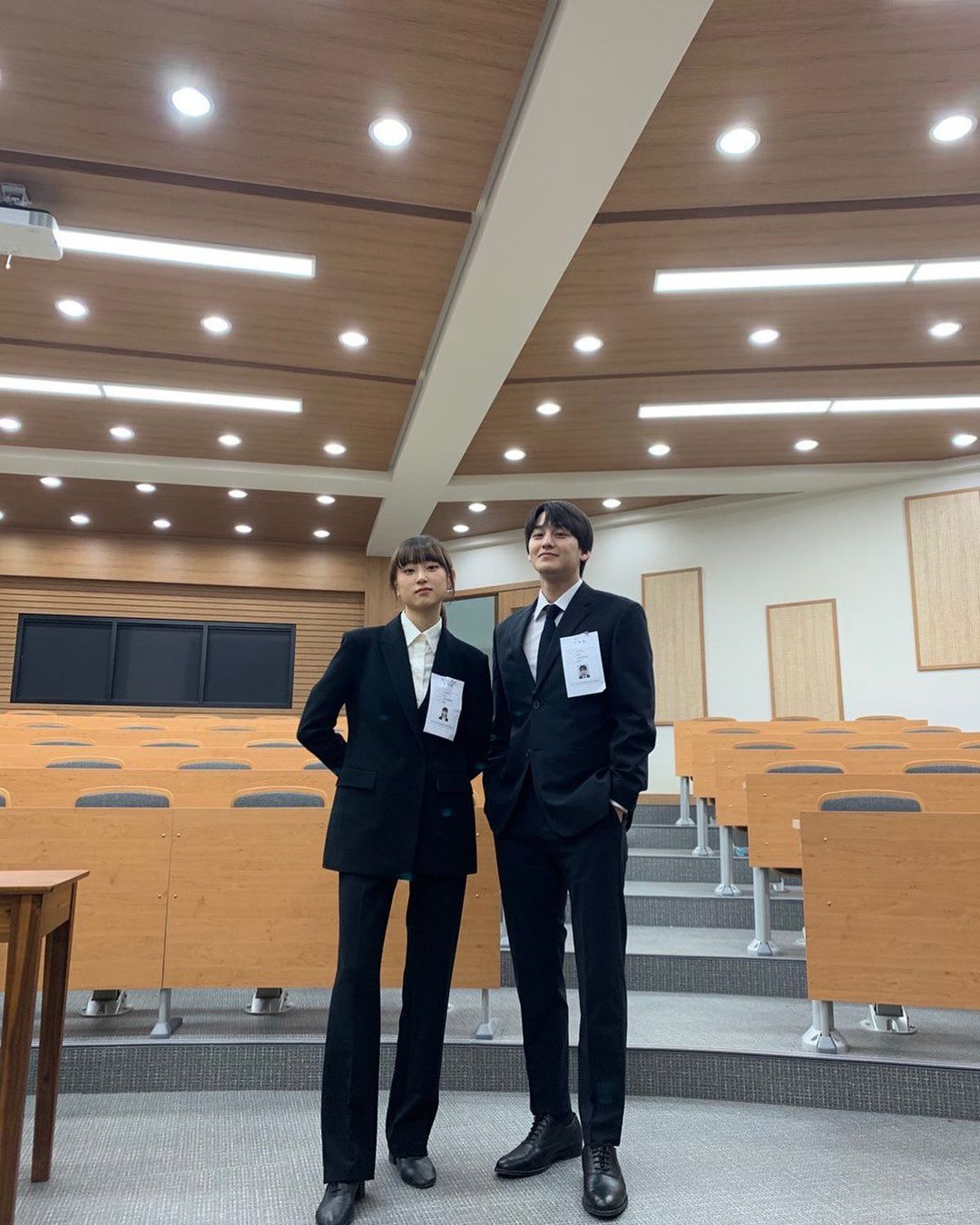 Twitter, unsurprisingly, is also in love with the "SolHwi" pair. "I find it funny that everyone can see probably the connection between Sol A and Joon Hwi except for Sol A...Joon Hwi, hang in there," one fan wrote. Another said: "If we don't get the SolHwi endgame, please explain why Han Joon Hwi keeps staring Kang Sol A that way? Please make us a thesis/dissertation for the explanation." There's even SolHwi fanfic and in-depth *theories* about Joon Hwi's lines on the platform! 
Continue reading below ↓
Recommended Videos
At this point, we've accepted that Law School isn't a rom-com—it's more of a How To Get Away With Murder type of show. But don't worry, fans have been *masipag* with compiling Joon Hwi and Sol A's best moments online! From Joon Hwi staring at Sol A whenever they're together to Sol A making faces at him from behind his back, here are some Law-School-reimagined-as-a-rom-com videos for you to enjoy: 
Here's "Han Joon Hwi being obviously in love with Kang Sol A:"
People have also compiled the pair's sweet moments behind-the-scenes! 
The show also stars Lee Soo Kyung, David Lee, Go Yoon Jung, Hyun Woo, Lee Kang Ji, Kim Min Seok, and Lee Jung Eun. 
Law School is available for streaming on Netflix.
***
We're officially on Viber! Be part of our growing community and subscribe to Cosmopolitan Philippines now!