Disney decided to drop the live-action teaser trailer for Mulan last night and we cannot be more excited! The film stars Chinese actress Liu Yifei and the trailer promises to deliver a historical wartime drama that we never thought was possible! Here's how the internet's reacting: 
It looks like Mushu won't be in it and some Disney kids are (understandably) upset. 
Continue reading below ↓
Recommended Videos
BUT! Here's why it's totally okay that he's not in the live-action movie: 
Hurray for cultural representation! 
And if Mushu won't be in it, what about Mulan's soldier besties? 
That instrumental version of "Reflection" is giving everyone goosebumps! 
Yes, the movie won't include musical numbers, but it seems like the OG songs will be used as background tracks. 
People who didn't want to watch Mulan 2020 for the lack of musical numbers are ready to *invest feelings* in it again. 
WE ARE SO READY FOR THIS BADASS MULAN! 
Those fight scenes! The choreography! Her hair! 
Most of all, Asians (especially those with Chinese roots) are proud and excited to see this version of Mulan. 
Radio and events host Jazmin Reyes explained how this new Mulan made her proud of her Chinese heritage. On Instagram Stories, Jazmin said, "I never liked Mulan as a Disney princess. My favorite was Pocahontas. Maybe because a part of me thought my Chinese culture/history wasn't cool enough to be favorited."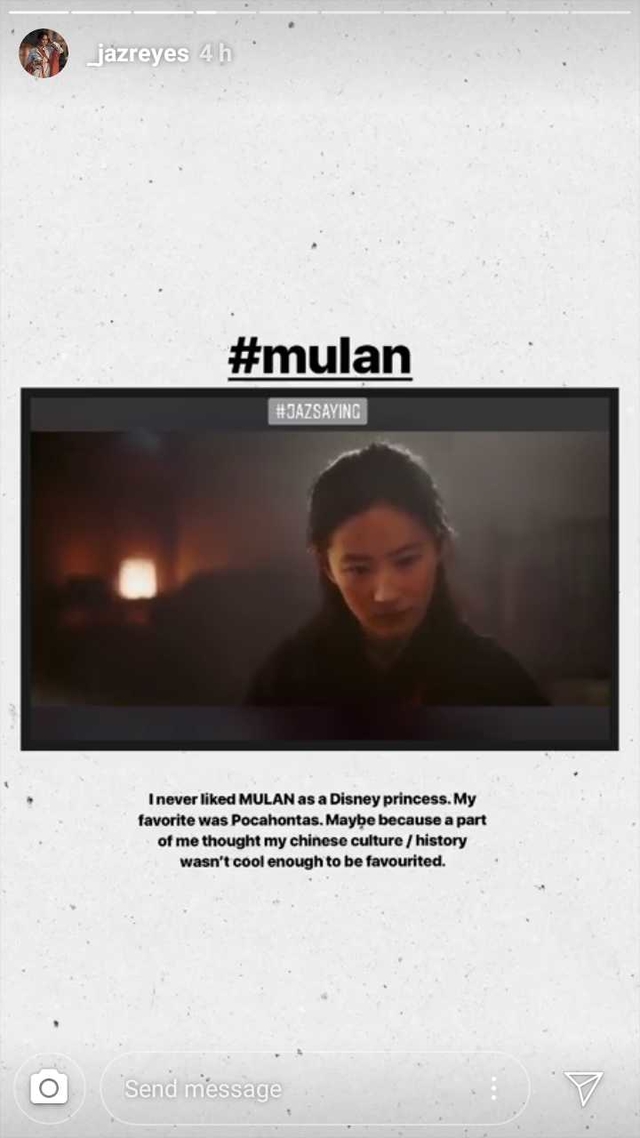 She commended the location, makeup, costumes, and the incorporation of martial arts in the film! "Back when I was a kid, I learned martial arts: wushu with the sword and sticks (just like in the movie) and I never found it cool and I hated it. Now, I hate the fact that I didn't enjoy it as much."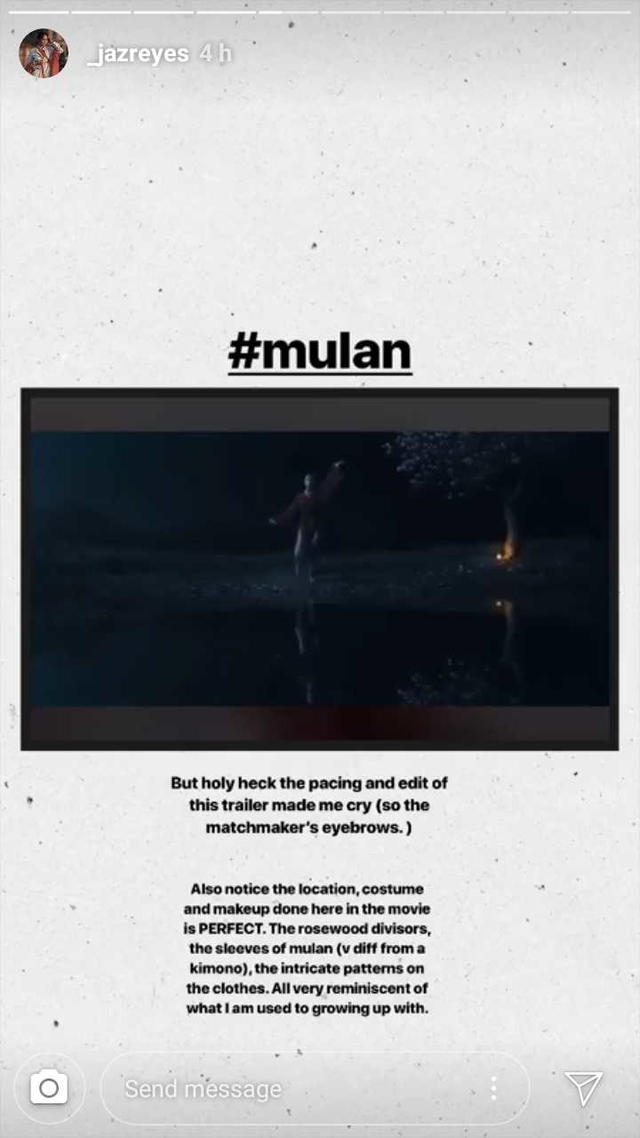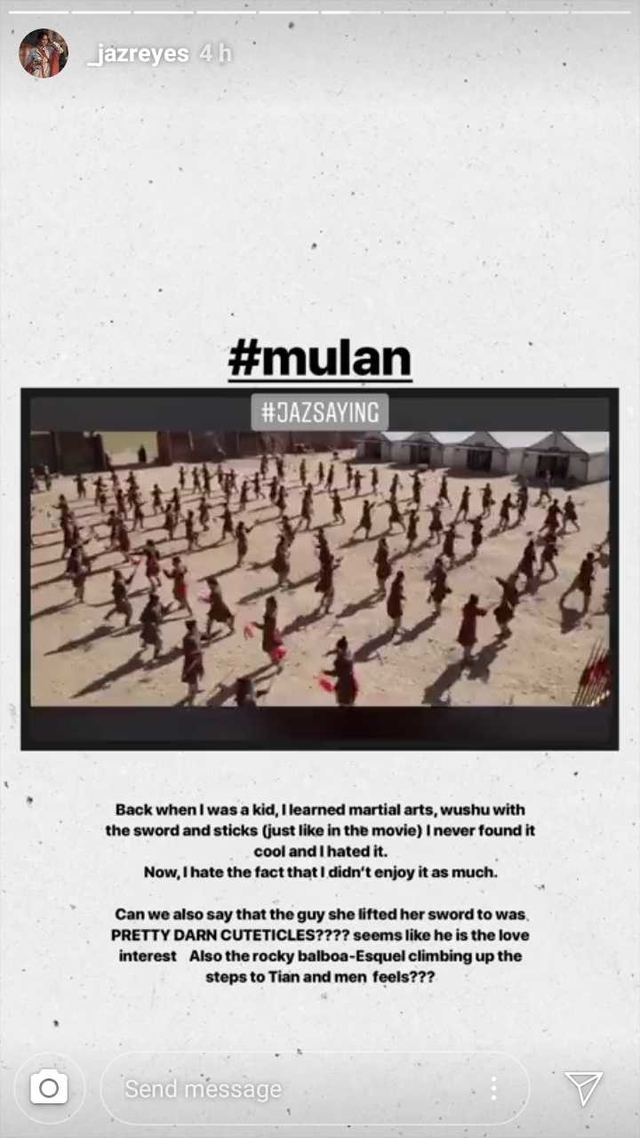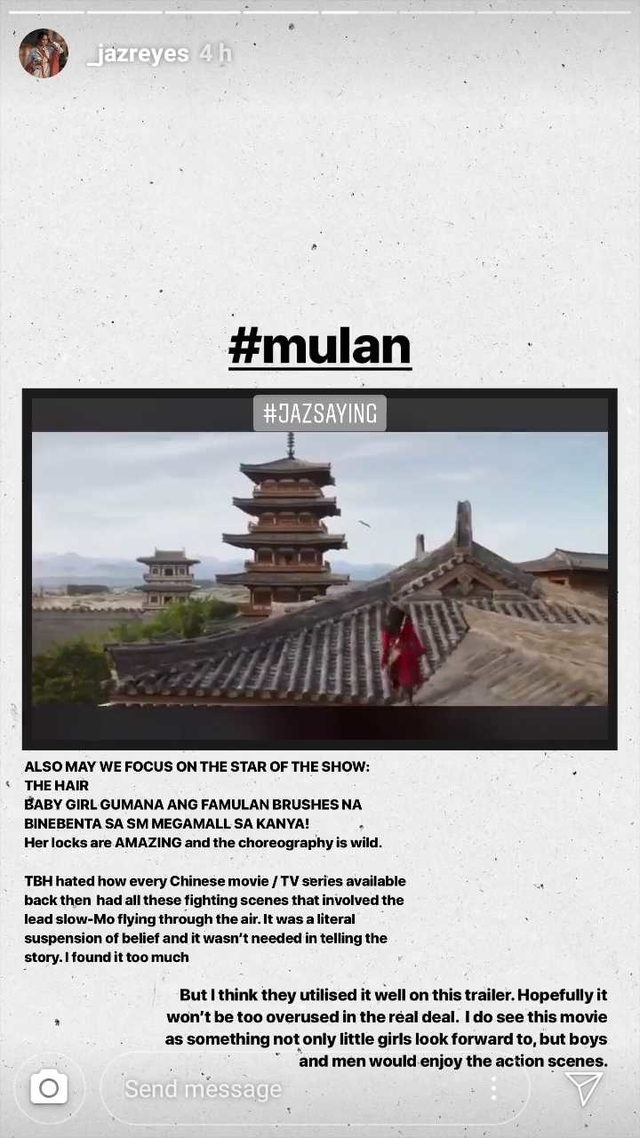 Jazmin added, "A lot of people are upset that Mushu was not shown, but mind you, Fa Mu Lan's history is COMPLETELY different from the cartoon version. Issues like having a woman as an offspring and poverty was not discussed. The journey of Mulan getting to fight for the army was different. Chinese people are superstitious, not crazy. We don't talk to crickets."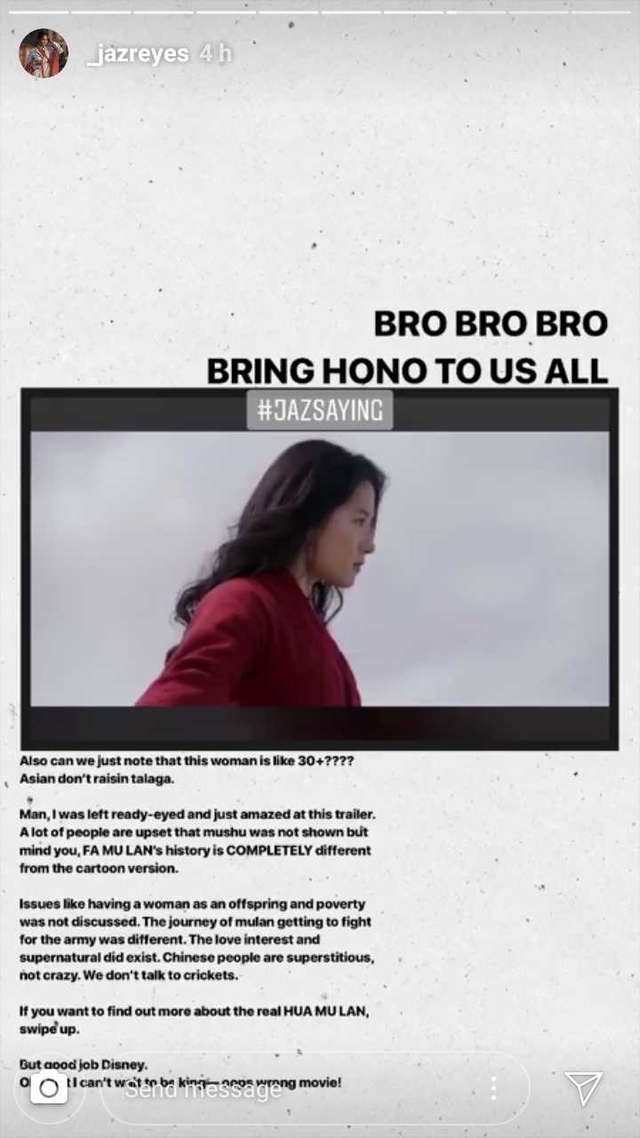 Mulan is going to be released in March 2020. While we wait for EIGHT MORE MONTHS, give the OG animated movie soundtrack a listen below: 
Follow Lily on Instagram.