PSA: The Amazon rainforest in Brazil is dying. Actually, it's BURNING, and reports say that the fires are getting much worse. The European Union's satellite program shows that the smoke from the fires can now be seen from space! It's THAT bad.
Over the past few days, the hashtags #PrayForAmazonia and #SaveTheAmazon have been trending. Our local celebrities are becoming more aware of it, and are calling for action regarding the preservation of the rainforest! 
Liza Soberano 
Liza shared an infographic that talks about how to help save the rainforest and reasons why we should be more vocal about it. Her second Instagram Story had a photo of wildlife surrounded by fire and she wrote, "My heart aches for all the animals whose lives and homes have been taken away. For all the children who won't be able to take a breath of fresh air anymore. What can we do to save the earth?"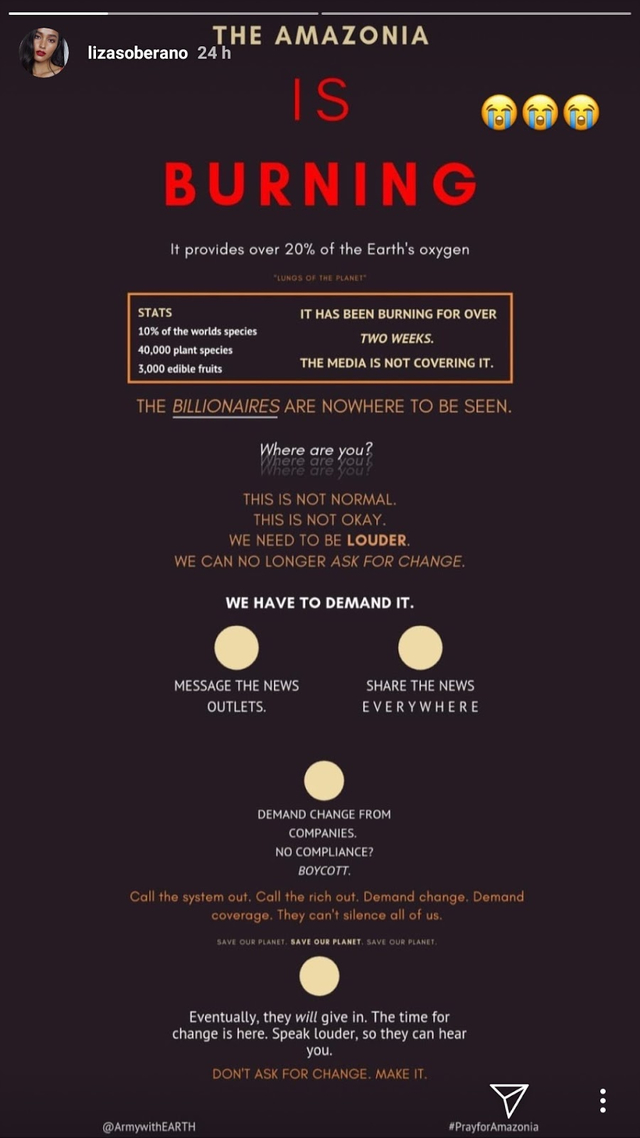 Continue reading below ↓
Recommended Videos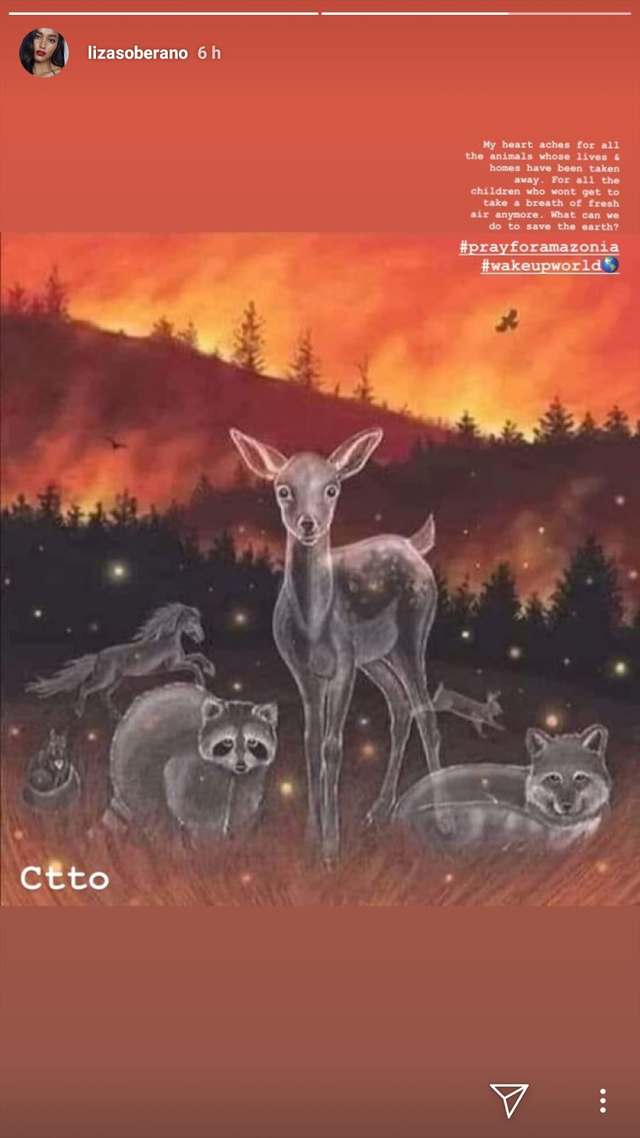 Kylie Padilla 
Kylie posted a photo with the text: "Save The Amazon." For her Instagram caption, the celebrity mom wrote, "The amazon rainforest is already at risk because of unsustainable agriculture. Please do something about this!!!"
Angelica Panganiban, Angel Locsin, and Gerald Anderson  
All three celebs shared a screenshot of a post by Zoë Kravitz that said: "When Notre Dame was burning, the world's media covered every moment of it and billionaires rushed to restore it. Right now the Amazon is burning, the lungs of our planet. It has been burning for three weeks now. No media coverage. No billionaires."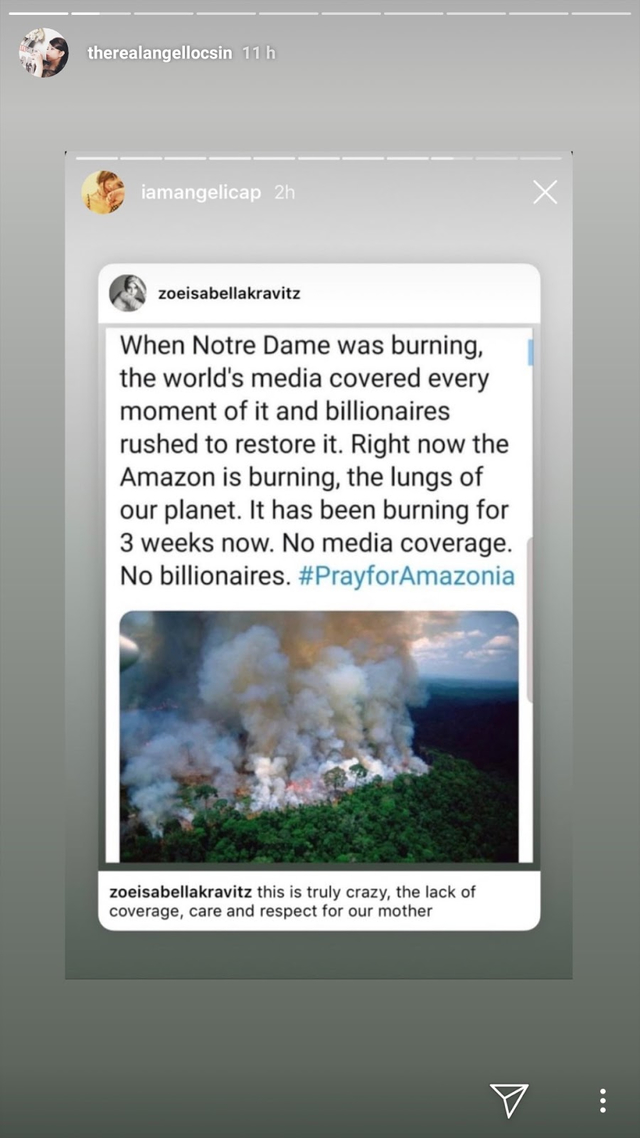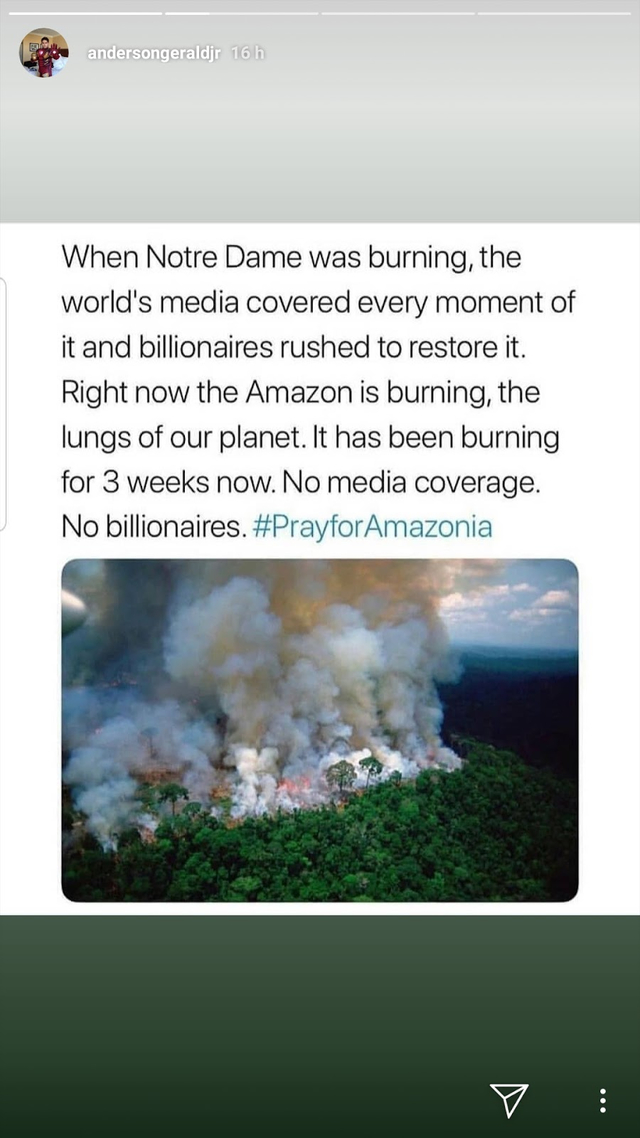 KC Concepcion 
KC's callout on Twitter reads, "The Amazon forest is on fire and it took three weeks for the world to realize the damage and threat to our planet—to treat it like a major EMERGENCY. Our planet cannot afford this. The Amazon has helped save us from more damage and now we're watching it burn. This is a CRISIS!"
Heart Evangelista 
Heart has also been sharing posts about the Amazon on her Twitter account!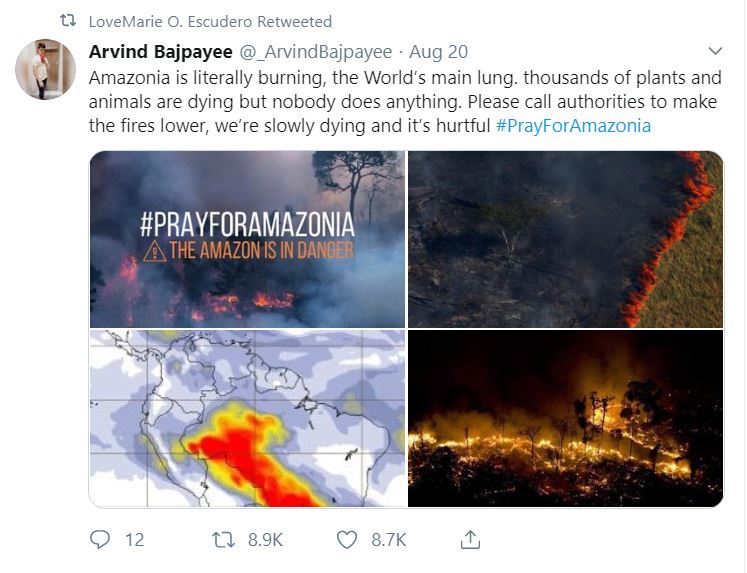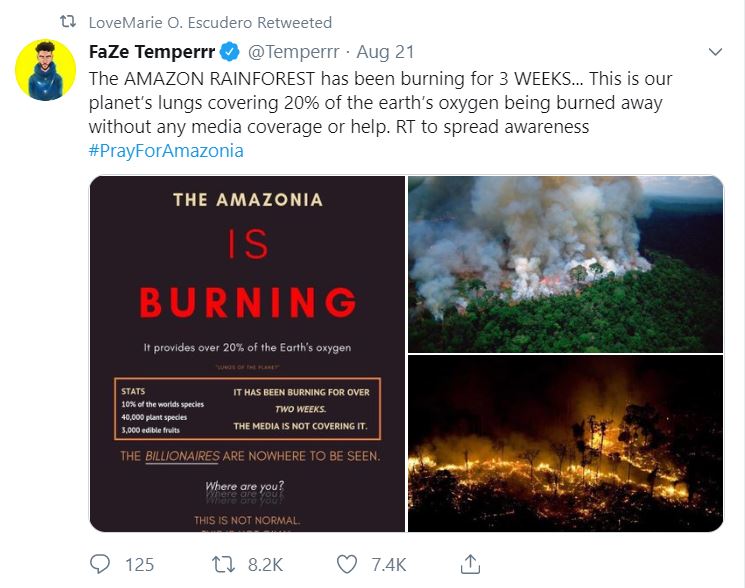 Based on a previous report, here's how WE can help the rainforest, even though we don't live in Brazil:
Follow Lily on Instagram.