When we heard that EL James' 50 Shades of Grey was translated in Filipino by Precious Hearts Romances Pocketbooks, we laughed it off. There's no way the erotic bestseller can be translated properly in our language—can you even say "nipple clamp" and "butt plug" in Filipino?
But during a recent trip to National Bookstore, we spotted the novel's famous grayscale cover and just had to snag the last copy(!) in Filipino for P199.
You know what we did next! We went through the steamiest parts in the English version and checked out the direct translations in the Filipino edition.
"Oh my," indeed! We dare you to keep a straight face.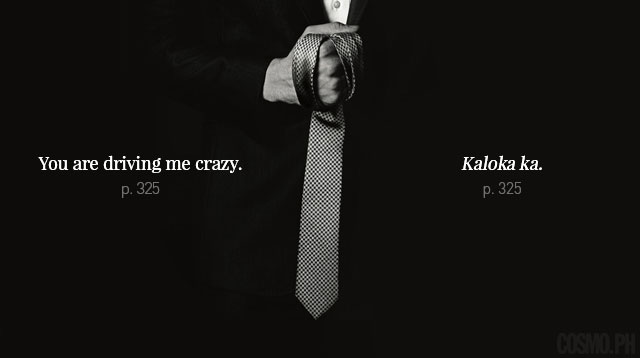 Continue reading below ↓
Recommended Videos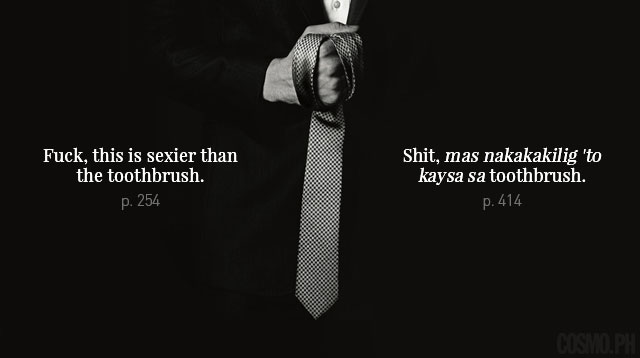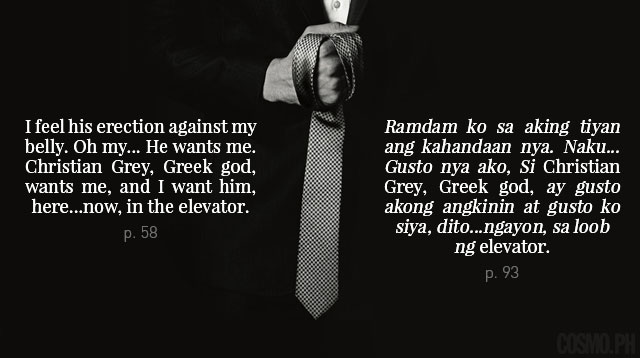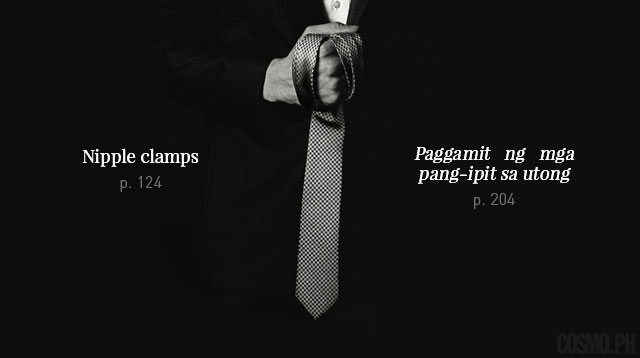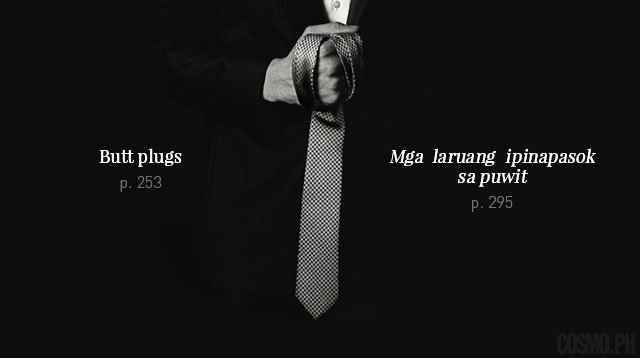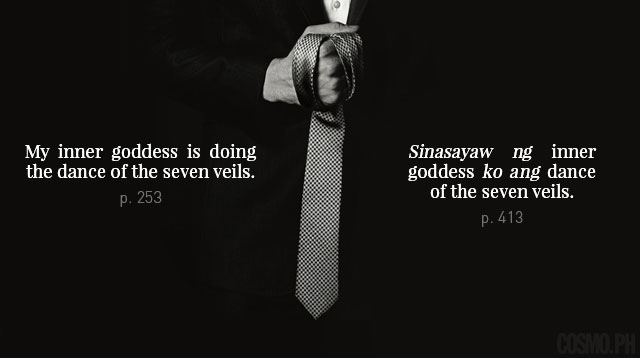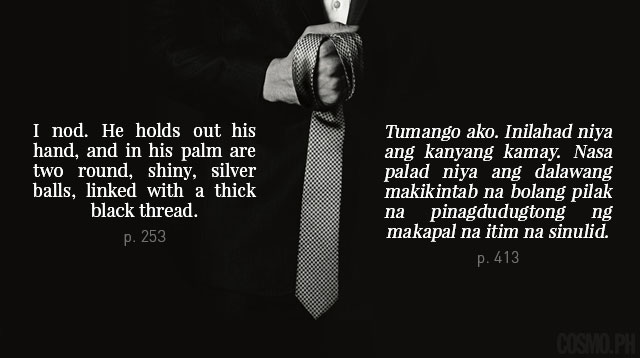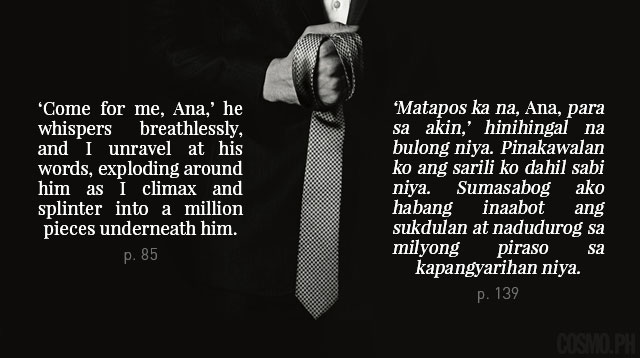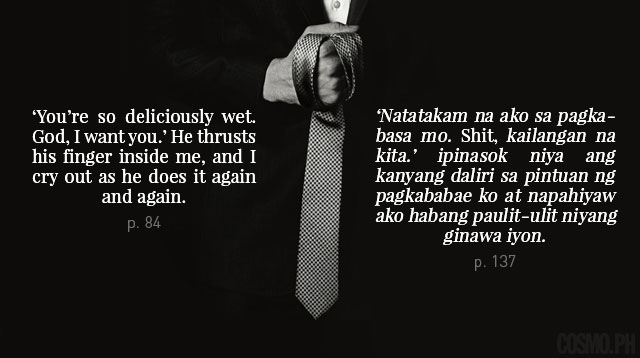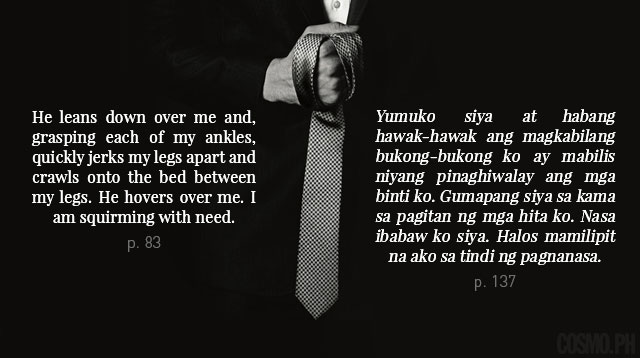 2417