Despite having broken up three years ago, 20-year-old actor Marco Gallo has only the kindest words to say about his ex-girlfriend Juliana Gomez and her celebrity parents, Leyte 4th District Representative Lucy Torres-Gomez and Ormoc City Mayor Richard Gomez.
In a recent virtual press conference for his drama series Di Na Muli, the ex-PBB housemate was asked if the leading lady named Yanna (played by Julia Barretto) reminds him of Juliana. "Not really," answers Marco.
Sharing more about his old flame, he adds, "I can really say that it was such a young relationship. It was an experience. I'm really happy about it."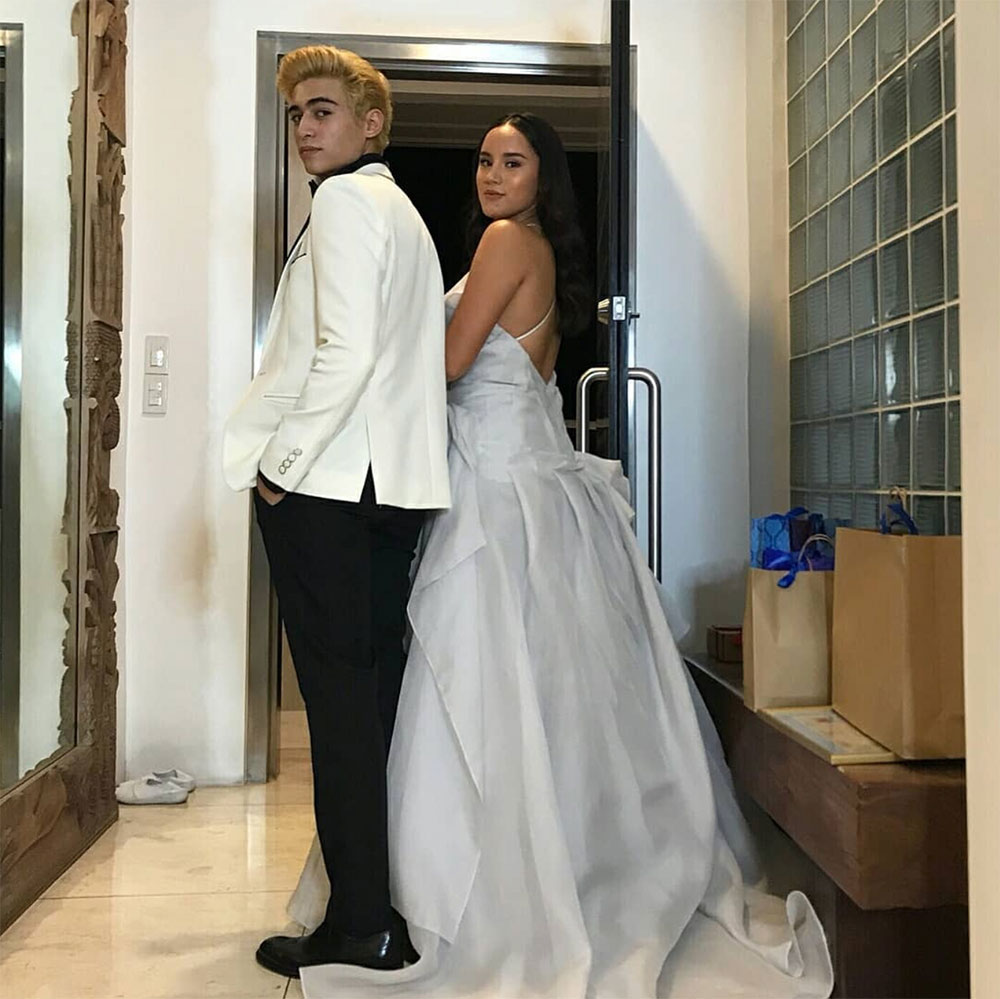 Continue reading below ↓
Recommended Videos
The two were romantically linked in 2018 and the actor had no problem gaining the *approval* of Juliana's parents, who he describes to be very "down-to-earth."
According to the actor, Juliana's family values surprised him as he's used to unwelcoming rich parents back when he was in Italy. "I got to meet Tita Lucy and Tito Richard. They're such sweet people, so different from my [Italian] culture, but I'm glad I had that," he explains.
"They're really Filipino, so hospitality was really a big thing for them. They were really so nice to me all the time I was coming over [to their place]," he shares. "I thought Tito Richard would scare me because that's how it is in Italy. You have to put up with the dad, and Tito Richard never demanded that from me. I remember him saying that he will treat good anyone that his daughter loves, and I felt it. He was nice to me without judging me."
Even though the two eventually decided to break up when Marco had to go back to Italy to pursue his studies, they managed to stay friends. In fact, he claims that he sometimes misses spending time with Juliana's family! He further reveals, "It's one of the biggest things I miss, their family itself. They're so fun to be around with."
Adding to that, Marco also shares that there's a ~*hint of regret*~ on his side, citing long distance as the only reason for their falling out. "I think we just lost track of each other. I still follow her [on social media] and I see that she's taking up different sports now, which I am happy about," he says of Juliana. "I see her family is doing fine, that's all that matters and I hope her the best."
Currently, Marco is in a relationship with non-showbiz girlfriend Rachel Hemphill while Juliana Gomez is rumored to be dating fencer Miggy Bonnevie-Bautista.