It was a totally bittersweet moment for Marjorie Barretto as she watched Julia Barretto start moving things into her new home.
"She's happily getting settled in her home, and I'm starting to feel [sad]," read Marjorie's caption in one of her Instagram Stories.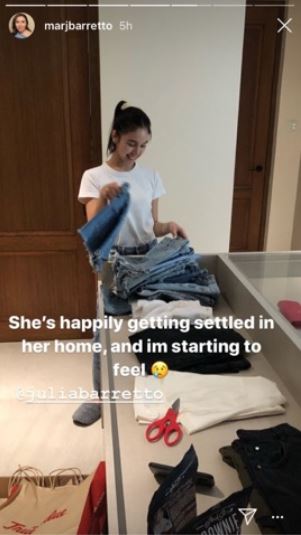 The IG Story featured Julia sorting clothes, among other items.
Julia started sharing teasers of her new home in 2018, showing work-in-progress photos of the construction.
Continue reading below ↓
Recommended Videos
She's also shared how her new home's actually near Marjorie's house and how she can't stay too far away from her mom, whom she considers her best friend and number one source of strength.
A few days ago, Julia welcomed the newest member to their family, Marguerite B. Panlilio aka Millie, the daughter of her sister Dani Barretto and Xavi Panlilio.