Marjorie Barretto has updated her Instagram bio. It now reads "Ghost Writer," which could be referring to Gretchen Barretto's comment on Julia Barretto's confrontational Instagram post.

On August 6, Julia was bashed for blaming Bea Alonzo for dragging her into her the breakup with Gerald Anderson. Julia wrote in part, "Bea, you wanted to keep your hands clean by not mentioning me in your controversial post, but with a click of your finger, in your sly way, you have charged everybody to destroy me FOR YOU." She added, "You can play the victim all you want, but I refuse to be your victim."
Continue reading below ↓
Recommended Videos
Gretchen had this to say: "TEAM BEA FOR THE WIN." She then wrote, "The fact that they hired a [ghostwriter] for this post is hilarious [and] makes her sound desperate to salvage whatever is left."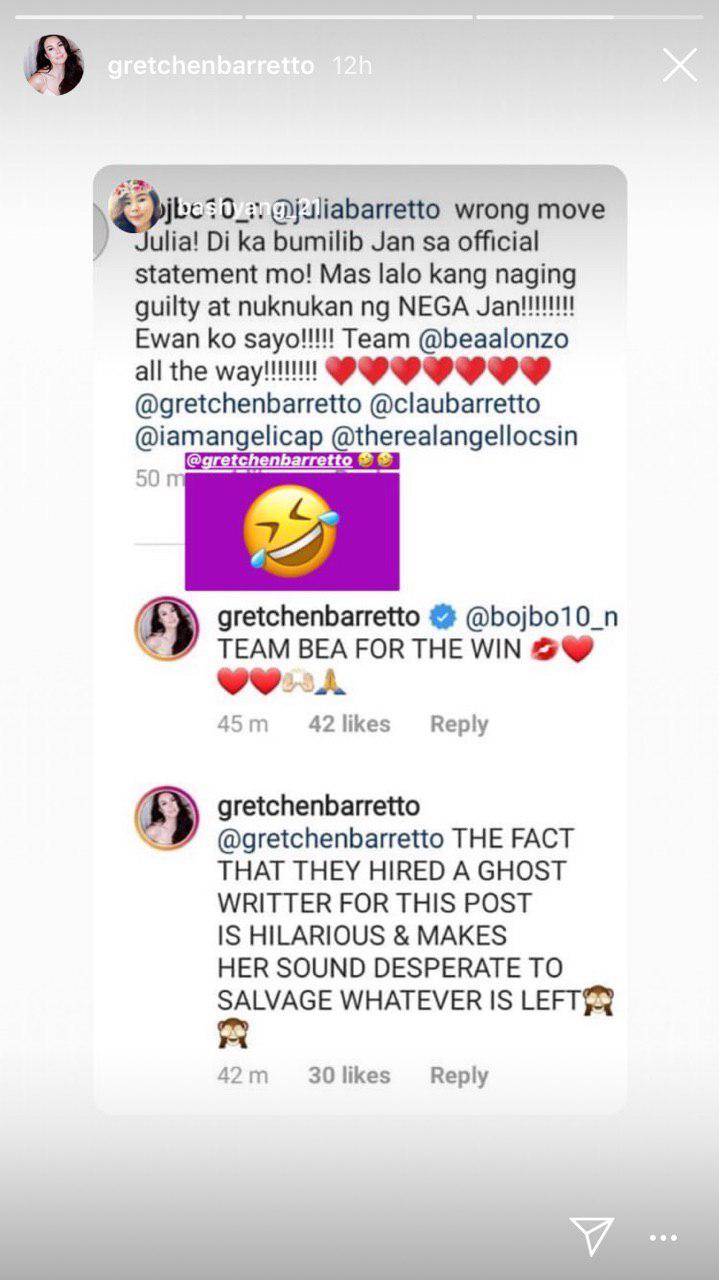 Sisters Gretchen and Marjorie, Julia's mom, haven't been on good terms for some time now. Gretchen told PEP.ph in 2015 that she has a "silent war" with Marjorie. However, she didn't reveal the cause.
Gretchen was also disappointed in Dani Barretto recently. In a vlog, Dani credited only her mom Marjorie for raising her. Gretchen disputed this, saying that when Marjorie was pregnant with Dani, she lived in Gretchen's home. Gretchen said she even paid for Dani's hospital bills and the nanny's salary.
"Dani was the apple of my eye," Gretchen said. "I provided everything, including love and attention. And so did Claudine [Barretto]. Minahal ko si Dani. I thought I was her second mother. Ano ako, multo? Ano si Claudine, multo? Parang for me, ouch!"
Gretchen added, "I was hoping I raised or gave love to people who can at least be grateful."