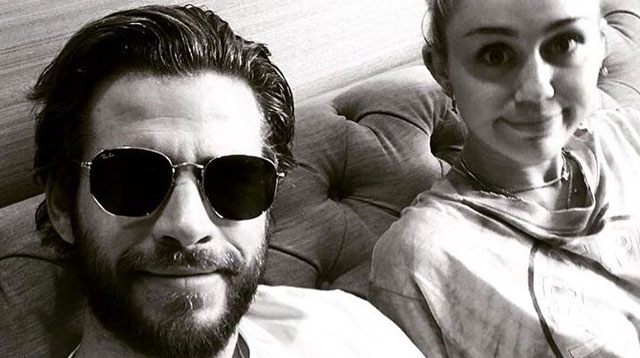 Liam Hemsworth posted a really cute picture of himself and Miley Cyrus on Instagram. Well, most of us thought it was cute. Miley, however, might not have thought it was so cute. Like most people who have been tagged in a not-100-emoji group photo (aka everyone), she had some serious questions about the photo he picked: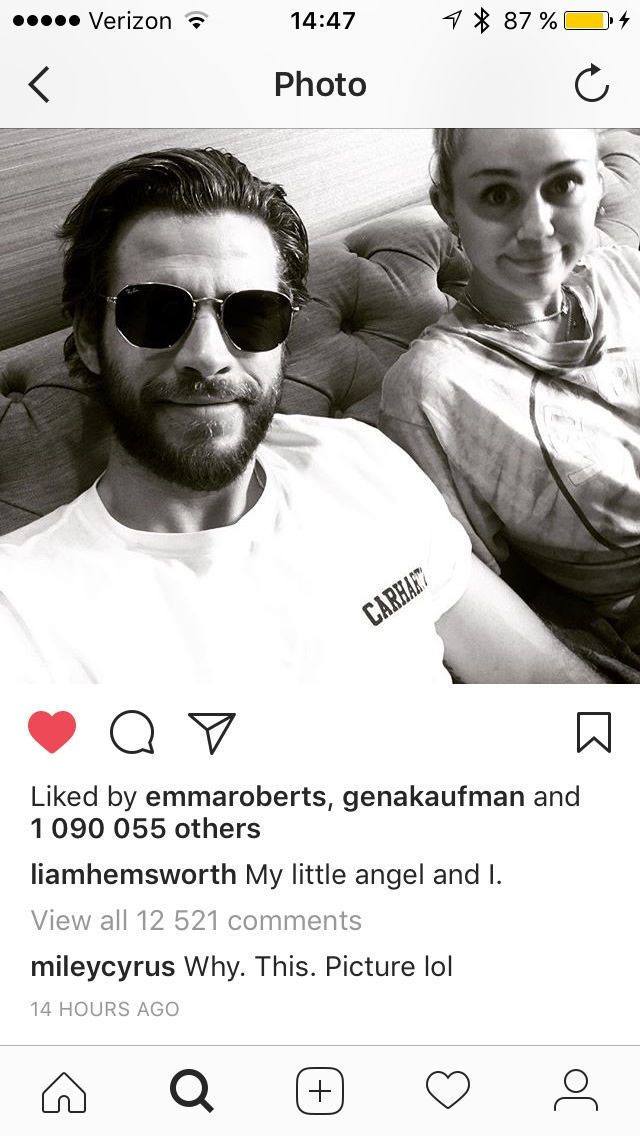 Just like anyone who wishes it had been literally any other photo, she left a comment on the post: "Why. This. Picture lol," she wrote. Extremely relatable.
But maybe she didn't hate it that much (or maybe she knew that everyone would know exactly how she felt), because she then posted a screenshot of the photo and her comment on her own Instagram for her 69.3 million followers to see:
(Fellow Disney alum Demi Lovato definitely didn't hate it, either.)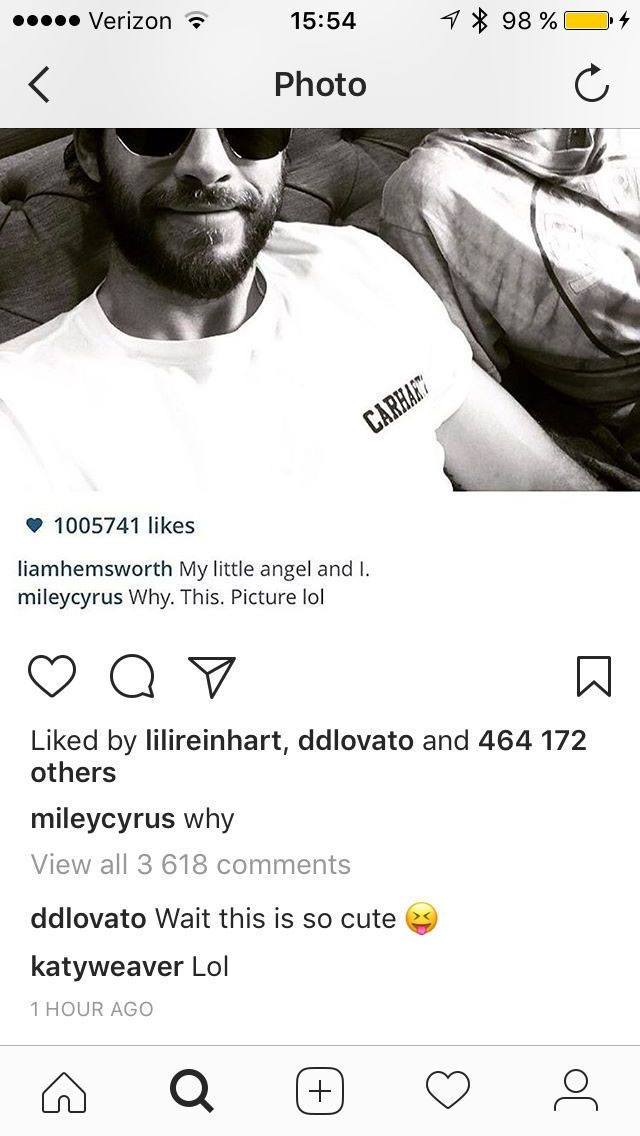 Miley continued Insta teasing her fiancé with one last hilarious shot. Although, with the whole "getting photographed by the paparazzi" thing, this call-out is admittedly a little less relatable than the previous time:
Liam liked it, nonetheless (and so did Stranger Things mega babe Millie Bobby Brown):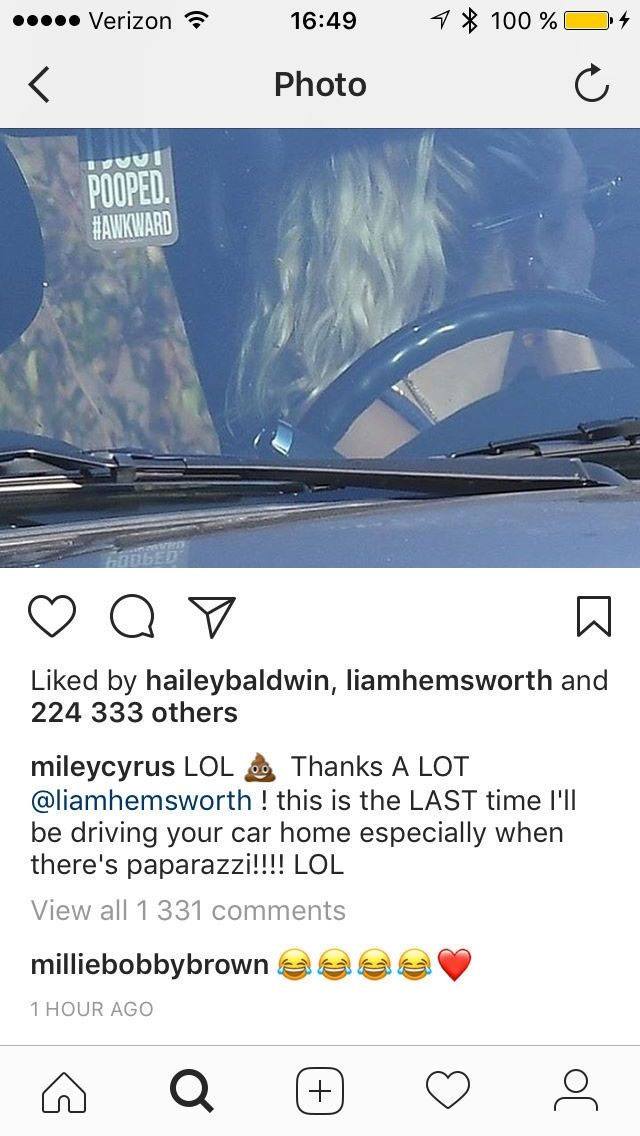 Is anyone else basically just obsessed with this relationship?
***
This article originally appeared on Cosmopolitan.com/uk. Minor edits have been made by the Cosmo.ph editors.
Recommended Videos