We're still a bit teary-eyed with Catriona Gray's last walk as Miss Universe at Miss Universe 2019, and now there's even more reason for us to remember her final reigning moments with extra fondness.
Catriona passed on the crown to Zozibini Tunzi of South Africa. We're super proud of the Philippines' Gazini Ganados, who made it to Top 20! She also won the pageant's National Costume competition with her Philippine Eagle-inspired gown.
Mak Tumang, who designed Catriona's Ibong Adarna-inspired gown and Mayon gown for Miss Universe 2018, also came up with her dress for this year's pageant.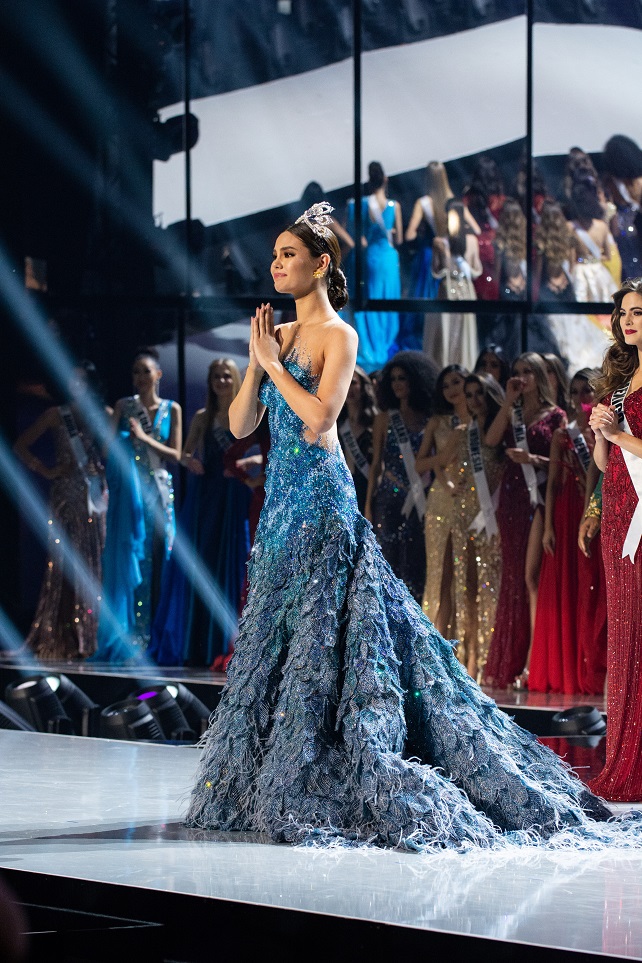 Continue reading below ↓
Recommended Videos
Mak took to his Instagram account to share the inspiration behind the iconic dress, which he calls "Reflection."
"The creation's inspiration stems from the vision of the Philippine Eagle flying over the flawless turquoise seas, embracing our archipelago," Mak explained. "Despite its mighty ability to soar up high far beyond the clouds, it still manages to look down to the point of reflecting itself on the shiny waters. This display of both might and humility is the call each of us heeds."
"As a nation, we are to have a steadfast spirit yet we [must] also take a moment to journey within ourselves. By doing so, we could be able to mirror the beauty that is within us, to mirror what is true and just and to mirror the light which illuminates our path. "Silay," to mirror, "Pagbubulay," to introspect - the Filipino nation's moment of reflection!"
Mak also shared a short film that showcased the details and craftsmanship behind the dress.
So beautiful!