Name one person who has zero insecurities. Does anyone come to mind? Wala, 'di ba? And yup this also goes for our fave, seemingly *perfect* celebs. Moira Dela Torre is an acclaimed singer-songwriter at only 27 years old, but she recently poured her heart out in an Instagram post about her struggle with self-confidence. Posting two smiling pool pics with her husband and constant collaborator Jason Hernandez, she revealed a heartbreaking realization, "I haven't felt confident in a really long time."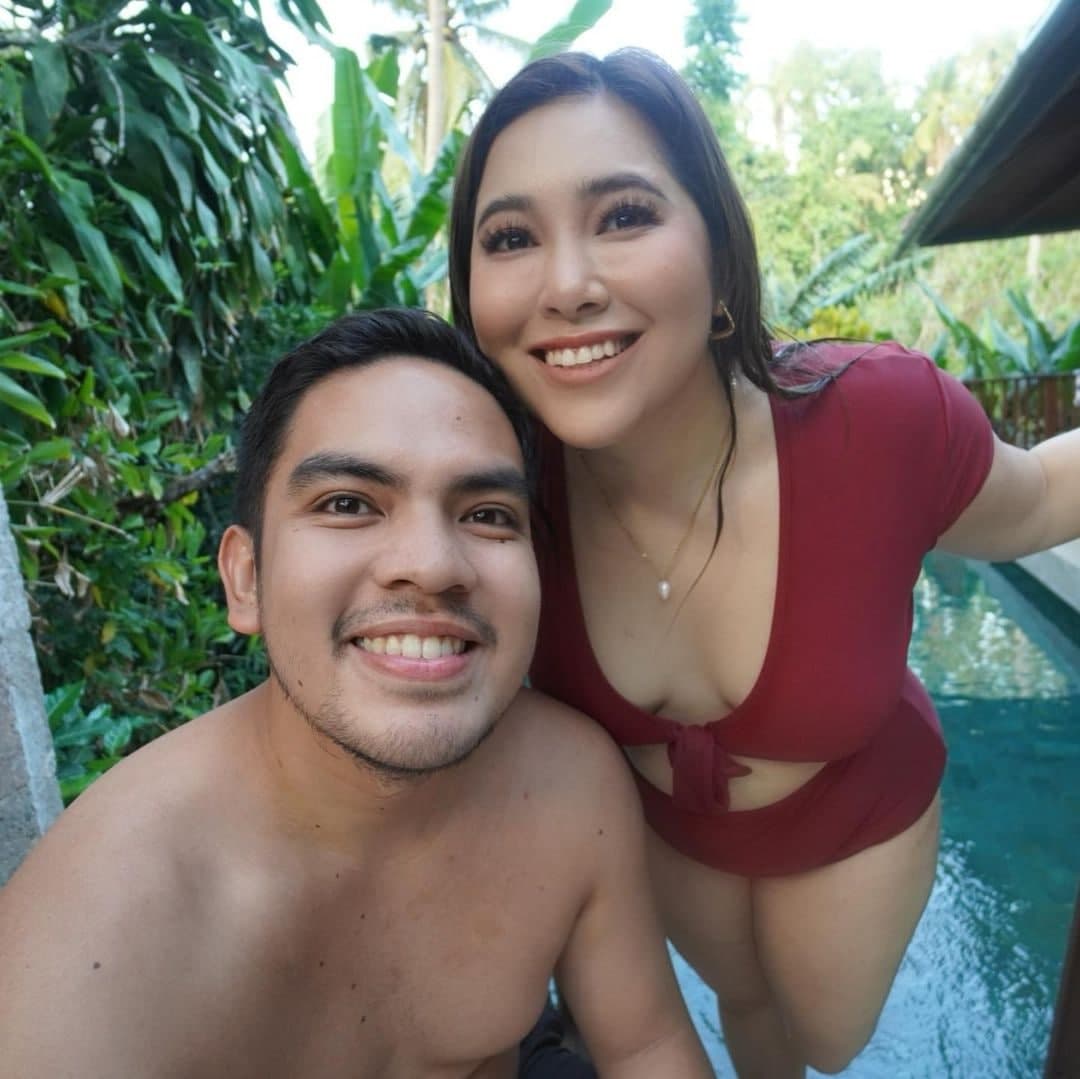 ADVERTISMENT - CONTINUE READING BELOW ↓
Moira detailed how she and Jason looked through old videos where she remembered how "ugly" she felt at that time: "A few weeks ago, Jason and I found our videos from a year ago and I remembered how ugly I felt and noticed how I was hiding in every single video. I never liked pictures, 'cause I never liked what I saw."
She's grown from it and now believes that she "never had to hide. Ugly was just a feeling, but it was never my description. Because you and I were fearfully & wonderfully made."
In spite of suffering from PCOS and psoriasis, and the "unwanted weight gain" that comes along with her conditions, Moira said that she feels she's at her most confident. "I never thought I'd find confidence like what I have now at the heaviest weight I've ever been, in the middle of a pandemic. It's a process and a daily battle, that's for sure, but I've come to learn that lasting confidence doesn't come when you finally have it all together or when you get to the finish line~ it comes when we learn to love ourselves where we are at present."
ADVERTISMENT - CONTINUE READING BELOW ↓
Recommended Videos
Moira then thanked Jason for "teaching me to love myself even in the in-betweens, reminding me that while I have a long way to go, I have come so far. Babe, thank you for loving me, in every season, goal weight or curvy. Thank you for cheering for me every step of the way, whether I wake up motivated or feeling defeated. I'm now learning to love myself because you make loving me look so easy."
Moira's post got an influx of comments from her followers and celeb friends, but the most heartwarming one was from Jason himself. He sweetly wrote, "I'll always be proud of you. Beauty is not just physical (though you are a chikabebe). If looks lang yung basis ko on liking you, kabahan ka when we get old. But I found my best friend. No one makes me laugh like you do. No one gets me like you. No one finishes my sentences like you (lalo pag englishan na). I'm always proud to be seen with you, I'm always proud of you. Ganda yan eh."
ADVERTISMENT - CONTINUE READING BELOW ↓
***
We're officially on Viber! Be part of our growing community and subscribe to Cosmopolitan Philippines now!
EXPLORE COSMO