Meet Payton Hobart (Dear Evan Hansen's Ben Platt) an ambitious high school senior with one goal: to become president of the United States. In order to do so, Payton thinks he needs to do two things: First, become student body president at Saint Sebastian High School; and two, get into Harvard, which has produced the most number of US presidents. The Politician follows Payton as he navigates through the tough and treacherous landscape of high school.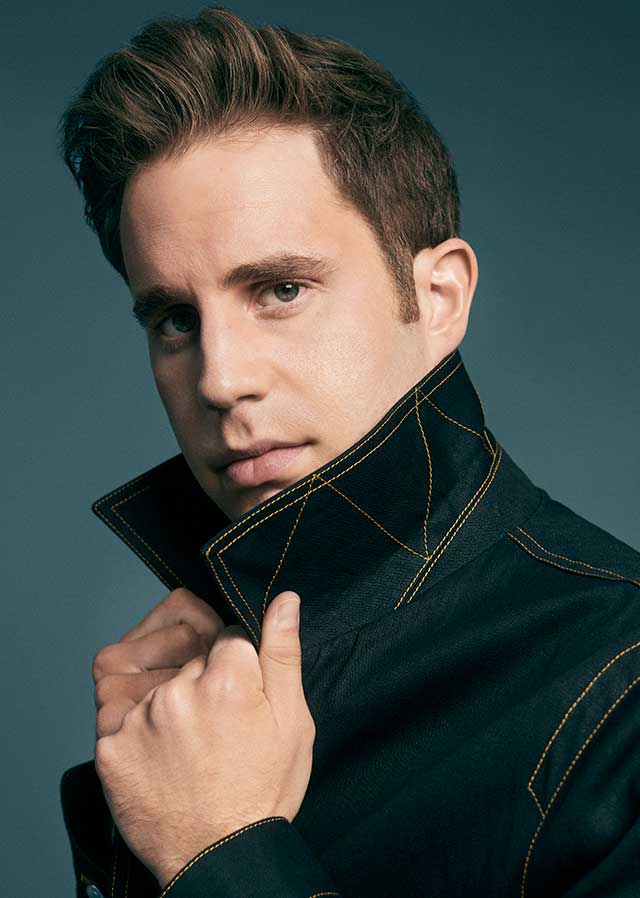 Of course, Payton isn't the only one with ambition. His archrival, Astrid Sloan (played by Bohemian Rhapsody's Lucy Boynton), has a can't-stop-won't-stop attitude, and will stop at nothing until she beats Payton as president. There's also the glorious trio that is Alice Charles (Julia Schlaepfer), Payton's girlfriend; James (Theo Germaine), and McAffee (Glee alum Laura Dreyfuss), Payton's closest friends who double hat as his political advisers. Ah, and then, of course, there's Infinity Jackson (played by Set It Up's Zoey Deutch), Payton's running mate, chosen only because she has, well, cancer.
Viewers will love the show's dark humor, the quick-witted dialogue, the Wes Anderson-esque cinematography, and the stellar cast, composed of veterans like Jessica Lange, Gwyneth Paltrow, January Jones, and Dylan McDermott. Plus, if you love a good Ryan Murphy creation (Glee, American Horror Story, and American Crime Story), you'll get a kick out of this show!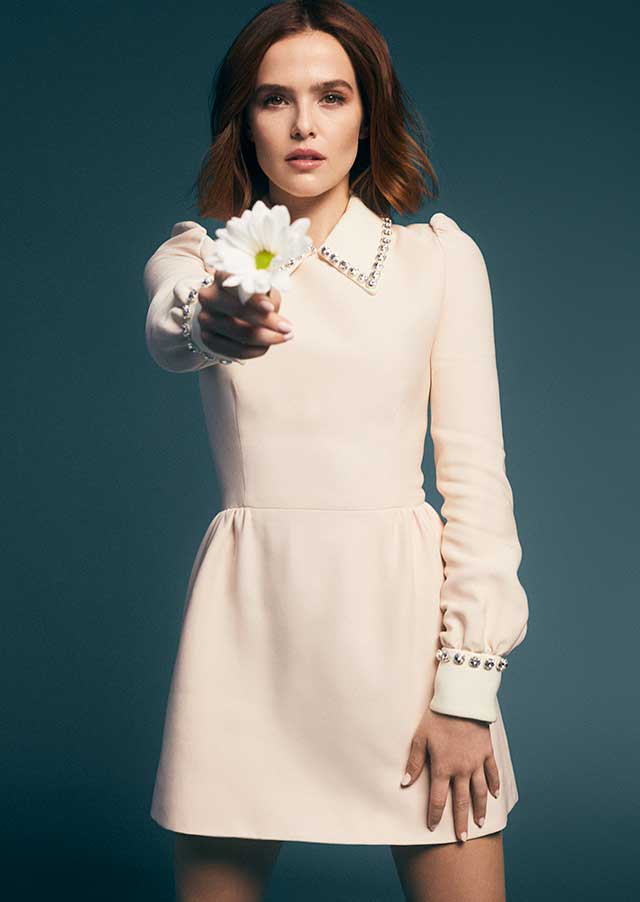 Continue reading below ↓
Recommended Videos
Cosmopolitan was lucky enough to fly to London to attend the show's exclusive red carpet screening and interview the cast!
I arrived in London on the day of the red carpet screening—barely awake, of course—after surviving a 16-hour flight. But the city's energy has always been contagious, and since our hotel was right smack in Central London, there was always something to do, something to see, and something to explore.
No glamorous gowns and suits at the red carpet, held at the quirky Ham Yard Hotel in Soho. It was a very intimate affair, which I loved. They previewed the first episode, before calling the cast—Ben, Zoey, Lucy, and Laura—on stage for Q&A with the guests. Cosmo was also lucky enough to score an exclusive interview with the cast members two days after the screening!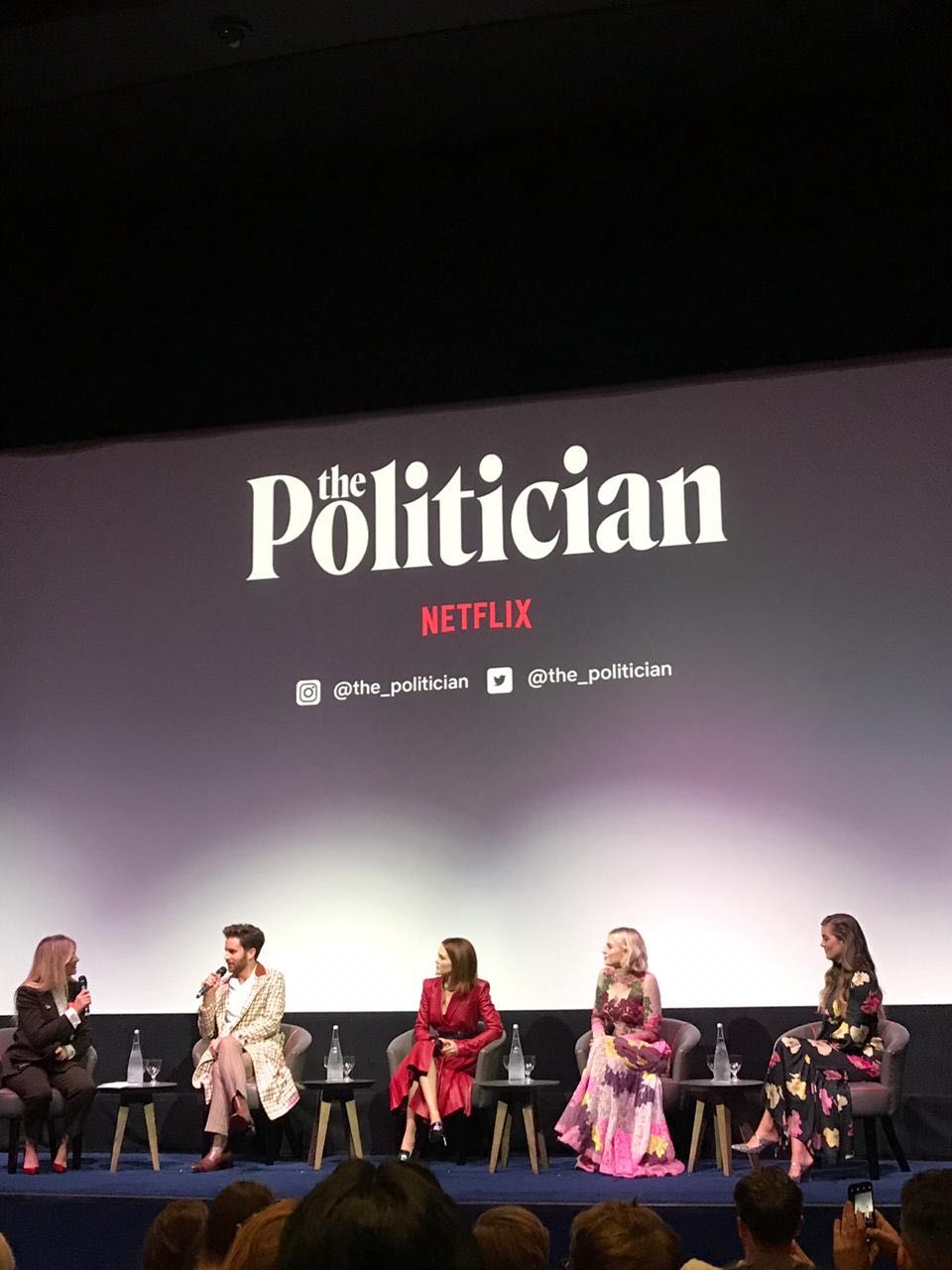 On Their Characters
Ben revealed that while there were many similarities between him and Payton, playing the high school senior still felt quite unreal. "I'm not nearly as assertive as he is, but I feel very driven. I have a lot of ambition, and I've always been very focused on my goals and what I want to accomplish," he revealed.
Lucy echoes the same sentiments, saying, "It's so liberating playing Astrid. I know I personally have a habit of being unapologetic for myself or trying to be almost always polite than anything else. But that's absolutely not a priority for Astrid. She is very outspoken and doesn't tiptoe around anyone."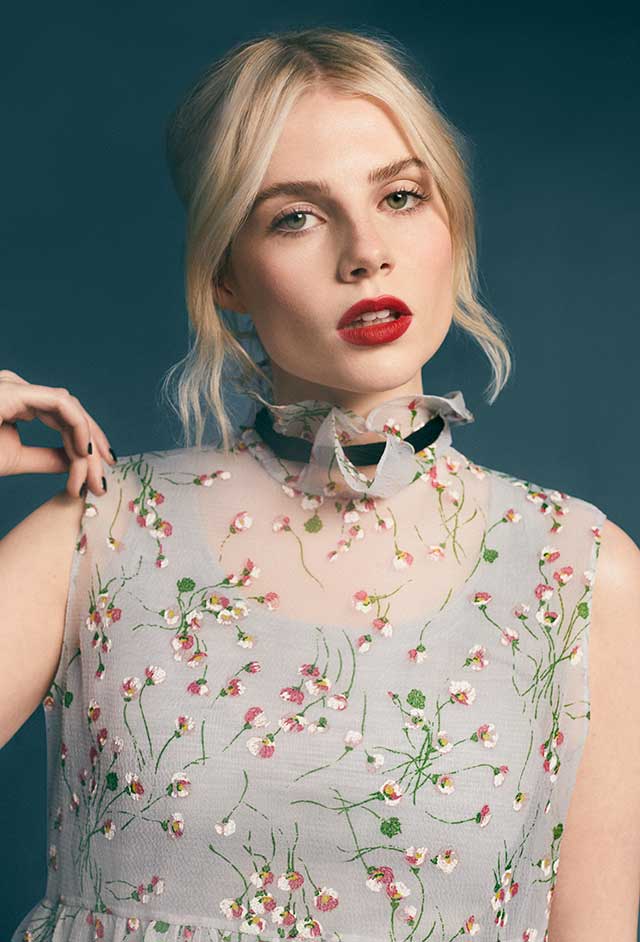 Ben, who is also among the show's executive producers, says that he was hungry to move outside of acting. "For Ryan [Murphy] to give me the opportunity to have a seat at the table creatively, and to be involved as a producer really put a fire under my butt to invest in the whole piece—not just in my own performance, which was a beautiful experience. I hope to keep doing that."
While Payton and Astrid have become fast fan favorites, it's Laura's McAffee who really stole the show for me. Her dry humor and quick wit had me hooked from the start. "I guess it's so amazing to play a character that's so comfortably themselves, and I think that's the most fun," Laura said.
Of course, fans of Zoey in Set It Up will absolutely love the actress' comeback on Netflix—this time as Infinity Jackson, whom she defines as "an octopus with broken tentacles."
"Octupi are very mercurial and smart, and they're able to literally blend into wherever they need to survive. They can turn into a different creature and [change] appearance when they need to. And it's not because they're trying to be manipulative. They do it because they need to survive. The broken tentacle element is because she's Infinity. She's been isolated and held back, so I wanted her limbs to feel weak," she ends.
On The Fake Self vs The Real Self
One of the themes which the show tackles is authenticity, and Payton struggles with this because of what he wants his classmates to perceive him. To win student body president, Payton thinks he needs to act and think a different way in order for people to like him. In fact, a lot of the characters on the show struggle with how they want to appear in front of their classmates.
"Authenticity doesn't always have to look like unfiltered vulnerability. I think that's very important to show your flaws and shortcomings, but it's also perfectly healthy, respectable, and authentic to want to put your best foot forward and want to show a good version of yourself. [It's okay to] show your confidence, what you're proud of, and what you're good at. I think those things can be authentic, too. And it's okay to feel like one thing is your authentic self and then change your mind. I don't think you need to be stubborn in sticking to the person who you thought you were at 19 or 20," Ben says.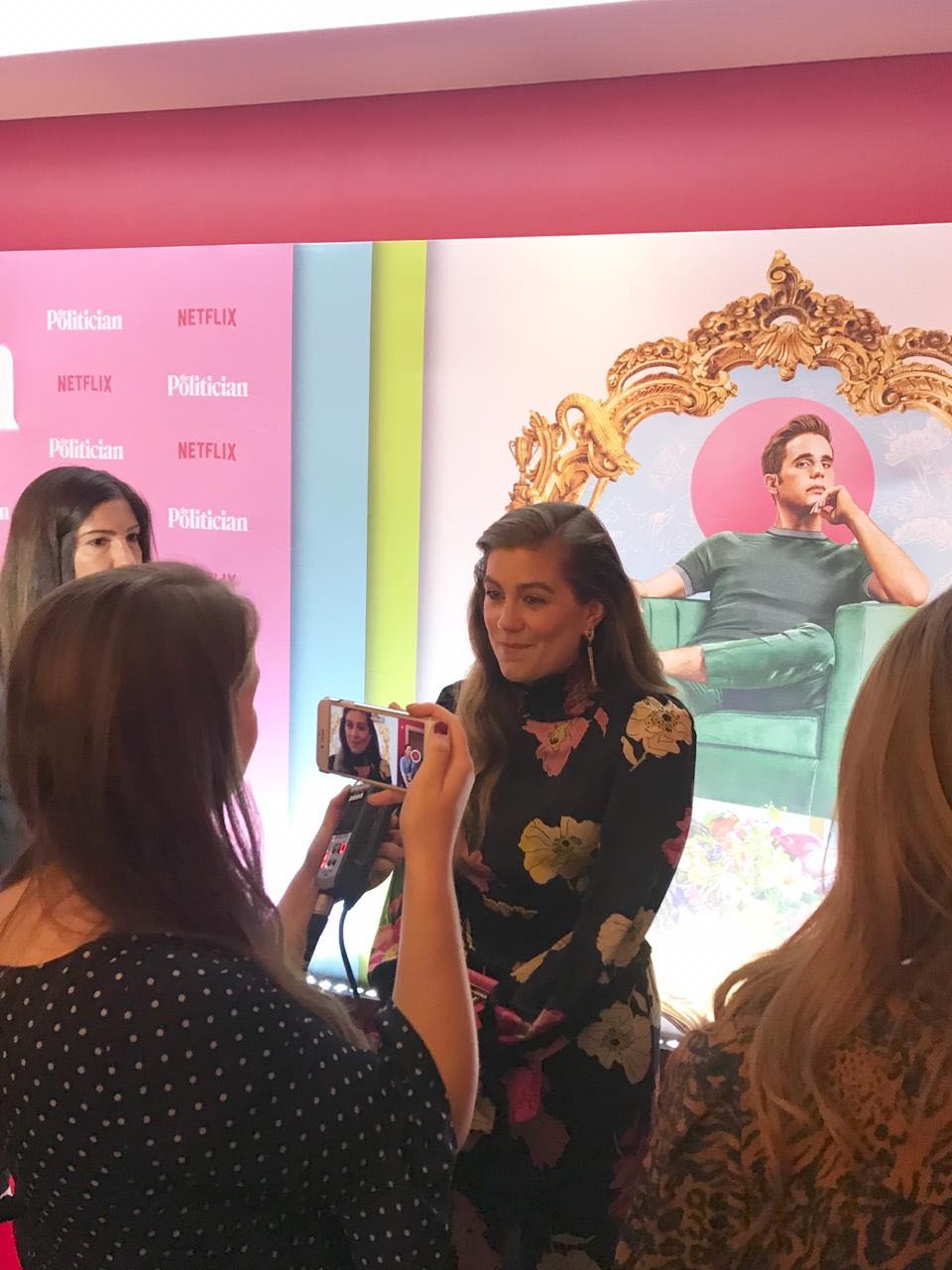 Lucy has one advice for women who are struggling with authenticity in this age of the always on, and always online mentality: "Ditch the fake self," she says.
"I think it's so easy to slip into it especially in the context of school, like working yourself out and trying to understand how you feel about everything. I think you're so vulnerable in that environment that it's so easy to kind of create a protective façade. But looking back, I felt like I had to do it when I was younger, and it was such a waste of time. The earlier you can find yourself, the quicker you find your people as well," she adds.
Zoey says that at the end of the day, people just have to treat other people with kindness and respect. "We treat ourselves so badly with the things we say to ourselves. I would never say the things I say about myself about other people. I would never talk to somebody else the way I talk to myself. It's like we learn manners about—in relation to strangers and other people—but we never learn it [for] ourselves."
Laura puts it beautifully, "As long as you're honest, you can't be ashamed of anything."
The Politician is currently streaming on Netflix. Still not convinced? Catch the trailer below!