Netizens couldn't help but react when Jasmine Curtis-Smith posted an IG Story to air her complaint about a food delivery rider.
"Your rider stole my order," Jasmine's IG Story read, where she blurred the rider's face and tagged the food delivery service. "He won't answer texts or calls."
In the IG story, Jasmine also tagged the accounts of the food delivery service, Ogie Diaz, as well as those of a media outlet and two entertainment websites.
"Hmm sana 'di na i-post," tweeted one netizen, who came to the defense of the delivery rider. "I know 'di mo nakuha yung food mo, pero puwede naman i-report sa app. What if nagka-prob lang? Nai-post at napahiya na si kuya, siguro naman 'di gaanong kabawasan yung halaga [na] nawala sa 'yo. Pero yung kahihiyan ng tao, if 'di naman sadya ang nangyari, 'di na [maibabalik]."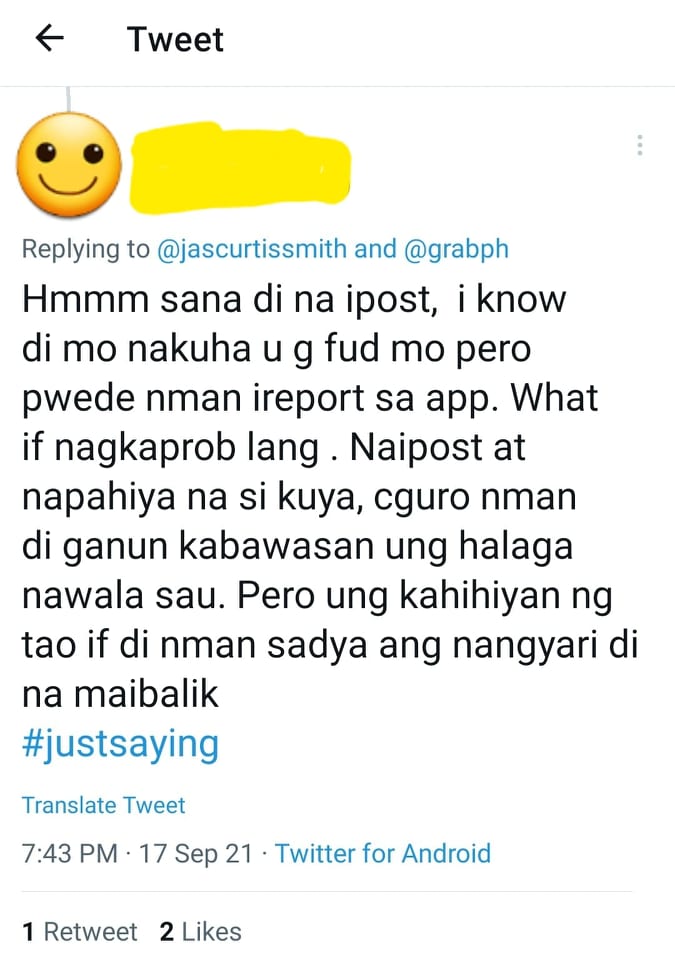 Jasmine, who has already deleted the IG Story, replied to give the netizen an update. 
"Hi, I've taken it down and I did simultaneously report it in the app, and via Twitter. The Grab team has processed my refund. Wala po sa halaga ang concern. Thank you for your advice and I will take this on board next time."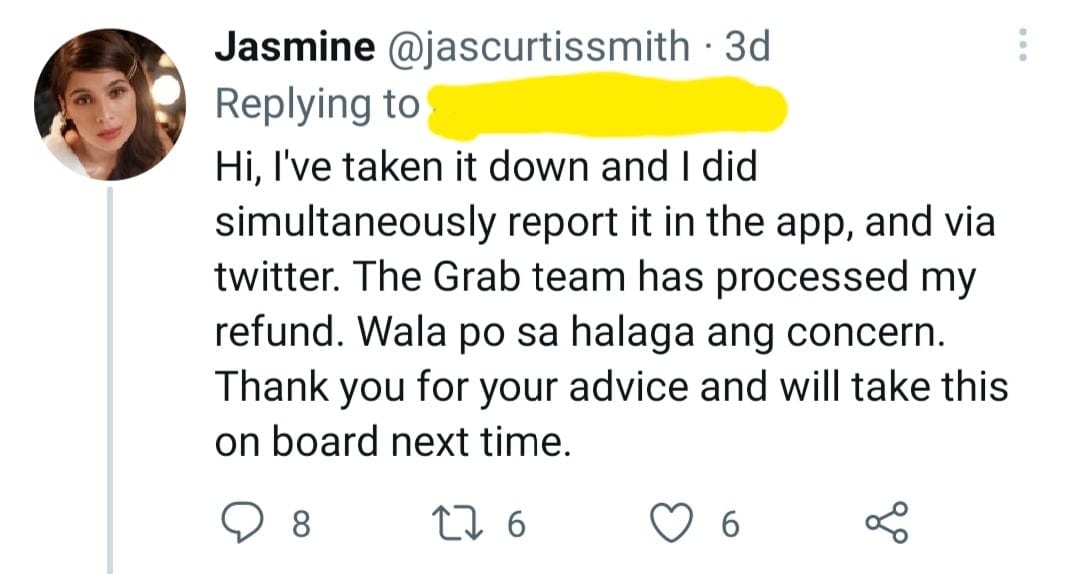 Continue reading below ↓
Recommended Videos
Another netizen replied to Jasmine's tweet to express his disapproval over her "shaming" the food delivery rider.
"Damage has been done. Clearly, you took the post down after people called you out on it. Disgusting how you celebrities think you're all high and mighty. Remember this: Without your fans, you wouldn't be where [you are] today."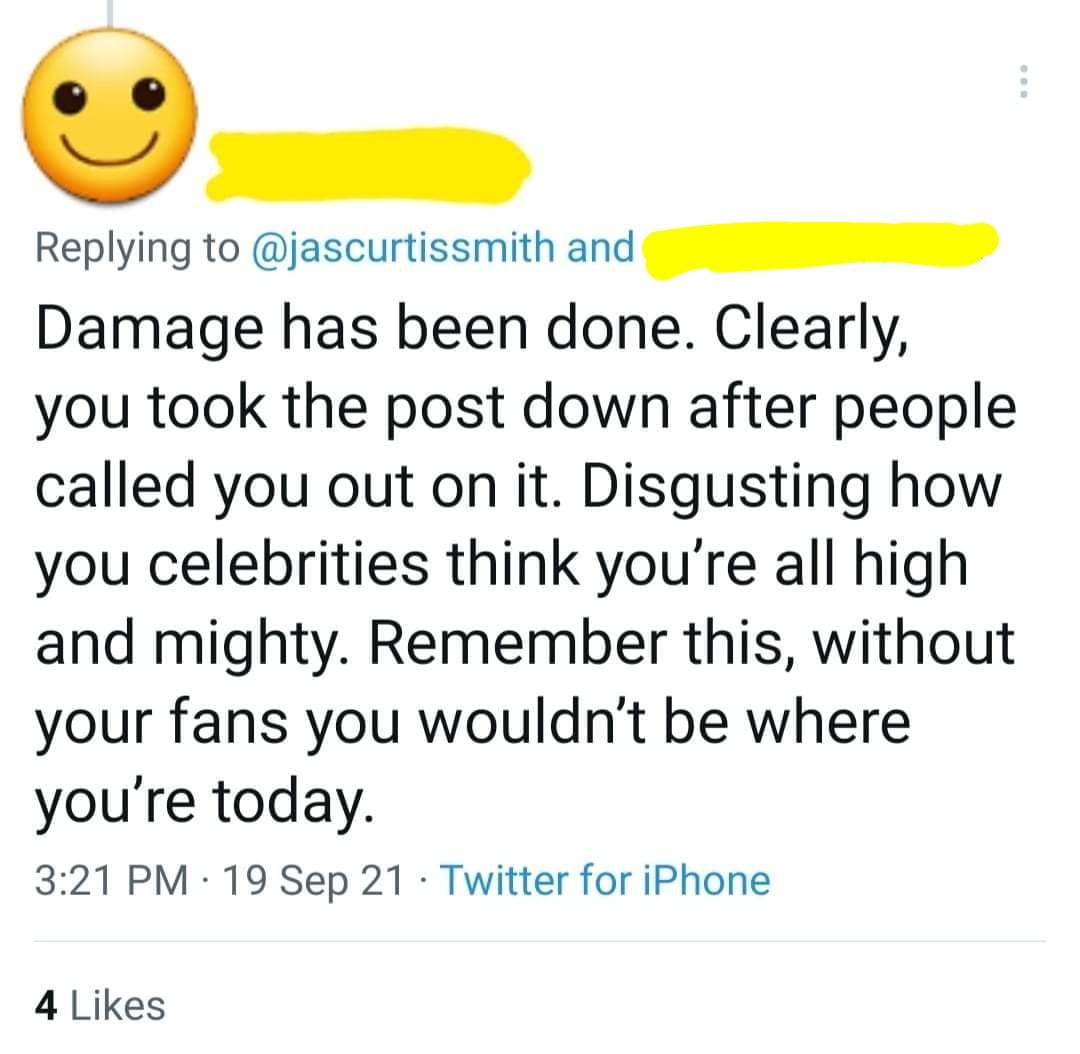 The food delivery service has acknowledged Jasmine's concern on Twitter and has confirmed it was investigating the matter.
"Hi there, Jasmine! So sorry to hear about this. We've responded to your DM. Rest assured that an investigation is already underway and we'll keep you posted. Thank you."
EXPLORE COSMO