Soo, the 91st Academy Awards is tomorrow, February 25, and is currently host-less. It's definitely going to be different than the Oscars that we're all used to, but I mean, as a society, we've seen stranger things. Meatless meatballs and driverless cars are much more far-fetched than the Oscars without a host, right? Right.
Still, it's kind of tough to picture the award show without a host. Whose not-so-funny jokes will we all tweet about now? Well, it won't be just a super long awkward silence. Hopefully. Here's everything you need to know about the host-less Oscars.
Here's what happened (in a nutshell)
Kevin Hart was originally set to host this year's Oscars. But shortly after it was announced, some homophobic things he tweeted in 2009 and 2010 resurfaced. After a very public mess of non-apology apologies, Kevin decided he was "over" the drama, and would not be hosting.
Here's how it will work
According to Variety, the show's producers will choose a group of super famous celebs to keep things moving. You can probably still expect plenty of monologues and the typical banter about public events.
ADVERTISMENT - CONTINUE READING BELOW ↓
Maybe someone will even volunteer as tribute to riff off of Lady Gaga's infamous "100 people in a room" speech.
The presenters actually look pretty promising
Hypothetically speaking, there are enough dope presenters lined up to create a fairly accurate "Which 2019 Oscars Presenter Are You Based On Your Zodiac Sign?" quiz. I mean, I won't, but I'm just going to say that all the Aquarians in the world will probably be hyped to see Awkwafina walk across the stage.
This year's presenters include: Amy Poehler, Tina Fey, Jennifer Lopez, Michael B. Jordan, Jason Momoa, Sarah Paulson, Emilia Clarke, John Mulaney, Pharrell Williams, Maya Rudolph, and like, a ton of other people that even your parents will recognize. TBH, I'm not quite sure why the Academy couldn't have just picked two of these people at random for a host, but... ¯\_(?)_/¯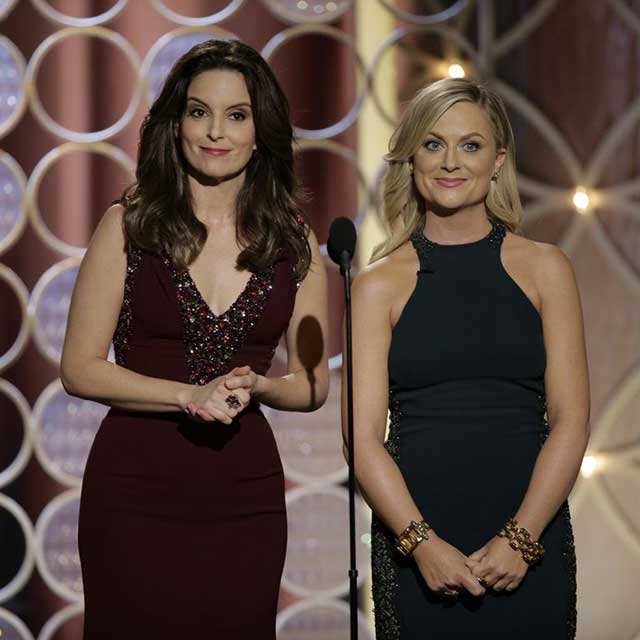 ADVERTISMENT - CONTINUE READING BELOW ↓
Recommended Videos
It's not the first time the ceremony will be host-less
The Oscars has aired without a host before. The 61st Academy Awards didn't have one, either. The 1989 ceremony is widely considered to have been a hot mess, but it wasn't necessarily due to the fact that there wasn't a host. The debacle opened with an OTT performance with Rob Lowe and Snow White, and ended with 17 celebrities, including Julie Andrews and Paul Newman signing an open letter calling it "an embarrassment" a few days later. YIKES!
Hopefully, this one will turn out much better.
***
This article originally appeared on Cosmopolitan.com. Minor edits have been made by the Cosmo.ph editors.
EXPLORE COSMO