We just got our first glimpse of Paulo Avelino's character in the upcoming film Fan Girl via an Instagram post by writer and director Antoinette Jadaone. In the photo, we see Paulo treating the wound of a ~faceless~ girl in a high school uniform. And in the caption, Direk Tonette specifically notes that this movie is NOT going to be a romantic comedy. OMG. 
Here's more tea, guys: Paulo is playing...himself! Production company Project 8 Corner San Joaquin Projects also posted a snap of Paulo, saying, "Paulo Avelino plays Paulo Avelino in Fan Girl. Who's the lucky fan girl? Or is she lucky at all?" 
Fan Girl's cinematographer is Neil Daza and the film's production design is headed by Ferdi Abuel. They both previously worked on the visually-satisfying 2019 movie Ulan, which starred Nadine Lustre.  
Continue reading below ↓
Recommended Videos
Here are more behind-the-scenes photos of Paulo during shooting (you're very welcome):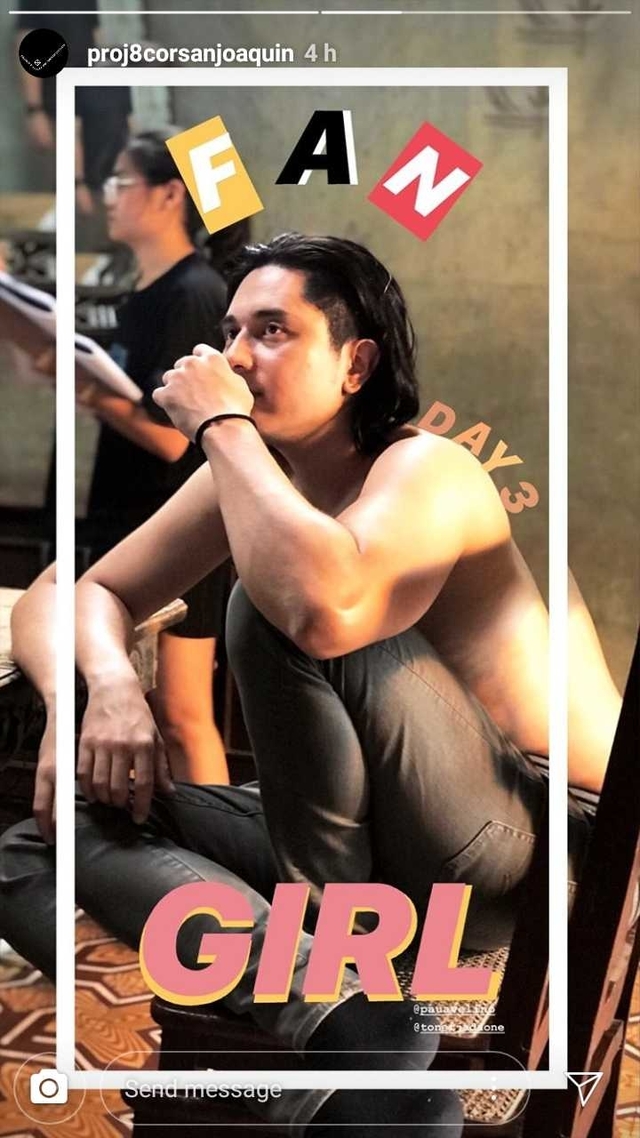 Earlier this year, Direk Tonette held open auditions for the film's leading lady! If you're wondering how the story's going to play out, here's the sitch: An obsessed teen fan finds herself inside a mansion with the celebrity idol (Paulo Avelino) she thought she knew. In the process, she learns why people always say "never meet your heroes."
We can't wait to meet Paulo's new leading lady! Will the unnamed fan girl be totally in love with Paulo's character Dio from I'm Drunk I Love You? Will she have posters of him as General Gregorio Del Pilar in her room? I guess we'll just have to stay tuned for more updates! 
Follow Lily on Instagram.