Between us K-drama enthusiasts, it's very likely that we're not the only ones who've dreamed of meeting their favorite K-drama oppas. But very few of us can probably say that they've met—and better yet, worked with—their K-drama crushes. For content creator, model, and self-love advocate Chennie Montero, it was quite the once-in-a-lifetime experience when she got to play an extra and act alongside Park Bo Gum. 
Apart from being a YouTuber, Chennie is also a model and actress. She takes on minor acting roles from time to time. She most recently appeared as a background talent in the American TV series Almost Paradise. And yes, on her list of acting credits is an appearance in the 2013 family and comedy K-drama Wonderful Mama starring Bae Jong Ok, Jeong Yu Mi, Kim Ji Seok, and Bo Gum.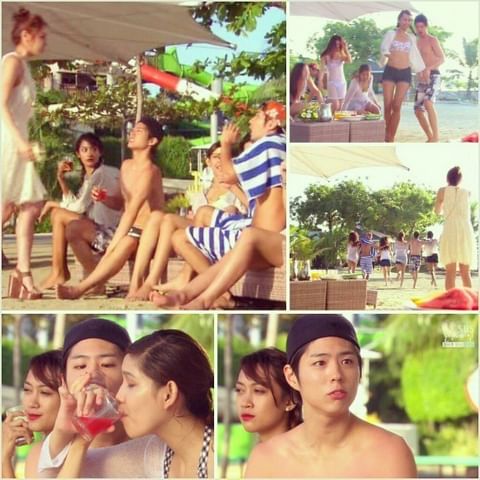 Here, Chennie shares with Candy what it's like to work with Bo Gum and act in a K-drama:
How did you end up acting in a K-drama with Park Bo Gum?
Chennie: "The Korean production team asked for help from the Cebuano production team—Above The Line Productions—and they reached out to my previous manager. I was called for an audition or screening for extra talents for a K-drama to be filmed here in Cebu. I didn't know the title of the show then and I didn't know who I was going to work with prior to the interview. I just thought it was a really good opportunity, so I took it. I was interviewed (I think it was the director who interviewed me) and I was called the next day informing me that I got in.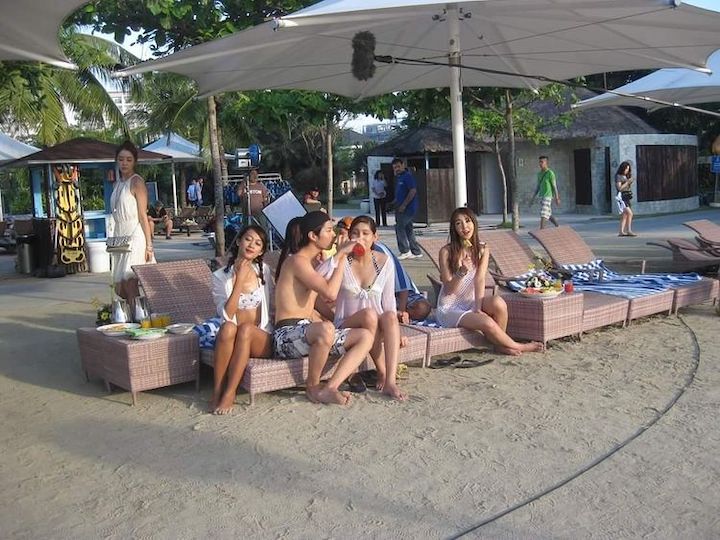 Continue reading below ↓
Recommended Videos
"In this Kdrama, I was one of Park Bo Gum's girlfriends. His brother in the drama, who was played by Kim Ji Seok (When The Camellia Blooms), had two girlfriends, too. Yes, they had two girlfriends each. Haha. And yes, I worked with him, too!"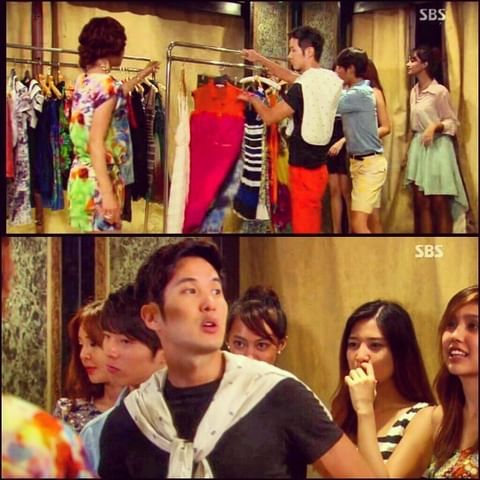 What was it like working on the set of a K-drama? Is it any different from how local shows are filmed?
C: "I was nervous but more excited because it was my first time to work with an international production. It's different. They're [stricter] and have so much attention to detail even with background talents' movements—to think we're just in the background. There was one take when the director called me out, I think it was because of my hand placement or my facial expression. They had to retake the whole scene because of that. I felt sorry but that was the time I saw how they have so much attention to detail—from facial expressions to movements.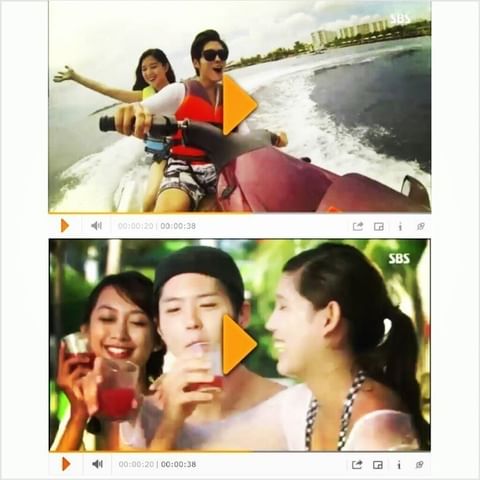 "As far as I can remember, they filmed it in a resort in Mactan, Cebu. I don't remember for how long but I [spent] three or four days filming with them. The call time [was around] 4:00 or 5:00 a.m. Everything was provided: wardrobe, hair and makeup, food and drinks."
How would you describe the experience? In three words, how would you describe Park Bo Gum?
C: "It was a memorable experience! It was like working and having fun at the same time. I was just glad I didn't have any speaking lines at that time as it was my first international acting project. Park Bo Gum wasn't famous at this time of the filming. I didn't even recognize them all. I was just enjoying the whole experience. I also respected their space.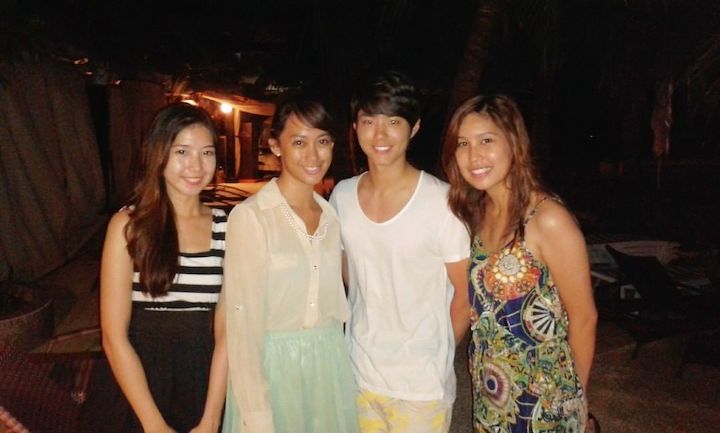 "The first time I met him, we had our makeup done together. He was wearing a white t-shirt and beach shorts, holding his script book. He was polite. He smiled and greeted everyone in the room. If you have watched him in Record of Youth, how he is there is similar to how he is in person. He's reserved, but smiles and is polite. He didn't look like the type you would be afraid to approach. He had a friendly vibe and is humble.
"If I could describe Park Bo Gum in three words: gwapo, polite, and talented! He didn't look like he aged at all! Just remembering his face when I worked with him and now, he still has a baby face."