Netflix's new ~scandalous~ historical drama stars Regé-Jean Page as the rich and charming Simon Basset! If you haven't seen the show yet, it's set in a reimagined Regency London and features the Bridgerton family and their love lives. Daphne Bridgerton (Phoebe Dynevor) is pressured to find a husband, while Simon, the Duke of Hastings, is determined NOT to marry ever.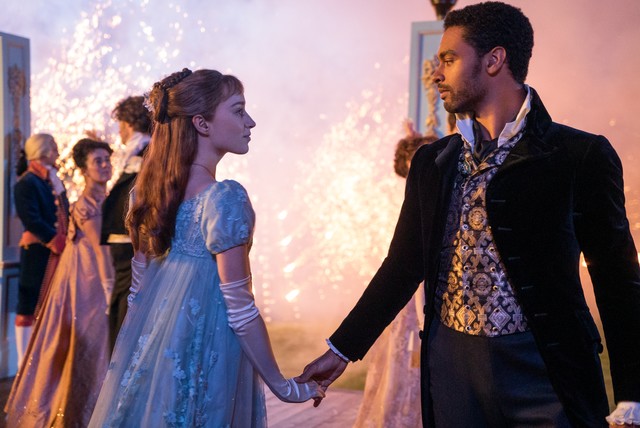 Here's everything you need to know about our new favorite leading man: 
1. Regé spent much of his childhood in Zimbabwe and moved to London at the age of 14.
According to Variety, his childhood included travels to Africa, the U.K., and the U.S. "I think it's very useful growing up in different places across the world...Traveling expands your mind. Growing up in Zimbabwe and looking at art you get a very useful perspective," he shared in an interview. 
2. He didn't always plan on becoming an actor and thought of it as more of a "hobby." 
Regé told Interview Magazine in 2016 that acting was his hobby as a teenager, kind of like "a paper route." He added that the money he earned would pay for his Gameboy and at that time "I wasn't really paying much attention to it." He was studying to be a sound engineer in college when he discovered the British National Youth Theatre. The rest is history! 
Continue reading below ↓
Recommended Videos
3. He graduated from Drama Centre London in 2013. 
The Drama Centre's *prestigious* alumni include Pierce Brosnan and Emilia Clarke. During his last year, Regé starred in a production called The History Boys at the Sheffield Crucible.
4. Regé is no stranger to period dramas. 
He was in the 2016 mini-series Roots, where he played a character called Chicken George, "a handsome social magnet who knows how to transfix a crowd with a story, yet doesn't appreciate what he has until his luck abandons him. He struggles with following his family traditions until he is abandoned by his true father, slave owner, Tom Lea."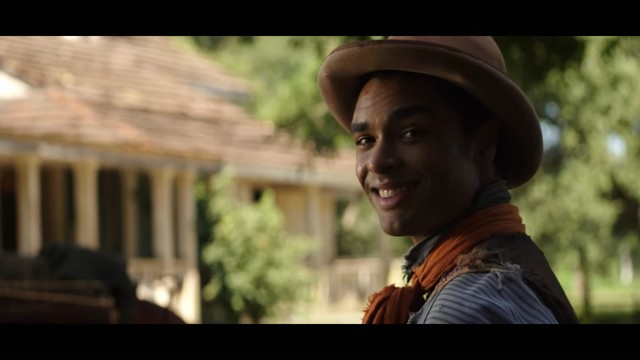 5. He also played a lawyer onscreen.  
His character in For The People (2018) was named Leonard Knox. Like Bridgerton, the legal drama series was also produced by Shondaland.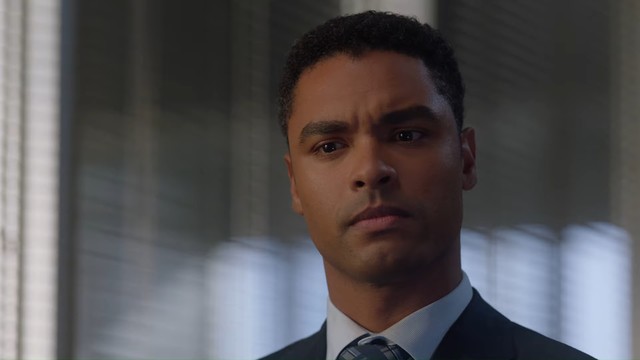 6. He also sings. WOW.
Regé was in a band with his younger brother, possibly during his teen years. He told Interview Magazine that back then, "We were writing loud, angry, righteous guitar music and screaming at people with various colors in our hair." 
7. Regé once "collapsed" on set. 
In Roots, there was a particularly emotional scene where his character George is sold overseas as a slave and separated from his family, and shooting that scene brought the actor to a breaking point. "It felt like the whole universe imploded in on itself," Regé told Gold Derby. "The way we broke for lunch that day, it was maybe the fifth or sixth take of being dragged away. I kind of collapsed and I felt the camera follow me down as a good camera does: 'Oh, this isn't in the choreography but something interesting is happening.'" He added, "It's tricky having your heart broken 10 or 20 times a day on a set like this." 
8. According to Bridgerton's executive producer Shonda Rimes, Regé is such a versatile actor that she "never even knew he was British" until they talked about the role!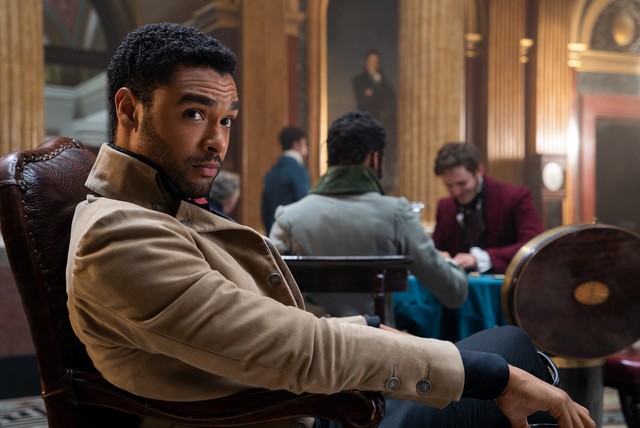 "I thought there was something very three-dimensional, painful, and vivid about Regé as Simon. In a fascinating way, he was exactly what you imagined Simon to be when you read the books, but he also created Simon as his own, which was lovely," she shares with Netflix. "The stories that are built around this character are very well told and Regé is such a versatile actor that I never even knew he was British until we met to talk about this role, which is hilarious. He's really talented and can inhabit a character so fully. I think he's a perfect Simon."
9. He attended an etiquette "boot camp" with the cast to prep for Bridgerton. 
In an interview with Netflix, etiquette adviser Dr. Hannah Greig shared: "We had quite a long period of rehearsals before we started shooting and then we did a boot camp with Jack Murphy the choreographer, who was brilliant. We talked about what to do when it came to bowing and curtsying, and about hierarchy, which is quite important when it comes to who the head of the family is and who's more aristocratic than someone else. We also spoke about how you interact with servants."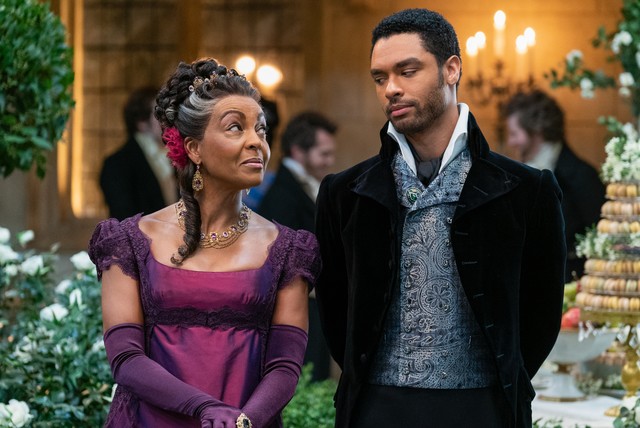 10. Regé enjoyed the boxing lessons and scenes from Bridgerton the most! 
According to a Netflix interview, Regé loved them even though it was always challenging and often ~incredibly sweaty~: "It was really fun to do something so physical and exhausting and to get into visceral play with the other actors. I got on really well with Martins Imhangbe, who plays Will the boxer, and we had a great time in those scenes. They were some of the most challenging days in terms of doing many takes that were as close to the real thing as you're going to get, but we had some fantastic trainers. There's a very specific type of feeling of reward when you walk away from work physically exhausted at the end of the day, and knowing that's going to look great."
***
We're officially on Viber! Be part of our growing community and subscribe to Cosmopolitan Philippines now!
Follow Lily on Instagram.