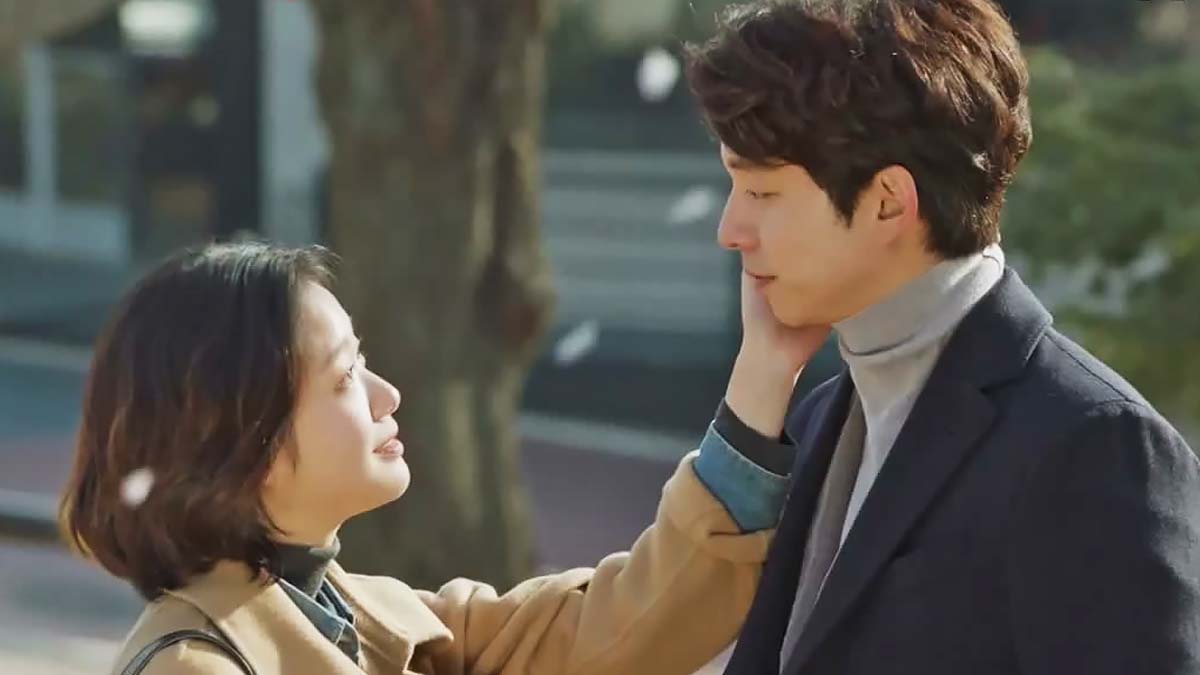 It's undeniable that Korean dramas have great entertainment value. Fans around the globe wouldn't have grown so obsessed otherwise—and part of the charm is the way they tell love stories. And while letting the *kilig* unfold, K-dramas also teach you a thing or two about love, like these lessons we've picked up during binge-watching sessions:
Girlfriends can be stronger than their boyfriends.
The lead couples from series like Strong Woman Do Bong Soon and My Introverted Boss proved that tough women are ~*sexy*~. Do Bong Soon protected Ahn Min Hyuk as much as she could, while Ro Woon helped Hwan Gi overcome his anxieties.
An attractive personality trumps looks.
That's if you're in it for the long run. You just have to keep doing you and your oppa will love every bit of it! So many characters come to mind, including Kim Hye Jin in She Was Pretty, Joo Eun in Oh My Venus, Hong Seol in Cheese in the Trap, Kim Bok Joo, and the OG K-drama female icon, Kim Sam Soon.
There's nothing more life-changing than the moment you realize you're hopelessly in love with someone.
Remember how Kim Shin realized he had fallen in love with Ji Eun Tak? SO MUCH FEELS!
Falling in love with a friend can be so sweet…
Friends-turned-lovers usually last because of the solid foundation of their relationship, and they also make playfully teasing each other and reminiscing those days when you were platonic so much fun. You see that in couples like Bok Joo and Joon Hyung, Hye Jin and Sung Joon, and Ae Ra and Dong Man, who are true #relationshipgoals.
...But it can also be quite heartbreaking.
That's if the other person only sees you as a friend—just like what Kim Shin Hyuk, Jung Hwan, and Baek In Ho experienced.
Selos is normal.
Who could forget how Kim Bok Joo reacted when Jung Joon Hyung went on a double date—without her?! We'd seriously do the same thing Bok Joo did if it happened to us: threaten our guy and put those girls in their place!
Talking about any problem calmly is the best way to resolve it.
Even if the problem seems petty, tell your partner about it and be honest about how you felt! And KEEP. CALM. That's how you make sure there's always open communication between the two of you and you can get over hiccup without bearing grudges.
Getting betrayed by someone you love leaves the deepest scars.
Even if a long time has passed, the hurt that cheating brings may not fade. In the series Suspicious Partner, Ji Wook and Bong Hee (Ji Chang Wook and Nam Ji Hyun's characters) couldn't forgive their ex-lovers who cheated on them. It hurts even more when you betray a lover because of greed, like in the past lives of Sunny and Grim Reaper (Goblin) and Hae Soo and Wang So (Scarlet Heart).
So does breaking a promise.
Everyone felt for Hae Soo when 8th Prince Wang Wook and 4th Prince Wang So crushed her heart with their broken vows. PAASA!
Emotional cheating is still cheating.
*Spoiler Alert*: This was what Sul Hee made Joo Man realize in Fight for My Way. Even if he didn't do anything with the intern, he was obviously fond of her and treated her differently. You don't have to be physically involved with someone else to totally make your girlfriend feel like dirt.
You have to work on yourself before taking care of others.
Time and time again, you see how female leads Hye Jin, Sunny, Bok Joo, and Sul Hee put themselves first—being independent and happy on their own before working on their romantic relationships. You also see it in Hwarang's Moo Myung/Dog Bird and Scarlet Heart's Wang So, who put their love lives in the backseat in favor of their passionate patriotism. Of course, if you truly love the person you're with, you will support and trust their decisions, even if it means you have to sacrifice a little.
Love is worth waiting for.
Love happens when you least expect it, and when it comes, it can really overshadow all the loneliness and pain in the best way. That's what you can realize from Sim Cheong and Heo Joon Jae (Legend of the Blue Sea), Hye Jung and Teacher Hong (Doctors), and Yoon Myeong Joo and Kang Mo Yeon (Descendants of the Sun). Of course, Goblin's couples Sunny and Grim Reaper/Woo Bin and Kim Shin and Ji Eun Tak also show that epic loves can give you overwhelming happiness after a lifetime's worth of waiting.
So, hintay lang—your oppa will come. ;) 
Follow Ginyn on Instagram.
Recommended Videos