In case you needed a reminder that Riverdale season three is on the horizon, The CW rolled out another teaser trailer on Wednesday, and it features more new footage than ever. For starters, Veronica is not letting Hiram get in the way of her relationship with Archie. "We will survive whatever you have planned because we are end game," she warns her dad. Meanwhile, Archie is suddenly sporting a giant "S" on his right bicep. Is... he suddenly... a Serpent? A Serpent-adjacent, to borrow a season two term from Betty? Something completely different?
At some point during the teaser, you might have screamed, moved the scrubber, and screamed again at the sight of Alice and F.P. in bed semi-naked together. This is great news for all the Falice shippers out there, even though it's kind of weird that their kids Betty and Jughead are dating.
Continue reading below ↓
Recommended Videos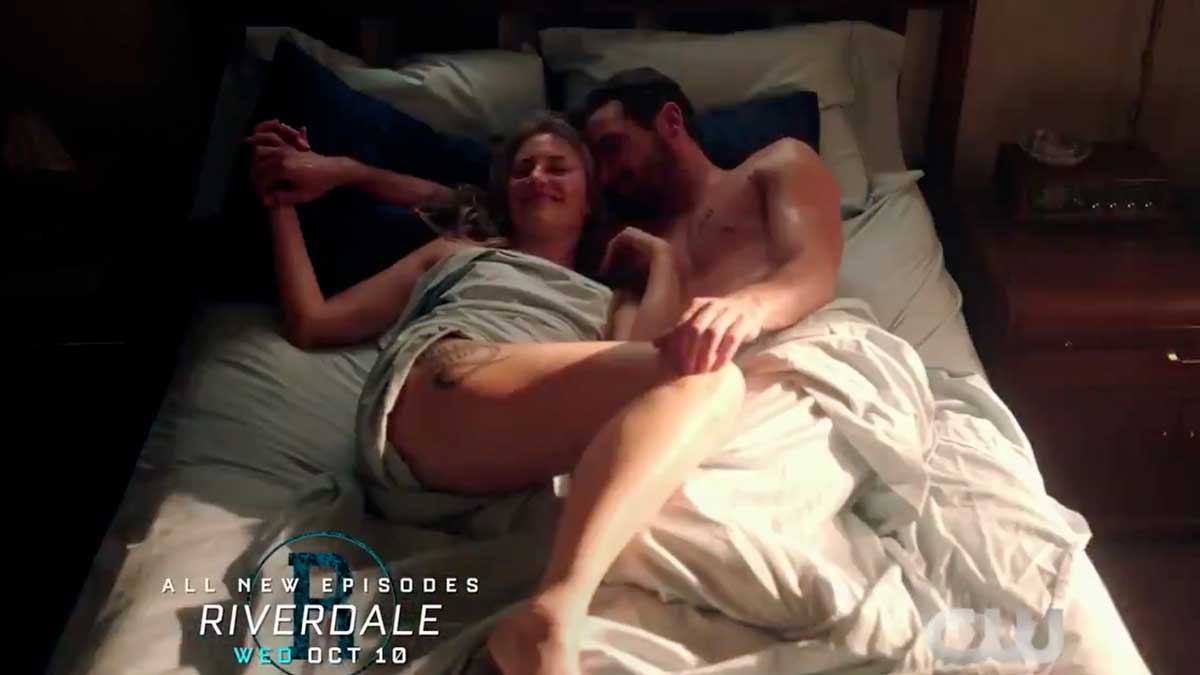 Other highlights to obsess over: Kevin and Moose are still hot and heavy, Archie (shirtless) gets angry and throws a bottle while behind bars, and Polly's cult is looking creepier by the frame. Before the teaser ends, Jughead screams for help after encountering what appears to be two bodies in front of a cult-y looking set up in the woods.
Riverdale season three premieres Oct. 10.
***
This article originally appeared on Cosmopolitan.com. Minor edits have been made by the Cosmo.ph editors.