Congratulations are in order for Ruffa Gutierrez who recently fulfilled her lifelong dream: Graduating from college! 
The 48-year-old actress took to Instagram to share the inspiring news, featuring her photo in her toga. "Don't downgrade your dream just to fit your reality. Upgrade your conviction to match your destiny," she wrote in her post. Juggling school, work, and parenting is no easy feat, but Ruffa showed that nothing is impossible. 
She graduated from Philippine Women's University under the Expanded Tertiary Education Equivalency and Accreditation Program (ETEEAP) with a bachelor's degree in Communication Arts. "I am now gearing up for PWU's 99th Commencement Exercises at the Philippine International Convention Center (PICC) next week," she happily shared. 
"I would not have been able to successfully embark on my educational journey without the continuous guidance of PWU's ETEEAP team of professionals and the immeasurable support of my loved ones."
ADVERTISMENT - CONTINUE READING BELOW ↓
"Because of my enduring commitment to continuously seeking knowledge and equipping myself with new skills that will help me prosper and fulfill my dreams in the ever-changing global scene, I also proudly share with you that I am officially an MA-ComArts student at PWU. The journey continues—unstoppable!"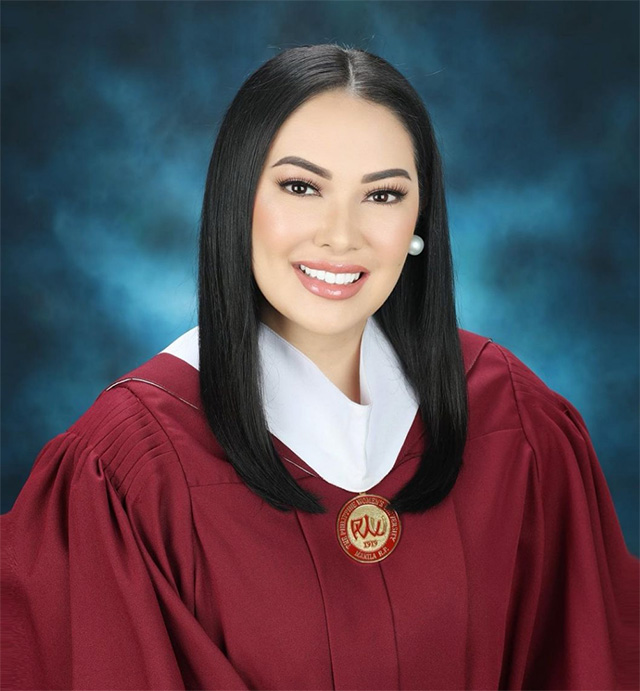 In the comments section, Ruffa's family showed their support. "A TRUE QUEEN! Beauty and brains. So proud of you, ate!" Sarah Lahbati wrote.
ADVERTISMENT - CONTINUE READING BELOW ↓
Recommended Videos
Meanwhile, Ruffa's brother Raymond Gutierrez commented, "So so so PROUD OF YOU!!! Showing everyone that you can achieve your dreams, be a mom, have a career, and do it all! A true inspiration!"


ADVERTISMENT - CONTINUE READING BELOW ↓


ADVERTISMENT - CONTINUE READING BELOW ↓
According to Ruffa, she wants to set an example for her kids Lorin and Venice. Announcing her return to school in an Instagram post in May 2021, she said, "After 34 years of working in the entertainment industry, I have chosen to further my education. Not only do I want to fulfill a long-held dream and take control of the next chapter of my life, [but I also] want to set a good example for my children."
Congratulations, Ruffa! 
READ MORE
Lorin And Venice's Reunion With Yilmaz Bektas Was 'Three Years In The Making' According To Ruffa Gutierrez
Ruffa Gutierrez Marks 10 Years Since Her Annulment From Yilmaz Bektas: 'No regrets, just love'
Ruffa Gutierrez On Going Back To School: 'You're never too old to chase your dreams'
EXPLORE COSMO